I've spent a lot of time in the Middle East the past year or so, and in particular in the UAE. I'm not exactly sure why, but it has just kind of turned out that way. And in a twisted way the UAE has actually really grown on me. That's in stark contrast to my impressions a bit over two years ago, when I wrote a post entitled "Is the UAE the most depressing place in the world?"
To be clear, I don't want to lump all of the Middle East into one, because I'm selective in where I go. I love Oman for how "authentic" it is, while there's something indescribable I like about the UAE.
I've received a lot of emails and comments from readers lately that are heading to the UAE, and there are a few questions I get more than any others, which I figured I'd respond to here.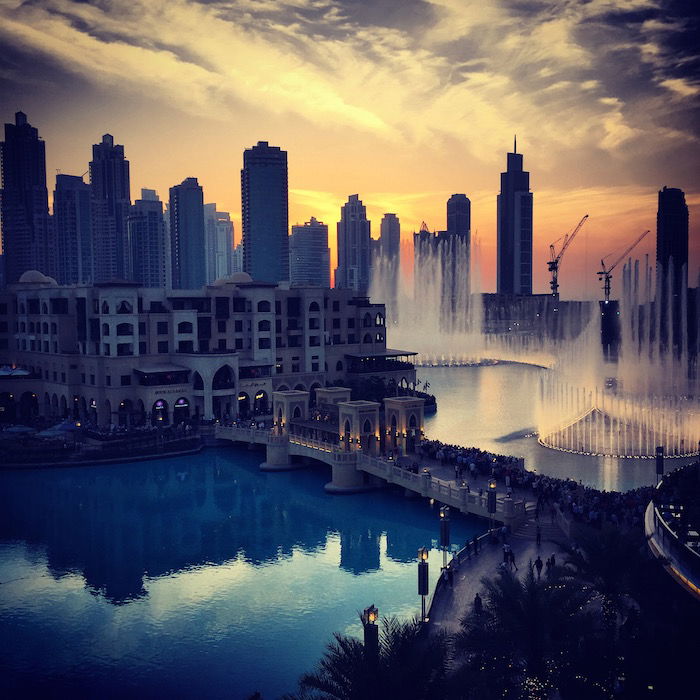 Fountain show at the Dubai Mall
Is traveling to the UAE safe?
Yes, yes, yes. I don't think there's anywhere in the world I feel safer than the UAE. Seriously.
That's not to say there isn't crime, though it almost never involves tourists — it's typically more domestic in nature.
Why is the UAE so safe?
As a tourist you won't really interact with many locals, since almost all front line employees are from other countries. And for the most part the locals are pretty well off, so it's not like they're going to pickpocket you.
A vast majority of the people you'll interact with are from other countries, so if they committed a crime they'd be deported immediately, which prevents crime.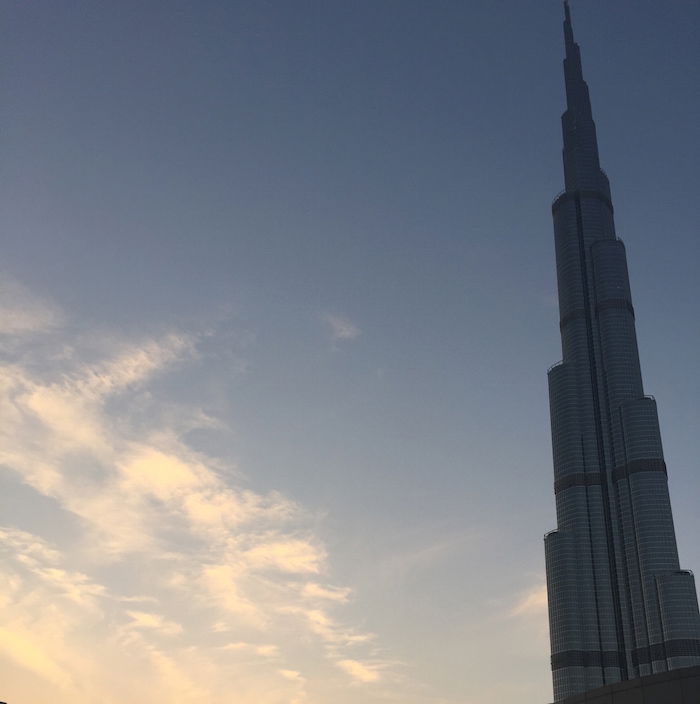 Burj Khalifa in Dubai, the world's tallest building
Will I feel out of place in the UAE?
I'm sure we've all heard the terms "melting pot" and "salad bowl" when it comes to describing the citizens in a region.
To me the UAE doesn't fit anywhere on that spectrum, and is way beyond a "salad bowl." As someone that's voluntarily homeless, there's nowhere in the world where I feel as much a local as in Dubai. When I get in a taxi in London they ask where I'm from. When I get in a taxi in Hong Kong they ask where I'm from. When I get in a taxi in Sydney they ask where I'm from. When I get in a taxi in Dubai, they ask if I live there.
And I guess that's the beauty of a country where the citizens don't interact with others very much, and all of the foreigners are kind of left to create the culture of the place.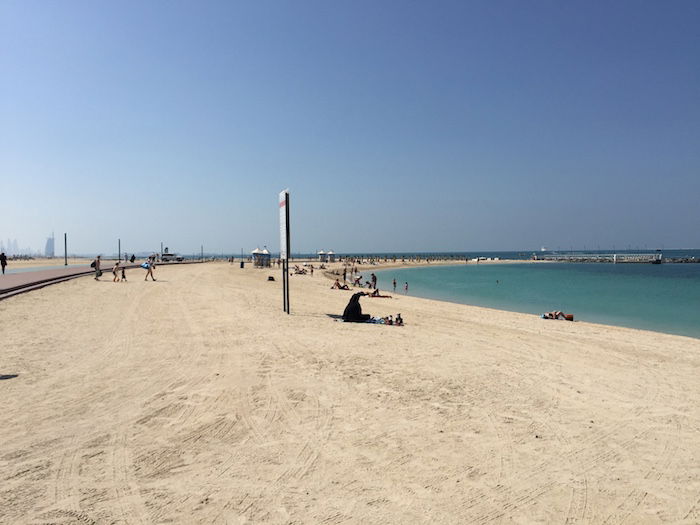 Beach in Dubai
Can I share a bed with someone I'm not married to?
There seem to be a ton of misconceptions about this, with some even thinking that they'll get jailed for sharing a bed with someone they're not married to. If you're staying at a western hotel chain you should feel comfortable booking a king bed, whether you're gay or straight or traveling with a friend, sibling, or parent. I would assume the same is true at virtually every other hotel chain as well, though I haven't stayed at them enough to really chime in.
Again, hotels are almost entirely run by people from other countries, and they couldn't care less. I've never been questioned when sharing a bed with someone, and the worst I've been asked is if I want a rollaway. But no matter who you're traveling with, you should have no trouble sharing a bed with them, if you so desire.
Which is more interesting — Abu Dhabi or Dubai?
Abu Dhabi and Dubai are only about 60-75 minutes apart by car, depending on where in town you are. For first time visitors, I recommend checking them both out, time permitting.
Both cities have their pros. Big picture, I tend to think Abu Dhabi is a bit more authentic, while Dubai is all about the glitz/glam. Purely in terms of staying entertained, I do think Dubai is more interesting. That being said, Abu Dhabi is quickly trying to catch up with Dubai in terms of having the biggest of everything. After all, they basically funded Dubai, and are kind of jealous now.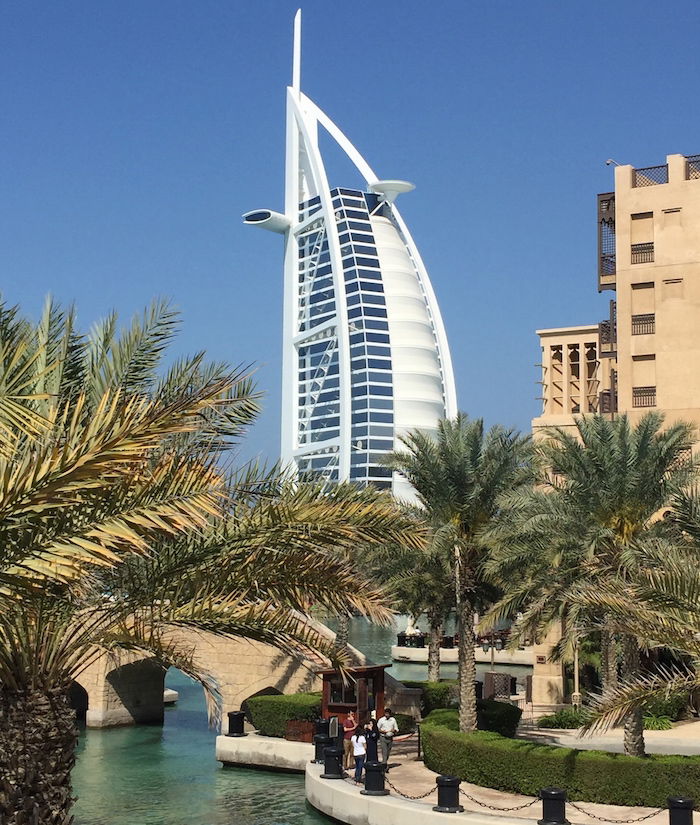 Burj Al Arab in Dubai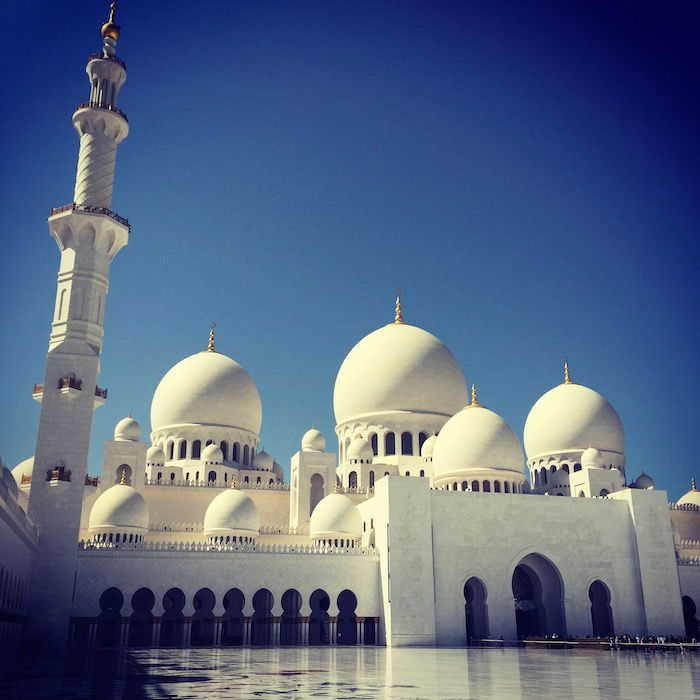 Sheikh Zayed Grand Mosque in Abu Dhabi
Overall I give a slight preference to Dubai in terms of staying occupied. But I'd also like to visit a few of the other Emirates besides Abu Dhabi and Dubai.
What about gay rights?
I could probably write a post about that alone, as it's a tricky question, no doubt.
You can view them either in absolute terms or in relative terms, and you can view them in terms of the law or in terms of how the law is executed in practice.
Are the laws on gays themselves appalling? Yes. Relatively speaking and in practical terms, is the UAE the most progressive in the Middle East? Absolutely. And I think they deserve some credit for that:
There are lots of gay people from western countries that choose to move to the UAE, and are perfectly happy there
Dubai is a place many people from other parts of the Middle East (including gays) move to escape more oppressive lives
There's plenty of gay nightlife in Dubai, even if it's slightly underground
I'm not trying to turn this into a topic about gay rights in the UAE, but I do think it's worth pointing this out, since there are a lot of misconceptions regarding it. And people often call me a pig for choosing to spend a dime in the country.
But I do think there's something to be said for how relatively progressive they are in practice.
Bottom line
Are Dubai and Abu Dhabi the most exciting places in the world? Nope, far from it. That being said, there's something so fascinating to me about the UAE, and in particular about Dubai. People say Dubai lacks culture, but I tend to think Dubai has one of the most fascinating cultures out there. It's indescribable, but seeing so many people live together in relative harmony in a region which is otherwise full of safety issues and oppression is sort of refreshing… at least to me.