Late in the week The New York Times ran an article entitled "Open-Skies Agreement Challenged."
It tackles a topic that isn't exactly new, but sure is interesting.
Much of the growth in the global airline industry has happened thanks to open-skies agreements, which has opened up more international routes for more carriers. It's a win-win, both for the airlines and for consumers:
For more than two decades, domestic airlines and successive administrations have pushed for, and achieved, broad international agreements that have fostered greater competition, lower airfares and more flights to hundreds of destinations like Tokyo, Beijing and Rio de Janeiro.
So while the US airlines have for decades been fighting against government intervention, it seems they're now somewhat reversing course, crying foul at the growth of the "big three" Middle Eastern airlines — Emirates, Etihad, and Qatar:
But now, with the rise of Persian Gulf airlines and other nimble foreign carriers, those pacts, called open-skies agreements, are under attack from an unlikely alliance of domestic airlines and unions.

The chief executives of American Airlines, Delta Air Lines and United Airlines recently joined together to quietly lobby the Obama administration to restrict access by fast-growing rivals based in the Persian Gulf. They cited unfair competition from the Middle East carriers Emirates, Etihad Airlines and Qatar Airways, which they say receive large government subsidies that put domestic carriers at a disadvantage.
So, are the complaints of the US airlines against the Middle Eastern airlines warranted?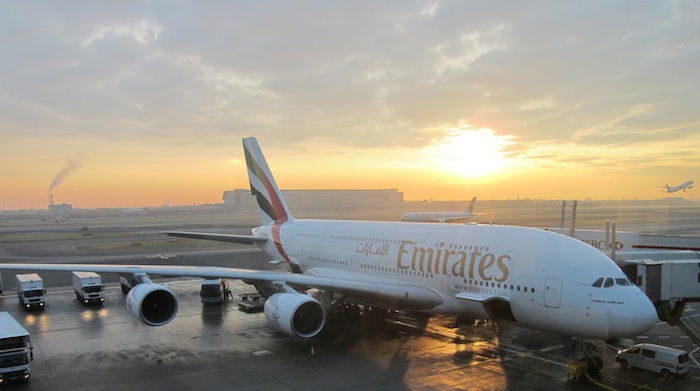 Middle Eastern carriers are run differently
This is something a lot of people don't get. Let me leave out Emirates for a second, since they're somewhat run like a for-profit business.
But Etihad and Qatar are unarguably not for-profit businesses. They lose money, and they're proud of that.
Why? Because the goal of both airlines isn't to turn a profit on flying, but rather to put their countries/cities on the global map, to try and build up an economy beyond oil in their respective homes.
I think if you asked Qatar Airways' CEO Akbar Al Baker if the airline turns a profit he'd probably scratch his head and say "why would we? I am responsible for building up the infrastructure of Qatar."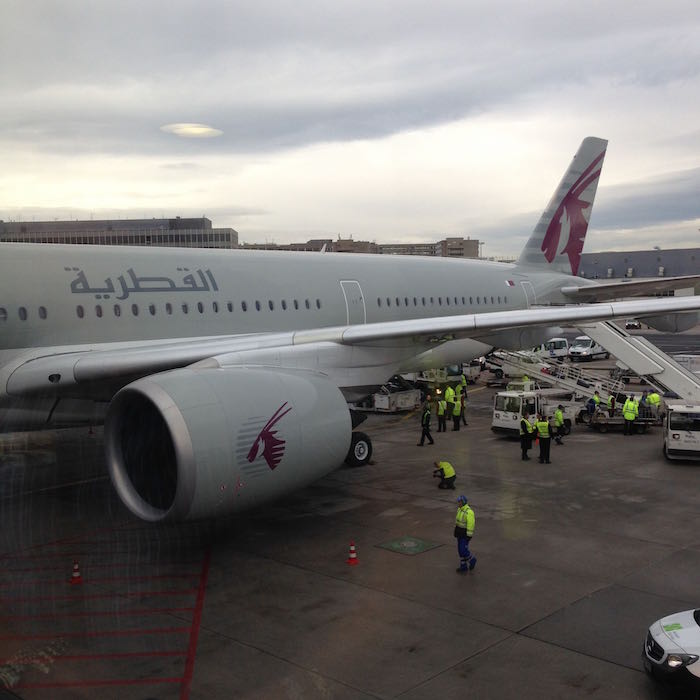 Can them not being for-profit be held against them, though?
But here's where it gets interesting. I think reasonable people would agree that some Middle Eastern carriers aren't for-profit. That being said, is there anything wrong with that? Can we really hold it against them that the goal of the airlines is to return a different kind of "shareholder value?"
It's a slippery slope, when you think about it. The Middle Eastern airlines often aren't run to generate a profit. So if the US airlines think that's not fair, what is fair? Is it acceptable when a European or Asian airline is bailed out by the government? Or when a US airline is allowed to go through Chapter 11 bankruptcy protection? Or when an airline is government owned in China, but doesn't really represent that much of a threat?
As Emirates' CEO says:
"If you go down this minefield, you must ask yourself," he said, "to what extent all the foreign carriers serving the U.S. are subsidized? Take China, take Thailand, take Malaysia, take Japan, take New Zealand. I could go on forever."
This fight will only get worse
What's funny is that the US airlines are bitching (to a large extent understandably) about "unfair competition." But this is only the very beginning, given how few routes US airlines and Middle Eastern airlines compete on.
Middle Eastern airlines are slowly buying up pieces of European airlines, clearly as a way of shutting the airlines up as they try to expand. Qatar Airways is buying 9.99% of British Airways, and British Airways is buying Aer Lingus, and Etihad Airways owns 5% of Aer Lingus. Of course that's just one small example, but it's amazing how interconnected the airlines are.
One of the major expansion goals for Middle Eastern airlines is more nonstop flights to the US, ideally out of Europe. Emirates has a Dubai to New York flight via Milan, and has pick up rights between the US and Italy. Long term they'd love to set up shop somewhere in Europe and operate flights directly from there to the US.
And it might not be too far off. Qatar Airways' CEO sits on the board of Heathrow Airport and they're in the process of buying part of British Airways. If nothing else, they know that British Airways' management will have a harder time complaining about the "unfair competition" from Middle Eastern airlines when they're partly owned by one.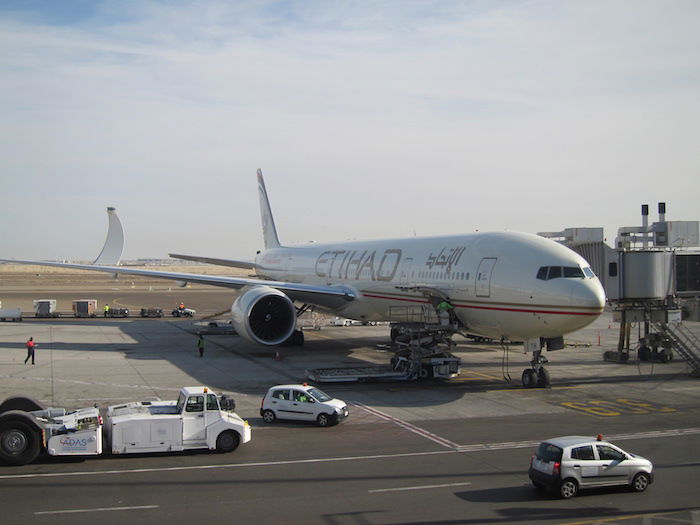 Bottom line
This isn't a new debate, and it will only continue to get more interesting over time. Is it "unfair" that some Middle Eastern airlines aren't operating for-profit, and for-profit airlines are having to compete with them? Yes. Do the differing labor laws and cost structures put US and European airlines at a disadvantage? Yes.
That being said, as Emirates' CEO says:
Tim Clark, the president of Emirates, said their attacks threaten "the bedrock of the modern-day aviation system."

"By challenging open skies, you are not just challenging the aero-political situation, you are challenging the very essence of economic liberalization that the U.S. has championed for decades," Mr. Clark said in an interview. "I hope the administration will not stand for this nonsense."
Where do you stand on this issue? Should the growth of the "big three" Middle Eastern airlines be stopped in any way because they're not run entirely as for-profit businesses?