I've written extensively about the Korean Air nut rage incident, which happened last December on a Korean Air A380 flight from New York JFK to Seoul Incheon. During this incident, a Korean Air executive demanded the plane be turned around because she wasn't pleased with the way she was served macadamia nuts.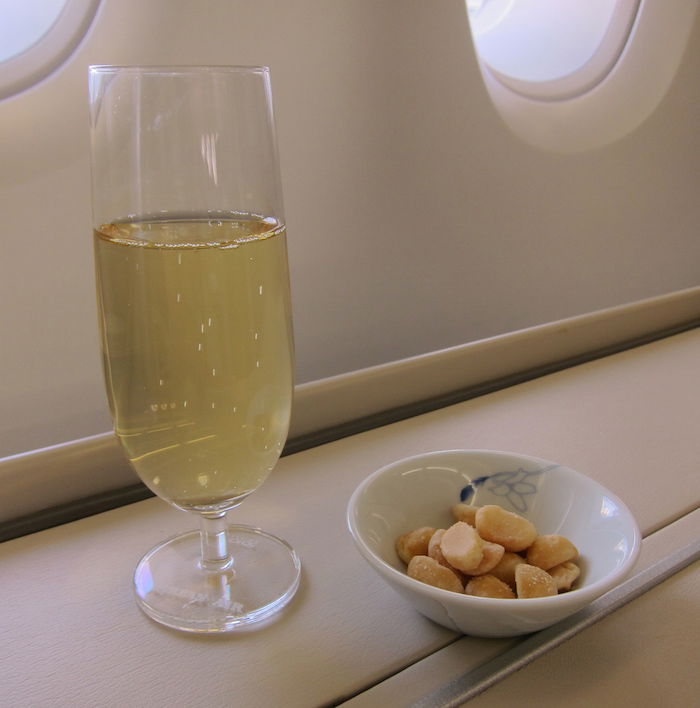 For those of you not familiar with the saga, see my previous posts on the subject:
Anyway, this case has taken on a life of its own beyond the airline industry, given that it really gets at the class struggle between the Korean middle class and the ruling families in the country. I figured nothing would ever come of it, though Heather Cho has been in court, and last we heard she could face up to 15 years in prison.
Well, the judge has now ruled, and Heather Cho has been sentenced to one year in jail.
Per BBC News:
Heather Cho, also known as Hyun-ah, was jailed for one year, avoiding a possible maximum sentence of 10 years.

Cho, who was a vice-president with the airline, was found guilty of obstructing aviation safety.
Here's what the judge had to say:
"This is a case where human dignity was trampled upon," Judge Oh Sung-woo said on Thursday.

Cho had treated the flight "as if it was her own private plane", Judge Oh added. "It is doubtful that the way the nuts were served was so wrong."

The judge said Cho has failed to show enough remorse even after she submitted letters to the court apologising for the incident.
And here's what her defense team had to say:
In court, Cho wept as she read a letter of contrition, a contrition the judge said he didn't accept was genuine.

Prosecutors had asked for a sentence of three years in prison on charges of breaking aviation law, assault and interfering in an investigation.

Witnesses testified during the trial that Cho struck a crewmember with the service manual.

Her defence team argued that aviation safety had not been violated as the plane was still being pushed by a truck away from the gate.

However, the judge rejected that argument saying the plane was classed as "in flight" and she interfered, correspondents say.
Bottom line
I'm not going to lie, I feel kind of bad for her. Don't get me wrong, she clearly deserved this, but at the same time I can't help but feel like the way she acted was simply a result of her upbringing. Then again, that's the case for most people that act poorly.
What do you think — is a year in jail a fair sentence for Heather Cho?