Over the past week we've been celebrating seven years of blogging at One Mile at a Time, with a series of contests and prizes: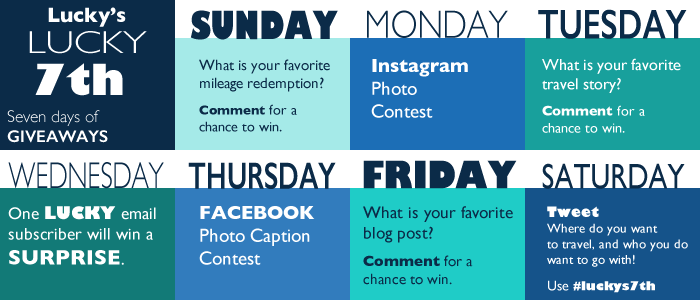 It has been a pretty fun week, with giveaways every day, and I feel I've gotten to know you guys better as you've shared your best mileage redemptions, some incredible photos from your travels, heartfelt travel memories, hilarious photo captions, insights into what you enjoy most here on the blog, and what your travel goals are.
For me most of the fun of writing this blog comes from interacting with you guys, so this week has been especially awesome.
With that in mind, here are the winners from the daily contests:
Day One: What is your favorite mileage redemption?
An award booking consultation for two people (or $300 in credit towards something else) from my travel consulting service goes to Lily, who said:
I signed myself up for Southwest Rapid Rewards more than 10 years ago, when I was still in high school. Back when free flights were earned by segments flown, I squeezed every bit of value I could out of going to college out of state, and then living even farther from home after graduation.

While living in DC, I used two free flights I had earned under the old system to fly RT from IAD-AUS just for a long weekend to surprise my parents. Taking a cab home when you're used to Mom and Dad always picking you up and the airport is really strange, but the look on my dad's face when I rang the doorbell was priceless. Then my mom came down the hall and did a perfect Home Alone scream, mouth agape, hands slapped to her cheeks and all. It was the best spontaneous award redemption I could have imagined.
Day Two: Share a photo from your travels!
An $100 Visa gift card goes to rafiki28 for this photo: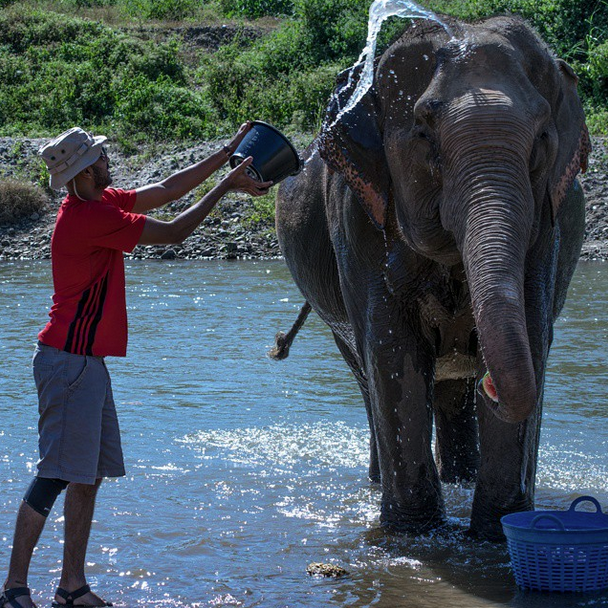 Day Three: Tell us about a favorite travel memory!
The Emirates amenity kit and set of pajamas, along with a $100 American Airlines gift card, goes to Baqa, who wrote:
Watching my 1 year old eat fried scorpions in Beijing, and realizing that she'd been to 14 countries in her first year…I didn't leave the US until I was 19.
Day Four: Cupcakes in the mail!
The email addresses for this day were randomly selected from everyone who is subscribed to my daily newsletter.
For obvious reasons I don't want to publish the email addresses (and I don't know who they belong to otherwise), so please check your inbox!
Day Five: Caption a photo!
Another $100 Visa gift card goes to Melinda Lee who captioned the Argentine Rocking Horse with:

The Rimowa amenity kit and other goodies go to Michael who wrote:
Easy… the time you you were in Hong Kong and a guy asked for your sweater:

"Excuse me, can I have your sweater?"
A final $100 Visa gift card goes to @daydreamtourist who tweeted: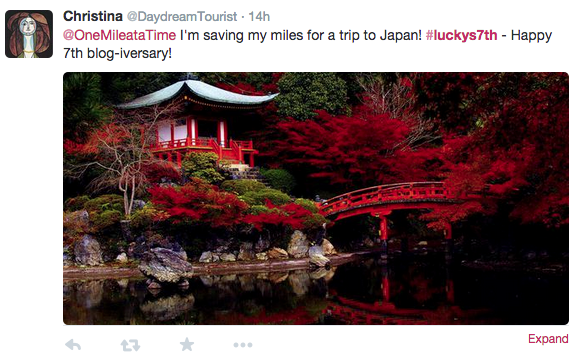 Please check your inboxes for further details.
Thanks for the past seven years!
Congrats to all the winners, and thank you for reading and participating! I really appreciate it! 🙂