There's no arguing that Malaysia Airlines has 99 problems, and too many passengers on their planes ain't one of them. 😉
Malaysia Airlines has announced changes to their Enrich frequent flyer program, which kick in as of February 16, 2015. They're changing both their earnings rates as well as changing their redemption rates, but ironically only for travel on their own flights, and not for travel on oneworld partners — that's the opposite of what most airlines seem to do nowadays!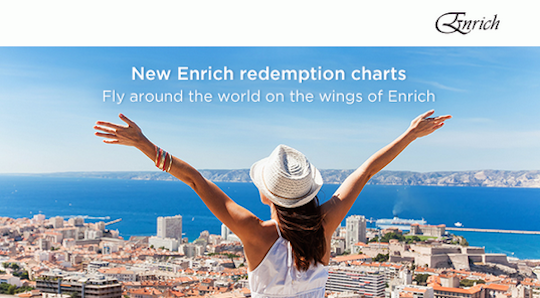 Malaysia Enrich earnings rate changes
Malaysia's Enrich program will be following the industry trend whereby they'll be offering more miles on higher fare classes, while they'll be offering fewer miles on lower fare classes.
Here's their current earnings chart: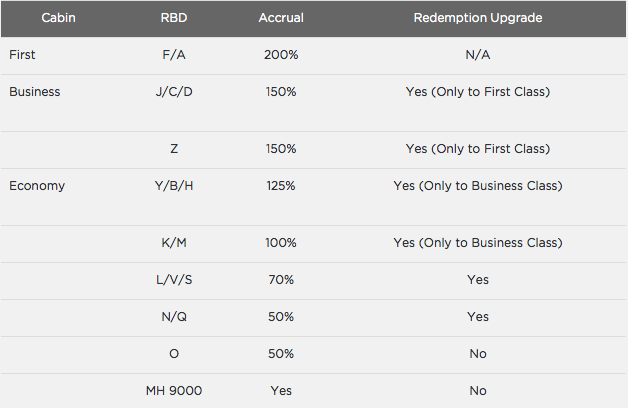 And here's their new earnings chart: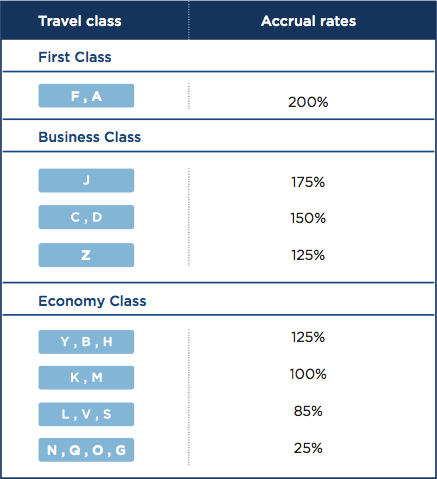 To summarize the changes:
J fare class goes from 150% > 175%
Z fare class goes from 150% > 125%
L, V, S fare classes go from 70% > 85%
N, Q, O go from 50% to 25%
These changes aren't huge, as you can see — the higher business class fares earn more miles, while the lower business class fares earn fewer miles. And the same goes for economy.
Malaysia Enrich redemption rate changes
Here's how Malaysia Airlines describes their award chart changes:
The new redemption chart will only apply to Malaysia Airlines flights, excluding codeshare and marketed flights. All redemption tickets issued from 00:00 (GMT +0800hrs), 16 February 2015 onwards will be based on the new redemption chart. Zones 1 and 2 now require fewer miles – one-way redemptions start from as low as 6,000 Enrich Miles – great news for short-haul travellers! We are also introducing Zone 7 – you can use your rewards to fly to a wider network and farther destinations with Malaysia Airlines.
Here's Malaysia's new redemption chart for travel on their own flights: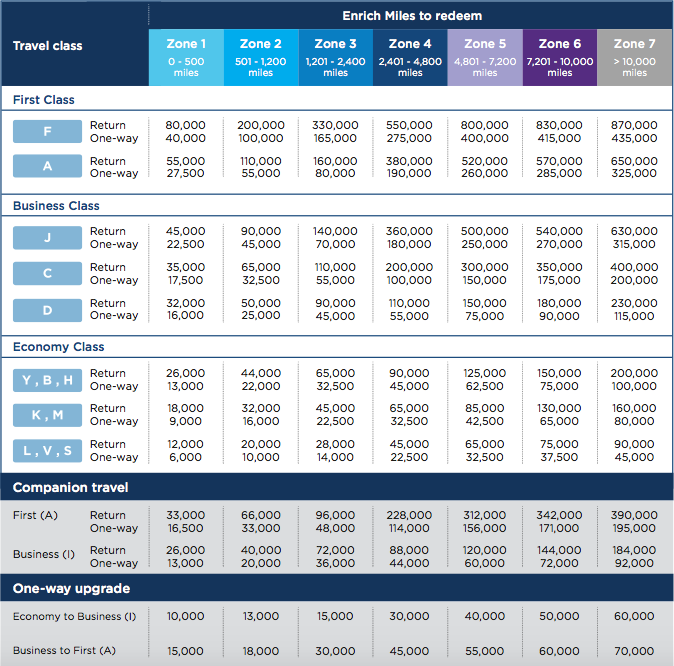 Meanwhile you can find Malaysia's current award chart here.
Zone 1 & 2 redemptions are indeed going down in price. For example, a roundtrip economy Zone 1 saver award goes from costing 15,000 miles to costing 12,000 miles.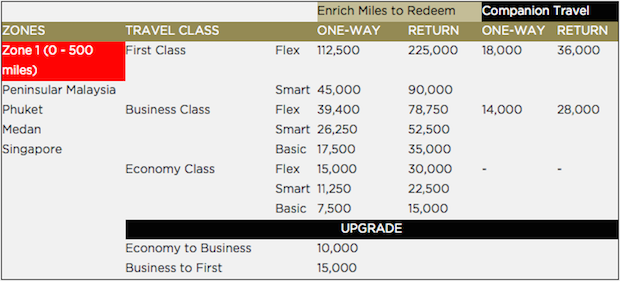 That being said, the cost of more "aspirational" redemptions goes up substantially. For example, under the current award chart, a roundtrip Zone 5 award (from Kuala Lumpur to Europe, for example) costs 60,000 miles in economy, 110,000 miles in business class, or 320,000 miles in first class.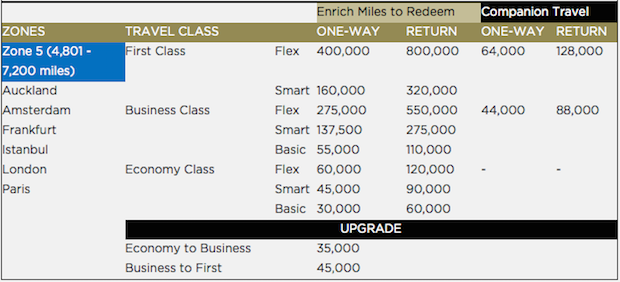 Under the new chart it costs 65,000 miles in economy, 150,000 miles in business class, or 520,000(!!!!) miles in first class.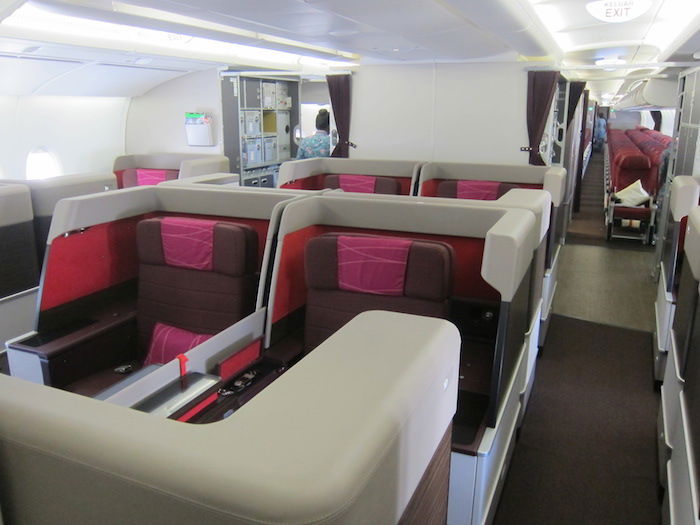 Malaysia Airlines A380 first class
Malaysia Airlines Enrich bottom line
This award chart devaluation is both drastic and puzzling. While I appreciate they provide some advance notice, one week isn't exactly a lot. And I can't for the life of me figure out why they'd raise redemption rates on their own flights and not for flights on partner airlines, given how poor their loads apparently are after the events of the past year (which admittedly were largely/possibly completely outside of their control).
That being said, Enrich is never a program I'd credit to anyway, so hopefully not too many people are impacted. Their redemption rates are too high and there aren't enough elite benefits to justify crediting to them as opposed to one of their oneworld partners.