Hyatt has just announced some new elite benefits, which go live in the coming weeks. It's great to see that hotels continue to invest in improving the guest experience for elite members, while the opposite seems true of airlines.
Guest of Honor elite benefits
Effective March 1, 2015
This is a really cool new benefit which shows Hyatt is really trying to extend hospitality between the traditional elite ranks. When you make a points booking for someone else as a Diamond member, that guest will receive all your elite benefits.
The benefit is described as follows:
Beginning March 1, members can extend their Diamond in-hotel benefits such as Regency Club or Grand Club access, free breakfast and late check out to family or friends when they transfer a free night stay using Hyatt Gold Passport points. By extending Diamond privileges to a members' friends or family on an award stay, Hyatt is providing the warmest possible welcome and an extraordinary on-property experience.
This applies exclusively on points bookings, and not on paid rates or Points + Cash bookings (which means you can't apply a Diamond Suite Upgrade on these reservations).
In practice you could often already get this by simply making a points booking in your name and adding someone else as an additional guest. That being said, it was always sort of unofficial and on a "your mileage may vary" basis. So it's nice to see this benefit formalized.
But there's one other awesome implication to this. Say you're traveling with your family and need to book two rooms. Both rooms can now be eligible for Diamond benefits, including lounge access, breakfast, etc. That's a huge benefit for people that frequently travel with their family. Huge. Otherwise if you book a second room for your stay, you wouldn't receive elite benefits for that room.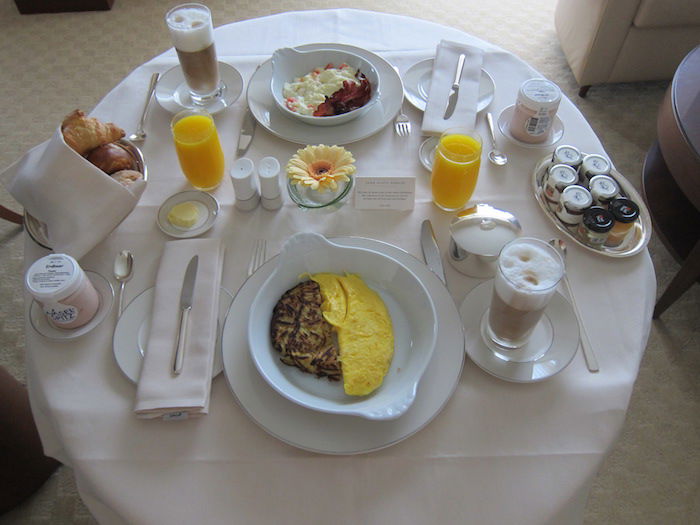 Two United Club Passes for Diamond members
Effective March 1, 2015
While I think this isn't quite as big of an improvement as the "Guest of Honor" benefit, Hyatt will be offering Diamond members two United Club passes annually, valid at any of the 45 United Clubs worldwide. This benefit is described as follows:
Beginning March 1, Diamond members will receive two complimentary United Club one-time passes annually. Diamond members will enjoy access to more than 45 United Club locations at airports served by United Airlines, with amenities that include complimentary bar service, light snacks, free Wi-Fi, conference room access and more. This benefit extends Hyatt's hospitality beyond its hotels and ensures Diamond members are comfortable and productive throughout their entire travel journey.
I've been told that these should be sent out to existing Diamond members in the coming weeks, and in the future they'll be sent with Diamond membership packets upon requalification each year.
Premium Wi-Fi for Platinum & Diamond members
Effective February 14, 2015
It's rather fitting that this benefit kicks in as on Valentine's Day, since I don't think there's anything in the world I love more than Wi-Fi. 😉
This has been the year of free Wi-Fi among the major hotel chains, which is great news. Late last year Marriott and Starwood announced that they would introduce free Wi-Fi for base members in their loyalty programs, though it came with some "strings," like requiring that guests book directly with the hotel, as opposed to booking through a third party.
Hyatt one-upped the competition by offering free Wi-Fi for all guests globally, with no strings attached. You don't have to be a member of their loyalty program, and it doesn't matter where you booked. That's a fantastic change.
Anyway, as part of that, Diamond and Platinum members will receive complimentary premium internet as of February 14, 2015. Many hotels have previously offered premium Wi-Fi options, so it's nice to see that these charges are now officially waived for elite members.
This benefit is described as follows:
Beginning February 14, Diamond and Platinum members will receive premium Wi-Fi access (where available) in guestrooms and social spaces, such as lobbies and Hyatt-operated restaurants, at every Hyatt hotel worldwide. Access to a premium Wi-Fi experience ensures members work more efficiently when away from the home or office.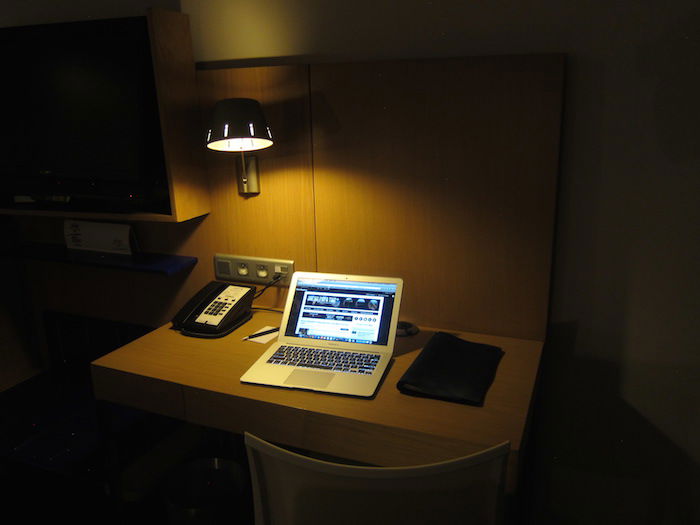 My thoughts on these changes
While I don't consider any of these improvements to be game-changers, It's nice to see Hyatt making positive changes, and it's nice to see they're focused on "genuine" hospitality. I particularly like the "Guest of Honor" benefit, which I think really gets at the heard of loyalty. If you're a Diamond member you worked hard to earn those points, so it's nice to be rewarded on those stays, regardless of whether you choose to redeem the points for yourself or for your friends or family.
Are there other benefits I'd like to see? Of course. I'd love to see Hyatt offer more incremental benefits beyond the 25 stay/50 night threshold for achieving Diamond status. And it would be nice if Hyatt enhanced Platinum benefits as well.
But I continue to be very happy with Hyatt, both in terms of the hotels themselves and the Gold Passport loyalty program. In my experience they're a chain that under promises and over delivers, and I like that.
Are they as rewarding as they used to be in terms of promotions? Nope. But I also understand that hotels are full, and at the end of the day they're running a business.
How do you feel about these Gold Passport changes?