Hello from Bali! I'm presently on an extended round the world trip for something fun I'm working on, which I'm excited to reveal the details of soon. I'm here for a few days, and I'm actually not sure where exactly I'm headed next. Then again, that's not entirely unusual for my travel patterns.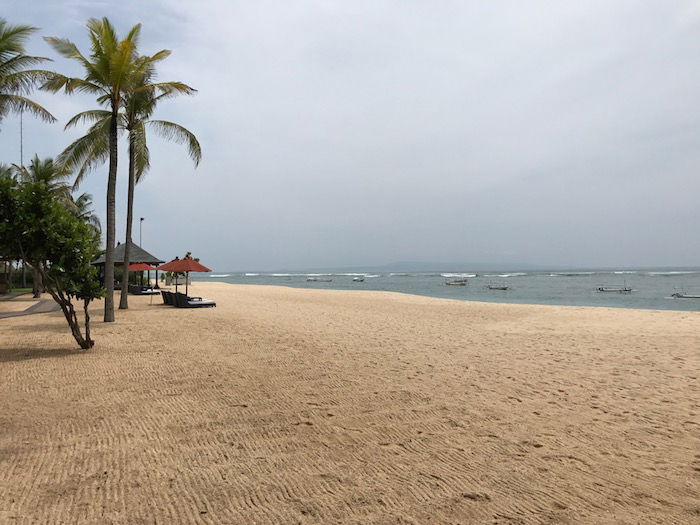 In the miles & points/travel world, we saw the world's longest flight launched this week, and have even seen some great business class on that flight, especially when starting in Europe. I've also been trying to figure out a way to fly Air France first class, so that has been another one of my focuses. This week we've seen Marriott and Starwood announce hotel category changes, more hotel promotions, Copa start selling miles, Priority Pass add some great new lounges, and more.
With that out of the way, here's a recap of this week on the blog:
Featured Stories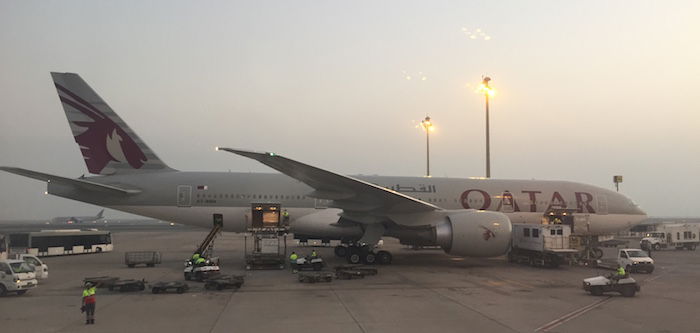 Just a few days ago Qatar Airways launched the world's longest flight, between Doha and Auckland. At over 9,000 miles one-way, it's quite a haul.
Well, at the moment Qatar Airways has another great fare sale, though it's only valid for travel out of select countries. It's marketed as a Valentine's Day fare sale, so you need to travel in pairs to take advantage of the deal (if it's any consolation to the single folks, you don't ned to buy a second seat for your hand, so…). It's valid primarily for travel out of Northern Europe, and I'd say the most tempting fare is for travel on the world's longest flight.
---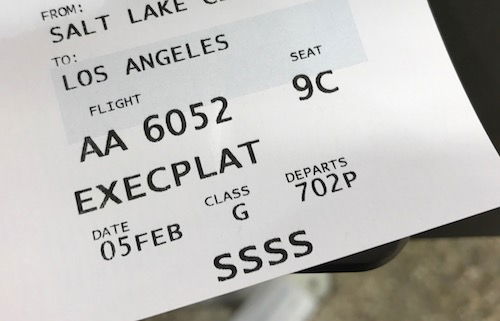 Have you ever had an "SSSS" on your boarding pass when flying? Well, unfortunately I've become so accustomed to getting this that I figured I'd write a guide about what to expect.
"SSSS" stands for secondary security screening selection. I'm not sure if they came up with the acronym first and then came up with words to justify it, or what.
Simply put, it means you're getting an extra thorough search when you go through security.
---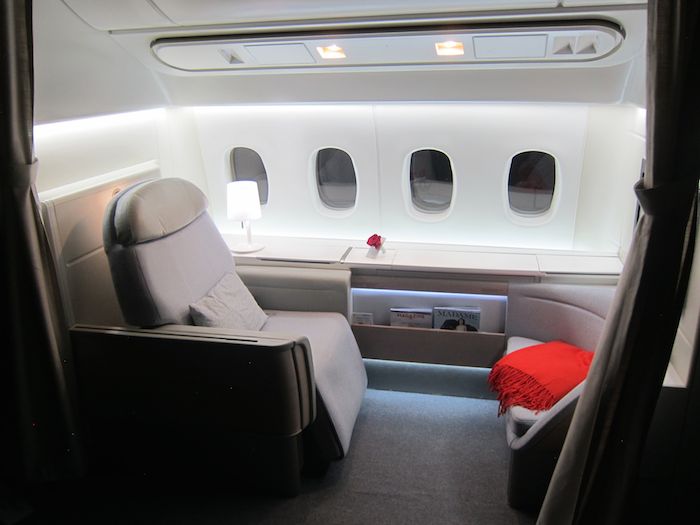 There are a lot of amazing first class products in the world, though they're not all created equal in terms of how difficult it is to redeem miles for them. Some first class products are wide open with miles, like Korean Air first class. Others are quite difficult to redeem miles for, like Singapore first class and Lufthansa first class.
Then then there are products that are almost completely off limits when redeeming miles. For example, Swiss first class is only available to Miles & More Senator members and above, while Air France first class is only available to FlyingBlue elite members, and only at the flex cost (which is expensive).
However, earlier I wrote about how I really want to try Air France's new La Premiere product, as I think it's the only great first class product I haven't yet flown. With that in mind, in this post I want to take a closer look at the best ways to snag a seat in Air France La Premiere.
---

TIPS: Earning Miles & Promos
AirAsia Is Selling $99 One-Way Flights Between The U.S. & Asia
My 2017 Chase Credit Card Strategy
See If You're Eligible For Starwood's New Member Exclusive Promotion
5 Sets Of Credit Cards That May Appear To Be Substitutes, But Aren't
Amazing Deal: Cheap Business Class Fares On The World's Longest Flight!
Earn 500 Bonus Hilton Points Per App Booking For All Of 2017
Buy Copa ConnectMiles With A 50% Bonus
Amex Blue For Business Vs. Business Gold Rewards Card: Which Is Better?
Last Chance: Buy Alaska Miles With A 40% Bonus
Limited Time: Delta Is Offering Triple Miles For Airbnb Stays
How Does Citi's 24 Month Application Rule Really Work?
My Plan For Getting Admirals Club Access After The Citi Prestige Changes
The "Risk Free" Way To Apply For An Amex Card
My 2017 Citi Credit Card Strategy
TRICKS: Redeeming Miles
Marriott & Starwood Announce 2017 Hotel Category Changes
Caution: Lots Of Phantom Swiss First Class Award Availability
How To Redeem The Fewest Points For An Air France First Class Ticket
Convert Hotel Points Into British Airways Avios With A 35% Bonus
TRAVEL With Ben (Lucky)
The Crazy Way I'm Re-Routing Due To New York Weather
There's A Panda In My Hotel Room!
EVA Air's Top Notch (Non-Alcoholic) Business Class Drink Selection
Is Everything In Airline Lounges Free?
IntereSSSSting: Did I Find A Way To Get Around Secondary Screening?
The 2 Best First Class "Products" I Haven't Yet Tried
Everything You Need To Know About Getting An "SSSS" On Your Boarding Pass
5 Reasons I Love The Embraer 175
REVIEWS & Trip Reports
How To Sled Oslo's Korketrekkeren Like A Boss
EVA Air 777 Business Class In 10 Pictures
Review: Clarion Collection Hotel Folketeateret Oslo
Review: SAS Museum Oslo Airport
Review: Park Inn By Radisson Oslo Airport
Review: Lufthansa A321 Business Class Frankfurt To Oslo
NEWS & Updates
The World's New Best First & Business Class Products Will Be Revealed Next Month
Priority Pass Gets One Of Their Best U.S. Lounges Yet
Sort Of Terrifying: Video Of A330 Engine Fire During Takeoff
Priority Pass Has Added A Restaurant To Their Lounge Network
A Hint That Marriott May Be Adopting Starwood's Ambassador Service
UK Hotel Asks Air India Crews To Stop Stealing From Buffets
American Airlines Isn't Racist. Jason Derulo Is Just Entitled.
What's The Difference Between Elite Qualifying & Redeemable Miles?
Air France Is Launching Service To The Maldives In November 2017
Air Canada Unveils New Livery & Employee Uniforms
2,000+ Flights Cancelled Due To Winter Storms
What Does Qatar Airways' CEO Think Of Donald Trump Now?
No Surprise: JetBlue Downgrades Cuba
Ironic: Qatar Airways Wants The Government To Force Their Competitor To Help Them
"Cash Me Ousside" Girl Kicked Off Spirit Airlines Flight — How Bow Dah?
What's The Future Of The SPG Amex?
Turkish Airlines' Brilliant Superbowl Ad, Starring Morgan Freeman
Lufthansa Thinks Their Business Class Looks Like Premium Economy
Delta Is Bringing Back Free Meals In Economy On Select Transcon Flights
China Southern Is Adding Flights Between Vancouver And Mexico City (Sort Of)
SNL Spoofs The U.S. Customs & Border Protection Welcome Video
Royal Jordanian References U.S. "Muslim Ban" In Latest Ad
Lufthansa's Grim First Class Prospects
---
I hope everyone has a great rest of the weekend!