As far as I'm concerned, the only redeeming quality of the Super Bowl is the commercials (and sometimes the halftime show). I didn't even get to see it yesterday, though, as I was flying. Super Bowl ads aren't cheap (last I heard a 30 second clip costs five million dollars), and historically we haven't seen many airlines pay to advertise during the most watched U.S. TV event.
Well, this year there was one exception. Turkish Airlines had a 45 second ad during yesterday's Super Bowl.
As most of you probably know, Turkish Airlines is in a horrible financial situation. The past year has been very rough on Turkish Airlines, largely through no fault of their own. In late June several explosions went off at Istanbul's Ataturk Airport, and then a couple of weeks later there was an attempted military coup.
Tourism in Turkey was already way down due to general safety concerns before these two things happened, and the recent situation has only made things worse. Months later Turkish's CEO resigned.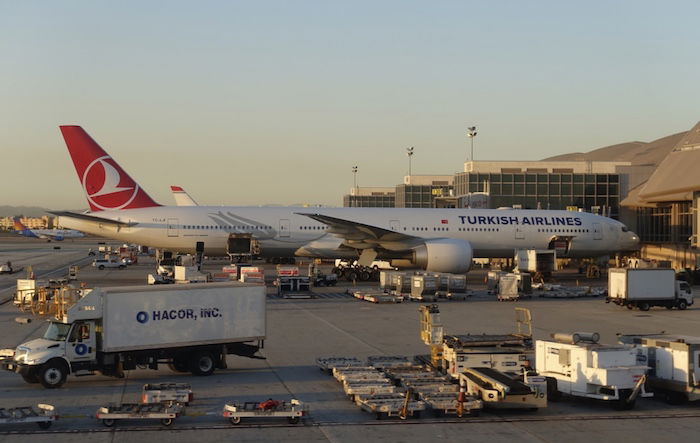 While I know a lot of people don't feel comfortable visiting Istanbul right now, I think it's perfectly safe to transit the airport. What most people don't realize is that Turkish Airlines flies to more countries than any other airline in the world. If you want to go somewhere, chances are that they fly there.
So rather than trying to convince people to visit Istanbul, Turkish's focus is on getting people to feel comfortable flying with them and transiting Istanbul in order to explore the world.
Of course they don't want to turn a Super Bowl ad into an infomercial, so how do you subconsciously put people at ease? You hire Morgan Freeman, of course!
Is there anyone in the world with a more calming and reassuring voice than Morgan? I mean, the guy has played God in some movies, that's how calming he is.
Here's the ad:
The ad talks about having a sense of exploration and seeing the world, and then continues with "if you are one of us, and you want to explore more of this great planet, we are ready to take you there." Arguably there's also a political statement in there, as Morgan Freeman refers to those of us who "delight in our differences."
What a brilliant ad. Ultimately Turkish doesn't necessarily have to promote their product or home country as such, but rather instill confidence in flying with the airline (even if their deicing procedures sometimes leave us scratching our heads). There's no one who can do that better than Morgan Freeman.
What do you make of Turkish Airlines' Super Bowl ad?