Between November 1 and December 15, 2016, Delta offered complimentary meals in economy on their flights from New York to Los Angeles and San Francisco (and vice versa). As much as I sometimes give Delta a hard time for leading the race to the bottom when it comes to frequent flyer programs, there's no denying that they run the best operation and offer the best onboard experience of the "big three" U.S. carriers.
So based on the feedback from that trial, Delta said they'd decide whether or not to permanently reinstate free meals on these routes. Well, the results are in, and it looks like free meals will be a permanent feature in economy on select Delta transcon flights.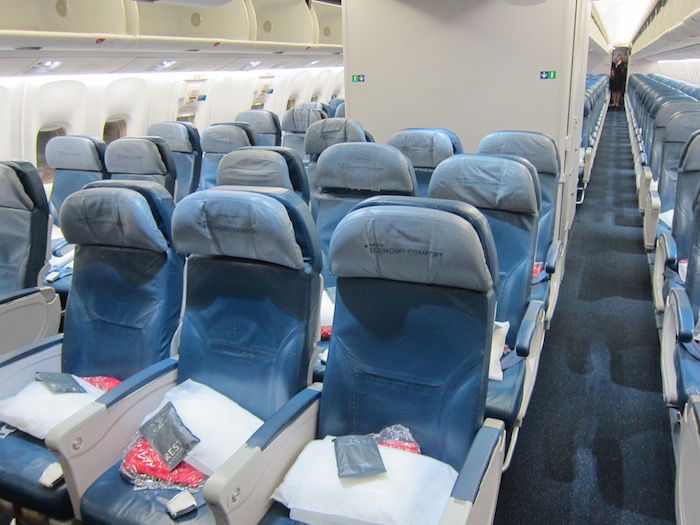 Starting March 1, 2017 Delta will be adding complimentary meals in their Main Cabin on Transcontinental flights between New York (JFK) to Los Angeles and San Francisco.

Both Main Cabin and Delta Comfort+ customers will be offered one of three meal choices – including a vegetarian option – on both AM and PM flights
Customers will be able to request a special meal as they do on all other Delta flights with complimentary meal offerings
Flight Fuel will no longer be sold on board Transcon flights, effective March 1
Alcohol will continue to be offered for sale on Transcon flights
I can't yet find a press release about this, though Points, Miles & Martinis has some Delta sources, so I would take it as fact.
Kudos to Delta for investing in the onboard experience in such a way, as Delta will be the only airline to offer complimentary meals in economy on those routes.
I didn't have the chance to fly with Delta during the trial, though based on what I saw the free meals consisted of things like sandwiches with chips. It looked very similar to what was available through their buy on board menu, rather than being the typical hot TV-style dinner found on many international flights.
Blow me down and call me Nancy, there was a free meal on my @Delta domestic flight. What is this 1997? 🙂 pic.twitter.com/Khqlk3C0Gh

— Derek Fung (@bubandbob) November 4, 2016
I suspect Delta isn't just introducing this to be nice, but rather because they think the free meals will make people choose them over a competitor, and ultimately will drive a revenue premium. I'm curious if that's actually going to be the case.
Are you more likely to choose Delta on a transcon route due to them offering free meals?