Delta has just announced a cool new partnership with Airbnb, where Delta SkyMiles members can earn one mile per dollar spent with Airbnb.

How you can earn Delta miles with Airbnb
In order to earn miles through this partnership you have to start your Airbnb booking through deltaairbnb.com. This works the same way as an online shopping portal, meaning you have to enter your SkyMiles number on this website, and then will be redirected to Airbnb's website, which will track your activity and credit you miles.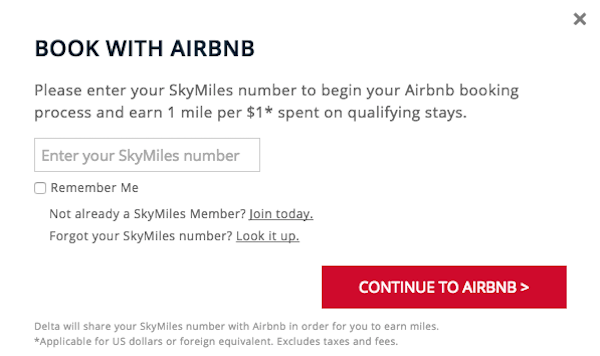 There's no limit to how many bonus miles you can earn, and miles should be deposited in eligible SkyMiles accounts 6-8 weeks after the completion of an eligible stay. You can find the full terms & conditions of the partnership here.
In addition to existing Airbnb users being able to earn one mile per dollar spent with Airbnb, there are a couple of other options for earning Delta miles through Airbnb:
New Airbnb users can get $25 off their first qualifying Airbnb stay, and up to 1,000 bonus miles (for a stay of at least $150), plus earn one mile per dollar on stays going forward
New Airbnb hosts can earn up to 25,000 bonus miles (this comes in the form of 2,500 bonus miles after earning $250 of hosting fees, another 7,500 bonus miles after earning an additional $750 in hosting fees, and another 15,000 bonus miles after earning an additional $1,500 in hosting fees)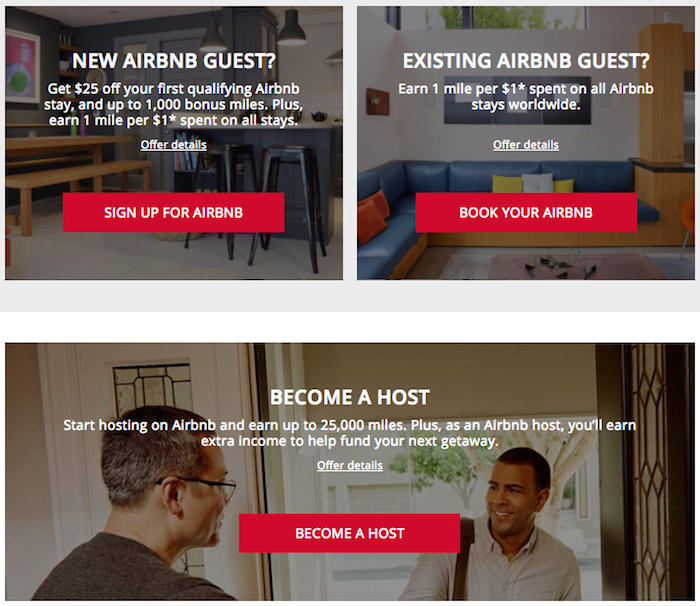 Another option to consider with Airbnb
Delta is the second US airline to partner with Airbnb. Virgin America also partners with Airbnb, and offers one Elevate point per dollar spent with Airbnb. In general I'd say one Virgin America Elevate point is worth significantly more than one Delta SkyMile, so for now my preference would be to earn Elevate points over SkyMiles (of course we'll see if that partnership continues once Alaska's takeover of Virgin America is completed).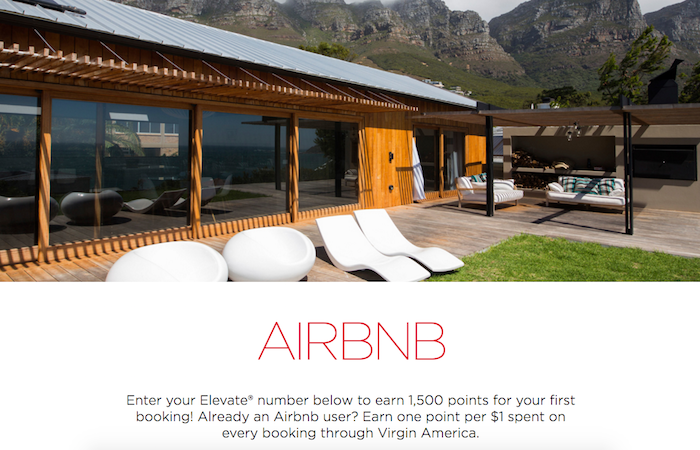 Bottom line
While Airbnb doesn't have its own loyalty program, it's nice to at least be able to earn some rewards for Airbnb stays, given how popular they're getting. While I doubt we'll see elite status with them anytime soon, this is something, at least. 😉
If you're an Airbnb user, do you plan on earning Delta or Virgin America points for your Airbnb stays going forward?
(Tip of the hat to View from the Wing)