The Times of India is reporting that a layover hotel used in the UK by Air India crews has sent the airline an email, informing them that some crews are allegedly bringing "to go" containers and taking food with them from the buffet. Per the article:
Titled, 'A buffet is not a takeaway', the warning note was sent on Monday by an assistant general manager (AGM) of the in-flight service department. It said: "We have received an unfortunate email from the management of hotel in London stating that some AI crew members regularly come down for breakfast with empty boxes into which they fill food items from the buffet, presumably to eat later."

The letter warned that AI would be forced to take serious disciplinary action against the offenders, adding that "we are aware that this could be a very small minority indulging in such a behaviour". "This may include, not being scheduled on international sectors, as we have no desire to allow the reputation of Air India to be tarnished by a handful of such individuals," the note warned.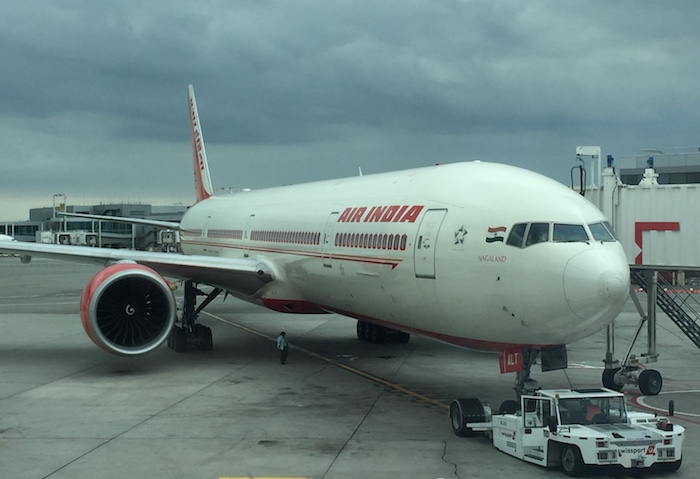 A lot of crew are reacting negatively to this, suggesting it's only a very small minority of people doing this, and that there are bad apples anywhere (which is certainly true — I've seen people in airline lounges take tons of food to go). They also point to two potential causes for this:
Layovers in London are now "only" 26 hours, while they used to be two days, so crews don't have that much time to eat and catch up on sleep (that seems like a bit of an exaggeration to me — Emirates crews have just a one day layover in New York when flying all the way from Dubai, which is a much longer flight)
There are many crews on a lower pay contract, who largely make 60% less than others; room service has a 10GBP tray charge, so that's quite expensive, especially for someone on a much lower pay scale
So it sure seems like this might be more of an isolated problem than something that's happening across the board. And it's also sort of demeaning to send such a note to all crews.
Oh, Air India…
(Tip of the hat to Point Me to the Plane)