From Aeromexico to Air Canada, we've seen quite a few airlines get political lately in light of the U.S. election. Last November, Royal Jordanian tried to capitalize on the U.S. election with an ad saying "Just in case he wins… Travel to the US while you're still allowed to!" Not surprisingly, this was in conjunction with a fare sale for travel to the U.S.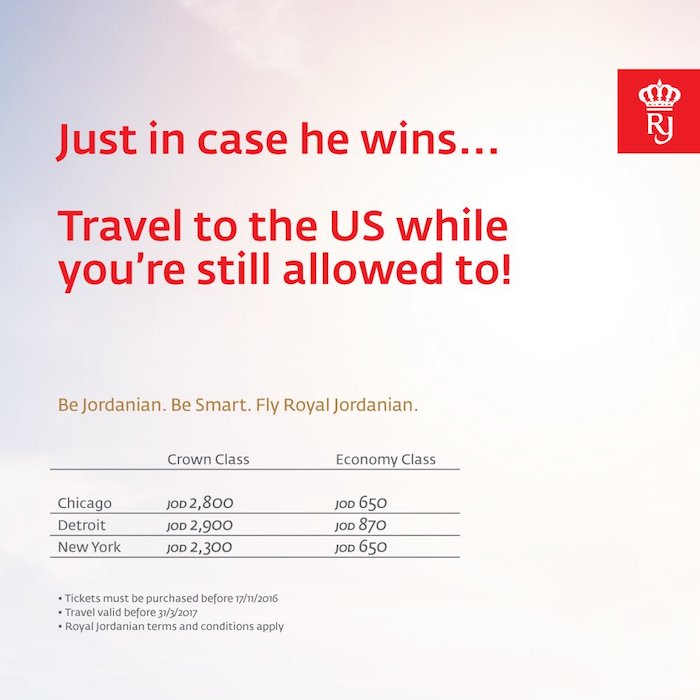 Well, in response to the recent "Muslim ban," Royal Jordanian is back with yet another ad promoting travel to the U.S.: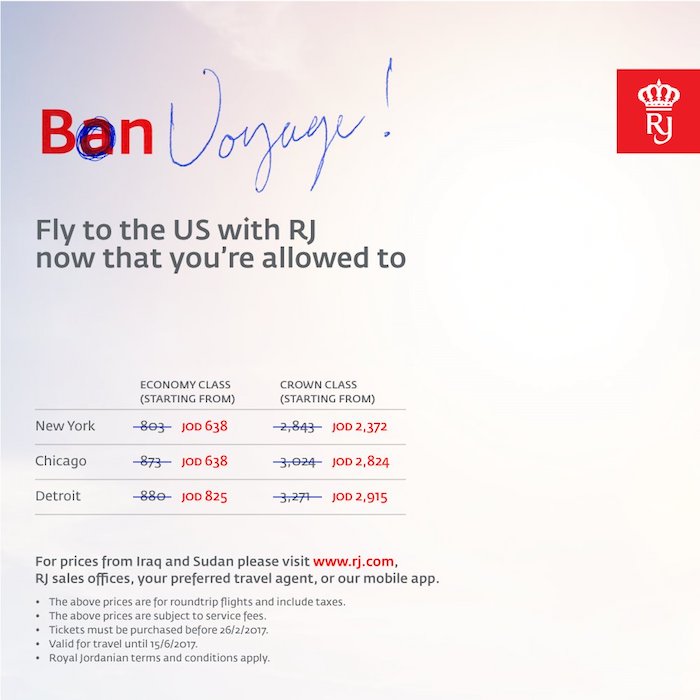 Now in fairness, Jordan wasn't one of the countries on the ban list, so perhaps the sale should really be for travel from Syria, Yemen, etc. Quite to the contrary, Jordan is known for being welcoming of refugees. Furthermore, there's no indication that the ban will be lifted permanently, so I'm not sure it would be good advice for someone who was previously on that list to book a ticket now.
Or maybe I'm just overthinking this ad. 😉
Regardless, well played, Royal Jordanian!
(Tip of the hat to Wandering Aramean)