Qatar Airways' CEO is known for being one of the most outspoken people in the airline industry. He has called Donald Trump a "good friend," and back during the election claimed that Trump's "Muslim ban" idea was just rhetoric, and that he wouldn't follow through on it. Well, where does he stand now?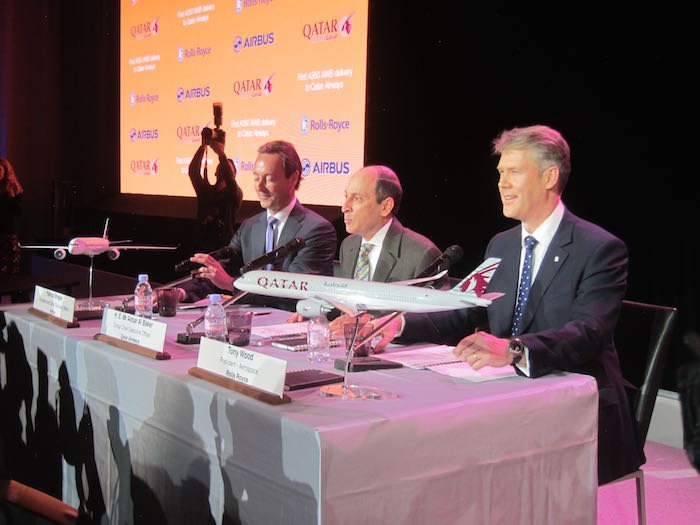 First let's take a look at what he has said in the past. Going back to December 2015, Al Baker had the following to say regarding Trump, per CNN:
"I can say that the reaction as a Muslim, I have taken offense to this, and especially when it is coming out from a friend of mine," he said. "I didn't expect him to be so naïve to make such statements."

The airline exec said he believes Trump was "trying to gain political mileage out of these statements."

"[H]e is not realizing what he is mentioning is detriment (sic) to his own interests in the election," Al Baker said. "He is also not realizing that he has investments in Muslim countries and he will not be welcome there anymore. So I think what he is saying is not in the best interests of the relationship between him and the Muslim world."
Over time he took a softer approach, and last April he said the following, also per CNN:
"It's all smoke and mirrors with Donald," Qatar Airways CEO Akbar Al Baker told CNN on Wednesday. "Donald is a businessman — at the end of the day he will see what is in the best interest of his country."

"I think he will be clever not to go the path that he has been beating the drums about," Al Baker said. "It is detrimental to his own interests and detrimental to the interests in general of [the] United States."

"I'm a businessman and I will even do business with the devil as long as it's win-win for both," Al Baker said.
So, how's Al Baker feeling after Trump's Muslim ban seven country immigration ban was implemented? He was asked about this during a recent press conference in New Zealand, following the airline launching flights to Auckland. Here's what he had to say, per Stuff:
The chief executive of Middle Eastern airline Qatar Airways has said he has a lot in common with US President Donald Trump.
Well, at least he's self aware…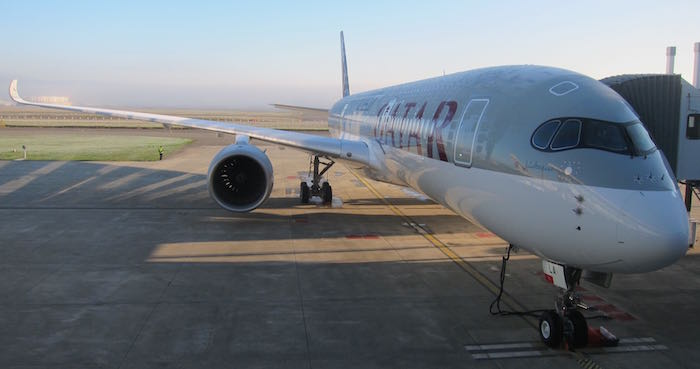 What does he make of the ban, after earlier claiming that Trump wouldn't implement these policies, and wouldn't be welcome in the Middle East if he did?
"President Trump is trying to protect the interests of his country the same way I am trying to protect the interests of my country and my airline," he said at a press conference.

"I think we still need to give him some time to see how it is to run a super-power country," he said.
So Trump just needs more time, according to Al Baker.
Here's the thing — regardless of how you feel about Trump, I think we can all agree he has done exactly what he said he would. There's not really any confusion about what Trump is doing, or what his stance on things is. It's not like he's wishy washy, or unsure of what approach to take. So to suggest that what he needs is more time seems a bit ludicrous.
All of this comes shortly before Trump is set to meet with the CEOs of several U.S. airlines, where presumably they'll want to discuss the role of Gulf carriers in the U.S., after the Obama administration refused to take action.
There's one other interesting quote in the same article regarding Al Baker in New Zealand. As I've written about before, Al Baker claims that there's no need for premium economy on Qatar Airways, because their economy is as good as premium economy on other airlines. He reaffirmed that during this press conference, claiming that premium economy is very uncomfortable, and he'd rather be in Qatar Airways economy:
"Frankly speaking, I have travelled in a premium economy seat on one of the competing airlines and I would have rather sat on the economic class seat of Qatar Airlines … Actually the seat was very uncomfortable. The leg rest becomes very uncomfortable on a long-haul flight."
Right…
(Tip of the hat to View from the Wing)