I'm staying at the Novotel Taipei Taoyuan Airport, and my inner child and inner germaphobe are conflicted. When I walked into the room, the first thing I noticed was this cuddly guy on the couch: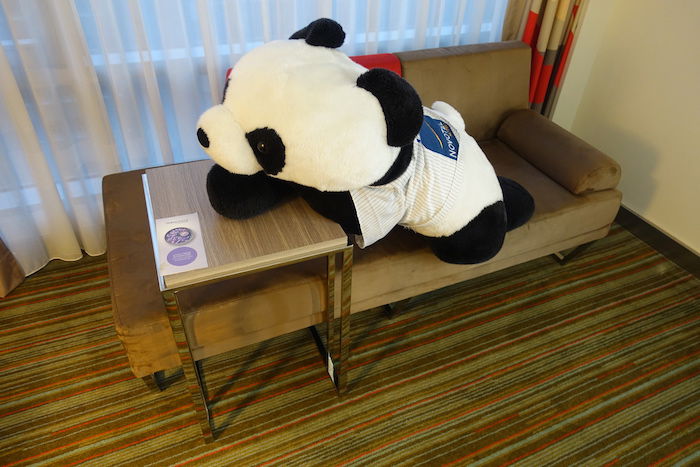 I've never seen something like this before, so at first I assumed someone just left a massive stuffed panda there and somehow housekeeping forgot it, or perhaps I was assigned a room occupied by someone else. But then I saw that it was wearing a Novotel shirt, so clearly it was placed there by the hotel. What a cute, unique touch! I've never seen anything like this before.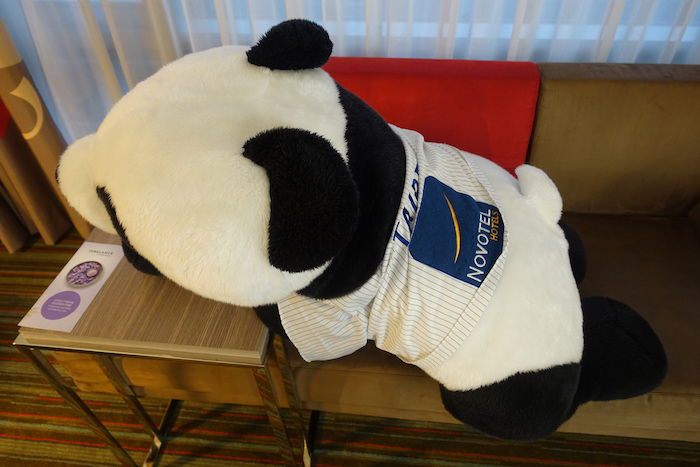 But then the germaphobe side of my brain kicked in. I'm generally not a fan of hotels having a lot of decorative pillows, since they spend half their time on the floor, and (I assume) are rarely washed.
If you're like me and think decorative pillows are dirty, I imagine that this adorable panda is infinitely dirtier. The panda takes up about half the couch, so I imagine it spends about half its time on the floor, and goodness only knows how much time it spends being touched by people.
Has anyone seen something like this before at a Novotel? Is this adorable, or just plain dirty?