Since the beginning of 2017, my airport experience has gotten significantly less pleasant. Specifically I seem to be on some sort of a list. I guess I shouldn't be surprised, given the number of countries I travel to. Heck, I suppose I'm surprised it took this long for my activity to look suspicious to the government.
Because I'm on whatever list, my boarding pass always has an "SSSS" on it, which means I receive a thorough secondary screening.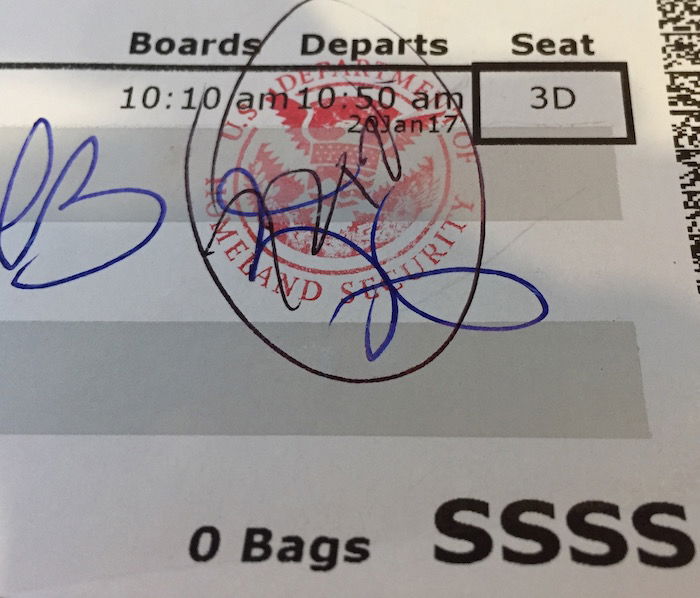 I've started the process of trying to appeal this by requesting a Redress number. Essentially you can fill out a form to get your name cleared, and then in theory you'll be given a Redress number, which should help going forward. While I've started the process, apparently it can take a couple of months for the application to even be reviewed, so I'm not expecting immediate results.
So I was expecting to have this issue for a while, though much to my surprise I checked in for an EVA Air flight this morning out of the U.S. and didn't have an "SSSS" on my boarding pass. This made me wonder:
For all the trips I've taken since the problem started, I've entered my Known Traveler Number (which typically gets you TSA PreCheck); in a way, I was voluntarily self identifying
Since this ticket was on EVA Air, I didn't enter my Known Traveler Number (they're not part of Pre-Check), and also didn't put my middle name on the ticket (because with international carriers I find it's unnecessary); however, I had the same passport info, date of birth, etc.
My assumption was that since I'm on some sort of a list, they're able to track me regardless of whether or not I put my Known Traveler Number on a reservation (given that for many airlines that's not even an option). However, that doesn't seem to be the case, at least not here… which is puzzling.
So did I just luck out? Did I somehow already get off this "list?" Or is avoiding a secondary really as easy as not entering your Known Traveler Number and middle name?