While I had intended to fly less for the remainder of the year and bounce around the U.S., unfortunately that's not happening. Instead I'm headed to Europe today with Ford to enjoy some Christmas markets. I'm not sure what exactly I'm thinking here, because I love the idea of Christmas markets (and have been to them many times), but have zero tolerance for cold weather. So this should be an interesting adventure…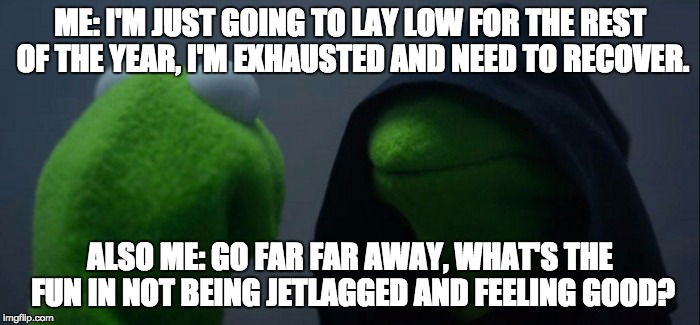 On the miles & points/travel front we've seen some airline promotions, some good credit card offers, and the introduction of United Polaris. Other than that it has been a pretty quiet week.
With that in mind, here's a recap of this week's stories:
Featured Stories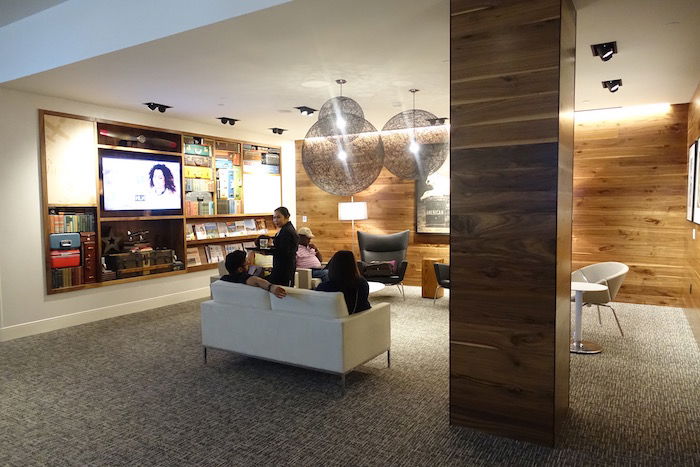 Reader Joseph emailed me the following question:
With the recent changes to the American Express Platinum Cards, does it now make sense to have both cards? I would rather not pay $900 in annual fees, but am not sure if it is worth it with the new benefits?
It's interesting that American Express has added different benefits to the two cards. When I think about it, I really don't blame them, since after crunching the numbers for myself, I see value into holding onto both cards, despite their largely overlapping benefits
---
Everything You Need To Know About Redeeming Ritz-Carlton Complimentary Nights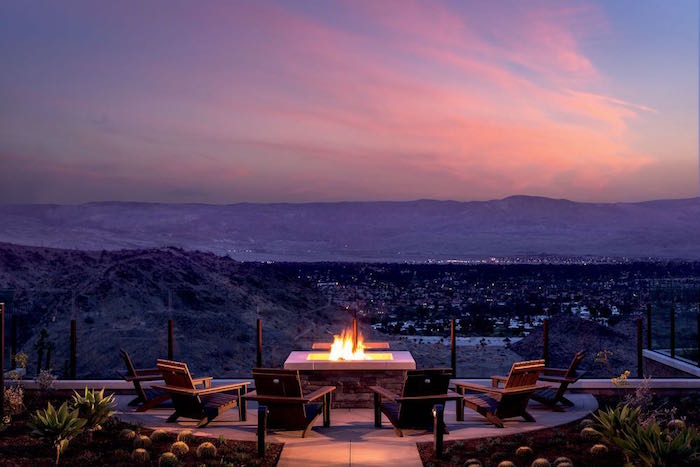 The Ritz-Carlton™ Card has a welcome bonus of three complimentary nights at a Tier 1-4 Ritz-Carlton property after completing minimum spend. That bonus is potentially worth the equivalent of 180,000 points, given that Tier 4 properties go for 60,000 points per night.
On top of that, the card has a lot of other great benefits, including a $300 annual travel credit, Ritz-Carlton Gold status (which is also valuable at Marriott properties), a $100 domestic companion airfare benefit, three Ritz-Carlton club upgrades per year, etc. Also keep in mind that this card isn't subjected to Chase's "5/24 rule," so is generally easier to be approved for than many other Chase cards.
In this post I wanted to talk about the actual process of earning and redeeming the three complimentary nights offered with the card, in the form of an FAQ:
---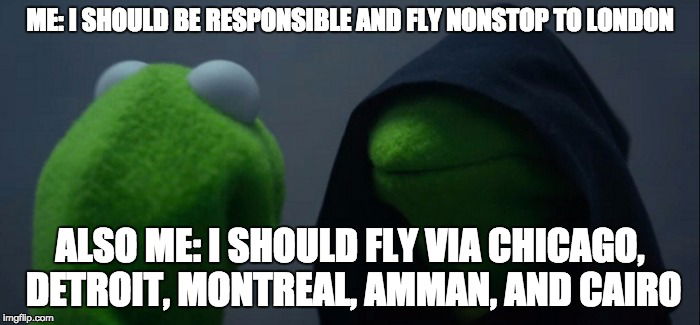 If you spend any amount of time on the internet, chances are that you've seen the "Evil Kermit" memes (if you have no clue what I'm talking about, here's some context).
Well, if you're miles or points obsessed, I'm guessing you fairly frequently find yourself in an "Evil Kermit" kind of situation. This morning I couldn't help but make one that addresses a situation I'm facing at the moment for an upcoming trip.
---

TIPS: Earning Miles & Promos
Ranking Credit Card Annual Travel Credits
5 Great Credit Cards That Aren't Subjected To The "5/24 Rule"
You Can Now Earn Bonus JetBlue Points For Amazon Purchases
Who Is Eligible For The New Chase Ink Preferred Card?
Extended: Buy American Miles For ~1.74 Cents Each
Minor Changes To Earning EQMs On The Citi AAdvantage Card In 2017
LifeMiles Is Offering Yet Another Bonus On Purchased Miles
Buy Four Seasons Gift Cards With A 20% Bonus
Grrr: I'm No Longer Earning Bonus Points On Many Dining Purchases
Should You Buy British Airways Avios With A 50% Bonus?
Does It Make Sense To Have Both The Business & Personal Amex Platinum Cards?
Limited Time: Get A $20 Starbucks Gift Card For $10
Great Deal: JetBlue Is Offering 20% Off Tickets
150 Free Aeroplan Miles In Less Than A Minute
Cyber Monday Deal: Save Up To 30% On Virgin America Tickets
My Experience Using The Ritz-Carlton $300 Travel Credit
10 Best Credit Card Offers For November
WOW: Garuda Indonesia First Class Black Friday Sale
Cyber Week Deal: Buy IHG Points With A 100% Bonus
Save 25% On An AARP Membership (And Save Money On Travel)
TRICKS: Redeeming Miles
The Sweet Spot Of Redeeming Starpoints At Marriott Hotels
How To Redeem Points For JetBlue Mint
FlyingBlue Publishes New 25% Off Awards To Europe
You Can Now Redeem Delta Miles For Premium Economy… But It's Expensive
Everything You Need To Know About Redeeming Ritz-Carlton Complimentary Nights
TRAVEL With Ben (Lucky)
Planning A Round-The-World Trip On SkyTeam's Forgotten Airlines?
Dear Aeroplan: Your Hold Times Are RIDICULOUS
Trying To Justify NOT Booking A Four Seasons Suite…
10 Signs You're Obsessed With Miles & Points: Evil Kermit Edition
To Get A Police Convoy, Or Not To Get A Police Convoy… That Is The Question
SO EXCITED: Garuda Indonesia First Class Is BOOKED!
C'mon Hyatt Gold Passport, You're Better Than This…
REVIEWS & Trip Reports
Review: Swiss First Class 777 Zurich To Los Angeles
Review: New Swiss First Class Lounge Zurich Airport
NEWS & Updates
More Sickening Details Emerge About Lamia's Crash In Colombia
Want To Write Trip Reports? Here Are 9 Tips
Unbelievable: La Compagnie & XL Airways Are Merging
Your Opportunity To Flightsee Around Antarctica On Qantas
Disturbing Details Emerge About This Week's Crash In Colombia
Is Alaska's Takeover Of Virgin America In Jeopardy?
Hawaiian Flight Turns Back To Hawaii More Than Halfway To The Mainland
Hainan Wants To Add Routes From Chengdu To LAX & JFK
SO CUTE: Daniel The Flying Emotional Support Duck
A Friend's Experience In United Polaris Today
Horrible Injustice: Singapore Airlines Refuses Someone A Free Upgrade
Delta Pilots Are Getting A 30%+ Pay Raise
American's Flight Attendant Union Wants A Full Uniform Recall
American Is Canceling 3 Daily Flights To Cuba
The New United Polaris Lounge Chicago Opens Tomorrow
An End Is Finally In Sight For The Lufthansa Pilot Strike!
United Is Opening A Gorgeous New Lounge At LAX
Sneak Peek: Cathay Pacific's New London Heathrow Lounge
75 People Dead After Plane Carrying Brazilian Soccer Team Crashes
American & Qantas Reassessing Transpacific Routes After DOT Ruling
American Is Temporarily Renaming Their Flagship Lounges
Qatar Airways Adding 8 New Destinations, Including Las Vegas & Rio De Janeiro
Hong Kong Airlines Is Making Their North America Debut In 2017
Emirates Ups Their First Class Champagne Selection Even Further
Remember That Trump-Tirade Flight? Culprit Is Banned From Delta, Everyone Else Gets A Refund
Lufthansa Pilots Are Going Back On Strike This Week!
Delta Apologies For Not Kicking Off Ranting Trump Supporter
---
I hope everyone has a great rest of the weekend!