In the past year American has added their first two routes to the South Pacific. Specifically, American launched flights from Los Angeles to both Sydney and Auckland. American and Qantas already had a joint venture prior to that, though American didn't operate any of the flights across the Pacific.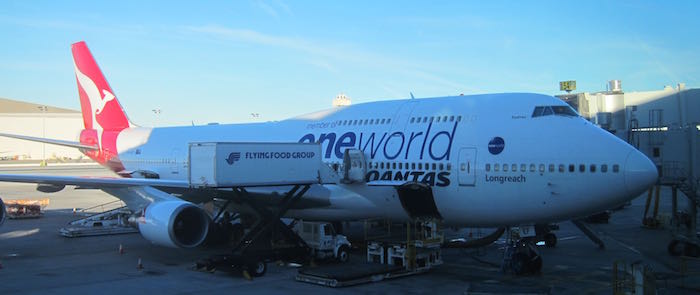 The intent was that American and Qantas would be expanding together under their joint venture, giving passengers more transpacific options. For example, American took over one of Qantas' frequencies between Sydney and Los Angeles, allowing Qantas to instead use that plane to restart their flight between Sydney and San Francisco.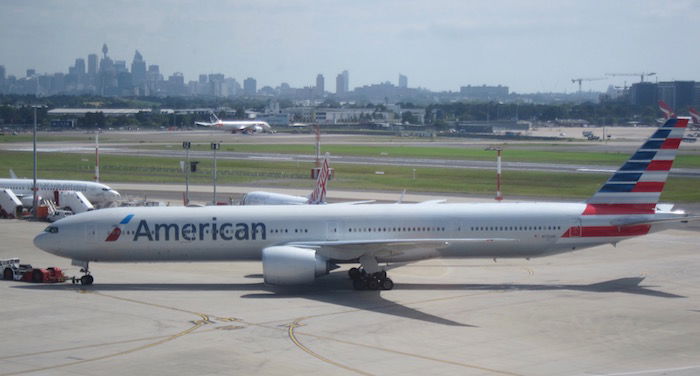 There was only one catch. While authorities in Australia and New Zealand had already approved the expanded joint venture, the US authorities hadn't. As a matter of fact, the US Department of Transportation didn't issue a ruling for over a year, though both airlines remained confident that it would be approved, as they've launched new flights that were motivated by the expanded joint venture.
American & Qantas could reassess their transpacific routes
Just under two weeks ago the Department of Transportation issued their tentative ruling, and they denied American and Qantas the right to expand their joint business. See my previous post for more information on their reasoning.
American and Qantas theoretically had two weeks to appeal the decision. However, American and Qantas have announced that they won't be able to meet the deadline, meaning they won't be issued anti-trust immunity. Furthermore, this means that American and Qantas will both have to reassess their transpacific networks.
American and Qantas published the following press release, which has some pretty interesting implications:
Qantas and American Airlines have elected to withdraw their application for anti-trust immunity to the US Department of Transportation for the expansion of their long-standing relationship.

This follows the regulator's tentative denial of the application and a rejection of the airlines' subsequent request for more time to respond than the two weeks provided. The Department of Transportation has taken over 17 months to reach its tentative decision.

Given that approval has been in place since 2011, this is an extremely disappointing sequence of events for Qantas and American Airlines, as well as for customers, and ultimately for trade between the United States and Australia. It follows approval from Australian and New Zealand regulators on the basis that our expanded partnership involved no detriment and would deliver significant benefits for consumers.

Qantas and American Airlines' joint business has already delivered a number of key benefits for the traveling public. American launched new routes from Los Angeles to Sydney and Auckland and Qantasstarted services to Dallas and recommenced services from Sydney to San Francisco. As anticipated in our application, there has been a strong competitive response from other airlines on the trans-Pacific, including additional capacity. Fares on the trans-Pacific have fallen since the expanded partnership was announced.

Qantas and American Airlines will now separately assess their positions before deciding on next steps. Both carriers are committed to finding ways to work together more closely to deliver benefits to customers that neither could offer alone.
Furthermore, they added the following notes:
The Department of Transportation's Show Cause Order represents a significant departure from precedent and ignores the evidence of intense competition on the trans-Pacific as well as the material benefits that this alliance already provided and would continue to provide to consumers.

The Open Skies policy of the United States is predicated on facilitating expanded international passenger and cargo flights to and from the United States and promoting increased travel, trade and economic growth by eliminating government interference and providing maximum operational flexibility for airline alliances. In this context, the Show Cause Order is unprecedented.
Without antitrust approval,

Qantas

and

American

Airlines will be severely limited in their ability to work together to grow on the trans-Pacific routes. As a consequence, each airline will need to assess their trans-Pacific networks.
Is the DOT really looking out for consumers by blocking this?
In theory I'm of course happy about the DOT looking out for consumers and encouraging competition, given the changes we've seen in the industry. At the same time, their actions here can only be summed up as "too little too late." Still, they had to start somewhere, so is this the right place to start?
I'm inclined to think that the DOT actually got this one wrong. Qantas used to operate a flight between Los Angeles and Auckland, though they cut it as they couldn't make it work profitably. The airlines have claimed that American's new flights to Sydney and Auckland, as well as Qantas' new flight to San Francisco, are contingent on the joint venture. While I'm not sure I completely believe that, I do think it's perhaps somewhat true:
I doubt Qantas would have shifted a frequency from Los Angeles to San Francisco if it weren't for them expecting anti-trust immunity
I doubt American would have launched Los Angeles to Auckland if it weren't for them expecting anti-trust immunity
There have been rumors of American launching flights from Los Angeles to Melbourne, though that's extremely unlikely to happen without anti-trust immunity
The point is, this is an instance where I actually think the anti-trust immunity would have been in consumers' best interests.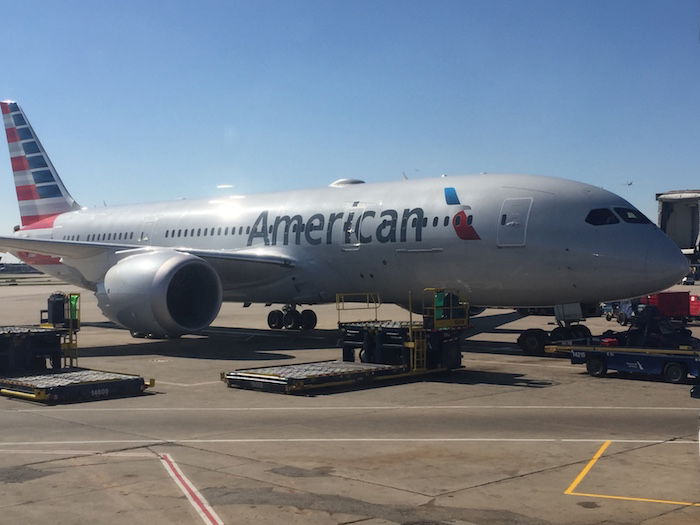 Why aren't American & Qantas contesting the decision?
Their play here is pretty clear. I suspect they could have submitted a rebuttal within two weeks, they just didn't see it going anywhere. So instead I suspect the plan is that they'll wait until the new administration is in office and then go through the process again. Depending on what DOT leadership looks like at that point, it could very well be approved.
Bottom line
I appreciate what the DOT is trying to do here, though I think it's too little too late, and it's also misdirected consumer protection. I believe that this anti-trust immunity is actually in consumers' best interests. At a minimum, I don't think it's obvious that this anti-trust immunity would be bad for consumers.
I doubt we'll see the airlines make any immediate changes to their route network, though I also don't think we'll see any additions for now, as has been speculated for a while.
Instead we'll likely just see this brought up again in a few months, under a new administration.
Do you think the DOT was right to block American & Qantas anti-trust immunity?