It's not often I check the comments section of airline Facebook pages, because they seem to be a dark, dark place. Come and think of it, I couldn't imagine working in social media for an airline, given all the complaints they get.
However, one complaint from Singapore Airlines' Facebook page is getting a lot of attention. This customer says that Singapore Airlines just lost a client and did something totally unacceptable that a world class airline wouldn't do.
What did the airline do, you ask?
I am really disappointed with this airlines. So darned inflexible and rigid. Got a biz class tix for my wife and economy for my 3 yr old boy to London. Turned out that the air crew refused to let my boy rest with his mother and she ended up in economy class with my boy. The biz class was given to my father in law who was also on the same flight. If there is turbulence, understandable that my boy needs to buckle up, but otherwise what's the harm of them staying together? This is not what a world class airlines should or will do. Totally unacceptable and trust me, u just lost another client.
With the exception of infants under two, airlines require each passenger to have a seat. And yes, Singapore Airlines is possibly the most "by the book" airline out there (which I think is great, for the most part). However, is it really Singapore Airlines' fault when you booked your wife a seat in business class and your three year old a seat in economy, expecting that the baby would be able to hang out with the mom in business class the entire flight?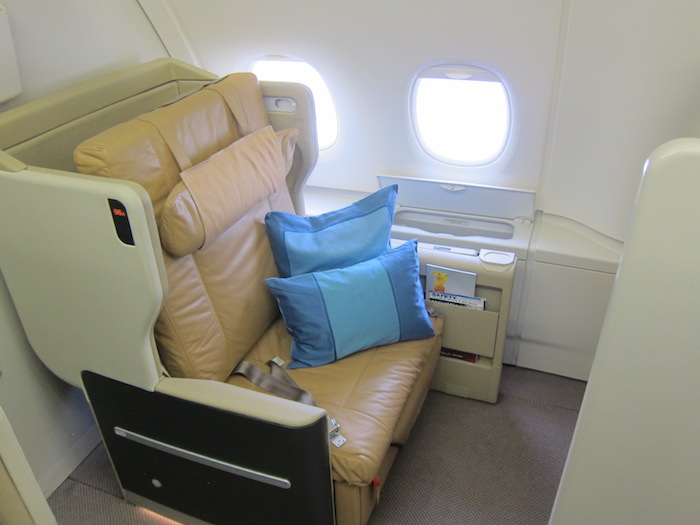 Something tells me he definitely thought he could get away with this, or else he wouldn't have booked them in different cabins. The airline was simply (correctly) following their policy. But apparently a world class airline would never do something like that…