Earlier in the year I wrote about how American is making major changes to their Flagship Lounges. These are American's international first class lounges, accessible by the following passengers:
Passengers traveling in oneworld longhaul international first class same day
Passengers travel in first class on American's A321 between New York and Los Angeles/San Francisco
American Executive Platinum members traveling on a longhaul international itinerary, regardless of the class of service
All non-American AAdvantage oneworld Emerald members traveling on any oneworld flight, even if it's domestic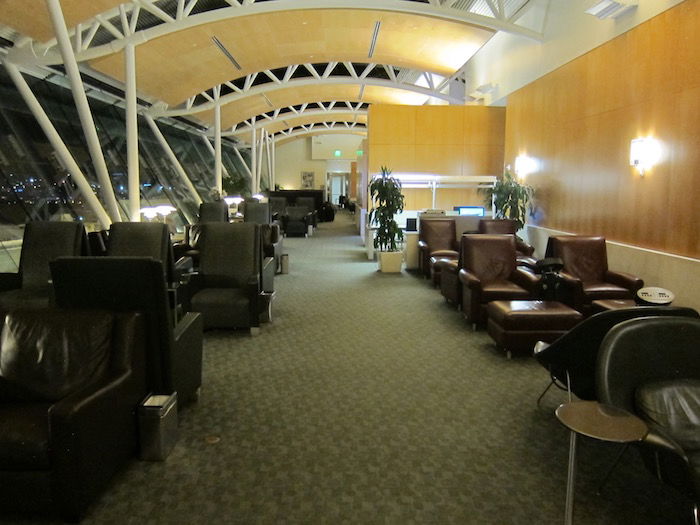 American's Flagship Lounge LAX
American is greatly shrinking the footprint of their international first class cabins, as their 777-200s are being reconfigured with a new business class product, at the expense of the 16 first class seats on these planes.
So, what changes is American making starting in 2017?
Flagship Lounge access will be expanded to all longhaul international business class customers
American will open Flagship Dining Facilities with a la carte dining and table service at JFK, LAX, and MIA, accessible by longhaul international first class customers (oneworld Emerald members will not get access to this)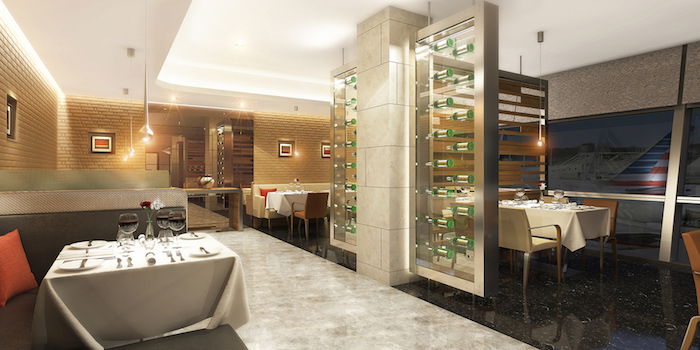 Rendering of American's Flagship Dining concept
If you've been flying American lately you've probably noticed that a lot of their clubs are under construction, and that's because they're renovating the clubs and also reallocating them in some cases, as Flagship Lounges will become bigger, meaning that parts of existing Admirals Clubs will become part of Flagship Lounges.
Anyway, American has just reached out to share that they're temporarily renaming their Flagship Lounges.
For the time being American Flagship Lounges will be renamed International First Class Lounges. Nothing will be changing in practice — the access requirements, amenities, etc., will remain the same. However, you'll see a change in signage, which should be at all Flagship Lounges by December 5, 2016.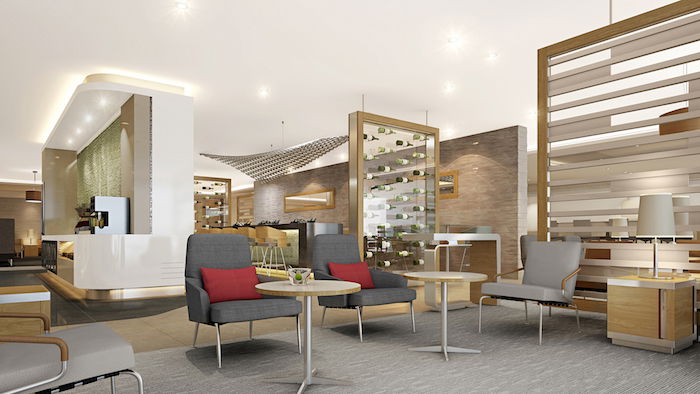 Rendering of a renovated Flagship Lounge
American is making this change in preparation for the introduction of the new Flagship Lounge concept. This way when the new Flagship Lounges open people won't confuse them with the existing International First Class Lounges.
In terms of the timing of these new lounges, we can expect the first full Flagship Lounge experience at JFK in spring 2017, followed by MIA also in spring 2017, and then LAX in summer 2017. This will include the new lounges, dining for eligible passengers, etc.
So in practice nothing is changing now, but you guys are so observant that I know I would have gotten a message shortly from someone noticing the change in signage.