As you guys know, this year I've made a point of reviewing as many new airlines as possible. So far I'm pretty pleased with how I've done. Even though the year is slowly coming to a close, in 2017 my goal is to review even more new airlines than this year. I'm in the process of planning something that seems like a fun way to kick this off.
The SkyTeam products I've already reviewed
This year I've enjoyed reviewing several new SkyTeam products for the first time, including the following: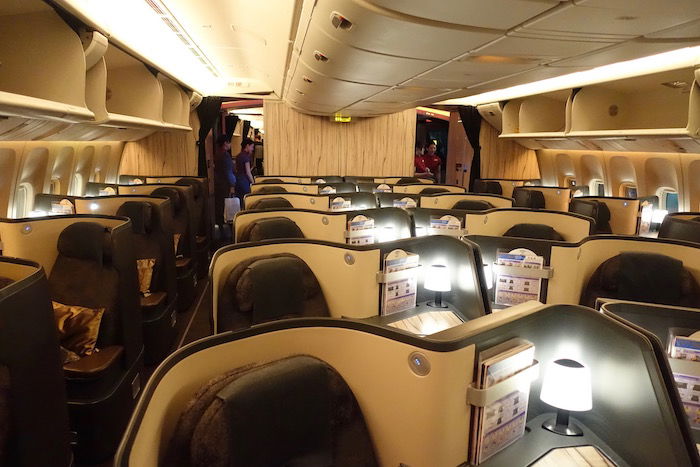 This year I flew China Airlines' excellent 777 business class
This is in addition to SkyTeam premium cabin reviews I've written in prior years, which include the following: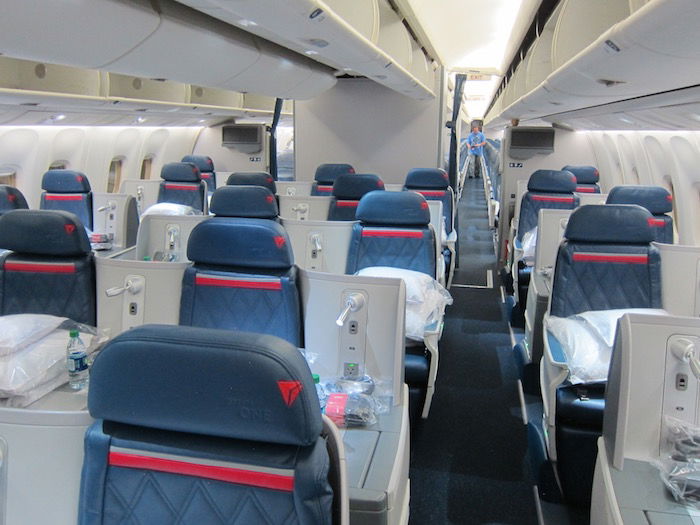 Last year I flew Delta One from Los Angeles to London
Furthermore, I'll soon be flying Garuda Indonesia first class, which I'm very excited about.
Flying SkyTeam business class around the world
I've enjoyed trying more SkyTeam airlines, as a lot of the airlines have surprised me. For example, China Eastern was significantly worse than I was expecting, while Aeroflot and Xiamen were significantly better than I was expecting.
Since I still have quite a few SkyTeam products to try, I figured I might as well have some fun with it. I'm trying to decide the best way to approach that. Here are the SkyTeam airlines I'd most like to review:
Aerolineas Argentinas' A330 business class
Air Europa's 787 business class
China Southern's 777 or A380 business class
Garuda Indonesia's 777 business class
Kenya Airways' 787 business class
Korean Air's 747-8 or 777-300ER business class
MEA's A330 business class
Vietnam Airlines' 787 business class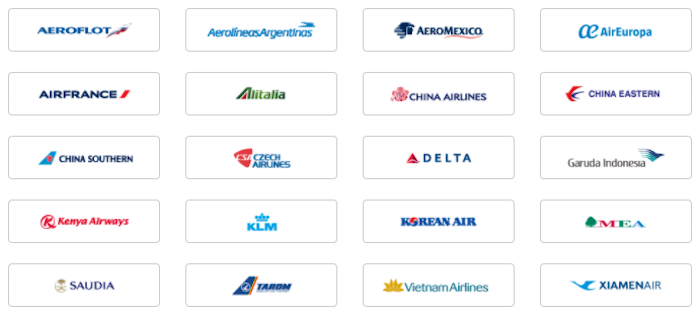 How I plan on booking this
I'm still in the early stages of planning this, but my intent is to book a combination of discounted business class tickets and also award flights.
Like I said, at this point I'm just looking at options, though I figured I'd share what I've been thinking in general, and maybe you guys can inspire my further.
Here's what I'm thinking in general.
I could start by flying China Southern business class from New York to Guangzhou.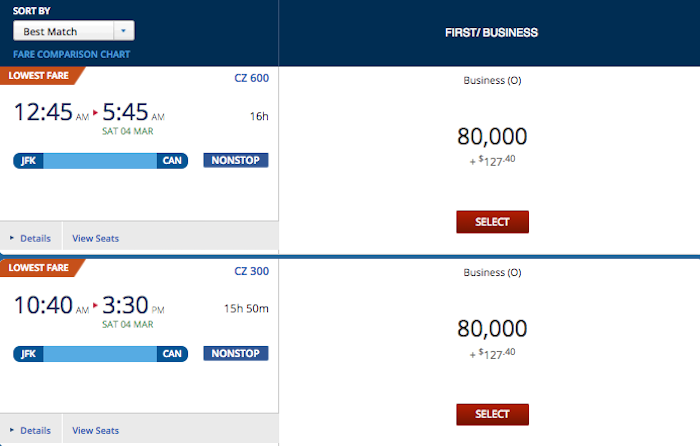 Then maybe I could fly Kenya Airways business class from Guangzhou to Bangkok, which is a cool fifth freedom route they operate.

Then I could grab a connection to Jakarta, and try Garuda Indonesia's 777 business class from Jakarta to Amsterdam.

I could then return back to Asia on a cheap Vietnam Airlines business class fare.

Then I could head back to Europe in Korean Air's new business class.

And then from Europe I could take Aerolineas Argentinas to Buenos Aires.

And then that's the part in the travel planning process where I stick this on a map and come to the conclusion that I've gone too far. 😉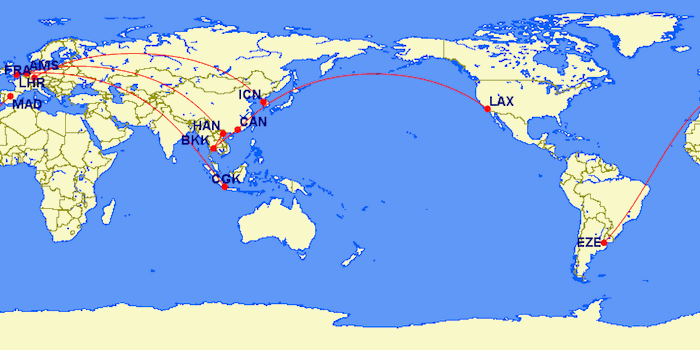 So it's back to the drawing board to simplify this a bit…
Bottom line
I'm serious about planning a crazy round the world trip on SkyTeam, though clearly I have to refine this a bit. I realize I probably won't be able to get all airlines on one trip, but I have to find a way to combine more products onto individual itineraries, since I plan on booking this all as several one way tickets. If only Delta was better about displaying award availability for all partners online, and also publishing award charts, which would make it easier to figure out how some of these flights could be consolidated onto single awards.
If anyone has any inspiration or ways to simplify parts of this, I'd of course love it. I think I've completely lost my mind with this one, though…