Update: Vereinigung Cockpit has announced that the strike has been called off for now, so there will be no strike on Wednesday and Thursday. It doesn't sound like a full contract has been agreed upon yet, so it's possible we still see a strike in the future. Below you can find the original post from earlier today.
It has been a chaotic summer of travel, largely due to staff shortages. That has been made worse by ongoing labor disputes. Lufthansa pilots went on strike for one day last week, and plan on going back on strike for two days this week.
Lufthansa pilots strike on Wednesday & Thursday
Vereinigung Cockpit, the union representing Lufthansa pilots, has announced that pilots (in both the passenger and cargo division) will be going on strike from 12:01AM on Wednesday, September 7, 2022, until 11:59PM on Thursday, September 8, 2022. This follows pilots going on strike all day on Friday, September 2, 2022. This means that over the course of seven days, Lufthansa pilots will have been on strike for three full days.
The union has been in negotiations with management for weeks over a new contract. At the end of July 2022, the union held a ballot among members, and 97.6% of members supported the demands for a new contract.
Negotiations have continued since then, and a couple of weeks ago management and the union sat down for discussions, though they weren't able to reach an agreement. The union prepared for industrial action.
Here's how Matthias Baier, spokesperson for the Vereinigung Cockpit, described the situation last week:
"Despite intensive talks between our collective bargaining committee and the employer, no conclusion could be reached about a promising continuation of the negotiations."

"We're too far apart at the moment. In addition to compensating for the loss in real wages, what we now need above all is a future-proof solution for the remuneration structure in all professional groups."
Meanwhile here's how Marcel Gröls, chairman of collective bargaining at Vereinigung Cockpit, describes the upcoming strike:
"We would have wished for it differently, but unfortunately the forces of inertia at Lufthansa are considerable. It is now important that the parties find each other quickly and with the necessary seriousness at the negotiating table."
Lufthansa is in the process of updating its flight schedule to reflect the strike, so if you're scheduled to fly with the airline in the coming days, you'll want to keep an eye on this. Odds are that all flights will be scrapped on both Wednesday and Thursday.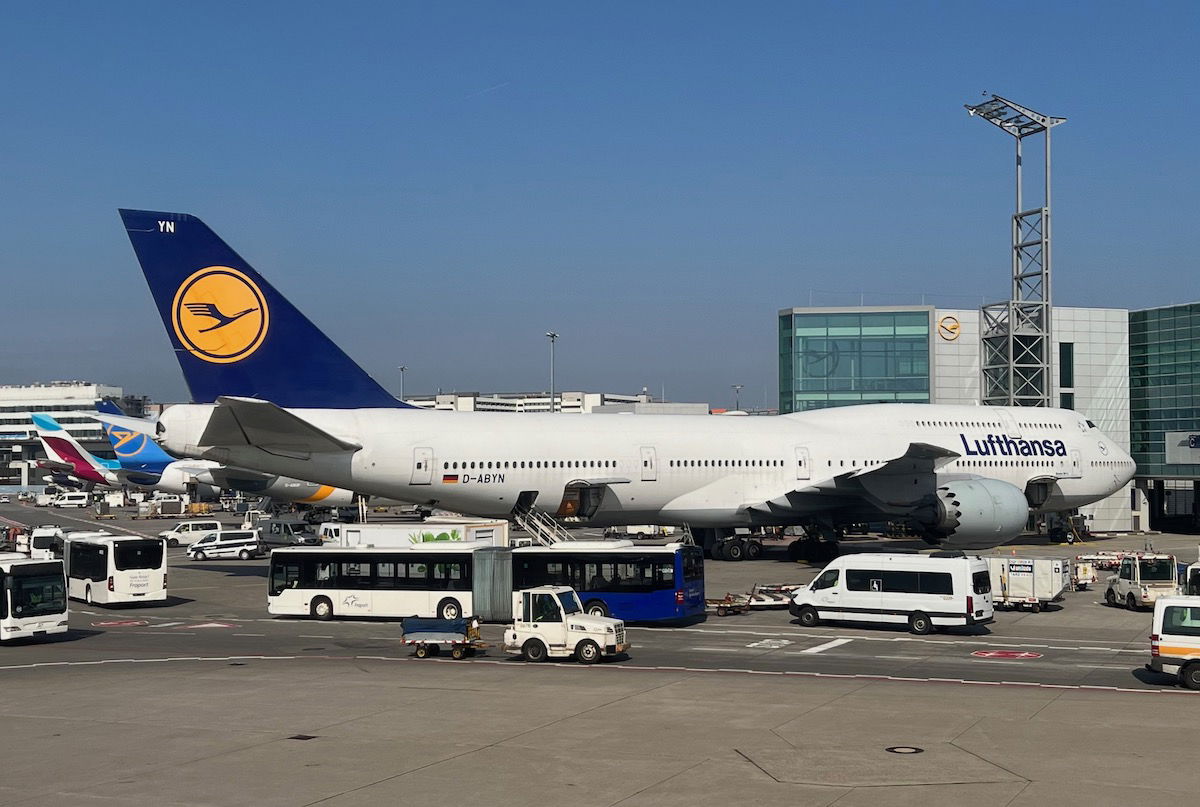 What is Lufthansa's pilots union looking for?
We've seen some massive pay increases for pilots at airlines in the United States in recent months, especially at regional airlines. So, what are Lufthansa pilots looking for? It depends who you ask. Obviously we're not privy to contact negotiations, so all I can do is share what both sides are claiming.
On the surface, the demands of Lufthansa pilots seem pretty modest. Vereinigung Cockpit claims to be asking for a 5.5% pay raise this year, plus automatic pay increases in the future in line with inflation. Furthermore, the union is looking for pilots at other Lufthansa Group airlines, including Eurowings, to get the same pay as mainline pilots.
Eurowings and Eurowings Discover are Lufthansa's low cost carriers, and one way these airlines save money is by not paying staff as well. Pilots are now looking for a uniform compensation structure across airlines, which would eliminate some of the cost advantage of the low cost carrier, and would also decrease how much flying is taken "away" from mainline pilots.
Lufthansa management claims it "cannot understand VC's call for a strike," and claims to have "made a very good and socially balanced offer." According to management:
Pilots have been offered a deal with an 18-month term, which would see pilots getting a total of 900 Euro more in basic pay per month in two stages, which would particularly benefit entry-level salaries
An entry-level first officer would receive 18%+ additional basic pay, while a senior captain would receive 5% additional basic pay
Alternatively, the union has been offered the option of allocating all or part of this elsewhere, including to structural changes, such as an adjustment to the pay scale
Management has also offered to guarantee a certain fleet size for Lufthansa and Lufthansa Cargo, seemingly as an alternative to raising pay at low cost subsidiaries
Management claims that the union's demands would increase payroll costs by more than 40%:
In contrast, VC is not only demanding a 5.5 percent wage increase by the end of the year as a first step, but also additional compensation above inflation as of January 2023. According to current estimates, this would increase the payroll cost for cockpit personnel at Lufthansa and Lufthansa Cargo by a good 16 percent over the two-year period proposed by VC.

In addition, VC is demanding, among other things, a new pay scale with a higher base salary as well as more money, for example, for sick days, vacation or training. In addition to the 16 percent, this would increase cockpit payroll costs by a further 25 percentage points based on data from previous years. Even without taking the financial consequences of the Covid crisis into account, this is not acceptable.

In total, the demands of VC would increase cockpit payroll costs from 2.2 billion euros by probably more than 40 percent – or approximately 900 million euros – over the next two years.
We're seeing intense labor negotiations across most work groups at airlines and at airports. Aviation has been struggling with staffing issues, and on top of that many work groups didn't have any negotiating power during the early stages of the pandemic, given how much money the industry was losing. Now that travel demand is back and workers are in short supply, they finally have some power at the bargaining table.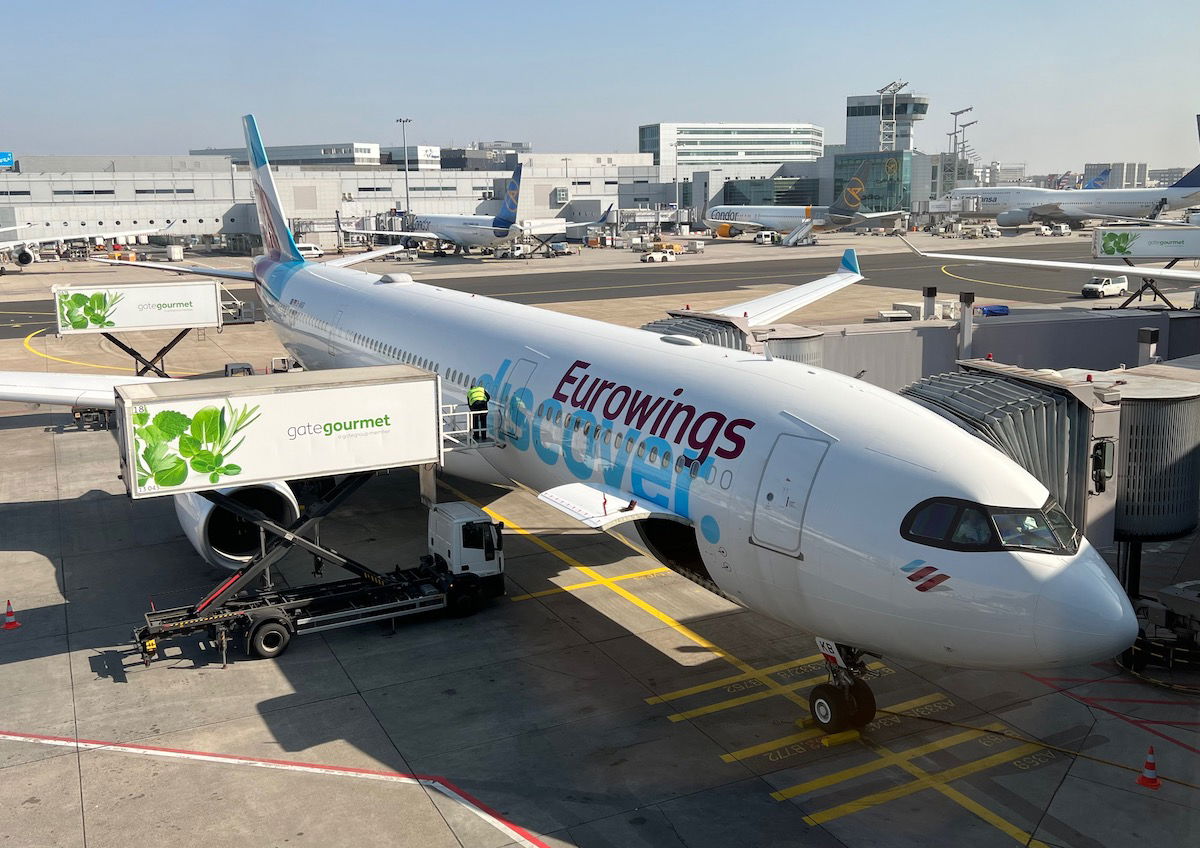 Bottom line
Lufthansa pilots will be going on strike again this Wednesday and Thursday, as management and the union are unable to agree to a new contract. This follows a one day strike last week, meaning that pilots will have been on strike for three of seven days.
In fairness, back in the day Lufthansa pilot strikes happened like clockwork, so it seems overdue at this point. It's just a further sign of the world slowly healing. 😉 Obviously this is a major inconvenience for anyone traveling in the coming days, and it's also possible that this will have further impacts in the future, beyond this week.
Any OMAAT readers flying Lufthansa in the coming days?