Emirates first class is one of the best first class products in the world. In particular, the airline invests an incredible amount of money in its first class soft product, ranging from "unlimited" caviar, to endless wines. While Emirates is known for serving Dom Perignon in first class, the airline is upping its game for a limited time.
I first wrote about this a couple of weeks ago when I noticed it on the inflight menu. The airline has now formally announced this, so I wanted to go over all the details.
Emirates serving 2003 Dom Perignon P2 in first class
Over the past 16 years, Emirates has invested more than a billion dollars in its wine program, and as part of that the airline procures the best vintages up to a decade before they're ready to be consumed. That's some serious effort, and Emirates invests more in wine than any other airline in the world.
In first class Emirates typically serves Dom Perignon champagne, which is fantastic, among the best you'll find on any airline. Emirates usually serves whichever vintage is most common at that time. For example, at the moment Emirates is serving 2012 Dom Perignon on most flights.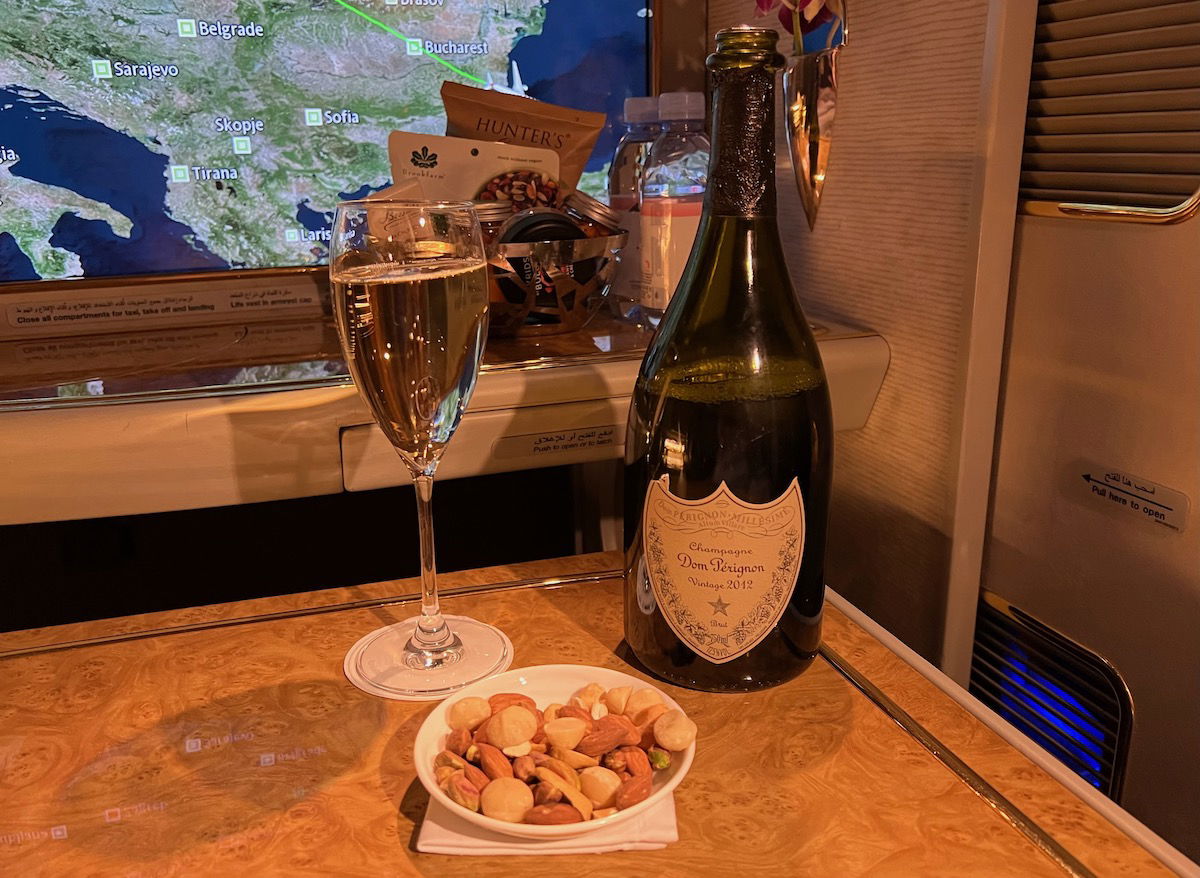 For those flying Emirates first class in the near future, you might be in for a treat. On select routes in September and October of 2022, Emirates is serving 2003 Dom Perignon "P2" champagne. This doesn't seem to be consistently offered on all routes, but rather I see this listed for select flights to many regions, including Asia and Europe.
Specifically, you can go to this page, and you can look up the wine offering for each flight, based on the date and route. Quite a few routes are showing the 2003 Dom Perignon P2.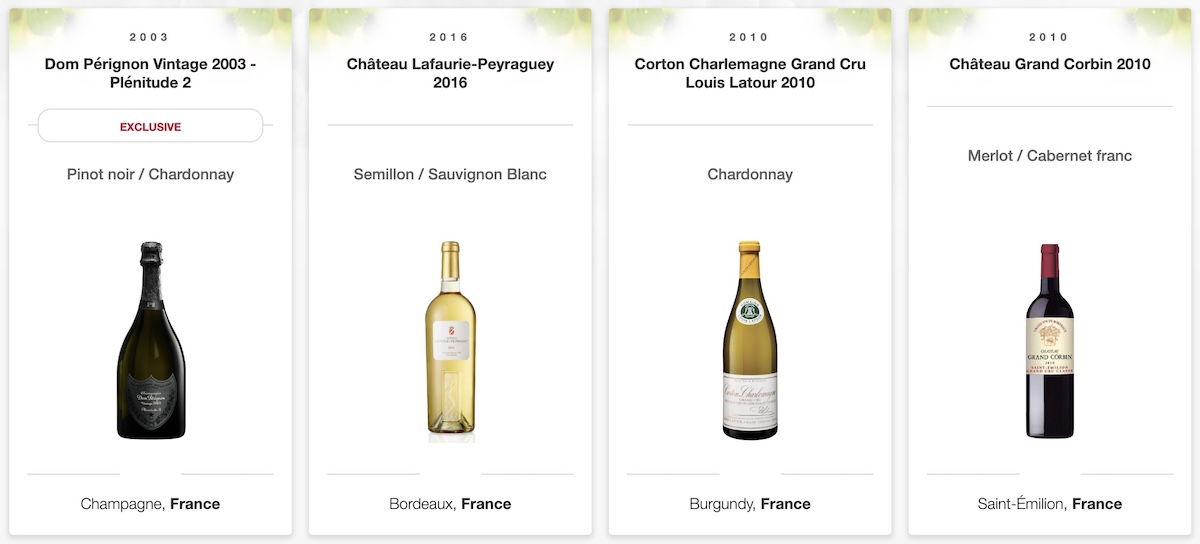 Emirates has served Dom Perignon P2 a few times in the past, including the 1998 and 2000 vintage. This is the first time Emirates will be serving the 2003 P2 vintage.
What is Dom Perignon P2 champagne, anyway?
While 2012 Dom Perignon retails for around $250 per bottle, 2003 Dom Perignon P2 retails for well over $400 per bottle, and that's if you can even find it, since it's rare.
For those not familiar with P2, the term is short for "second plenitude." The idea is that the P2s have undergone much longer lees aging than vintage equivalents, resulting in additional freshness and complexity. Significantly less P2 champagne is made and it takes longer to produce, and that's also why it's significantly more expensive.
Here's how Emirates describes the 2003 Dom Perignon P2:
Rich and multi-layered, Plénitude 2 provides a complex spiral of aromas that reveal over time in the glass. First the softness of lime tree, then a toasty minerality followed by dried apricots and apples, along with candied raspberry and fig. Lemon verbena, rosemary and white pepper appear for an instant, followed by dark spices and liquorice root. These develop in the glass into a profound and mineral-toned harmonious bouquet. Its vibrant yet generous palate, powerful and precise with great energy, leads to a persistent, spicy, and saline finish.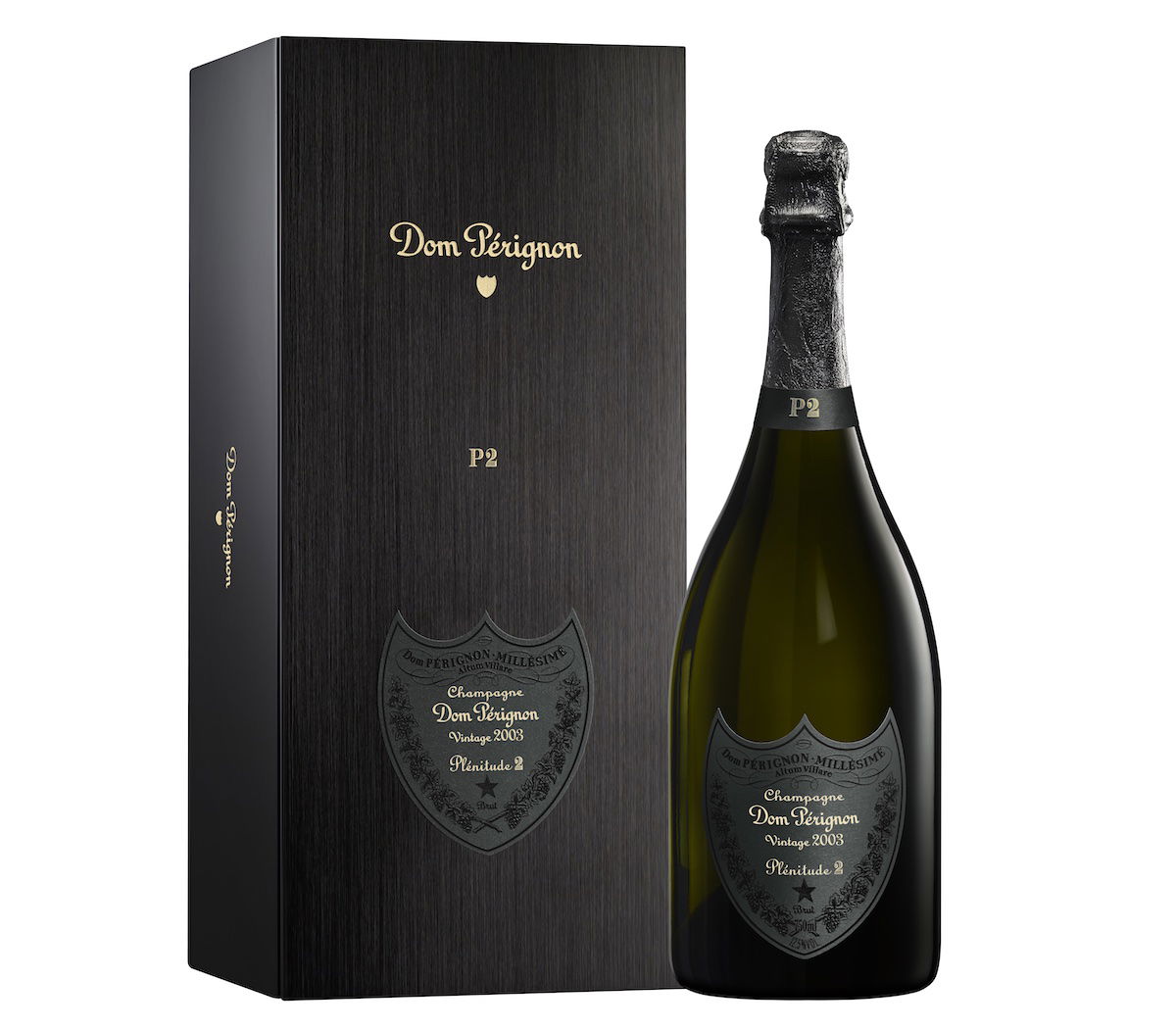 Bottom line
Through the end of October 2022 and on select routes, Emirates is serving 2003 Dom Perignon P2 in first class, in place of the 2012 Dom Perignon. Dom Perignon's P2 vintages are significantly rarer, and as a result are also significantly more expensive. If you have any upcoming flights in Emirates first class, make sure you check the wine list, to see if you'll be treated to this good stuff.
Anyone flying Emirates first class soon, and see 2003 Dom Perignon P2 on the menu?