While American and Delta are doing everything they can to grow their market share at LAX, it seems that United has for the most part accepted their third place position among legacy carriers at the airport. That's probably because they have their San Francisco mega-hub only a few hundred miles north.
As a result, we've seen most of United's capacity to and from LAX shift towards serving the local market, rather than making it an airport intended primarily for connections. As a result, there have been debates about whether LAX is a focus city or a hub for United.
Meanwhile American has added a bunch of new longhaul routes out of LAX, while Delta has primarily added a lot of domestic capacity. United, on the other hand, just seems to be maintaining their position.
Even though they don't seem to be growing market share much, it's clear they're still committed to the market, as United just unveiled a gorgeous new United Club at LAX, which will be opening to the public on December 6, 2016. The lounge is over 20,000 square feet and has an outdoor terrace.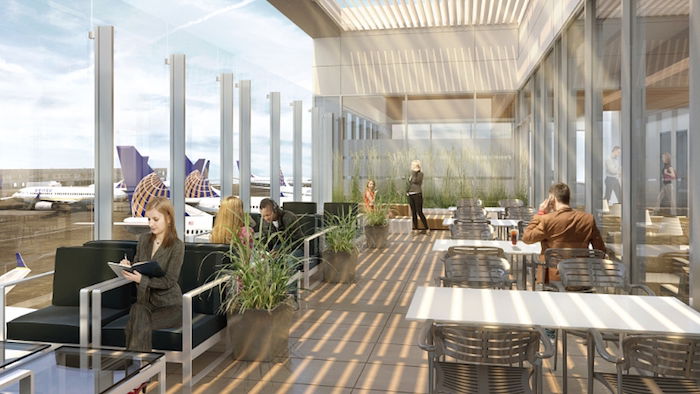 Here's how United describes the lounge in their press release:
Cue the velvet ropes and flashbulbs: today United Airlines unveiled its newest United Club, the jewel in the airline's $573 million project to refresh nearly all of its customer-facing spaces in Terminal 7 and Concourse 8 at Los Angeles International Airport (LAX)

At more than 20,000 square feet, the LAX United Club is one of the airline's largest and most stylish. The location features a gourmet kitchen and bar offering expanded food and beverage options, seating areas conducive to working and lounging and spectacular views of the airport, the Hollywood Hills and the Los Angles skyline. The design also takes advantage of the city's gorgeous year-round weather, with a spacious and scenic outdoor terrace where customers can relax with a cocktail or a meal alfresco.

"When you think of Los Angeles, you think of glamour and sophistication, and this new United Club certainly reflects that," said Julia Haywood, the airline's executive vice president and chief commercial officer. "LAX is a key piece of our global route network, and we're incredibly proud that it will house one of our finest United Clubs. Aesthetically, it's unlike any other, with panoramic views of the city and an outdoor terrace. These unique amenities – along with fresh food, wine menus, craft cocktails and, most importantly, exceptional service and hospitality for our customers – will elevate the entire experience to something that will truly impress and delight visitors."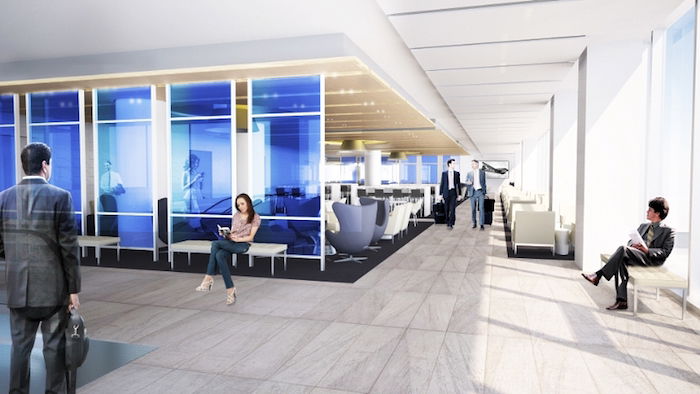 Matthew Klint visited the lounge yesterday, and has some great pictures of the new space.
The lounge looks beautiful, especially the outdoor terrace, which is more appropriate in SoCal than just about anywhere else.
This looks like it has the potential to be nicer than the Delta SkyClub, which has a good food selection, but is otherwise quite dark.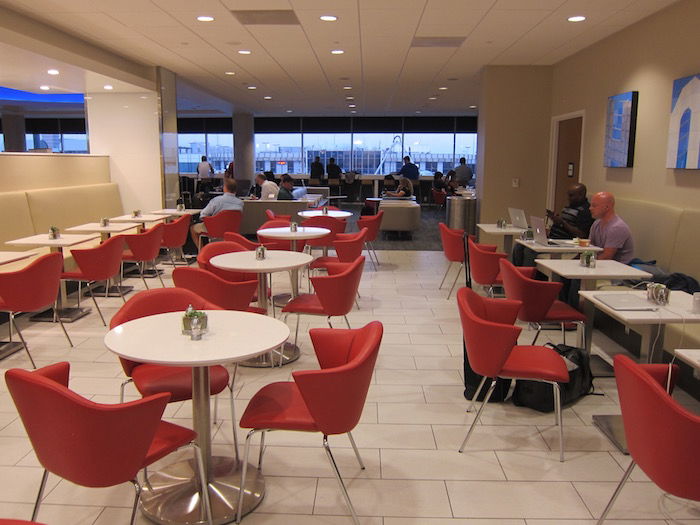 Delta SkyClub LAX
Meanwhile American is presently renovating the Admirals Club & Flagship Lounge and will be introducing a new concept altogether, so we'll see what those looks like once complete. However, it definitely won't have an outdoor terrace, given the real estate they have access to.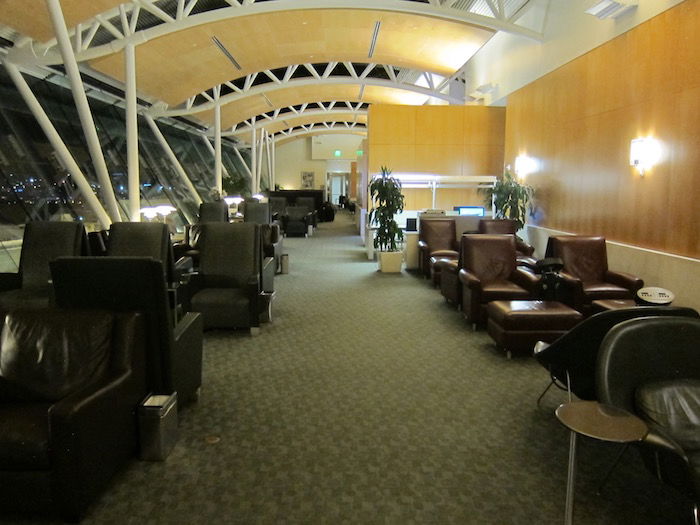 American Flagship Lounge LAX
Kudos to United on this new club!