China's aviation policies are bizarre to me. The country has a rule where only one Chinese airline can operate any individual longhaul route. Given the pace at which Chinese airlines are growing, this is causing many of them to scramble in order to launch routes before their competitors do.
For example, Hainan Airlines is based in Beijing, but earlier this year they launched flights between Los Angeles and Changsha. That's because Air China already operates a flight from Los Angeles to Beijing, so Hainan can't replicate it. So instead Hainan's U.S. destinations out of Beijing include cities like Boston, Las Vegas, San Jose, and Seattle, since Air China doesn't fly to those cities.
Well, Hainan Airlines has just requested a couple of new U.S. routes from the Department of Transportation, and they have a pretty hilarious strategy here.
Hainan Airlines wants to fly from Chengdu to New York & Los Angeles
Hainan has just filed with the Department of Transportation to request permission to add routes from Chengdu. Per a filing with the DOT:
Hainan Airlines Co., Ltd., an air carrier of the People's Republic of China, respectfully requests that the Department amend Hainan Airlines' foreign air carrier permit to enable it to engage in scheduled foreign air transportation of persons, property and mail between Chengdu, People's Republic of China and New York, New York (JFK) and between Chengdu and Los Angeles.

Hainan intends to operate scheduled flights to both US cities using Boeing 787 aircraft with a two class configuration. Hainan proposes to operate the Los Angeles route initially with two flights per week beginning in the first quarter of 2017, and the New York route initially with three flights per week beginning in the second quarter of 2017.
As you can see, Hainan wants to:
Fly from Chengdu to Los Angeles 2x weekly starting in the first quarter of 2017
Fly from Chengdu to New York 3x weekly starting in the second quarter of 2017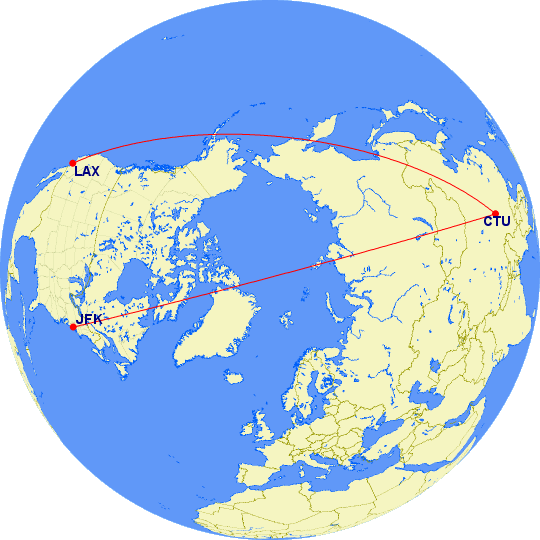 Why Hainan is requesting Chengdu flights
So, why is Hainan suddenly requesting rights to fly from Chengdu to Los Angeles and New York, even though Hainan doesn't have any other longhaul flights out of the airport? For a simple reason — because their competitor, Sichuan Airlines, has just started flying from Chengdu to Los Angeles.
However, Sichuan operates the flight via Hangzhou, since they don't have a plane that can operate the flight nonstop. Sichuan has even added an additional frequency via Jinan. However, Sichuan Airlines will soon be taking delivery of an A350, which they intended to use to operate the route nonstop.
But assuming this route for Hainan gets approved, Sichuan won't be allowed to fly it, since Hainan beat them to the punch, simply because they had the right plane at the right time. Sucks big time for Sichuan!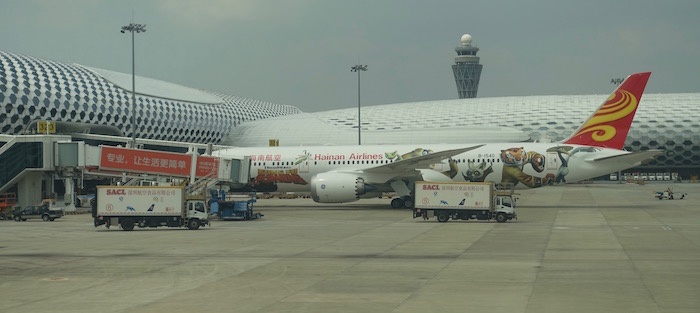 Hainan's 787 are making this route possible
Why I'm excited about Hainan's expansion
I flew Hainan Airlines earlier in the year from Los Angeles to Changsha and back, and had a fantastic experience. While I don't love their hard product, the service and food were fantastic. Hainan is ranked as China's only Skytrax 5-star airline, and in terms of the soft product they deserve it.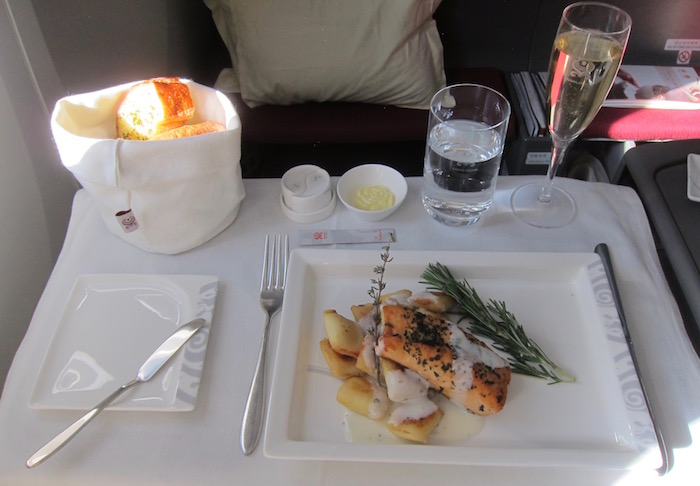 Hainan's business class meal service
But that's not the only reason I'm excited:

Hainan 787 business class bed
Bottom line
China's aviation policies seem a bit self destructive to me. Many of the airlines are government owned, and they're having to irrationally compete with one another. Rather than letting them compete directly on routes, they're making them all have inefficient route networks that don't maximize connection opportunities.
I realize this is perhaps intended to encourage service to secondary cities, and that's fine. But long term this just doesn't seem like a smart policy.
Regardless, well played, Hainan, well played. I imagine the leadership at Sichuan is not happy right now…