Over the past few months we've seen the major US airlines begin selling tickets for flights to Cuba, with several airlines having launched flights to Havana within the past week. It's no surprise that so many US carriers requested rights to operate routes to Cuba, given that it's the first time in decades that such flights are possible.
However, I also think we're going from one extreme to the other. While there's certainly interest among Americans in visiting Cuba, the actual demand isn't there, at least not to fill the thousands of seats per day that are now operating between the US and Cuba.
While there was a lot of enthusiasm at first, over the last few weeks we've heard a lot of airline executives say that they're in Cuba for the long run, and they don't plan on making money flying there in the foreseeable future.
In fairness, I suspect the performance on these routes will vary significantly. For example, American may do reasonably well on flights from Miami to Havana, given that the flight covers a distance of just a couple of hundred miles, and they're connecting big populations. On the other end of the spectrum, I can't imagine how much money Alaska will lose on their daily Los Angeles to Havana flight.
American already announced capacity cuts to Cuba
A couple of weeks ago I wrote about how American is already cutting capacity to Cuba. As I explained, as of February 16, 2017, American is downgrading their nonstop flights from Miami to Cienfuegos and Camagüey from mainline planes to American Eagle planes, operated by Republic Airways. Specifically, the flights will go from being operated by A319 aircraft, to being operated by Embraer 175 aircraft. That means these markets are going from 128 seats per day to 76 seats per day, which represents a ~40% reduction in capacity.
But that's not the only capacity reduction we'll see…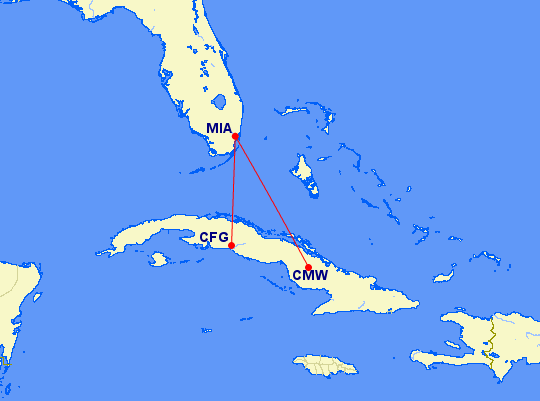 American is canceling three flights to Cuba
Also as of February 16, 2017, American will be cutting three frequencies to Cuba. Specifically, American will be reducing their frequencies from twice daily to once daily on flights to Holguín, Santa Clara, and Varadero.
Not only that, but the existing daily flight will be downgraded as well, from a 737-800 to an A319. This represents a reduction in capacity from 160 seats to 128 seats, meaning the overall capacity in the markets is being reduced by 60%.
None of this comes as a surprise, in my opinion, and I have to wonder what airlines were thinking when they planned these flights.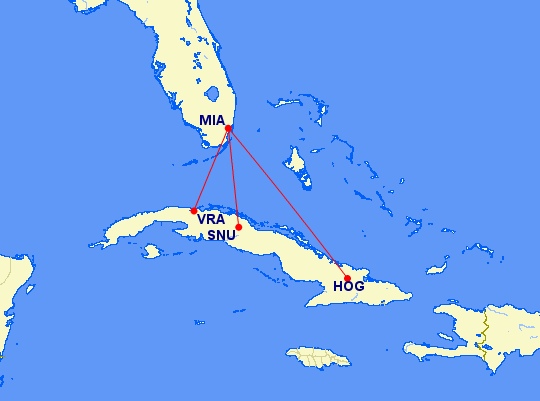 Havana capacity cuts will be more complicated
There was a lengthy application process for airlines to get permission to fly to Cuba. The routes to Cuban airports other than Havana were uncontested, meaning that airlines can adjust capacity and cancel routes at will.
Havana is more complicated, as the rights to operate flights there required a review process by the DOT. Airlines requested more routes to Havana than were available, meaning that with the application process airlines had to make certain promises (how often they'll fly, when they'll start service, how much capacity they'll offer, etc.).
Airlines can't simply cancel flights to Havana. If they do, the DOT can take the rights away from an airline and award them to another airline. In practice many airlines probably should cancel routes (or at least frequencies) in spite of that, but chances are they won't, given the level of pride some airlines have. They'd rather operate a route at a loss than give another airline the right to operate it (probably also at a loss).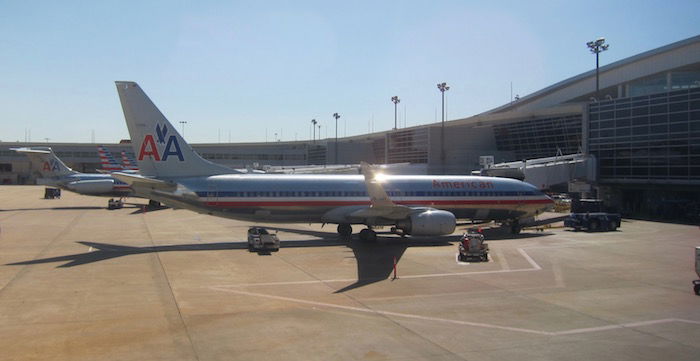 Bottom line
Expect these capacity cuts to continue. 'Nuff said.