EXTRA PERKS AVAILABLE
Enjoy breakfast, upgrades, & more
Want to take advantage of Four Seasons Preferred Partner benefits, including a space available room upgrade, complimentary breakfast, a hotel credit, and more? Contact Ford ([email protected]) for more details. He may even be able to help if you already have a stay booked.
As many of you know, I'm pretty loyal to Hyatt and Starwood. Generally when I'm headed to a city I check whether either brand has a hotel in the city, and if there are multiple options, I compare them and choose the one that seems best regarded. Then sometimes I'll look what else is out there, but a vast majority of the time I stick with Hyatt and Starwood.
Well, I'm headed to Jakarta soon, and my mind was made on staying at Keraton At The Plaza, which is a Starwood Luxury Collection property. The hotel looks really nice and I've heard great things, and the hotel is pretty reasonably priced, at ~$183. Seems like a great option, eh?

However my decision making has been shaken up a bit by reader Travis, who left the following comment on a recent post:
On a semi-related note, I just returned from Jakarta this week and took advantage of the "One Night on Us" promotion for a Premier Suite at the new Four Seasons

It was a great deal considering the complimentary treats with Premier Suites and a very enjoyable stay overall.
I appreciate the tips you guys provide, so I had to look this up. Well, as it turns out the new Four Seasons is cheaper than Keraton at the Plaza when factoring in the second night free.

Furthermore, that books straight into a suite, and comes with complimentary evening cocktails and snacks.
But that's not all. If you book through Four Seasons Preferred Partner (Ford has access to those benefits), you'd receive complimentary breakfast (either via room service or in the restaurant), a $100 food & beverage credit, plus a further room upgrade subject to availability.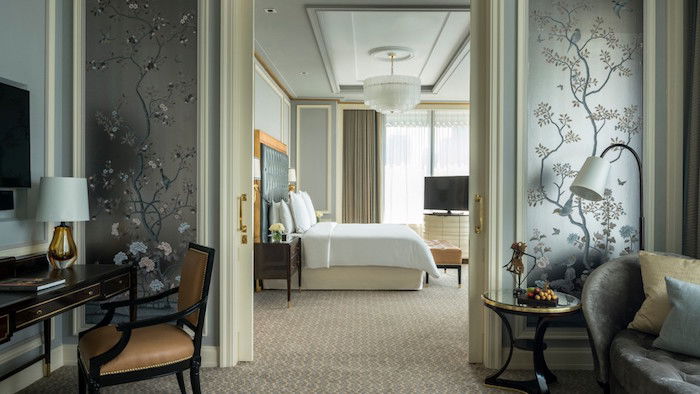 As a points addict, this is a situation where I'm rather conflicted. On one hand I'm all about miles & points, but I'm also all about maximizing value. Do I go with a points hotel that looks really nice, or do I go with a hotel that's about the same price, probably nicer, and comes with a lot more perks?
As we've written about in the past, sometimes these programs (Virtuoso, Fine Hotels & Resorts, Four Seasons Preferred Partner, etc.), let you be treated like a loyal guest even when you're not, which sometimes makes me wonder why I bother with elite status.
What's one to do in this situation?