In April it was first announced that Alaska would be taking over Virgin America in a ~$2.6 billion deal.
Unfortunately there have been rolling delays in the closing of the deal. Initially the deadline for the merger to close was October 17, 2016. However, it looks like the Department of Justice isn't approving the deal without some concessions, which are causing big delays.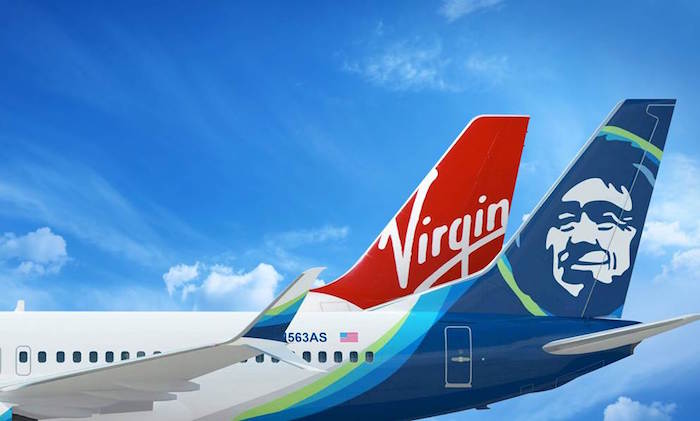 Rumor had it that the DOJ was asking Alaska to cut codesharing ties with either American and/or Delta, to ensure that sufficient competition remains. On top of that, the DOJ is allegedly also asking the new airline to give up several gates in both Los Angeles and San Francisco. Combined, these changes could cost Alaska hundreds of millions of dollars in revenue per year, so you have to wonder how they're feeling about the deal now.
A couple of weeks ago Bloomberg published that Alaska and the DOJ had apparently reached an agreement, and that the deal should close by the end of November.
Well, it's now December, and there's still no sign of the deal closing.
TravelSkills reports that apparently negotiations between the Department of Justice and Alaska aren't complete, and that the Department of Justice will make a decision by the end of the year. So that means it could be another month until the DOJ makes a ruling, and then we could still see Alaska try to contest it. In other words, it's looking like Alaska won't take over Virgin America until 2017.
At some point you have to wonder if Alaska might consider bailing on this deal. Arguably they're already way overpaying for Virgin America, and that doesn't even account for the potentially major concessions they'll have to make, which could cost them hundreds of millions of dollars a year in revenue.
The fact that this deal still hasn't closed and is continuing to be delayed suggests to me that Alaska and the DOJ can't come to an agreement on the terms. You almost have to wonder if somehow they'll string this along until the new administration, in hopes of them not requiring as many concessions. That's entirely speculation on my part, and I'm not even sure what that would look like in practice.
However, something doesn't seem right here. At a minimum, I don't think this deal is a sure bet anymore.
What do you make of this situation — will Alaska's takeover of Virgin America happen, or do you think it will fall through?