This has been a fun week and a half of travel for me. I visited Uzbekistan, Tajikistan, and the UAE, before flying back to the US in Saudia first class. The return journey took over 30 hours, so suffice to say I'm exhausted and am ready to hibernate.
On the miles & points front, this week we saw some great shopping portal bonuses, opportunities to earn lots of points for adding authorized users to credit cards, airberlin file for bankruptcy, hints of Singapore's first route for their new A380 Suites Class, and much more.
With that out of the way, here's a recap of this week on the blog:
Featured Stories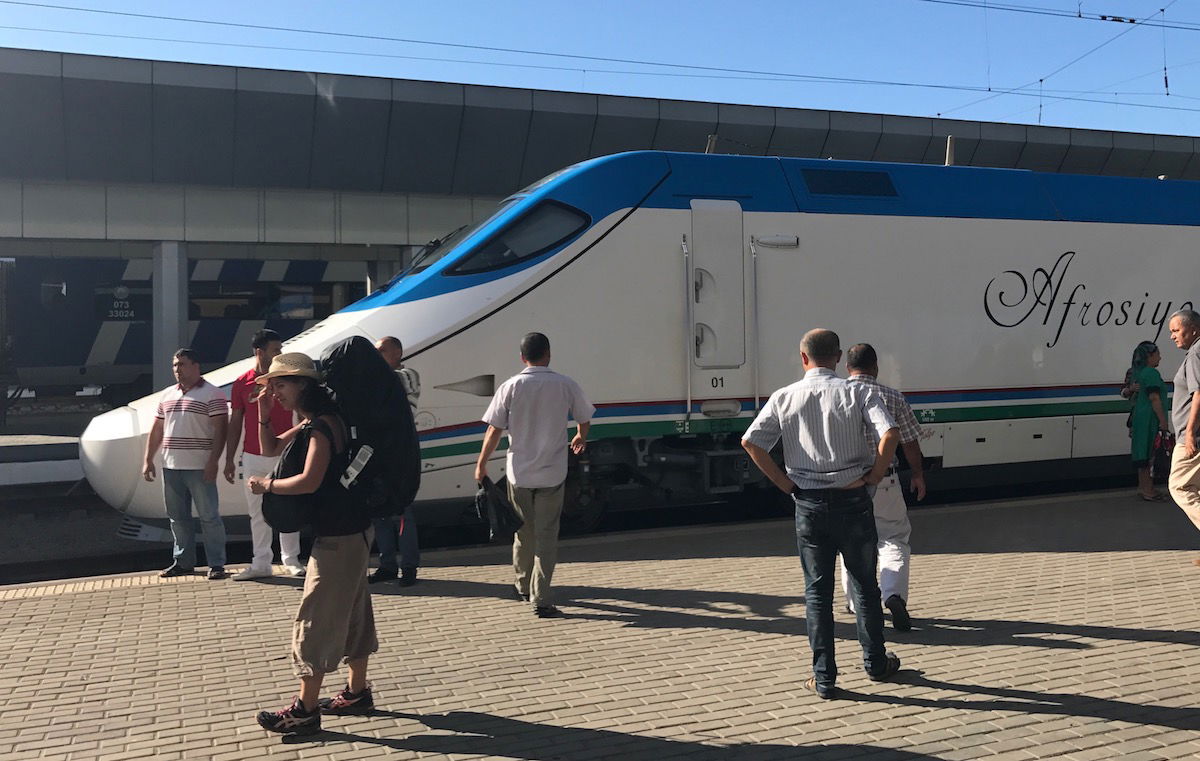 This won't come as a surprise, but I'm a skeptic. When anyone approaches me who I don't know, the first thing I think about is what their motive is. In general I think if something sounds too good to be true, it probably is.
I know there are good people out there, so it's a shame I feel that way, but when you're a tourist, the reality is that a vast majority of people who approach you have some ulterior motive — to ask for money, to scam you, or something else.
Yesterday we took a day trip from Tashkent to Samarkand, and on our return train ride we were seated across from two guys who lived in Tashkent. They started interacting with us right away — one guy was trying to communicate with us, while the other guy was giggling uncontrollably.
---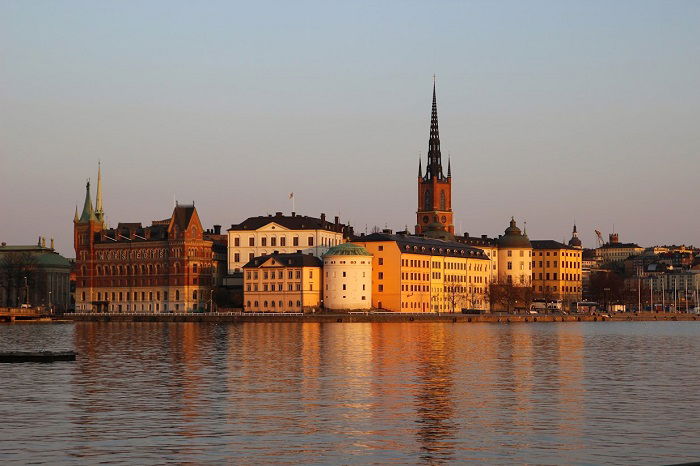 Last week we had a bit of a situation with some United awards. That's not unusual in and of itself (each day is an adventure around here), but the way it was handled made it more confusing than it needed to be, so I wanted to share some of the details as a cautionary tale.
Without giving too many details, we were helping with a family trip between Europe and the US. Three passengers were flying out together, but were returning to two different cities, so we had to issue three "sets" of tickets. That's always a little more complicated.
---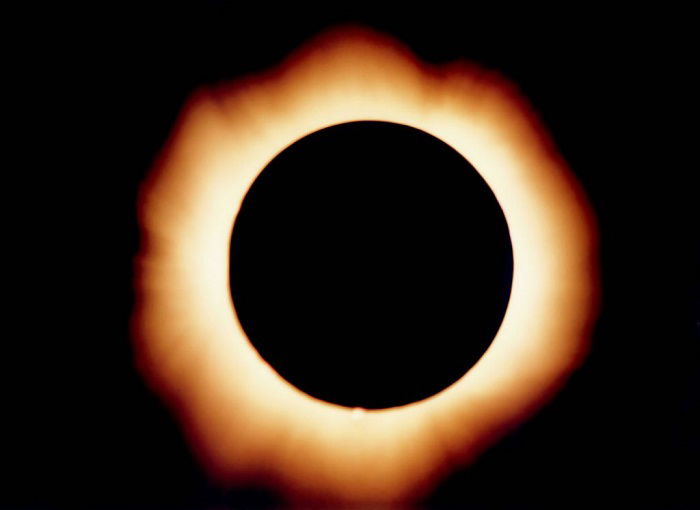 By now you've probably heard that there's going to be a solar eclipse next Monday. It's kind of a big deal. But while all of the continental US will have a partial solar eclipse, only those within a 70-mile band stretching from Oregon to South Carolina will get the real deal. We're talking day turning into night, fiery coronas, cats cuddling with dogs in fear that the end of the world is upon us.
Seriously, I think it's going to be pretty cool. But only if you're within the band of totality! Trust me, I've watched a partial solar eclipse back in high school and it was kind of boring, even for a nerd like me.
So you might be thinking, that's great and all but it's too late. I should have planned this trip six months ago. My neighbor just told me how he heard that the hotels are booked solid, the rental cars are sold out, and the flights are crazy expensive. I live in New York, Los Angeles, Dallas, Phoenix, or [insert your city here] and it's just too far to drive.
Well, I'm here to tell you that it's not too late. You can still do this. In fact, there are some amazingly good options available and I'm going to tell you how to do it.
---

TIPS: Earning Miles & Promos
How To Reduce The Buyout Cost Of United Basic Economy
Last Chance: Citi Premier 50K welcome Bonus
5 Reasons I Love The Ink Business Cash Card
Great Deal: Earn 20K Points For Adding Amex Platinum Card Authorized Users
Today Only: Earn 7-11 American Miles Per Dollar Spent With Apple
Here's Why I'm Buying Choice Points At A 30% Discount
Earn Up To 3,000 Bonus Miles With AAdvantage Dining Promo
$20 Off $100 At Walmart Grocery With Amex Offers
Great Deal: $20 Starbucks Gift Card For $10
Today Only: Earn 6-11 Miles Per Dollar Spent With Apple
Earn 1,000 Marriott Rewards Points For Using Visa Checkout
10K Bonus Hilton Points For Adding Amex Authorized User
Amex Blue Cash Preferred Card With First Year's Annual Fee Waived
Save $20 On A $50+ Whole Foods Purchase With Hyatt's Credit Card
Renewing The Amex Business Or Personal Platinum Card (Or Both)?
Last Chance: Request JetBlue Mosaic Status Match Or Challenge
TRICKS: Redeeming Miles
Are Saudia First Class Awards Still Bookable With Korean Air SkyPass Miles?
How To Use American Airlines Miles
How To Transfer Ultimate Rewards Points To United
Always Always ALWAYS Check Your Award Tickets!
The Trick To Using Club Carlson "Free Fridays" Rewards
Save 30% On Select Singapore KrisFlyer Award Tickets
10 Great City Hotels Where You Can Redeem Your IHG Annual Free Night Certificate
TRAVEL With Ben (Lucky)
Is Flying A Dry Airline Really That Bad?
Lounges Access & Polygamy — This Is Complicated
Visiting Dubai? Have Coffee At Emirates Headquarters
The Single Biggest Reason I Avoid Spirit And Other Low Cost Carriers
First Impressions Of Tajikistan: Four Fights In 10 Minutes?!?
You Can't Use Local Currency To Pay For Hotels In Uzbekistan?!
Should We Have Gone Home With A Persistent Uzbeki Man?
REVIEWS & Trip Reports
Review: Spirit Airlines Big Front Seat A319 Los Angeles To Seattle
Review: Spirit Airlines Booking & Check-In Process
Somon Air 737 Business Class In 10 Pictures
My Presidential Suite Upgrade At The Hyatt Olive 8
Move Over, Lufthansa First Class Terminal — Uzbekistan Is Giving You A Run For Your Money
How Much Compensation Does Frontier Give For A 5 Hour Delay?
Review: Delta SkyClub Seattle Airport
Review: The Davenport Grand Hotel Spokane
Review: United First Class 737 Houston To Los Angeles
Review: United Club Houston Airport
NEWS & Updates
American Officially Makes Their Auckland Flight Seasonal
Ridiculous: Southwest Shames Passenger For Not Being Large Enough To Book A Second Seat
Etihad Is Closing The Six Senses Spa London Heathrow
Changes Are Being Made At SFO Following Last Month's Close Call
Hah: Qatar Airways Is Trying To Poach Airberlin Pilots
Airberlin Is Getting Out Of Paying Compensation For Delayed Flights
Sun Country Will Transform Into An Ultra Low Cost Carrier
NY & NJ Port Authority Introduces "Safety Hero: The Game"
Airberlin Retroactively Makes Refundable Tickets Non-Refundable
Swiss Hotel Asks Jewish Guests To Shower Before Using Pool
It's Not Too Late To Plan A Trip To See The Eclipse!!!
More On The Delta One Suite A350 Surcharge
Cathay Pacific Announces Huge Loss For First Half Of 2017
American Announces New Flights To Budapest, Prague, And Venice
Greedy: Delta To Add A Surcharge For Their New A350 Business Class
Ouch: Airberlin Files For Insolvency
Singapore's New A380 Suites Class: What Will The First Route Be?
Qatar Airways Still Wants To Invest In A US Airline
American's Terrible New 737 MAX Is Now On Sale
Jet Airways Is Considering Eliminating First Class
Airberlin Is Doubling Their Regional Business Class Seat Count
---
I hope everyone has a great rest of the weekend!