---
This is going to be a short review, as this was a flight without a meal service and we napped most of the way, but I figured I'd share my general thoughts on United's domestic first class product.
Our flight was scheduled to board at 7:37PM, so we headed to our gate at around 7:20PM. I think United has the worst boarding process of the "big three" US carriers. They use a Southwest-style boarding system, minus an actual reason to do so, given that people have assigned seats. So at United you often have a hundred people lined up to board before boarding is even close to starting.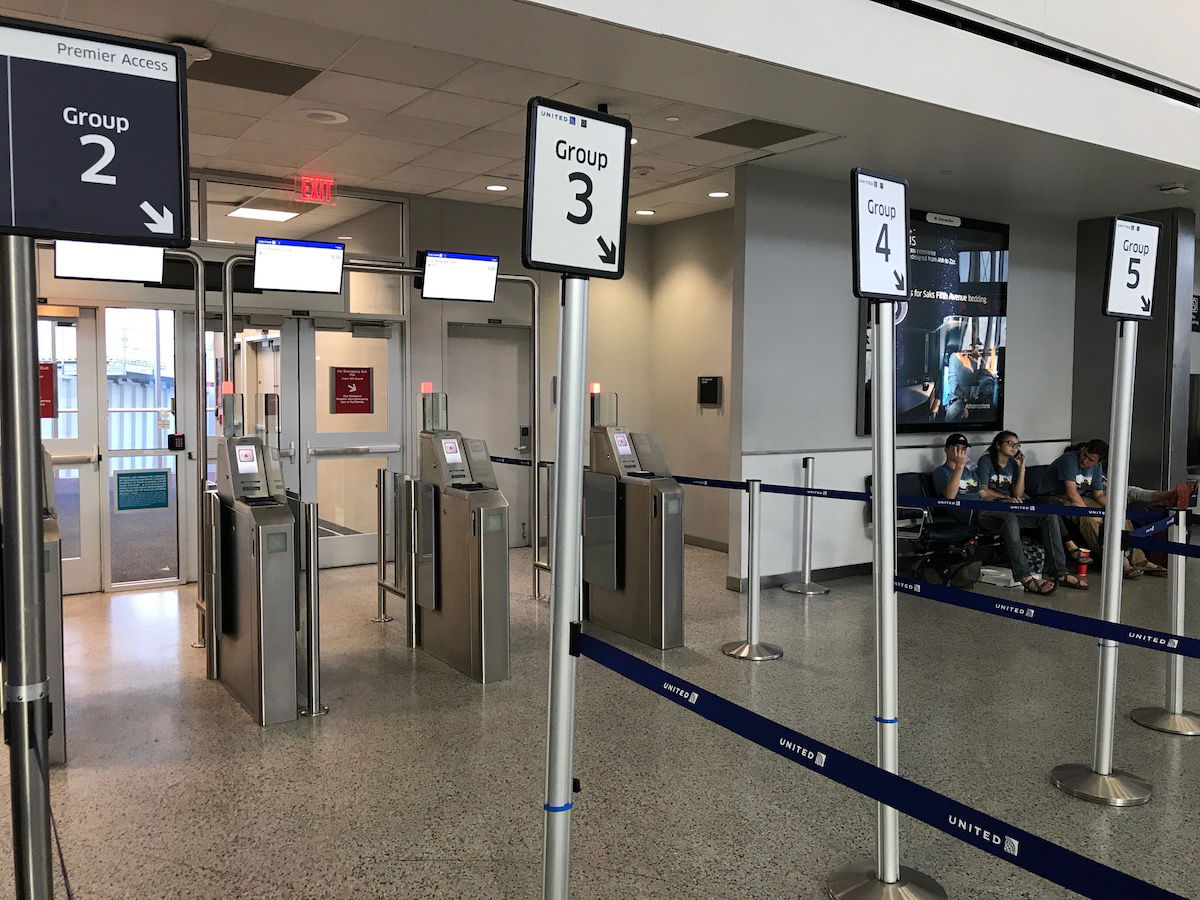 United self-boarding gate Houston Airport
One unique thing about our gate was that it had self boarding capabilities, like you'll see at many airports in Europe. So you can scan your boarding pass and then the doors opens and you're let onboard. It's cool to see this technology being introduced in the US.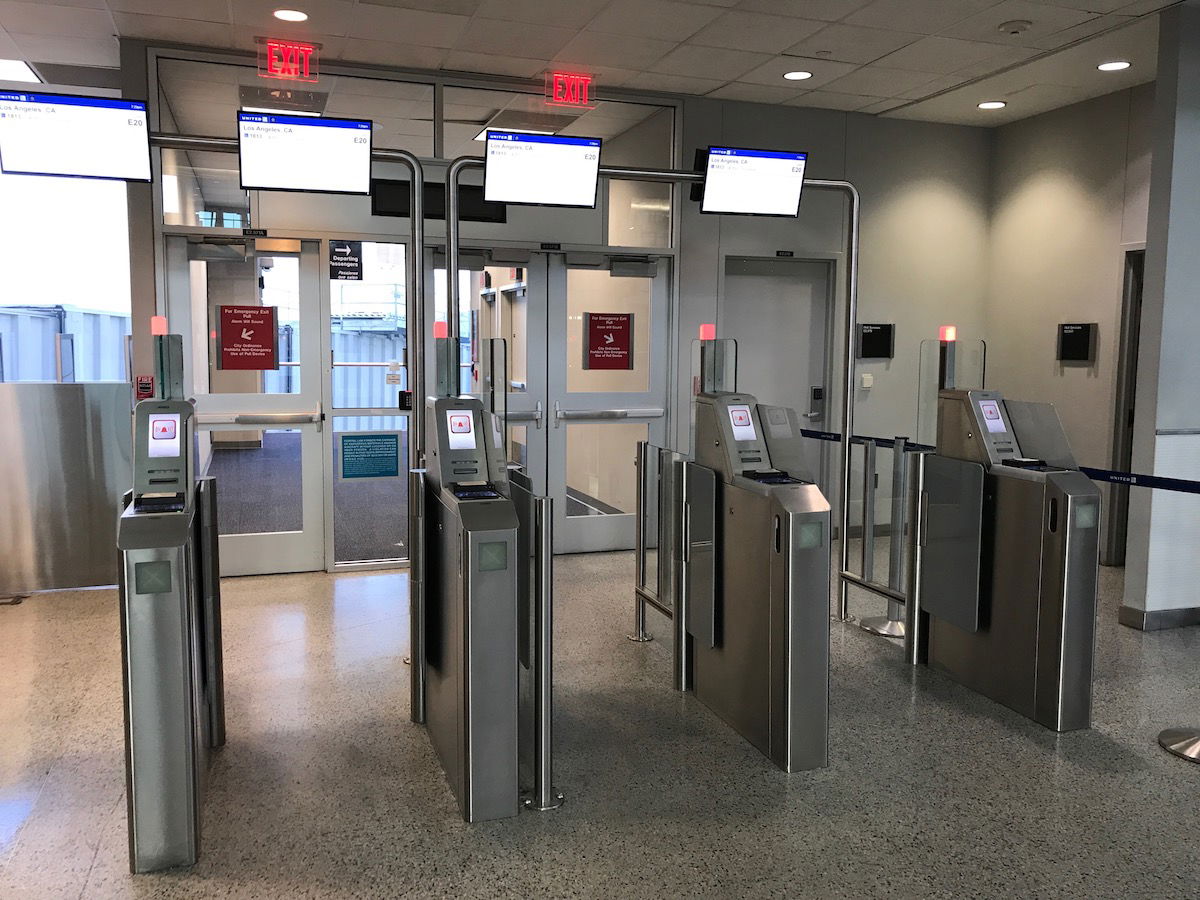 United self-boarding gate Houston Airport
United 1813
Houston (IAH) – Los Angeles (LAX)
Monday, July 17
Depart: 8:17PM
Arrive: 10:00PM
Duration: 3hr43min
Aircraft: Boeing 737-900
Seat: 4A (First Class)
Our flight was operated by a 737-900 with 20 first class seats, spread across five rows in a 2-2 configuration.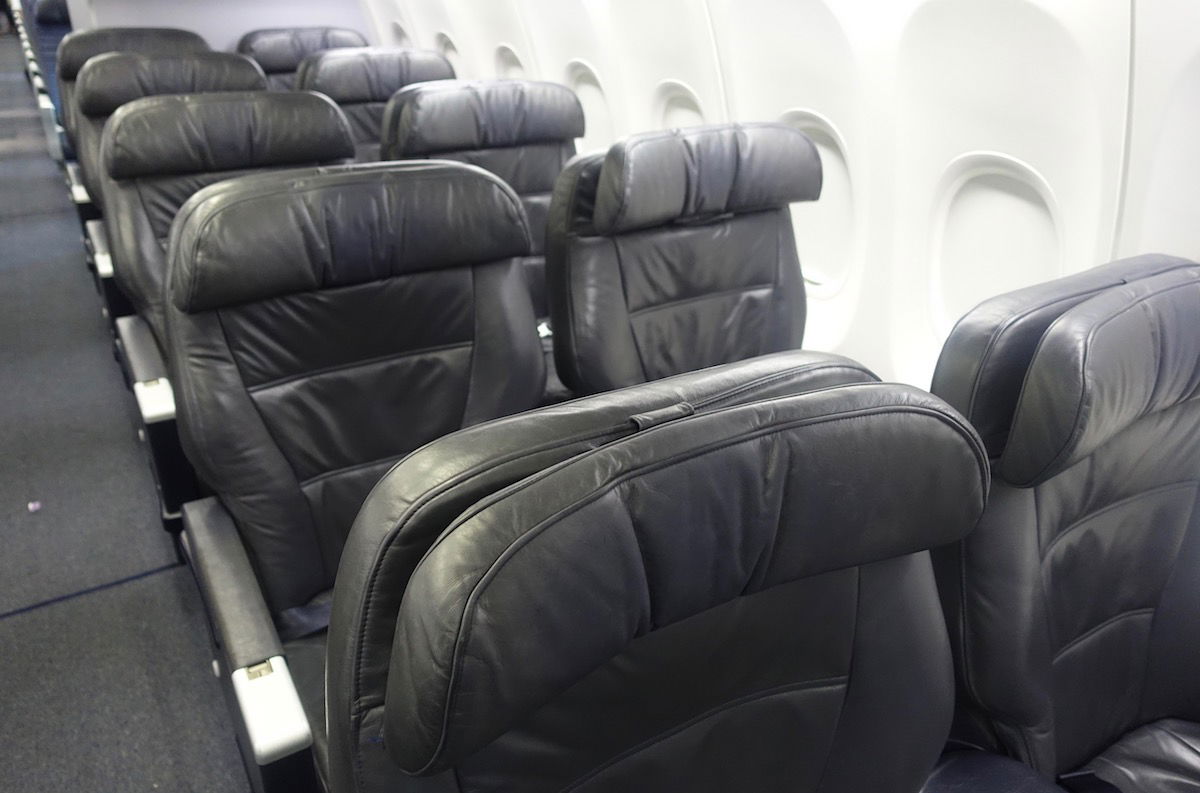 United 737 first class cabin
Maybe it's just me, but I find United's 737 interiors to be so drab. The interiors just look so outdated and worn, even though this was a fairly new plane. This was also one of the 737s without personal televisions, so instead there was just streaming entertainment.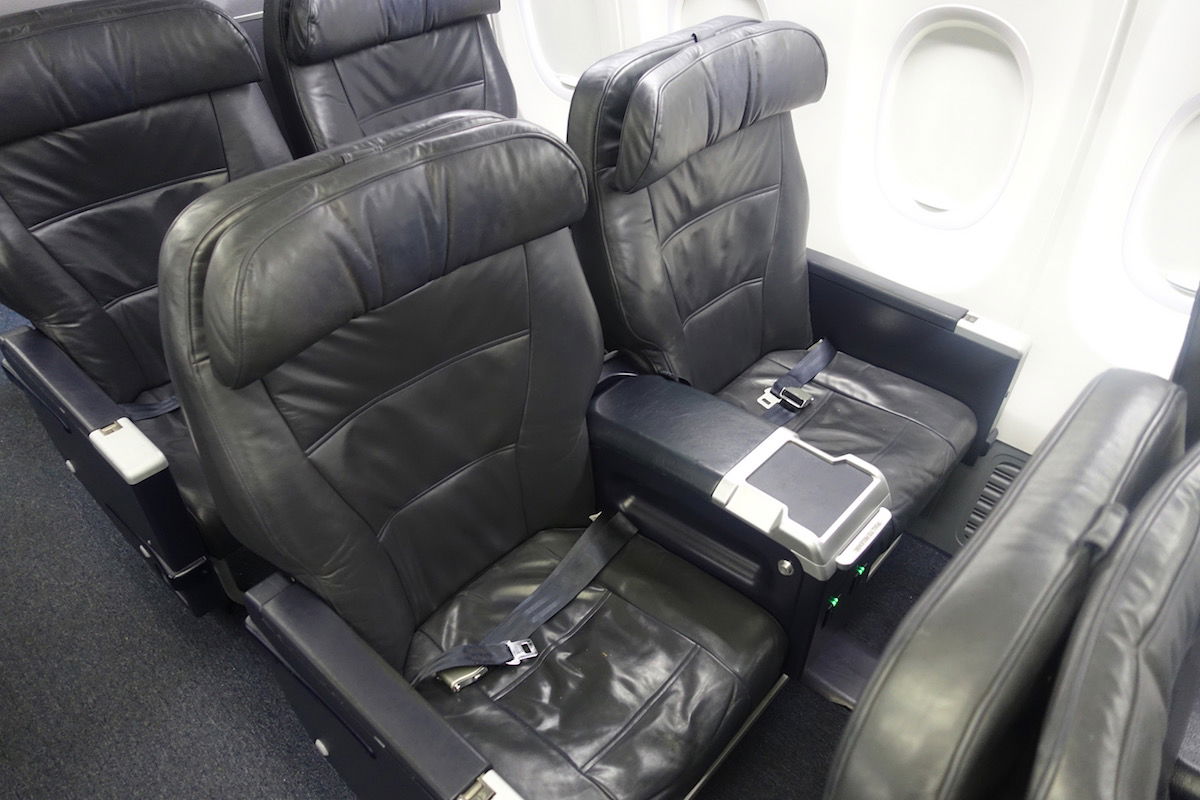 United 737 first class seats
Legroom in United first class is decent enough (many of American's 737s have better legroom, though), and I find the seat padding to be good.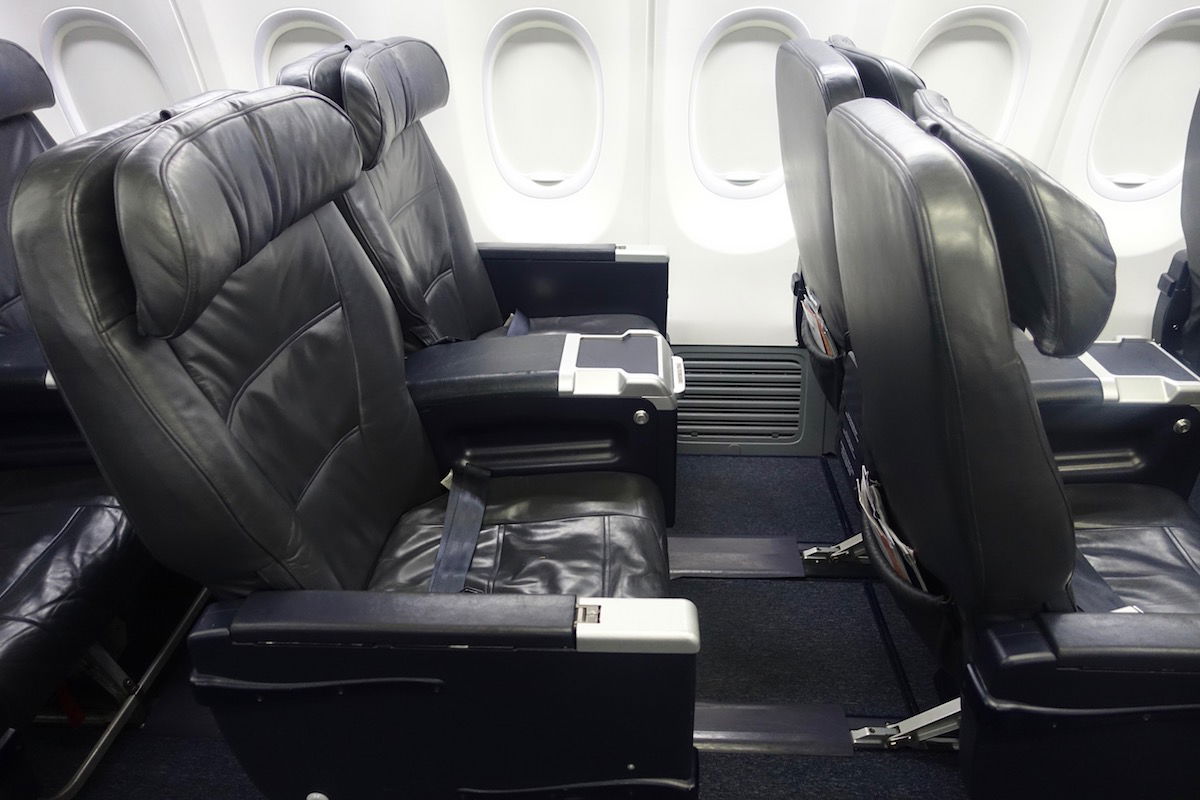 United 737 first class seats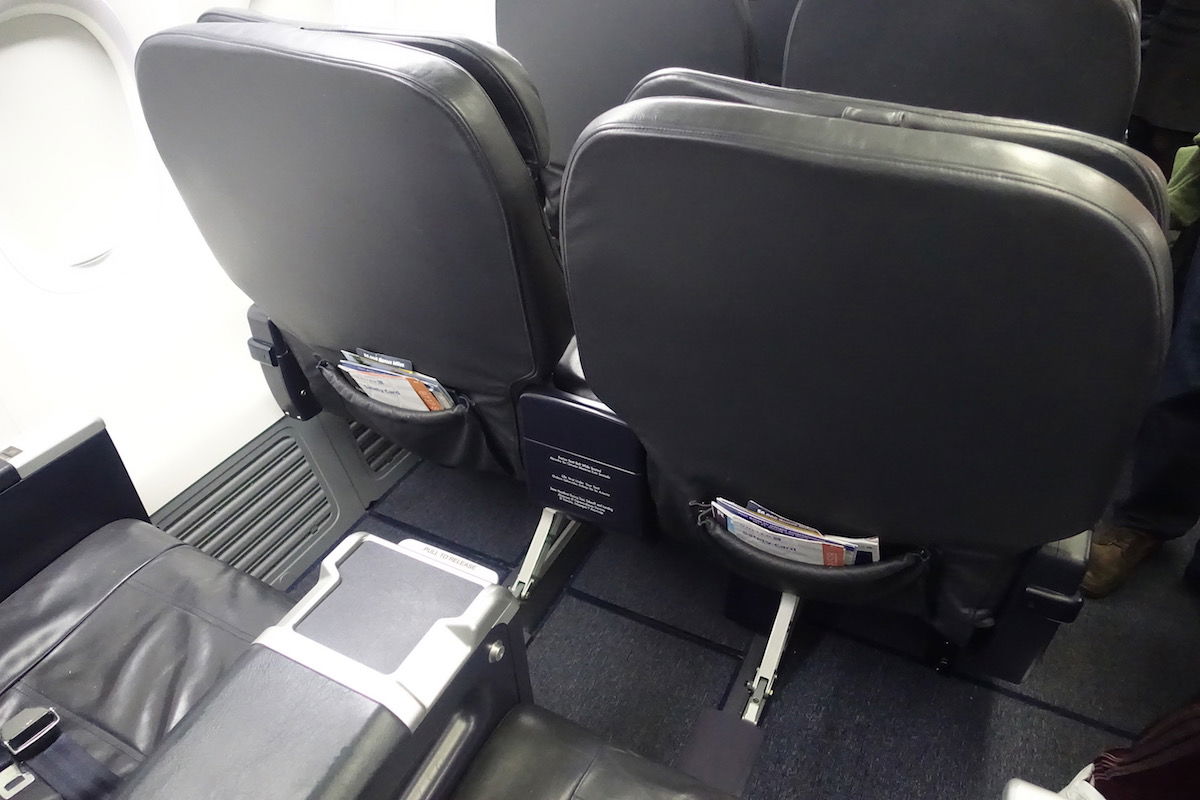 United 737 first class seats
Fortunately there are power ports underneath the center console. On one hand it's unfortunate that this plane didn't have DIRECTV, though at the same time I'm not a huge fan of live television anyway, especially on a plane.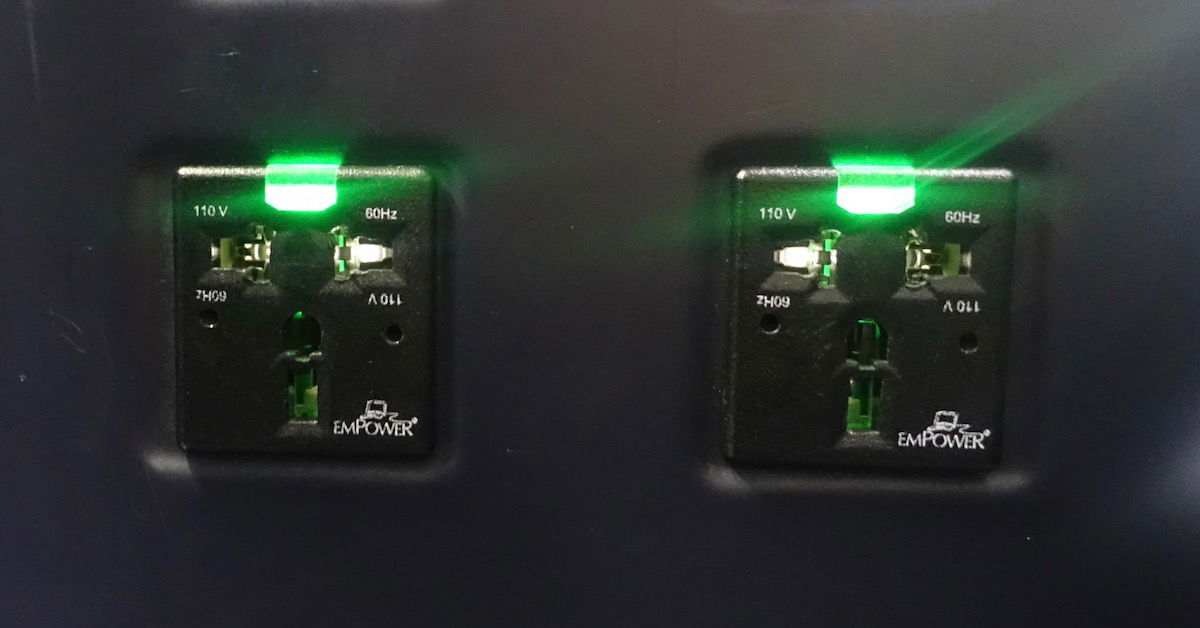 United first class power ports
One thing United consistently does well is that their crews offer pre-departure beverages of choice. We just had water, served in blue plastic cups.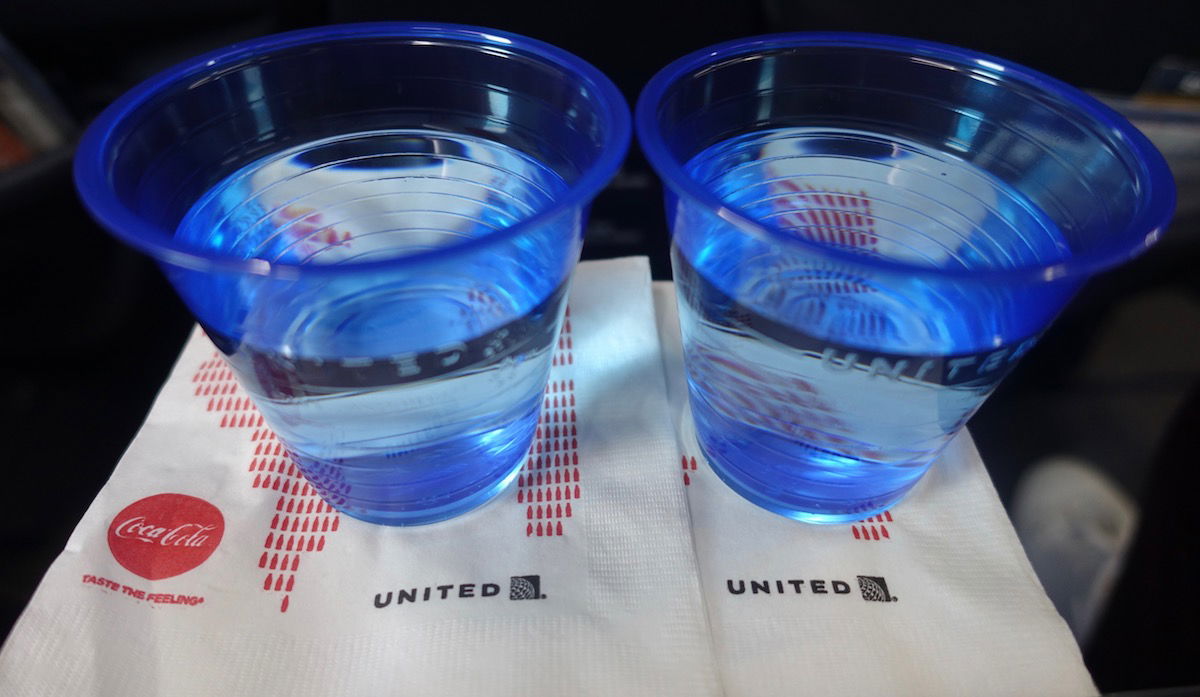 United first class pre-departure beverages
Boarding was finished by 8:10PM, at which point the captain made an announcement. "Folks, I have some good news and I have some bad news. The good news is that everyone is on board and our flight time is only 2hr51min. The bad news is that we have a mechanical problem we're working on, which we're still trying to diagnose. This could take a few minutes, or it could take, well, longer. I promise to provide you an update within 15 minutes."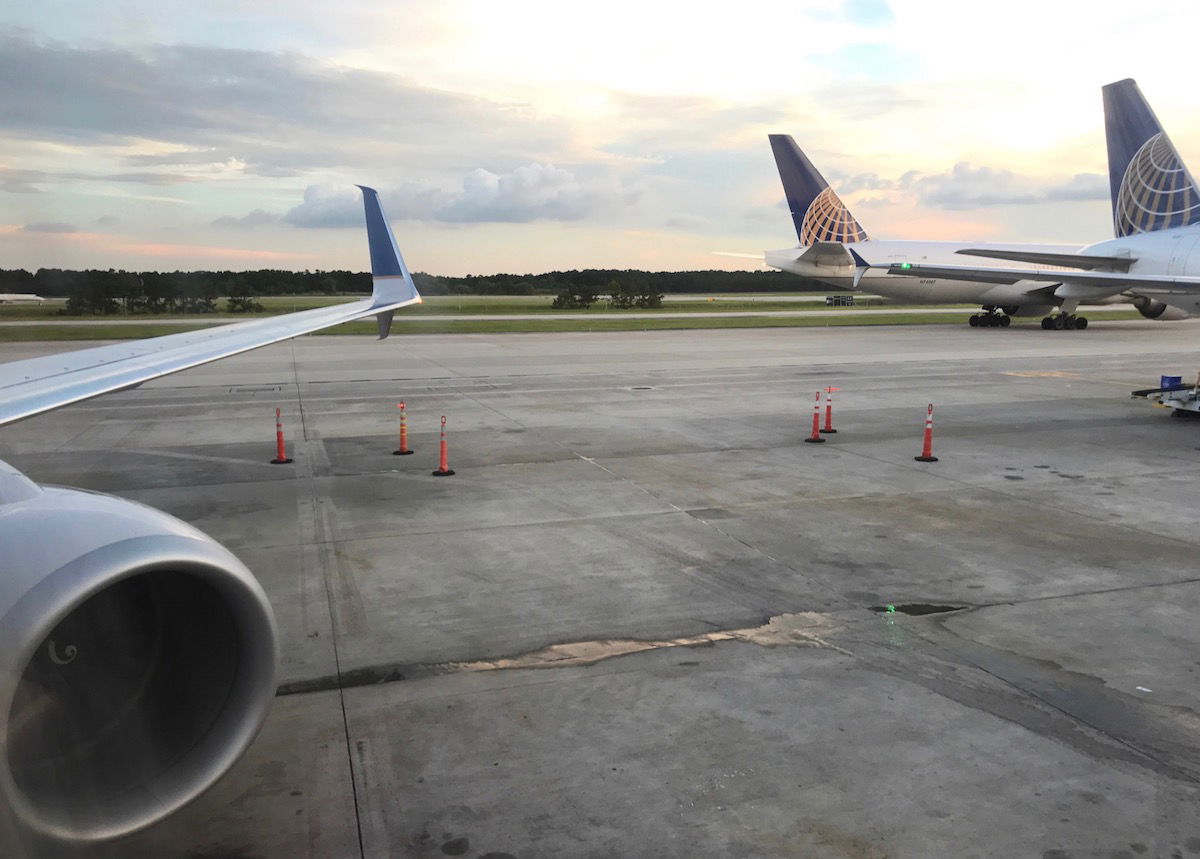 At the gate in Houston
Fortunately the delay didn't end up being too long. We had another 40 minutes at the gate, and by 8:55PM the door closed. We were airborne by 9:15PM from runway 15R, and had a smooth climb out.
About 30 minutes into the flight the crew came around with a snack basket. We were pretty hungry at this point since our last meal was the snack we had at around 4PM on our flight, and we didn't have dinner. So we tried to grab a few things from the snack basket, though were told we were limited to two per person, until everyone has a chance. Fair enough.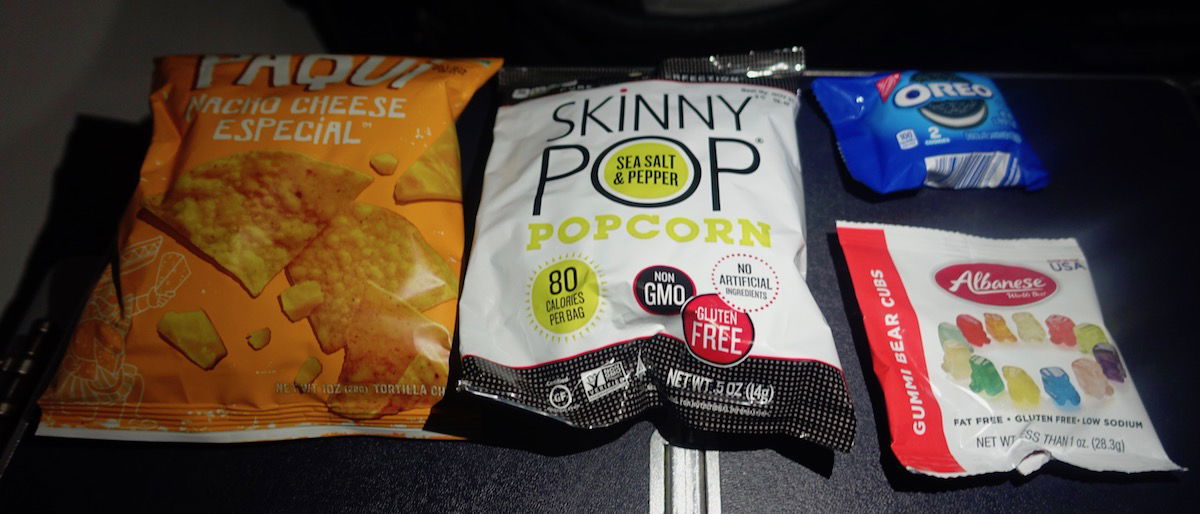 United first class snack service
United has an 8PM cutoff for dinner in first class on many domestic flights (as several US airlines do), which personally I find ridiculous. 8PM is a normal time to eat, and that's not even taking into account that it takes time to get to the airport. In other words, if you live in a city and your flight departs shortly after 8PM, you'd potentially have to leave home at around 5PM or so. Are you supposed to have dinner at 4PM?
American, Delta, and United are all guilty of this. Meanwhile JetBlue serves dinner even on late night Mint flights. Go JetBlue!
We ended up napping for the entire flight, and before we knew it we were on our descent into Los Angeles.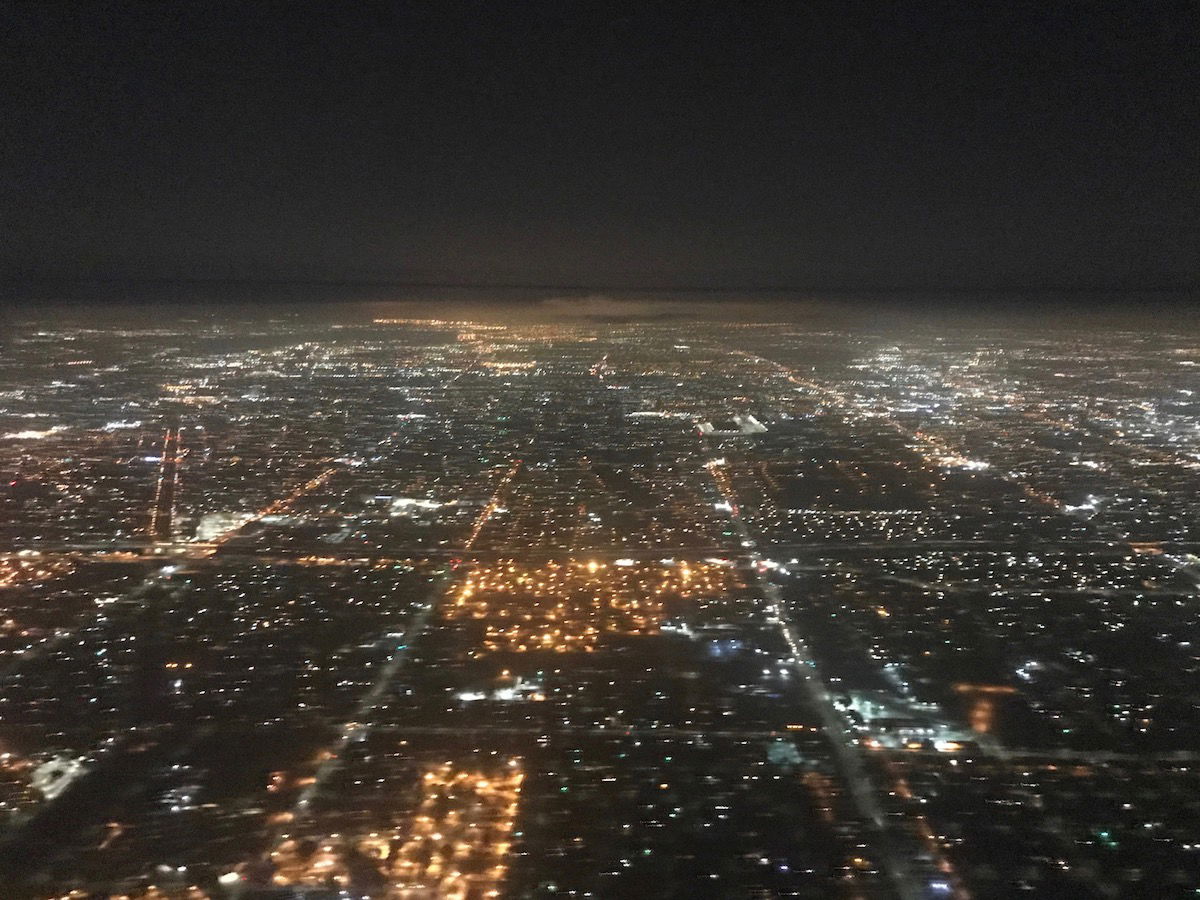 Approach into LAX
The only other interesting thing to note is that some passengers were connecting to Sydney, and shortly before landing the flight attendant must have made a minute-long announcement asking passengers to remain seated so those passengers could make their connection. She made that announcement again right after we touched down. Then again shortly before we pulled up to the gate. Then again when the seatbelt sign was turned off.
Sure enough people stayed seated (her persistence paid off), at which point she made an announcement saying "ladies and gentlemen, I just want you to know that you did a really great thing tonight. You helped others. Thank you." Then as each passenger deplaned she'd say "you did a really great thing tonight, thank you."
This isn't a criticism (or a compliment, necessarily). I can appreciate where she was coming from. I've just never seen someone so, um, passionate about making sure people made their connections. Personally I think the bigger issue here is that people booked a 35 minute domestic to international connection at LAX, which doesn't seem wise to me, even if it's the minimum connection time.
United first class bottom line
Personally I'm not a huge fan of United's 737 interiors. I think they're outdated, and I'm surprised they continue to take delivery of planes that look like this. It's also disappointing that they don't have any sort of food beyond a snack basket on a flight that departs shortly after 8PM. On the plus side, the flight attendants were generally friendly, and I appreciate that United offers pre-departure beverages of choice, unlike American (where you're often lucky to get a pre-departure beverage at all).
Thanks for following along for this trip report, and stay tuned, as there's lots more to come!