American has just announced three exciting new seasonal routes for 2018. In the summer of 2018, American will be adding flights to Budapest and Prague, as well as an additional frequency to Venice.
The services will operate between May 4 and October 27, 2018, which is at least a pretty broad definition of summer, as the routes will operate for nearly six months. You can expect these new flights to be bookable as of August 21, 2017.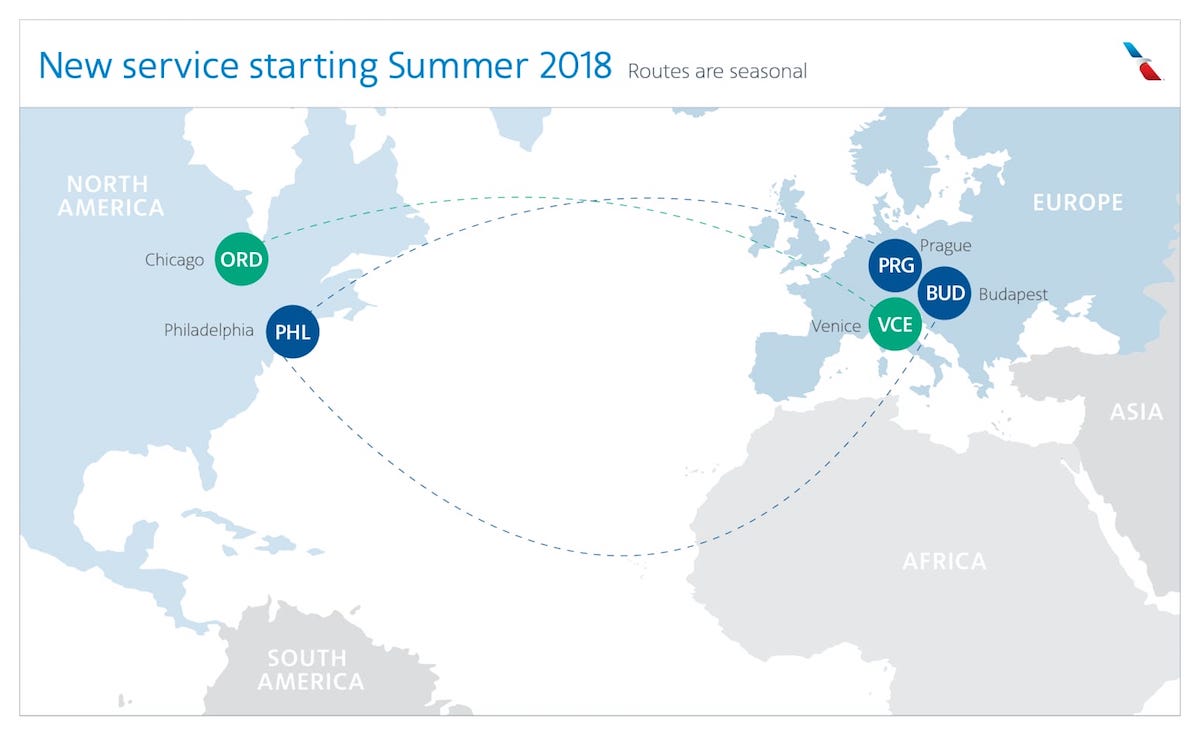 Here are the details of these new routes:
Philadelphia to Budapest
American will operate a daily Boeing 767-300 on this route with the following schedule:
Philadelphia to Budapest departing 6:25PM arriving 9:35AM (+1 day)
Budapest to Philadelphia departing 11:35AM arriving 4:00PM
Budapest is finally getting some transatlantic love. Their national airline went bankrupt many years ago, and until 2011 American operated a flight between New York and Budapest. However, since then there has been no nonstop flight between the US and Budapest.
Now they'll get a new seasonal flight from American. On top of that, LOT Polish will be launching flights from Budapest to both Chicago and New York as of May 2018.
It's also interesting to see American cross fleeting here. Philadelphia used to be a US Airways hub, so most transatlantic flights were operated by Airbus A330s. Now American is stationing some 767s at the airport, presumably because the smaller plane is a better fit for the seasonal route.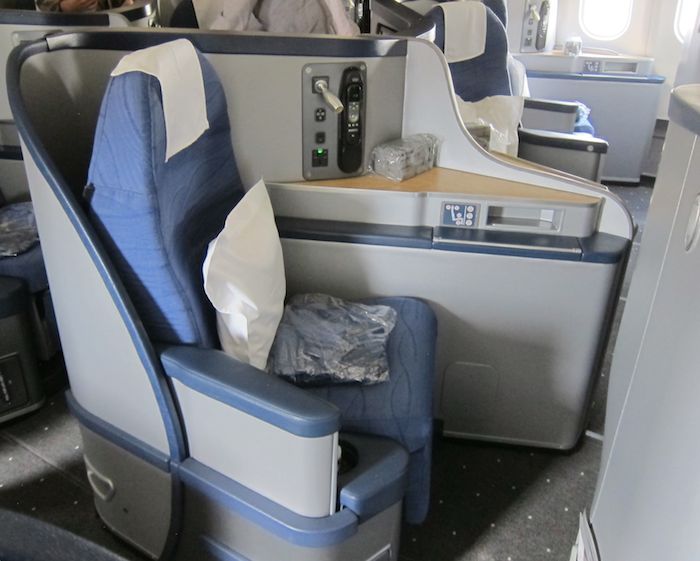 American's A330 business class
Philadelphia to Prague
American will operate a daily Boeing 767-300 on this route with the following schedule:
Philadelphia to Prague departing 6:30PM arriving 9:05AM (+1 day)
Prague to Philadelphia departing 11:30AM arriving 3:10PM
Prague also doesn't get much transatlantic love. United doesn't fly there, while Delta has operated a seasonal transatlantic flight out of New York. It's an increasingly popular destination, so it's great to see American adding a flight there.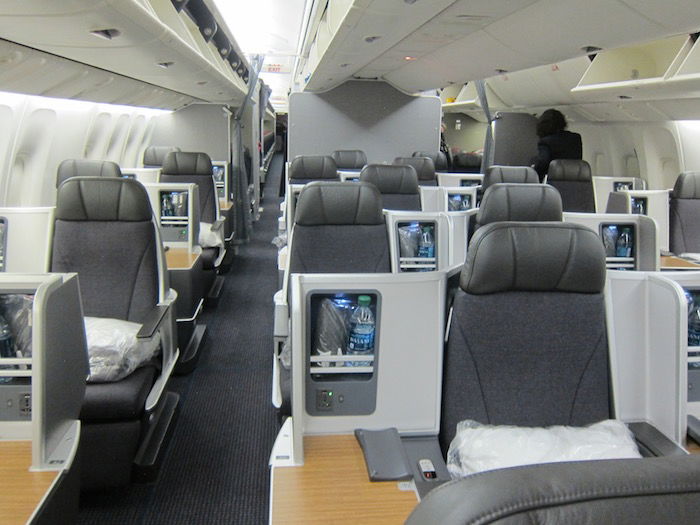 American's 767 business class
Chicago to Venice
American will operate a daily Boeing 787-8 on this route with the following schedule:
Chicago to Venice departing 7:00PM arriving 11:00AM (+1 day)
Venice to Chicago departing 2:50PM arriving 6:15PM
Presently American's only flight to Venice is out of Philadelphia. Chicago is an interesting choice here, as it's a hub that American hasn't been focusing on at all lately. I don't remember the last longhaul flight American added out of the airport, as most growth has been out of Dallas and Los Angeles. So this is great for those in Chicago.
Also, American's current Philadelphia to Venice route is operated by an ex-US Airways A330, so it's cool that there will now be a 787 flying to Venice as well.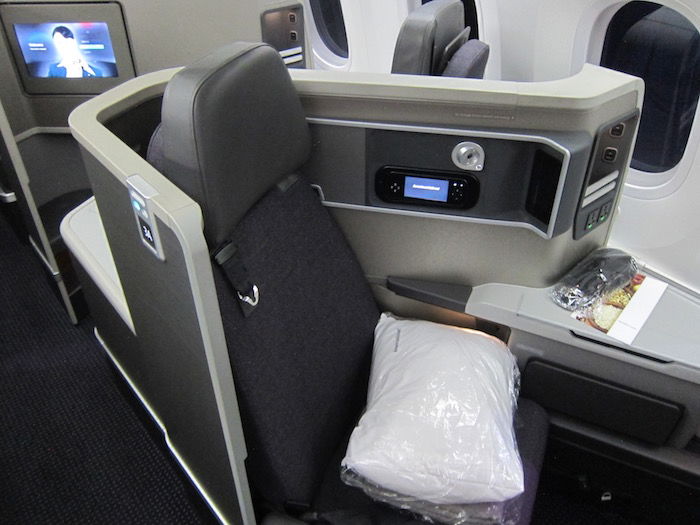 American's 787 business class
Bottom line
I always love seeing new longhaul routes, especially when they're to destinations that aren't otherwise served. It's a lot more exciting to see an airline add a new destination altogether, rather than just an additional frequency on an existing route. While these routes are seasonal, they'll last for nearly six months.
What do you make of American's new European routes?