As I mentioned in a previous post, my friend Dawn is beyond excited about the upcoming Great American Eclipse. In fact, I didn't even know there was an eclipse about to take place until one day last November when she suddenly insisted that all of her friends drop everything and book their campsite reservation — the website had apparently just opened — to join her at a Wyoming state park that just so happened to be located smack dab on the centerline of the path of totality. I thought it might be helpful to have her share some tips for traveling to and viewing the eclipse in a guest post here on the blog. Please welcome Dawn.
---
My persuasive friend Travis convinced me that many of his fellow travelers would enjoy getting some tips about the upcoming solar eclipse on August 21. I'm not a seasoned eclipse chaser, but I have been obsessed with this particular eclipse for about 10 years, and if you're just finding out about it, I'd love for you to be able to participate in the spectacle. You won't regret making the trip.
Partial solar eclipses are not terribly unusual no matter where you live. Living in the midwestern and western parts of North America, I figure I've witnessed around 9 partial eclipses. You probably have as well, and you might not have known when one's been happening. The only way you might be able to tell is if you made a pinhole projector or if you noticed crescent-shaped points of light filtering through trees in your location.
Total eclipses, which happen when the disk of the moon completely covers the disk of the sun, are much rarer and cover much less area. There's a good chance that one will never occur where you live in your lifetime, and thus if you want to see one, you need to find one and go there. A total eclipse occurs on average every 18 months to 2 years, somewhere on Earth. And of course, one is happening on August 21 of this year, in a 70-mile-wide band from Oregon to South Carolina, sometime between late morning and early afternoon. If you want to see it, you need to get inside that band where the eclipse will be total.
Are you excited yet?
If not, have you watched this video…
Are you interested now?
Good!
Made plans yet?
No?
Let's see what we can do. Here are my seven tips for traveling to and watching the Great American Eclipse of 2017.
Figure out where you're going to view the eclipse
I really like this interactive map from Xavier Jubier. Read the instructions, then open the map and find someplace inside the dark band where you want to go. Maybe you have a cousin in Nashville or a high school friend in Corvallis you haven't seen in a while, or you've never been to Nebraska but didn't have a compelling reason to go before. Now you do!
With the eclipse in August, chances are decent for sunny weather all across the country, but in general, you have a better chance for sunny skies west of Missouri.
Figure out lodging
None of us will know what kind of traffic congestion a rare astronomical event will cause, but to be on the safe side, I would try to get to your viewing location at least a day or two before. If you'd like to stay in a hotel, I had some luck finding vacancies at hotels in large cities like St. Joseph, Missouri, and Nashville, Tennessee.
If you plan to stay in or near a small town, anyplace that advertises is likely booked up, but there are still some options available through airbnb. I can also cite a couple of friends that had luck zooming in really far on a Google Map, finding B&Bs and guest ranches that have chosen to lie low and not advertise, and they had vacancies. So if you're feeling adventurous, pick up your phone and start calling. You might get lucky!
My recommended lodging is to camp or rent an RV
RVing is a distinctly American pastime, and what a great opportunity you have to experience it with a vast community of eclipse chasers.
If you're coming in from a great distance, consider flying to a city 4-5 hours away from the zone of totality, renting an RV and driving to a campground or festival. For example, you could fly to Cincinnati and RV to the Hopkinsville, Kentucky area. You could fly to Denver and RV to Alliance, Nebraska. Fly to Salt Lake City and RV to Riverton, Wyoming – or fly to Seattle and RV to Madras, Oregon.
I recommend using rvshare.com, like Airbnb but for campers, to select an RV from the city you're flying to. There are many, many locations in the zone of totality that are allowing campers to park and enjoy a festival-like atmosphere. You can find camping areas to fit any budget.
Some intriguing options are SolarFest in Madras, Oregon and ToadStock: Party on the Prairie in Alliance, Nebraska. Eclipse chaser Jamie Carter wrote an e-book listing campgrounds and festivals in every state touched by totality. I recommend it!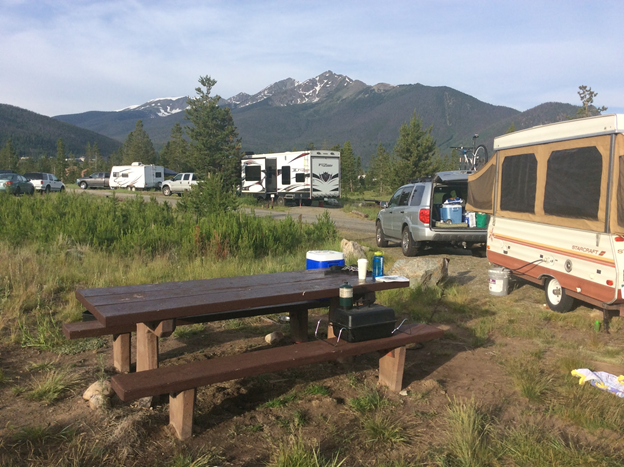 Be self-sufficient
As you prepare for eclipse day, the crowds may mean you have limited mobility and depending on where you are, stores may be short on supplies. Stock water, food, plenty of ice, sunscreen, toilet paper, and whatever you need to view the eclipse!
Understand that your arrival and departure may need to be flexible depending on traffic conditions, and plan accordingly.
Plan for how you'll view the eclipse, or just improvise
Get eclipse glasses now by ordering through Rainbow Symphony or another seller that offers ISO-certified glasses — even Amazon. The paper viewers don't look impressive, but they're quite dark and you can see the solar disk comfortably and clearly.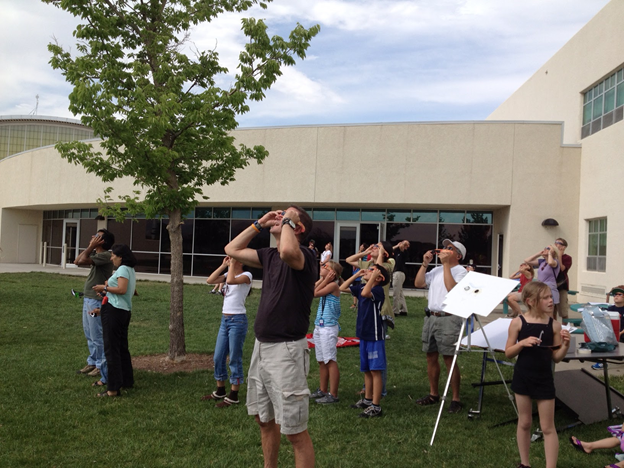 Even if you can't get your solar glasses in time, go see the eclipse. You can even improvise a viewer easily. Once I was in my car picking up my children when a partial eclipse was happening, and I wanted to see it. I didn't have solar glasses, but I did have a margarine tub lid and a paper clip. I poked a hole in the lid and held it over a piece of paper, and I could see a projection of the eclipse!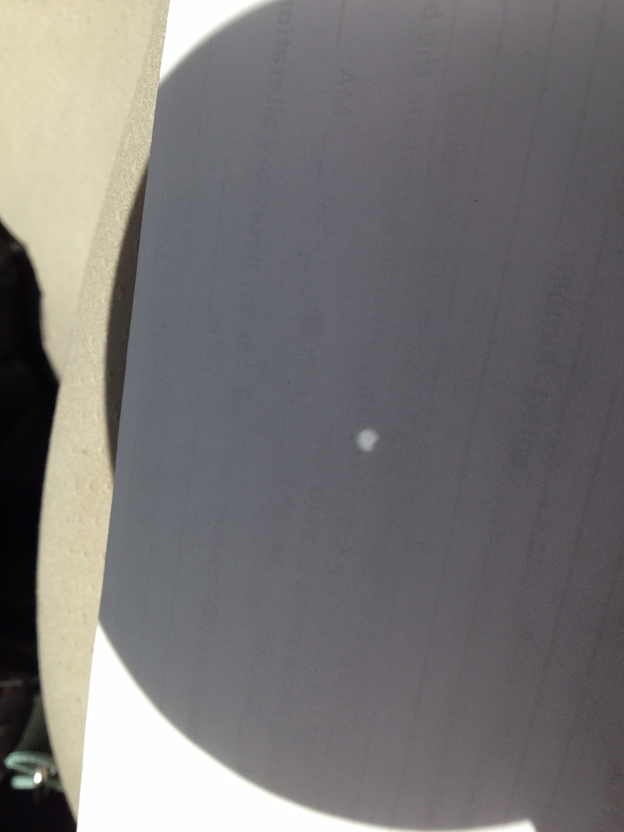 This part is pretty non-dramatic. You're there for totality anyway. So go, with or without glasses.
I think by now you've heard warnings about how you should not look at a partial eclipse without the special glasses (though during totality, you can). But here's another video with a good part about eye safety that I think you'll like.
https://www.youtube.com/watch?v=3ymfThXzc9g
Take pictures, or don't
It's your choice. I can see good arguments either way. I don't want to be fiddling with a camera during totality and forget to enjoy the spectacle. I also do want a special, personal memento of this rare event.
I'm choosing to bring a video camera with a solar filter for the end, and my iPhone camera. I hope to get photos and video of the people and the celebration, and the memories we made. But the photography decision is a deeply personal one, so you do what's right for you.
Enjoy the journey
It's going to be crowded, you won't know what to expect, things might go wrong, but what is so exciting about this event is that it will bring together communities of people for a positive common purpose. We're all there to celebrate our special place in the solar system. Meet new friends, see new places, share and receive advice, and have fun.
Bottom line
Witnessing a total solar eclipse is a profound experience. Even with the science fully known and the path precisely predicted, you'll feel basic primal emotions of awe and even fear. I loved reading this account of Bill Kramer, eclipse chaser, telling a German farmer if the eclipse wasn't the greatest thing he had ever seen, Kramer would buy the farmer a beer. After totality, Kramer looked at the farmer – now with tears streaming down his face – and he was already holding a beer to offer to Kramer. This will be the most incredible thing you've ever seen, I promise you.
Go see it and share what it was like for you!
Where are you planning to watch the Great American Eclipse of 2017?