Usually new planes are something to look forward to. They often have better technology, better amenities, etc. Well, that's not the case at American Airlines. American has 100 Boeing 737 MAX aircraft on order, which are the latest generation 737 aircraft, with improved fuel efficiency and better range.
Rather than using this plane to improve the passenger experience, they'll instead be introducing the densest aircraft configuration yet. American's 737 MAX 8 aircraft will feature 172 seats, which is 12 more seats than their current 737-800 configuration, which has 160 seats.
Originally their plan was to reduce seat pitch from 31″ to 30″ in economy, and for three rows to reduce it all the way to 29″. However, they backtracked on that, and "listened to customer feedback." They decided that they'd eliminate a row of Main Cabin Extra, and instead offer the same (terrible) 30″ of pitch throughout economy.
On top of that, American won't offer seatback entertainment on these planes, which they've offered up to this point on their 737s. They say that passengers prefer just having streaming video & audio.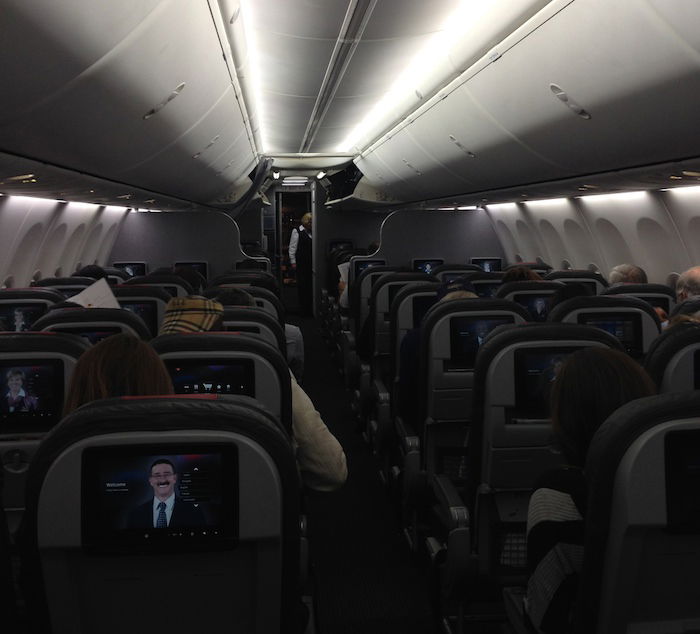 We knew that American would take delivery of these planes starting later this year, and the first revenue flights are now on sale.
Per @airlineroute, American's 737 MAX 8 aircraft will debut between Miami and New York LaGuardia as of November 29, 2017, starting with 3x daily service. In the system these planes are coded as "7M8" rather than "738."
So let's take a look at how the seatmaps compare. Here's American's current 737-800 seatmap: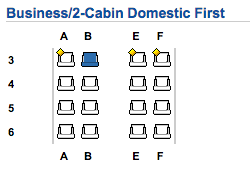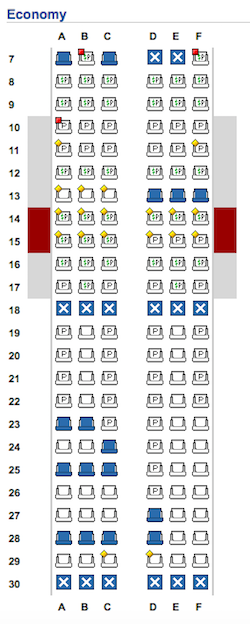 And here's their new 737 MAX 8 seatmap: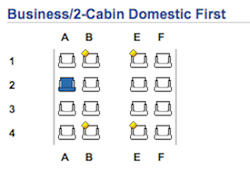 Both planes will have 16 first class seats (four rows), and 30 Main Cabin Extra seats (three rows at the front of the cabin, plus the two exit rows). Yet somehow they're squeezing an additional row of economy in front of the exit row, and an additional row of economy behind the exit row. I assume this also means that first class seat pitch will be reduced significantly. American's 737s have among the most generous seat pitch in domestic first class of any airline, so the product will even become worse in first class.
Oh well. If you can, you'll most definitely want to avoid American's newest planes. There's no #GoingForGreat here…