Over the years we're seeing some major changes to international first class. On one end of the spectrum, airlines are introducing more opulent first class suites than ever before, from private double beds to onboard showers.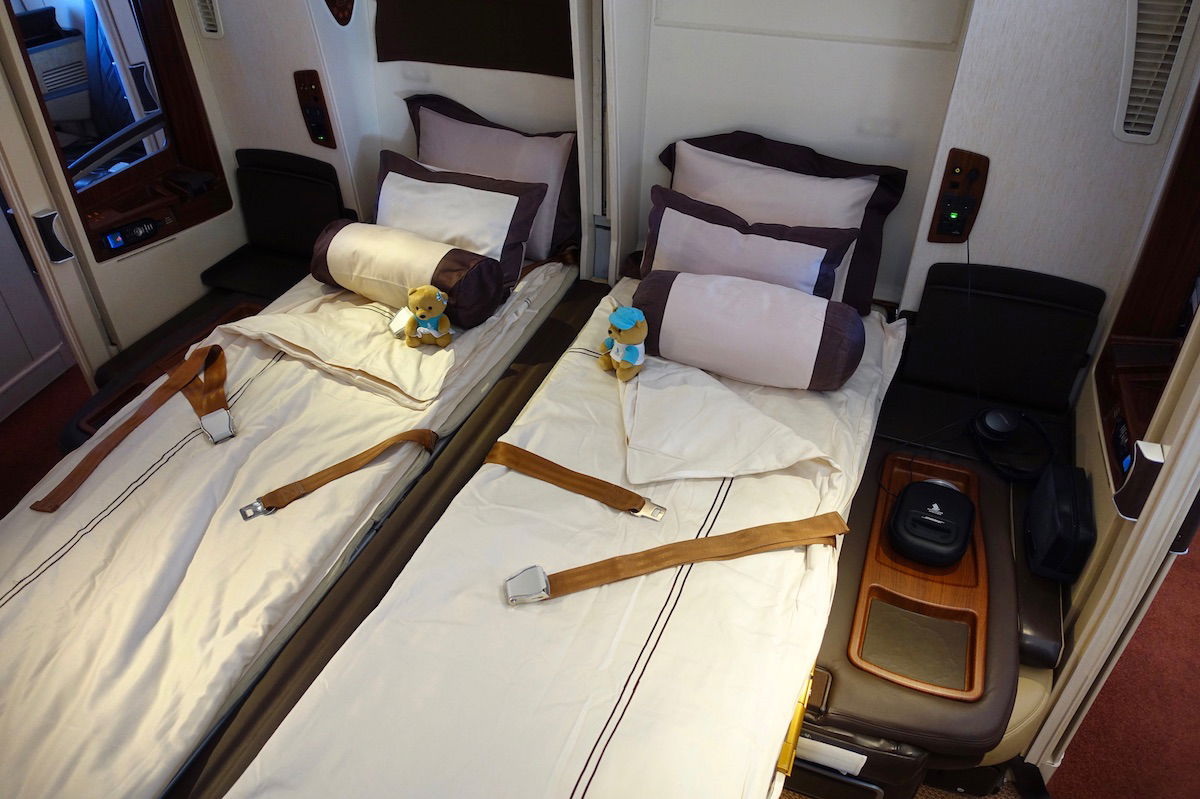 On the other end of the spectrum, some airlines are eliminating their first class and/or reducing the sizes of the cabin. The reality is that business class is also better than ever before, so when business class features fully flat beds with direct aisle access, it becomes tougher for people to justify booking first class. Add in the fact that many companies are more cost conscious than they may have been in the past, and it's giving airlines all the more reason to eliminate first class and introduce premium economy instead.
It looks like another airline is considering eliminating first class. Business-Standard reports that India's Jet Airways is considering eliminating first class on their 10 Boeing 777-300ER aircraft.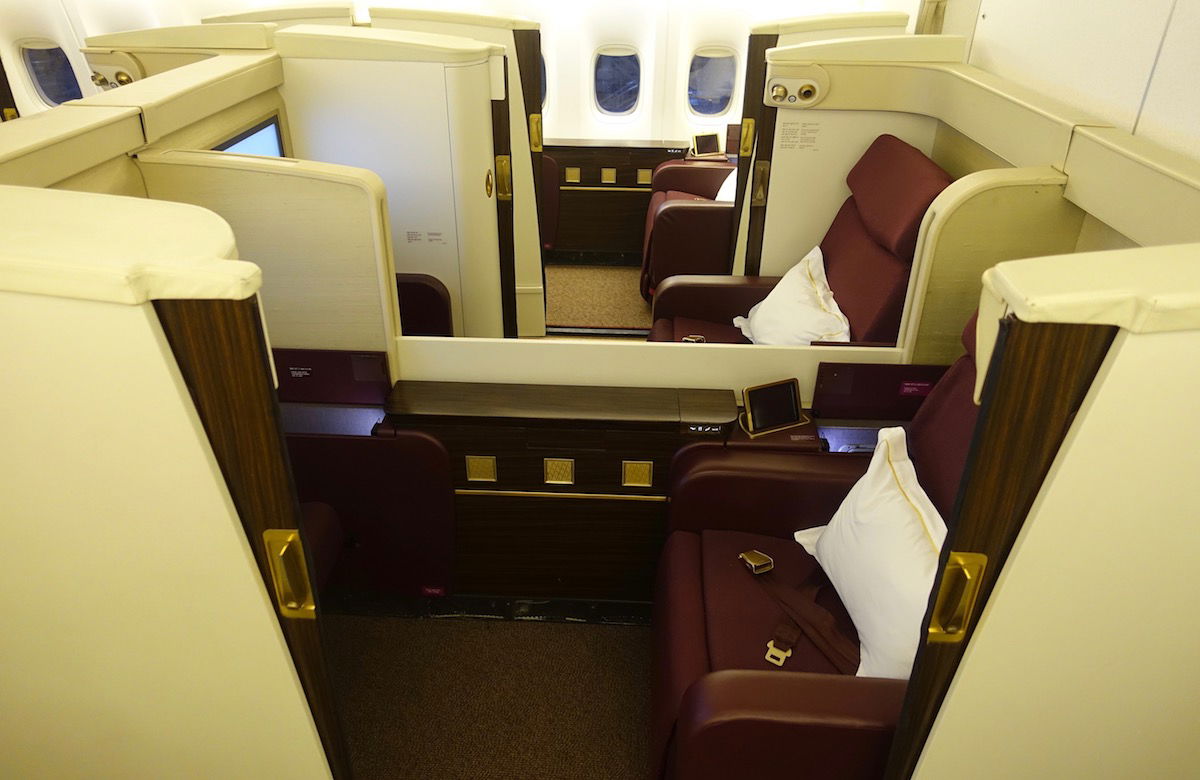 Presently the airline has eight suites with doors on each plane, spread across two rows in a 1-2-1 configuration. I reviewed Jet Airways' first class just a few months ago, as I flew it between Mumbai and London. I was pleasantly surprised by the experience, and thought it was much better than Air India's first class.
As it stands, Jet Airways operates their 777-300ERs to select destinations in Europe and Asia (London, Amsterdam, Hong Kong, etc.). While Jet Airways might not be the first airline you think of when it comes to first class, they were one of the first airlines to introduce suites with doors in first class, about a decade ago.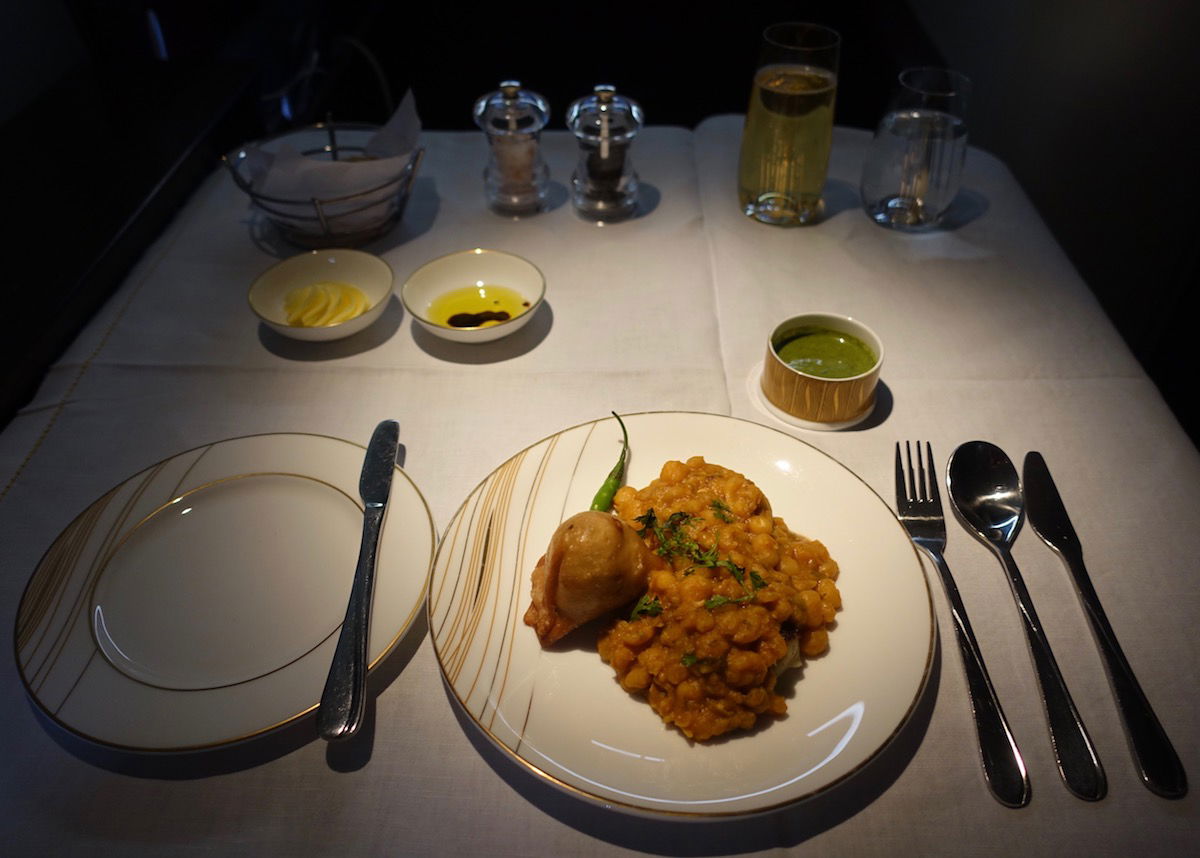 Per the story:
Jet Airways may remove the eight first-class seats and instead add economy and business class seats in its wide-body Boeing planes. The objective seems to be to improve revenue and reduce unit costs. Unit costs refer to cost incurred in transporting a passenger per kilometre.

"The idea is to make the aircraft more dense but there is no decision yet on how many seats to add and whether those should be in economy or business," said an airline source familiar with the matter.
Based on looking at Jet Airways availability, it sure seems like first class consistently goes out with a majority of seats empty. It seems more normal to see 1-2 passengers in first class than to see 4+. For example, when I flew them recently, I was the only passenger in first class. A recent story suggested that Air India's average first class load factor is 37%, and I'd be surprised if it's any better on Jet Airways.
The story also suggests that Jet Airways can't presently fly nonstop to the US because of the weight of the aircraft, which is partly due to the weight of the first class suites. The story suggests that if they reconfigured the plane, such service might be possible.
I'm not sure either part of that is true. Delhi to New York is 1,000 miles shorter than some other 777-300ER routes (like Jeddah to Los Angeles), so while I do believe Jet Airways has a dense configuration, I imagine the plane could still fly nonstop to the US. Furthermore, I can't imagine the airline could make a nonstop flight to the US economically feasible. Presently their only flight to North America is from Amsterdam to Toronto.
However, Jet Airways now has an expanded partnership with Delta, so their business model is to transport passengers as far as Amsterdam, and then have them connect onto Delta. There are even rumors of Delta buying a stake in Jet Airways. Even if that happened, I think a nonstop flight to the US is unlikely.
What do you think — will Jet Airways cut first class on their 777-300ERs?
(Tip of the hat to Live from a Lounge)