We just wrapped up several days in Uzbekistan and are now in Tajikistan. Uzbekistan was fascinating. What stood out to me most was how friendly the people were, and how safe it felt. Uzbekistan is apparently one of the safest countries in the world, and I really felt that.
The flight from Tashkent, Uzbekistan, to Dushanbe, Tajikistan, covered a distance of under 200 miles. Now, I realize just because places are geographically close to one another doesn't mean they're culturally similar, though I don't think I've ever witnessed anything quite like our arrival in Dushanbe. At the airport we witnessed four "fights" over the course of about 10 minutes.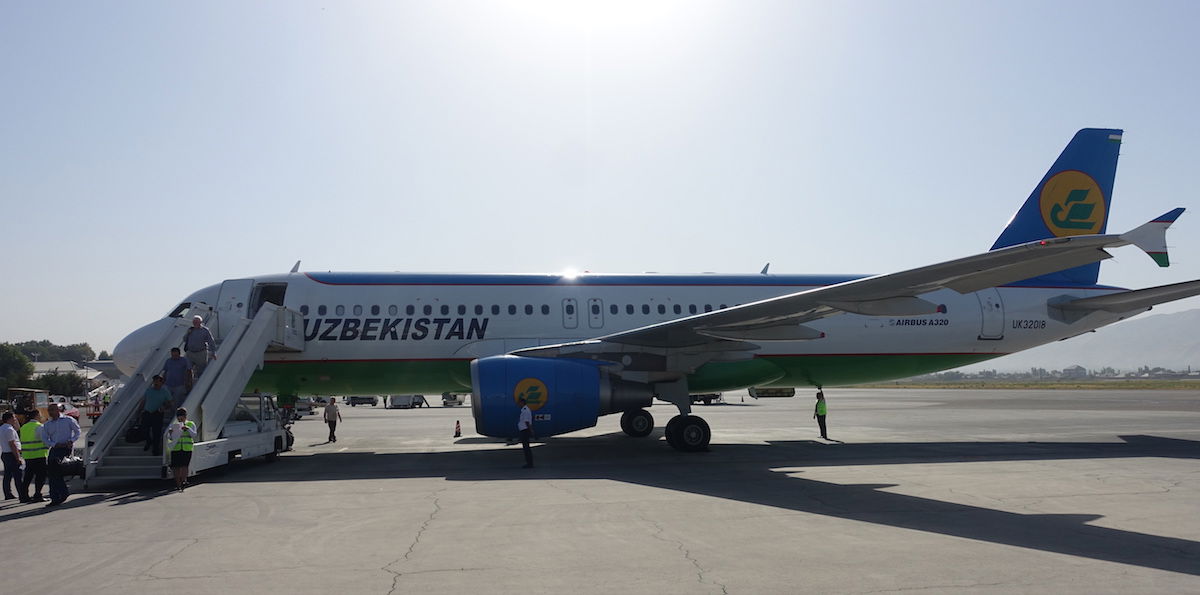 Don't worry, no one got knocked out, but rather it seemed more like an attempted display of hyper-masculinity. And I'm not gonna lie, we found it sort of hilarious.
In the immigration hall there were two airport employees collecting luggage carts. One shoved the other, and then they got in each other's faces. At first I thought they were just friends joking around, but it quickly became apparent that they weren't.
Then there was a customs check where you had to have your bags scanned to exit the arrivals hall. One of the immigration officers got in the face of one of the other airport employees. Their faces must have been an inch apart and they kept shoving one another. Another immigration officer had to come to break them up. But they kept going. Then someone else showed up.
They did this thing where they'd get right in each other's faces, then walk away for a second and circle around, before returning again and doing the same thing over again. This lasted for several minutes.
Then in the arrivals hall we had several people approach us offering a taxi ride. We ended up going with one guy, but another guy followed along, and he and the driver we chose started fighting over who would get the fare. There was shoving, there was standing inches apart trying to intimidate one another, etc.
And then as we drove off we saw two people in the parking lot doing the same.
I'm not sure if we've just had really bad luck, or if Tajikistan is just the most hyper-masculine place on earth? I think that's really the only way I can describe it. I got the sense that the people engaged in these fights weren't actually going to throw punches, but there was shoving, intimidation, screaming, arm-flailing.
In all my travels I've never seen anything quite like this before. Now I'm excited to sit in a coffeeshop somewhere in the city and see if this is a constant thing.
For those who have been to Tajikistan, did we just have really bad (or good?) luck, or is this a "thing" here?