Earlier I was flying out of Dubai Airport and using the SkyTeam Lounge, when I witnessed something for the first time (at least knowingly). A guy was entering the lounge and tried to get access for his family as well. Based on that I would assume he was flying in business class and they were flying economy. There was only one thing that made this different than similar instances I've seen in the past — he had four wives. "I can't bring my wives in?"
After being denied, the wives sat outside the lounge while he relaxed inside. Now, based on reading up on polygamy in Saudi Arabia, it's allowed as long as you treat all your wives equally. Whether or not that happens in practice, I don't know. But even if he could guest just one wife in, it sounds like that wouldn't have been practical. Or perhaps equality can come in the form of guesting one wife once, the other the next time, etc.).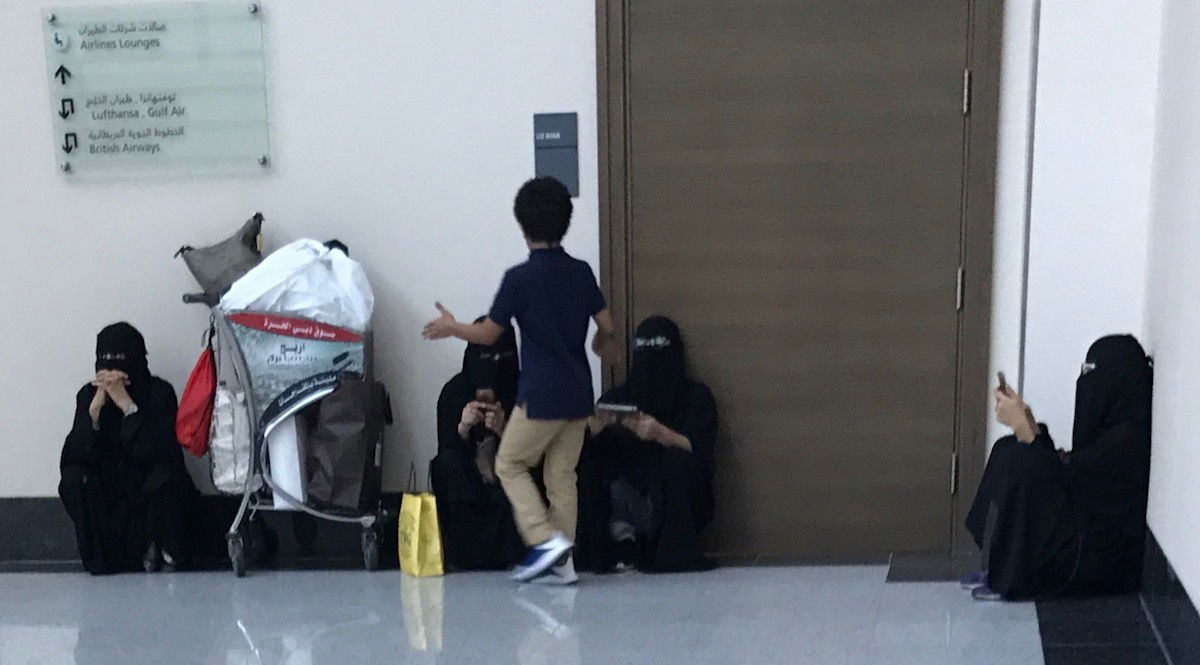 I've written in the past about whether it's okay to fly business class while leaving your spouse in economy, but polygamous relationships take this issue to the next level.
A lot of lounge benefits are available to "immediate family members," and this caused me to read up on how various companies define that. Most of the airline terms & conditions I read about immediate family members refer to a single spouse, which, if you're married and have to treat all your spouses exactly equal, doesn't seem terribly useful.
Even Saudia isn't explicit on this in their membership guide. They have family accounts that allow you to invite up to eight people. They say you can include "immediate relatives" and even private drivers and housemaids, so it sounds like they'd include multiple wives:
As head of the household you may invite up to eight members of your family to become Alfursan members, so that they can enjoy all the privileges of membership while earning you additional rewards. Family membership covers immediate relatives including children over two years old, as well as private drivers and housemaids under your sponsorship. Each receives their own membership card.
This made me even more curious, and caused me to read up on how the US recognizes foreign polygamous marriages. Long story short, there doesn't seem to be a clear or consistent answer.
It sure would be interesting to see a Saudi man with four wives buy an Admirals Club membership and show up at the lounge with his four wives and children, and see how they react. I'm not sure Dallas Debbie would know how to handle that.
I really do find all of this incredibly interesting. I was caught a bit off guard when I first saw this, though the more thought I've put into it, the more I've realized that having a polygamous relationship and accessing lounges can be complicated. Though come and think of it, I'm guessing that's probably the least complicated part of such a relationship.
On the plus side, Saudia often makes at least five first class award seats available on a given flight. I usually say "enough award space for the whole family," but I guess in this case it's "enough award space for all the wives."
Does anyone know how airlines would treat a polygamous relationship for the purposes of "immediate family" benefits?