Several readers have requested a post on the best business class seats for couples traveling together, so I figured I'd provide a quick rundown.
First let's cover the five basic types of business class seats in service by most airlines in order of general comfort (in my opinion):
1. Herringbone "suites"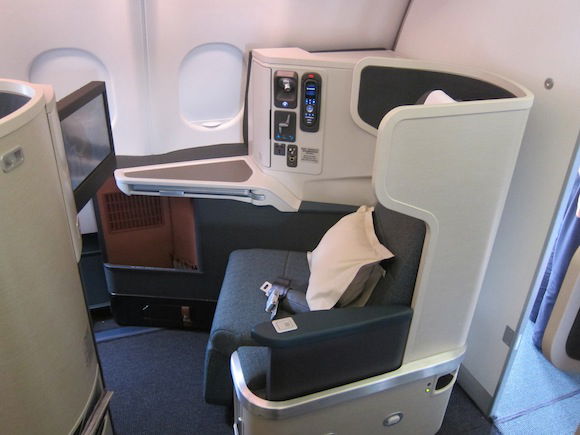 Herringbone suites are a prime example of how far business class seats have come. I flew Cathay Pacific's new business class for the first time a couple of months ago, and was blown away. Their business class seat is as good as many airlines' first class suites. These seats manage to be both extremely private and not feel claustrophobic, which is amazing for business class.
Airlines offering these seats on select routes include: Cathay Pacific, Delta, EVA, US Airways
2. Staggered seats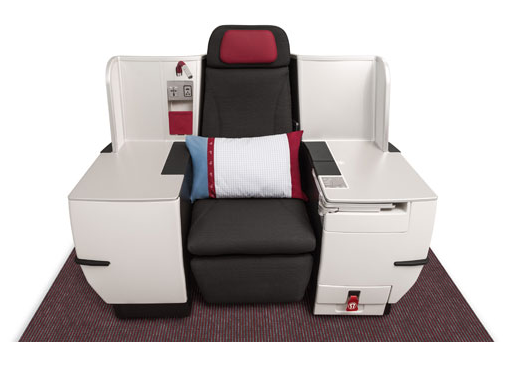 Along with herringbone suites, staggered seats are the latest generation of business class seats out there. Basically the seats are staggered in each row to maximize both space and privacy. The good thing about these seats is that in many cases everyone has direct aisle access, yet you have the flexibility to either sit alone or with someone else.
Airlines offering these seats on select routes include: ANA, Austrian, Brussels, China Southern, Delta, Swiss, Thai
3. Herringbone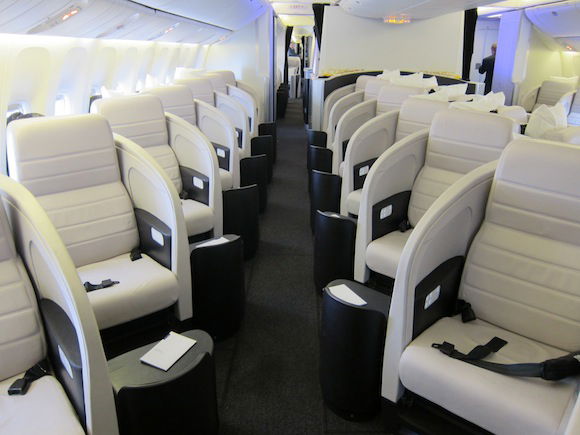 Back in the day herringbone seats were the cutting edge business class product, I believe first introduced by Virgin Atlantic. They're still quite decent though a bit claustrophobic compared to other products out there.
Airlines offering these seats on select routes include: Air Canada, Air New Zealand, Delta, Virgin Atlantic
4. Fully flat seats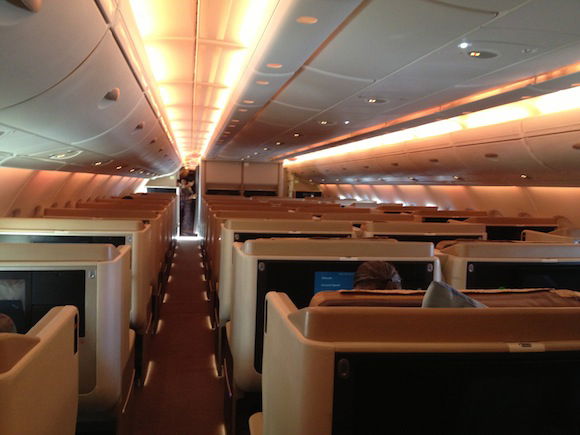 There are all kinds of fully flat seats out there, from the standard "sleeper seats" offered by airlines like British Airways and United, to Singapore's flat bed seat, which is the widest in the industry.
Airlines offering these seats on select routes include: British Airways, LOT, Singapore Airlines, United
5. Angled/recliner seats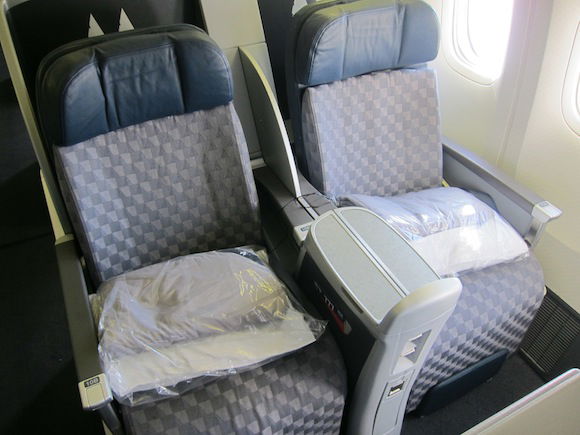 Presently the oldest generation of business class seats are angled flat and recliner seats. Most leading airlines are in the process of phasing them out if they haven't already, so I generally do what I can to avoid them.
Airlines offering these seats on select routes include: Air France, American, LOT, Lufthansa
Admittedly within each of the above categories there are products of varying quality. For example, while Singapore's new business class seat is technically just a fully flat seat, it is the widest seat in the industry, and can just about compete with Cathay Pacific's business class product.
With that in mind let's talk about which products are best for couples traveling together. The thing to keep in mind is that my rankings place a heavy weight on traveling with someone you actually want to sit next to and talk to for the entire flight. In other words if you've been married for 50 years I suspect you wouldn't mind trading off a bit of time together for a more comfortable seat.
So here's how I'd rate business class products for couples:
Staggered seats
Fully flat seats
Herringbone "suites"
Angled/recliner seats
Herringbone seats
Staggered seats are great for couples traveling together because they give you a lot of flexibility with how you'd like to sit together. For example, here's Swiss' business class cabin on the Airbus 340:
You can sit together either by the window or in the center section, which is nice flexibility to have.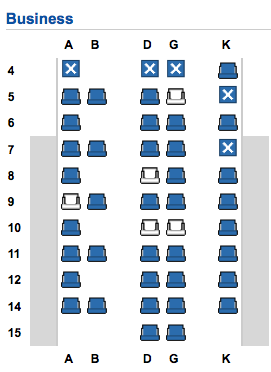 I consider the standard fully flat seats to be the second best product for couples, since the seats are right next to one another and you can easily carry on a conversation without having to get out of your seats.
Next are herringbone "suites." They're the all around best business class product, though their major weakness for couples traveling together is that they're almost too private. You can't have a conversation with the person seated next to you without leaning forward a bit, though that's a small price to pay for the comfort of the seats.
Next are angled/recliner seats, which are the all around least comfortable, but still decent for those traveling together.
And as much as I love herringbone seats, they're really not ideal if you're traveling with someone. Everyone is in their own little "pod," so there's no way you can sit with someone and have a conversation.
Anyone agree/disagree?