We're increasingly seeing airlines introduce business class seats with doors, which is something that most travelers are happy about. Of course we all have different preferences when it comes to seating arrangements, and there's not a one-size-fits-all solution. Some people even prefer older generation business class seats.
In this post I wanted to discuss the general trend of airlines adding doors to business class seats. I wanted to talk about the criticism I see of airlines that have seats with doors, and share why I appreciate them.
The odd arguments against business class doors
I can totally appreciate if someone were to say "I don't really care about doors at business class seats, and I don't use them when they're offered, so I'd rather airlines invest in their premium products in other ways."
However, almost every time that I write about an airline introducing a new business class product with doors, there's a comment along these lines (this one is from a post yesterday about Air France's new business class seat):
I don't understand this obsession with doors. I mean, if you need privacy on a plane that badly, what on earth are you doing in your seat?? And if you need privacy so much, then why do you fly commercial? Clearly, your only solution is to rent a private jet. Then you can have all the privacy you want.
Somehow the narrative gets flipped to the point that it's suggested that people are "obsessed" with doors, and that if they have such a need for privacy they should fly private jets. That's quite an escalation, no?
Apparently one can't just be appreciative of an incremental product improvement that makes the passenger experience a bit better. To be clear, I'm not trying to call out one specific comment here. Rather I just find the anti-door crowd frequently tries to create a narrative around peoples' obsession with doors, when I don't think that exists.
In the above quote you could just as easily replace doors with direct aisle access, flat beds, etc.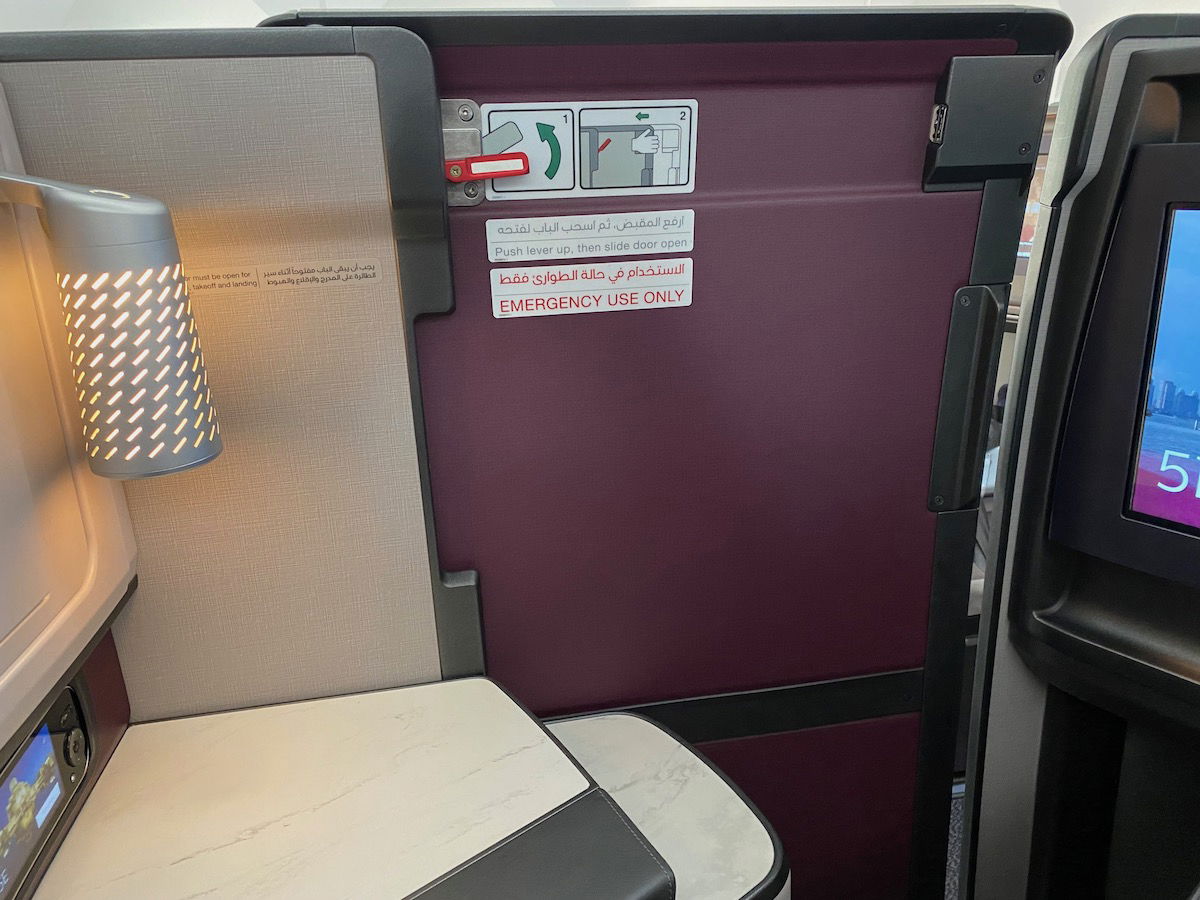 Why I like doors at business class seats
Personally I appreciate business class seats with doors. Am I obsessed with doors? No, I'd like to think I'm not. Do I choose an airline exclusively because a business class seat has a door? No.
Then again, typically if an airline does have doors on business class seats, it also means that it's a cutting edge product otherwise. Last I checked, all business class seats with doors have direct aisle access and are fully flat.
Why do I generally appreciate business class seats with doors? If you ask me, the two biggest luxuries in business class are personal space and privacy. There are limits to how much "real estate" will be allocated to each seat, and therefore airlines are focused on more efficient configurations that create the feeling of having more space.
And that leaves us with privacy. Privacy doesn't mean that you can't have anyone see you because you're trying to join the mile high club or because you're a drug runner. Rather to me, privacy means the ability to minimize the extent to which you're disturbed by others. This can come in a variety of forms:
We all have different sleeping patterns and quirks, and personally I rest much better if I'm in a cozy space where I feel like I have a cocoon, and am not having to look at a stranger (or feel like a stranger may be looking at me)
You're less impacted by other people turning on their lights or using a bright entertainment screen when you have a door
We've all had some pretty annoying seatmates (whether they talk to you nonstop, look at your computer screen, etc.), and that's less of a problem if you have a seat with a door
If you've ever been in a staggered configuration, surely you'll appreciate that if you're in the seats closest to the aisle you may otherwise frequently get bumped by other passengers, and that's not an issue when there's a door
With many of us being more conscious of avoiding getting sick when traveling, having a door does add an extra layer of protection, even as air travel mask mandates are lifted
The beauty of a seat with a door is that you can just keep the door open; there is a little more built in privacy just due to the shield to the side of the seat, but that shouldn't make the seat claustrophobic
While some people may not like these doors, the reality is that a vast majority of passengers do. How do we know? Well, if you've taken a flight that has a business class cabin with doors, you've probably noticed that a majority of passengers use these doors. Presumably they wouldn't use them if they didn't like them. At least that's my experience, though maybe others have different observations.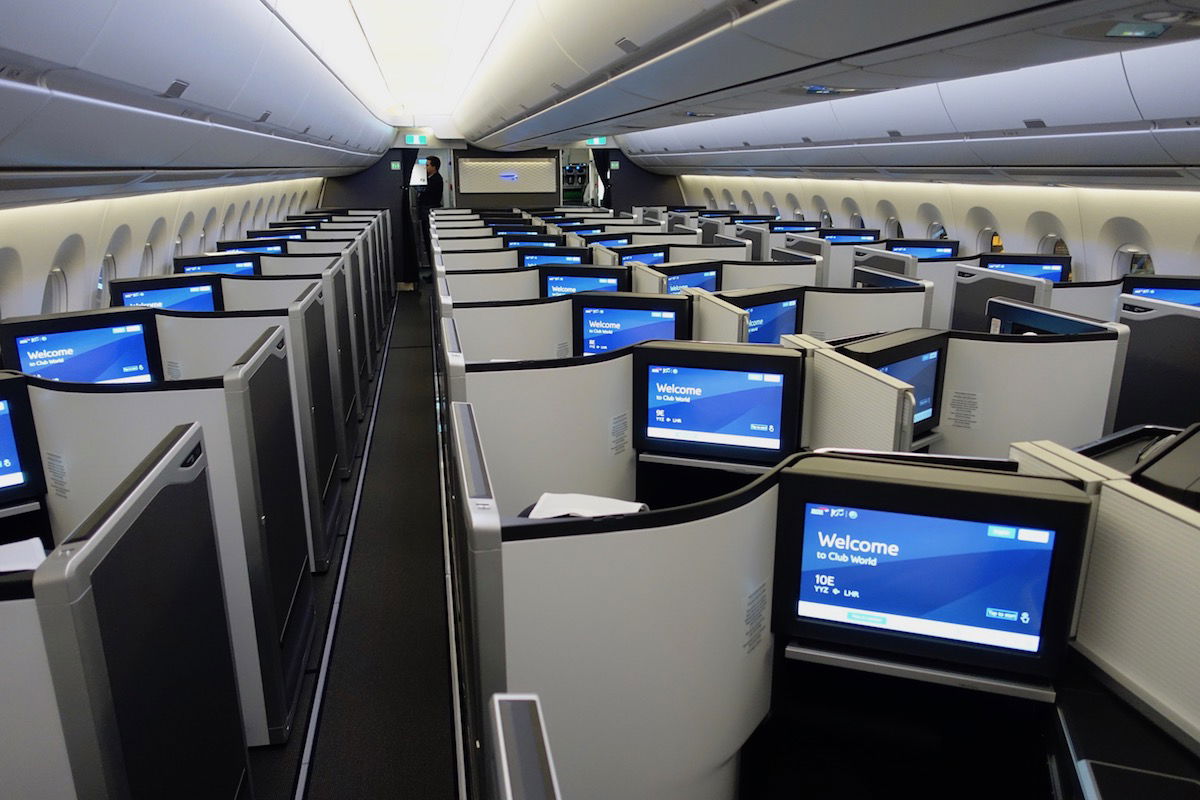 Bottom line
I totally understand that not everyone cares about doors on business class seats. I get it. Heck, even when I take my dad in international first class, he doesn't like to recline his seat, but rather likes to sleep upright, as that's just his preference.
I do have a preference for seats with doors over seats without doors. That simply comes down to me finding it cozy to be able to close a door and relax. It seems that most people feel similarly, based on passengers overwhelmingly using their privacy doors when they're available.
Where do you stand on business class seats with doors — are you "obsessed," do you like them, are you indifferent, or do you dislike them?