It kind of amazes me how often we see viral stories about arguments that arise over seat recline on airplanes. Perhaps the reason this always goes so viral is because of how polarizing this topic is. Don't get me wrong, I have my opinions, but fundamentally my belief is simply "let's all be considerate to one another and minimize confrontations." That belief doesn't seem to be shared by many people.
As airlines increasingly squeeze more seats into planes, these situations will likely only continue to get worse. In this post I wanted to share my in-depth take on seat recline, and also address some of the arguments that I frequently see made. I'm then curious to hear what OMAAT readers have to say.
Reclining your seat is a right
For me it's quite simple. Reclining your seat, when the functionality is available, is a right. After all, the recline button is located at your seat, and not the seat behind you.
There seems to be a common misconception about legroom being reduced when the person in front of you reclines:
Only the upper part of the seat generally moves, and not the lower part
If you recline your seat as well, then you'll still have the same space between you and the seat in front
Again, none of this is to suggest that everyone should recline, but I do firmly believe that the right to recline belongs to the person with the button.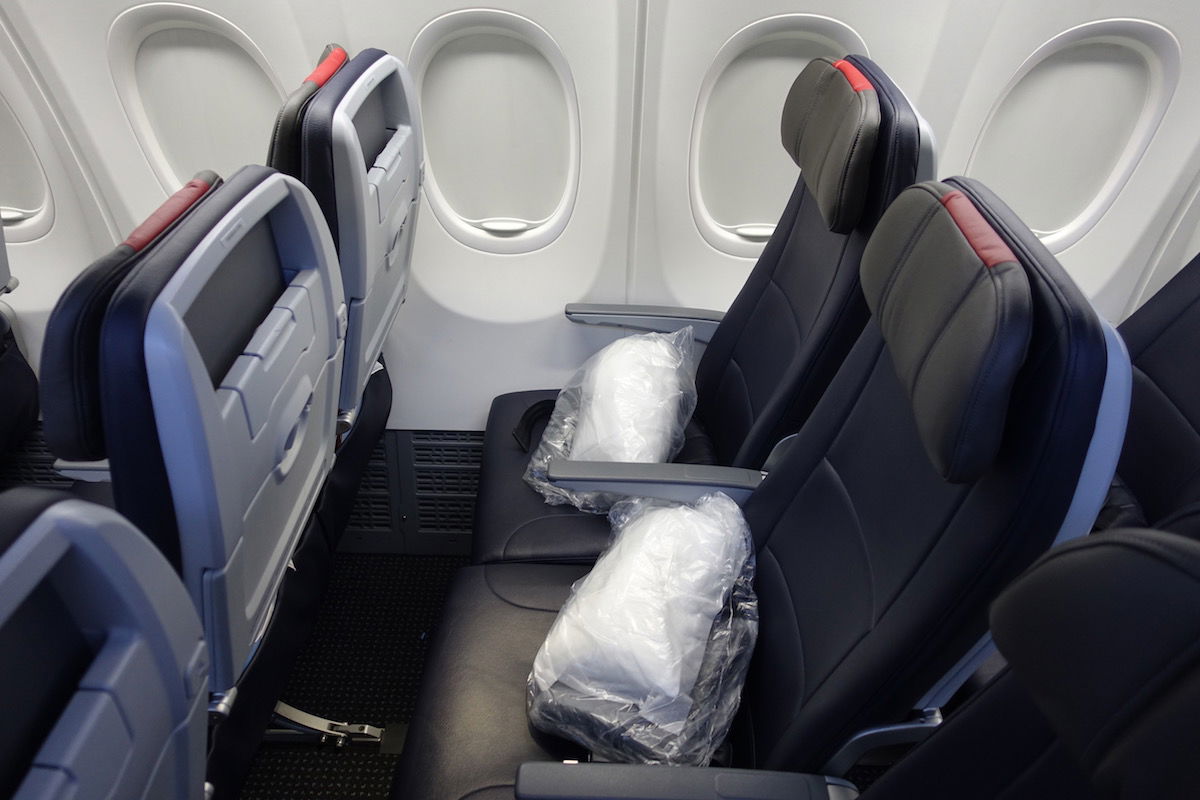 You should still be courteous
While you have the right to recline, that doesn't mean that you actually should. If you're going to recline your seat, you should be courteous with how you go about it. If the person seated behind you kindly asks you not to recline your seat (and has good reason for it), you should do the right thing, in my opinion.
For example, personally if I'm traveling in economy I don't recline my seat at all (in fairness, I'm fortunate to generally not fly long hauls or redeyes in economy). Space is limited enough, and I am happy just sitting upright.
How to go about reclining your airplane seat
If you are going to recline your seat, I think there are a couple of things that you should do:
You should make eye contact with the person behind you, or somehow make them aware that you are reclining
You should slowly recline your seat, so that they have time to shift a laptop or whatever else they might have on their tray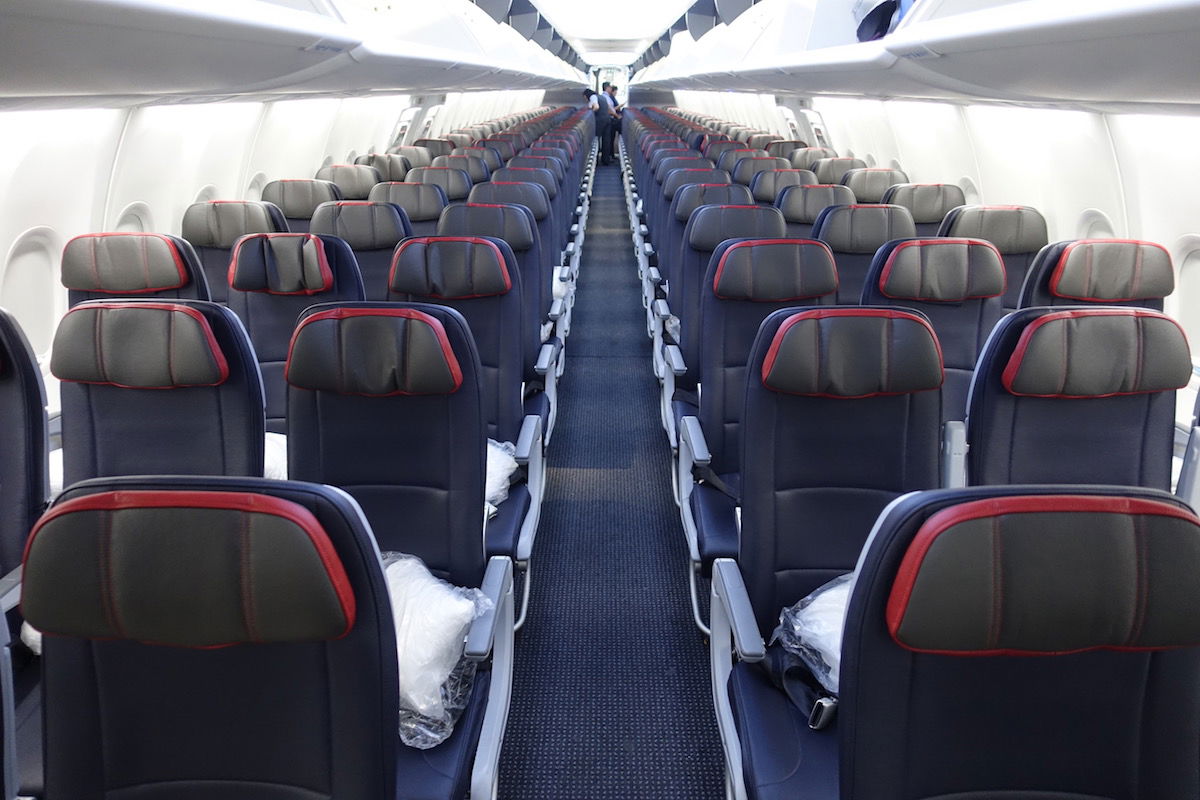 What if the person in front of you reclines?
My stance on being reclined on from the seat in front of me is as follows:
If you're reclined on and it's absolutely unbearable, kindly ask the passenger in front of you if they wouldn't mind keeping the seat upright; remember that you're asking them a favor, and that you're not entitled to that, so phrase the question accordingly
If they have an issue with it and it really is unbearable, kindly explain the issue to a flight attendant and see if they can reseat you or somehow intervene
If you know in advance that economy will be extremely uncomfortable (for example, if you're really tall), pay extra for a seat with more legroom — almost all airlines will sell you extra legroom seats for a premium, and that can be worth it to avoid misery
If you really have an issue with seat recline, fly an airline that doesn't allow you to recline seats, like Spirit (then again, airlines with non-reclining seats typically also have among the least seat pitch)
Avoid confrontation at all costs
This should go without saying, but given how many viral stories we see about seat recline, I guess it needs to be said. At 35,000 feet and in a post-9/11 world, you should never:
Do anything that would provoke another passenger to take physical or verbal action against you
Approach another passenger in an angry way in order to "take matters into your own hands"
Do something passive aggressive
I'm not opposed to non-reclining seats
While I do think reclining your seat is a right when the functionality is available, I'm not opposed to the trend we've seen among some airlines to introduce non-reclining seats. If airlines are going to keep seats as tight as they've become, I think it's not a bad idea.
The thing about seat recline is that it's a useful feature when everyone is on the same page. For example, on a redeye I think just about everyone is happy to have a reclining seat, since most people want to sleep. If everyone reclines, everyone is better off.
The issue arises from flights where people aren't on the same page — for example, where one person wants to sleep, and the person behind them wants to work on their laptop.
Delta is a customer centered airline, and in 2019 the airline reduced seat recline on A320s without completely eliminating it, and it's not a bad choice, in my opinion.
Arguments that I don't agree with
When the topic of seat recline comes up, I see people making some arguments that I don't personally agree with, and I want to share why. Again, to me this all comes down to just trying to be a reasonable human being who is looking to minimize confrontation.
"Airlines are at fault for making seats tighter"
There's no denying that airlines are making seats tighter, and consumers don't like it. At the same time, the introduction of these dense planes (look at the business models of Frontier and Spirit, for example) has allowed airfare to be at among the lowest we've seen in history (adjusted for inflation).
This makes travel more accessible for all, and I'd argue on balance that's a good thing. For the most part airlines give passengers opportunities to purchase seats with extra legroom, so if you want to look at it differently, you're still usually coming out ahead buying a seat with extra legroom compared to what airfare used to be in the "good old days."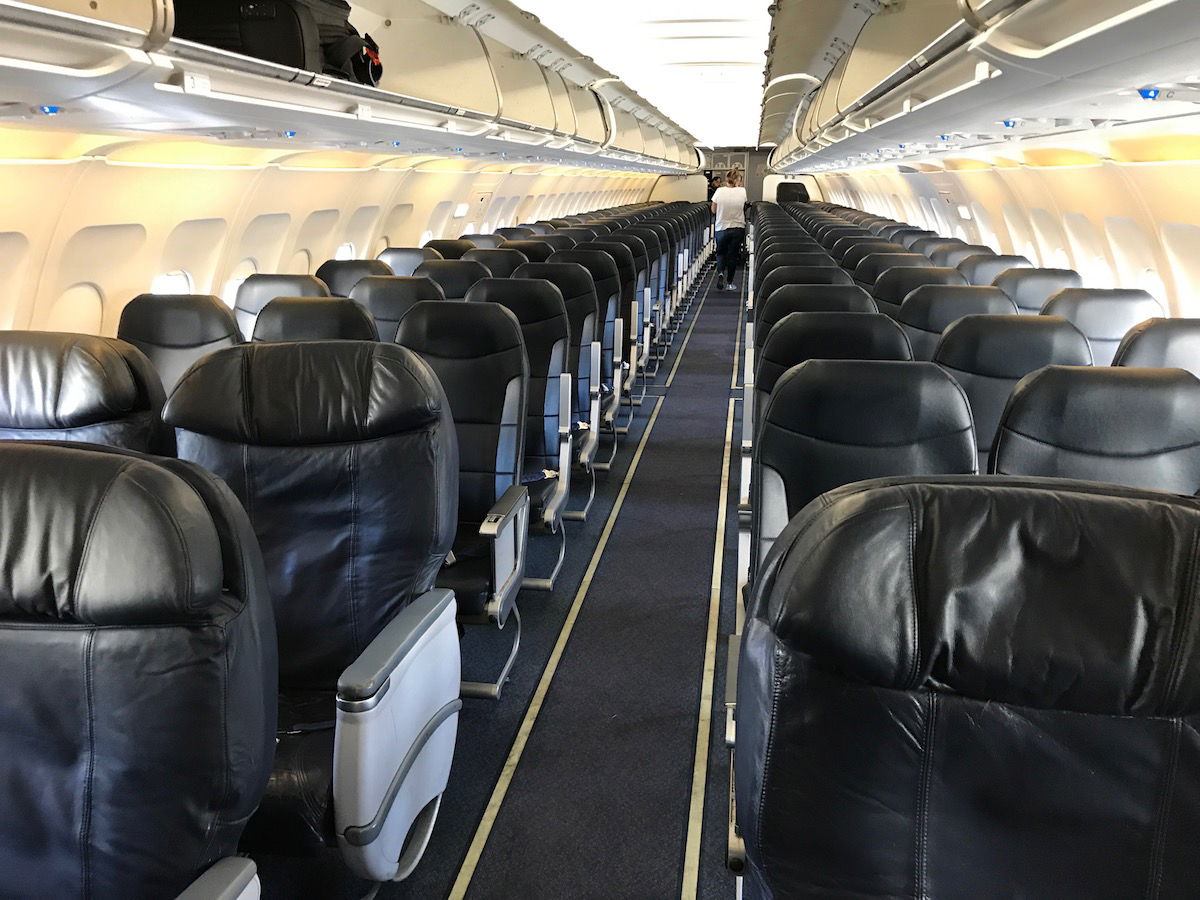 "Tall people should just buy first class"
To counter the point that airlines are at fault, some people say that tall people should just buy first class. Obviously that's not always possible financially.
I do think there's an important distinction to make here, though:
People who will be physically uncomfortable in economy as a result of reclining seats should try to do what they reasonably can to avoid those seats (whether that's booking an airline with non-reclining seats, or paying for an extra legroom seat)
Sometimes that's simply not possible, and in those situations we can still be compassionate and considerate to those people who are really uncomfortable, rather than doing things to spite them
"Just point the air nozzle at the person reclining"
Some people suggest that if the person in front of you reclines, take your air nozzle and point it right at the head of the person in front. There are several other similar suggestions I've seen people make, and all of them come down to people being jerks.
It shocks me that people see this as an appropriate response:
Generally speaking, people aren't reclining their seat with malicious intent
If you point your air nozzle at someone else, that's malicious and passive aggressive
This will all go downhill pretty quickly. You'll "accidentally" point your air nozzle at another passenger, and then that person will "accidentally" spill hot coffee on you.
Can't we all try to just be courteous to one another, express concerns with words rather than passive aggressiveness, and try to make situations better rather than worse?
Bottom line
Personally I think seat recline is a right and not a privilege, but I actually don't think it matters (and this is my key takeaway from all of this). There are people who have very good logic for believing it's a right, and there are people who have very good logic for believing it's a privilege.
Short of airlines creating "pro-recline" and "anti-recline" sections of the plane, we are just best off being considerate towards one another.
A vast majority of people aren't boarding a flight looking for a fight, but rather they're just trying to get between two points as comfortably and punctually as possible.
If you are going to recline your seat, do so slowly, and make sure the person behind you knows. If you're being reclined on and it's unbearable, politely ask the person if they wouldn't mind putting their seat back up.
No matter what, don't be a jerk. If you can't come to a reasonable agreement with the other person involved, immediately ask a flight attendant for help, and don't try to take matters into your own hands.
Where do you stand on seat recline etiquette?