While I've written posts about the best first class lounges in the world and the best airport lounges in the United States, it occurred to me that I've never written a post about the best business class lounges in the world.
In this post, I figured I'd share my favorite business class lounges around the globe — after all, a nice lounge can contribute to a great business class experience.
Let me of course acknowledge that we're all looking for different amenities from airport lounges, depending on the purpose of our visit. Furthermore, there are many factors that can impact our perception of a lounge, including crowding levels. As a result, two people can have vastly different experiences at the same lounge — heck, the same person can have very different experiences visiting the same lounge at different times.
Because of the number of variables, I'm not going to create a ranked list, but rather will just share what I consider to be the several top business class lounges in the world. Then I'd love to hear what OMAAT readers think, and how your list compares to mine.
With that out of the way, here are some of my favorite business class lounges in the world…
Qatar Airways has two exceptional Al Mourjan Business Lounges in Doha, and frankly both are great, and I'm not sure which I prefer more. So let's keep the original lounge on the list. This has to be the world's most architecturally stunning business class lounges, which is what impresses me most about the lounge.
On top of that, though, the lounge features a couple of great dining options, including a bistro if you're looking for a quick bite, plus a proper restaurant with a la carte dining. The lounge also has rest areas, civilized smoking rooms, showers, and more.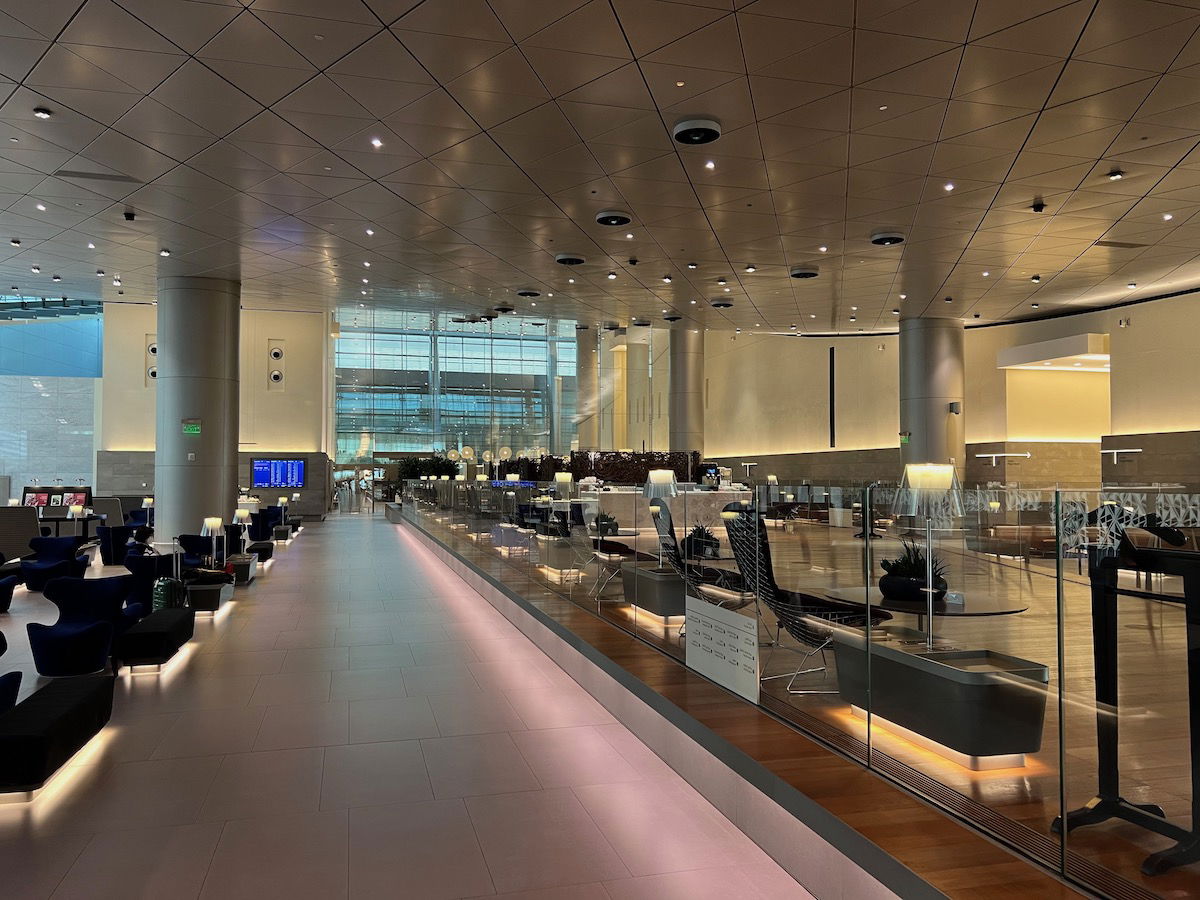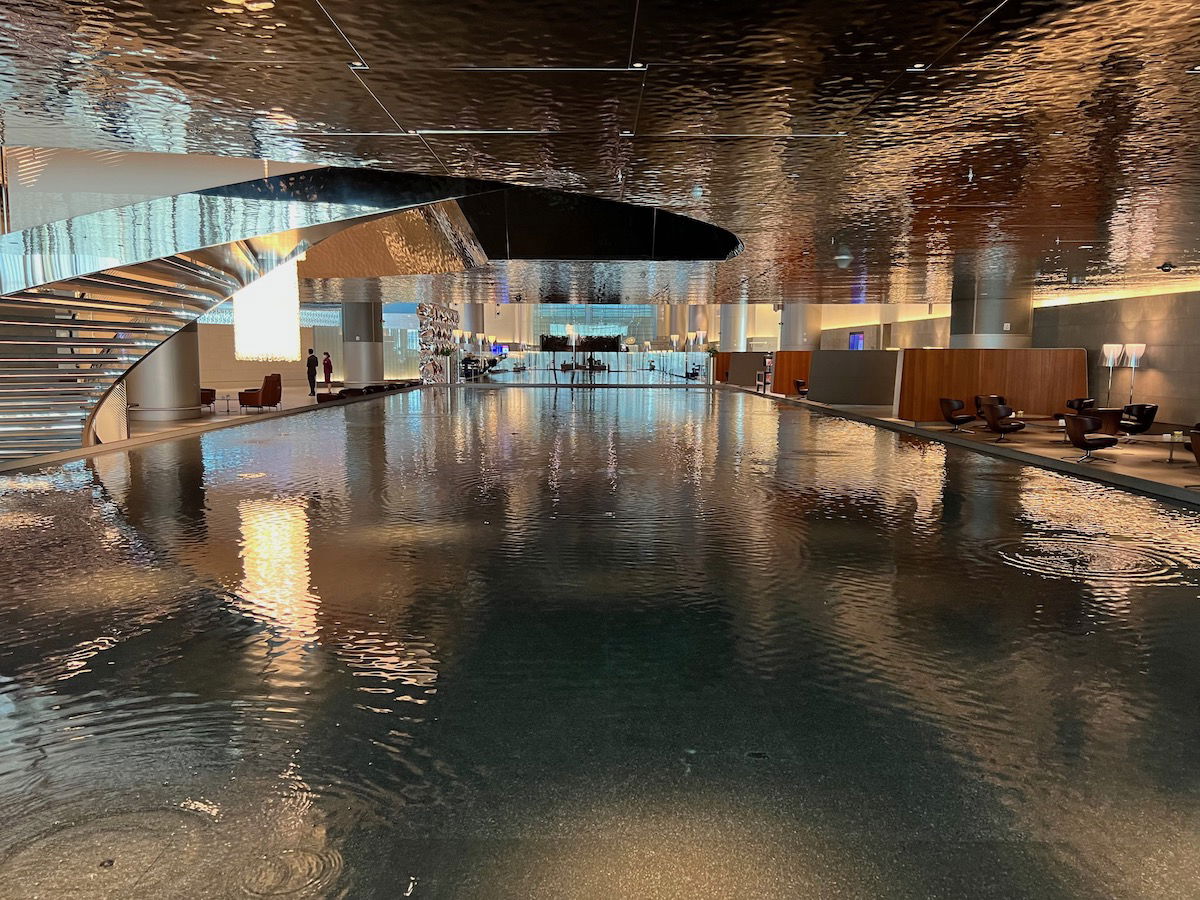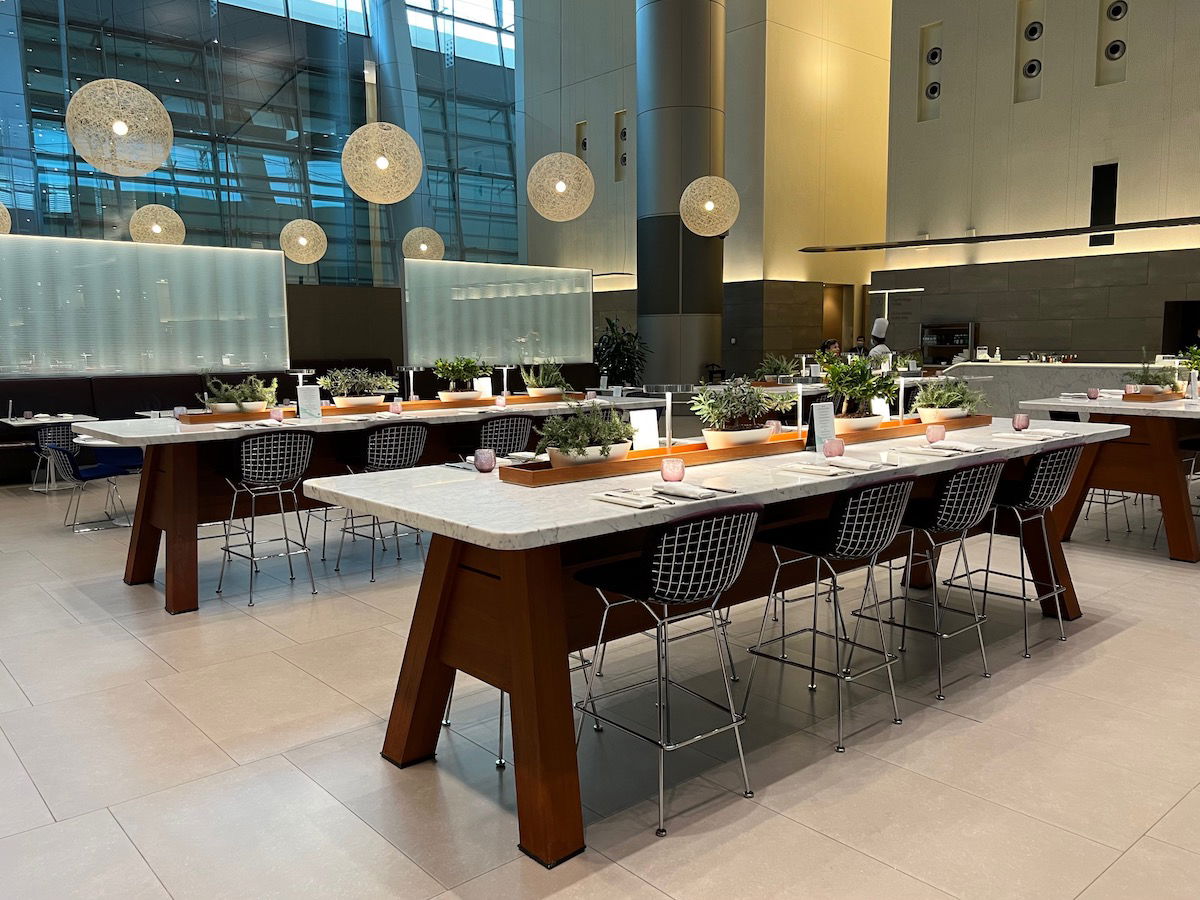 The Virgin Atlantic Clubhouse is my favorite business class lounge in Europe, and it's probably the business class lounge with the most fun vibe. It has a quirky design, amazing views, an outdoor terrace, friendly service, a la carte dining, and top notch drinks (including great cocktails and coffee).
This lounge experience is such a stark contrast to what you'll experience if you're flying business class on an airline like British Airways or Lufthansa.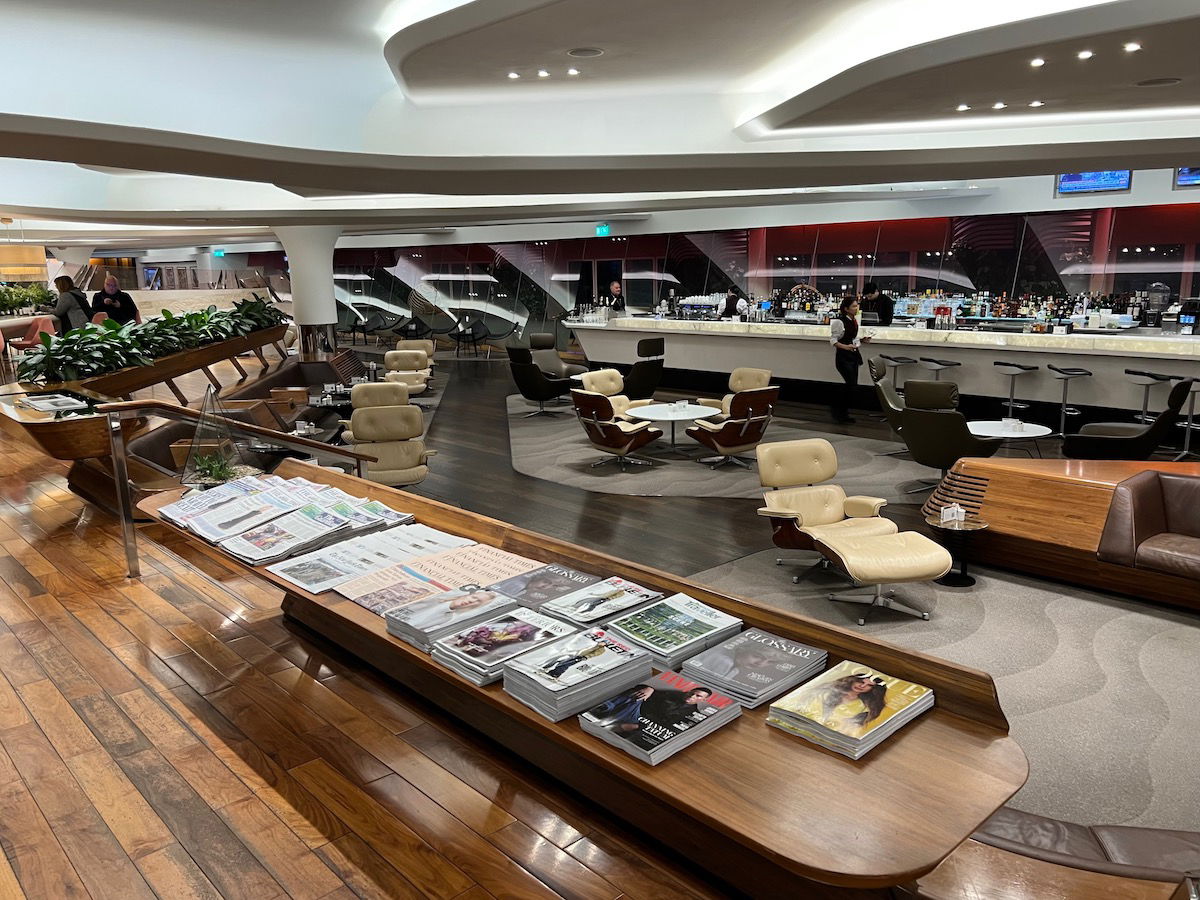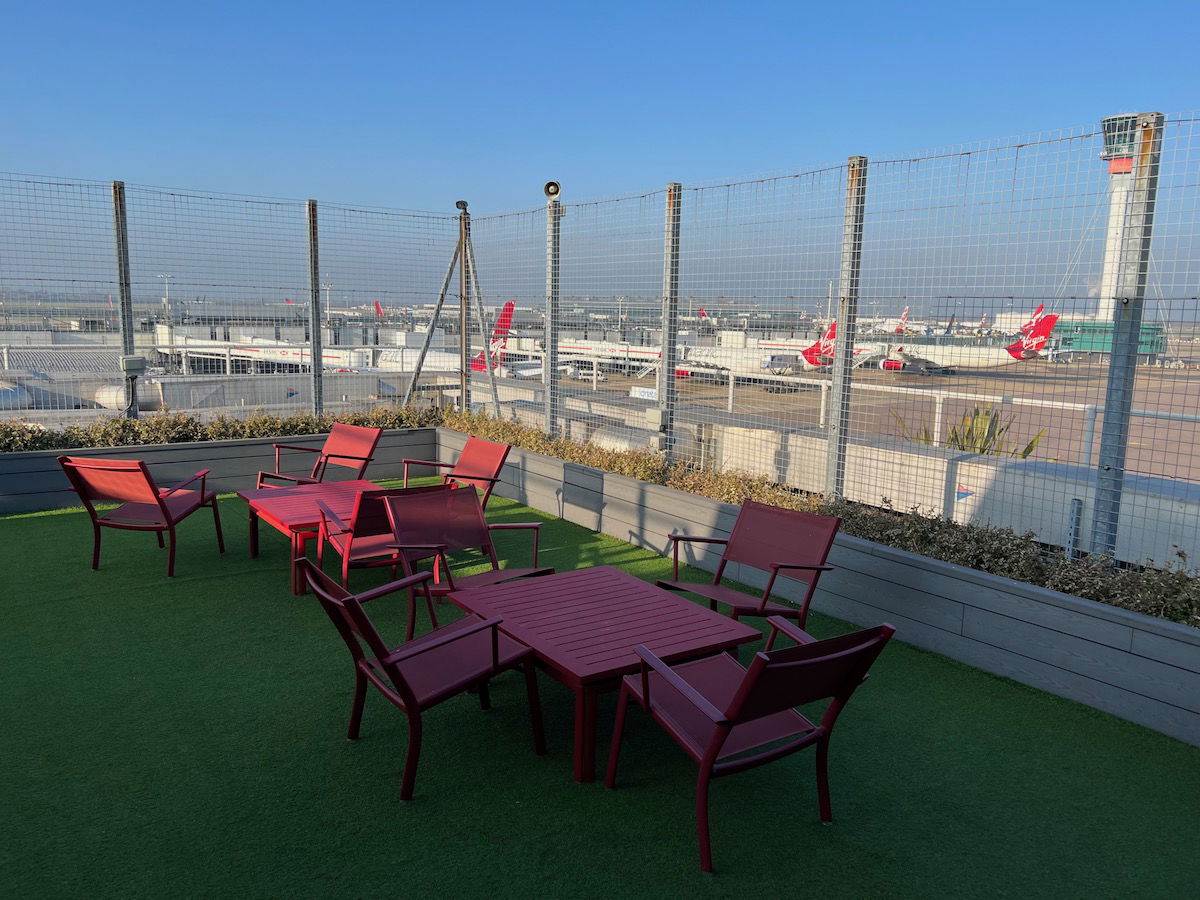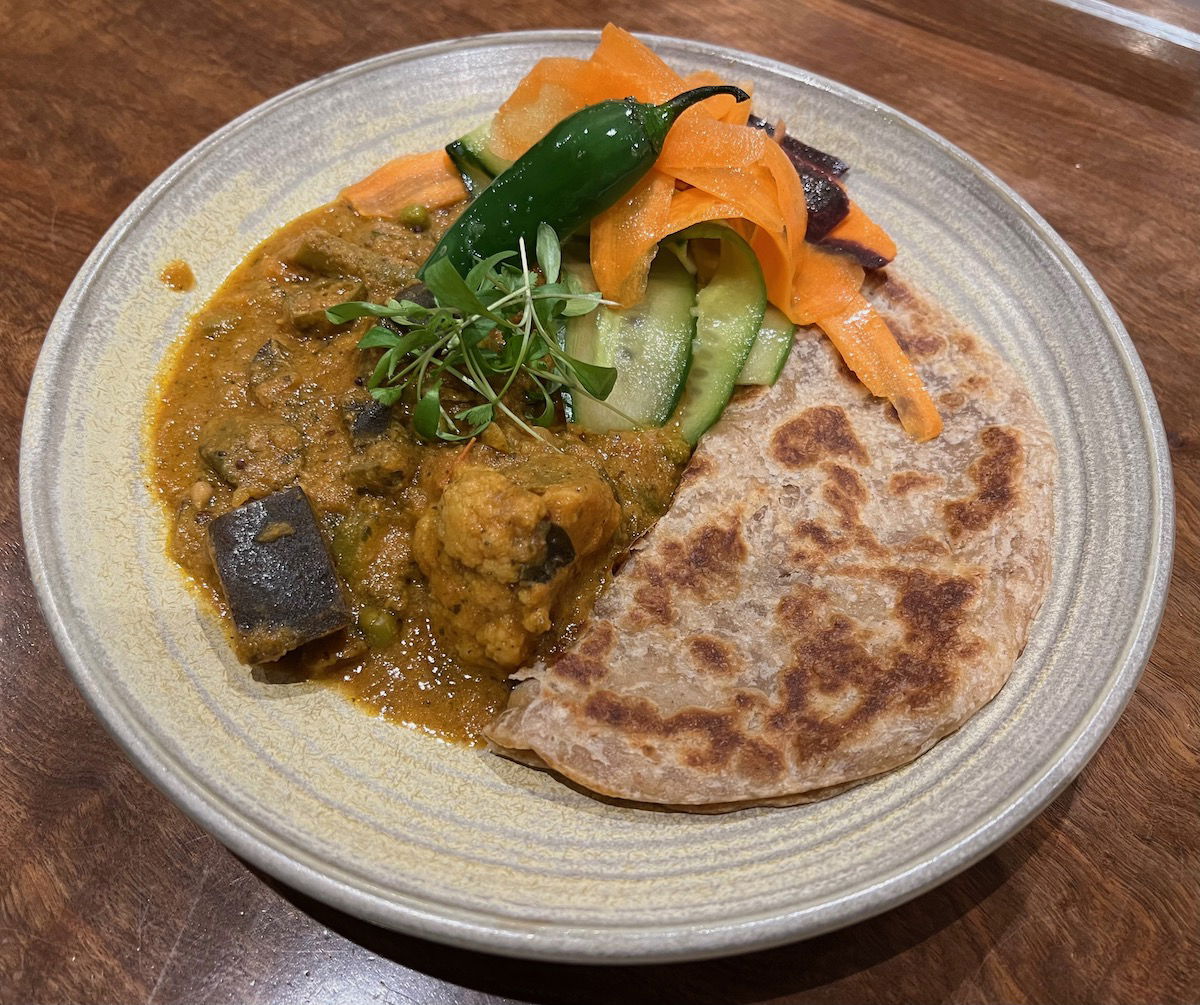 While the Emirates Business Lounge Dubai isn't about to win any design awards, it has some cool amenities, is massive, and has a good food and drink selection. While food is entirely from buffets, the options are endless, regardless of what kind of food you're looking for.
Personally I prefer the older Concourse B lounge to the newer Concourse A lounge. That's because this lounge has an awesome Moet & Chandon champagne bar, plus a Costa Coffee store, where you can get a (complimentary) barista made coffee. This is a great transit stop when traveling between other regions.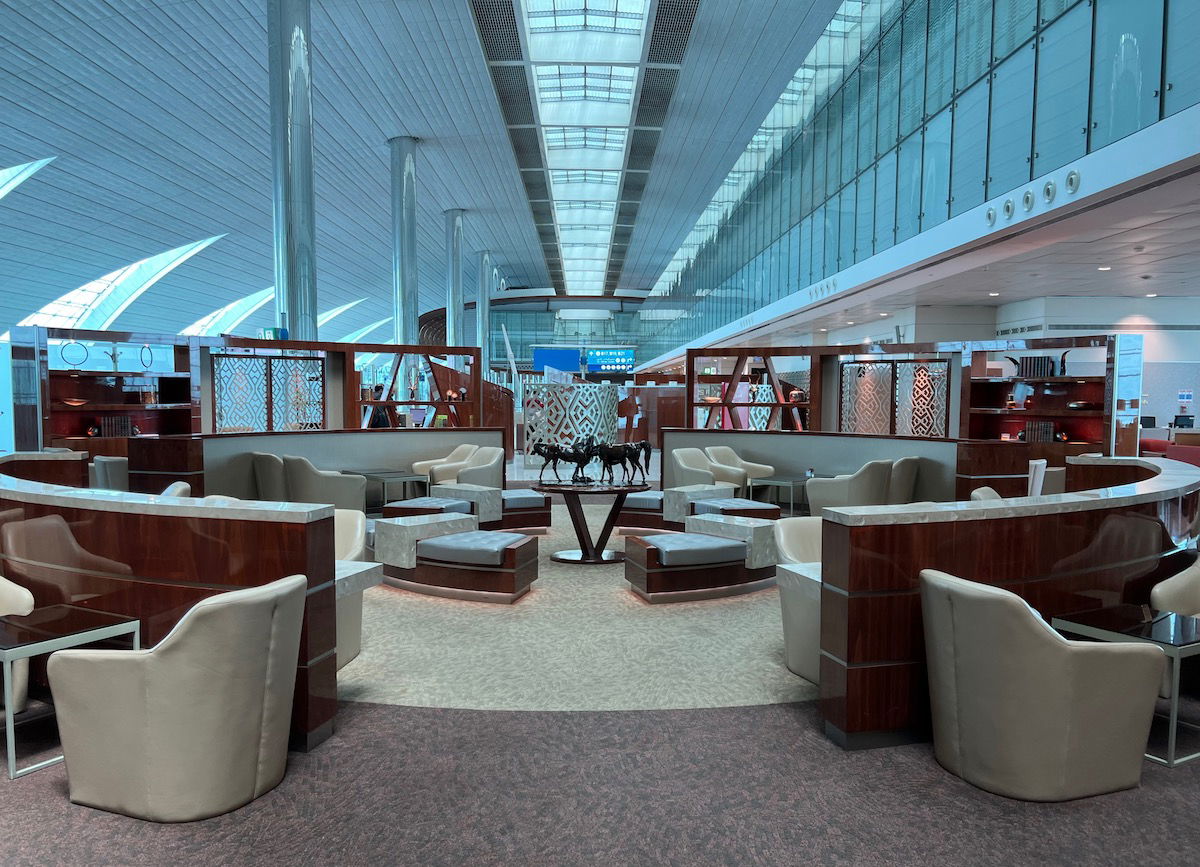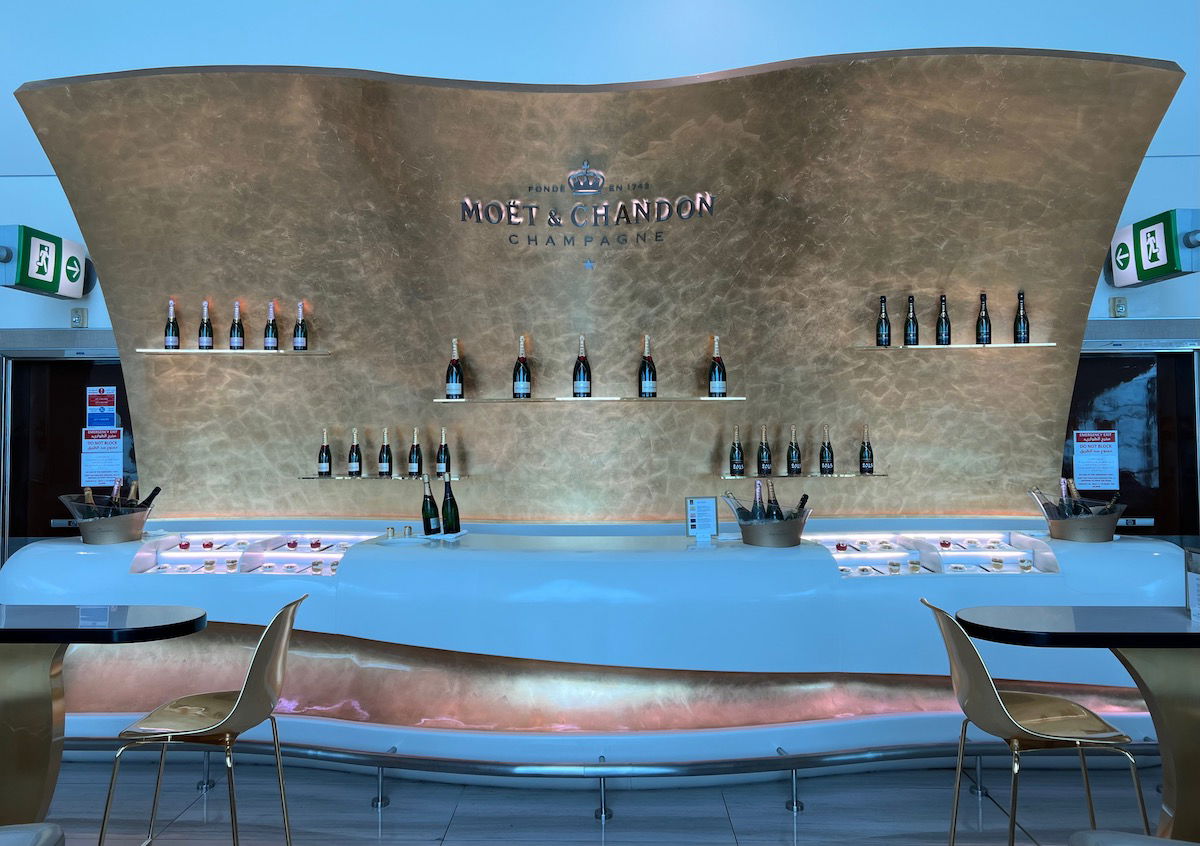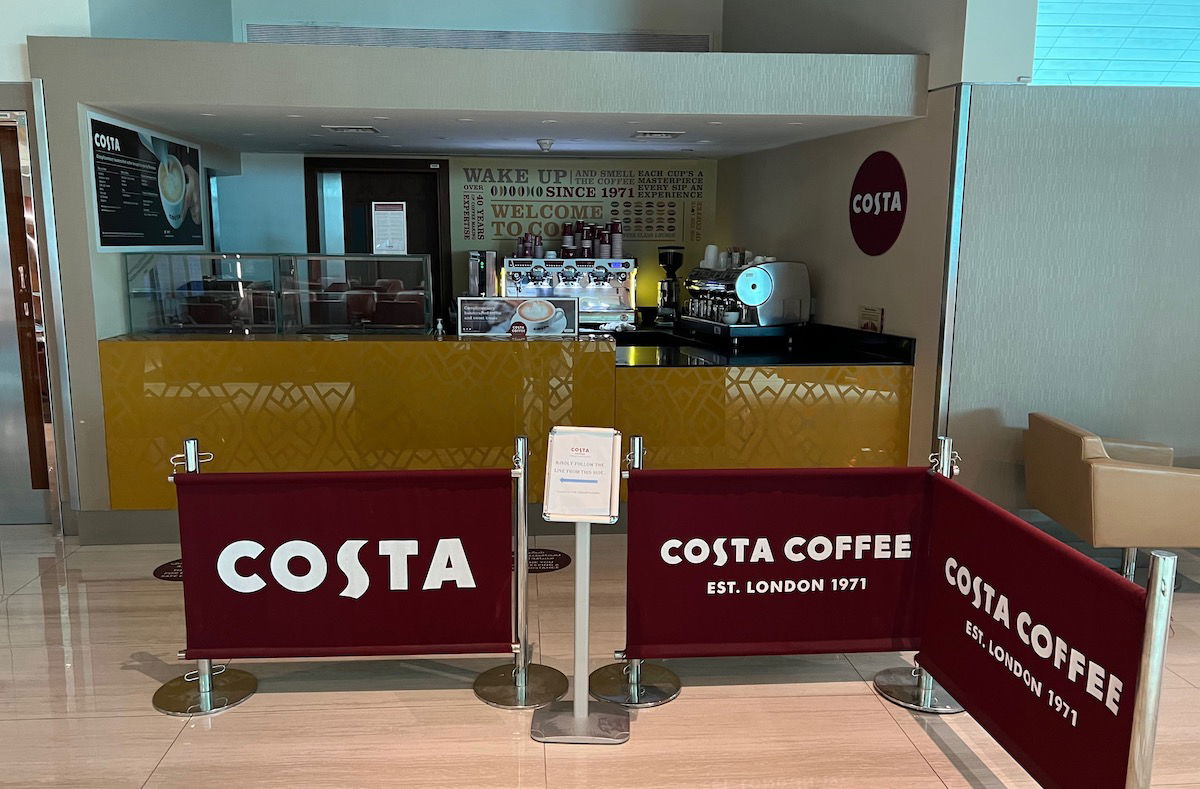 Turkish Airlines offers a top notch lounge at its hub in Istanbul. Admittedly this lounge can get really busy, given the size of the carrier's operations, but I still find it to be very good. The lounge has nice decor with plenty of different places to sit, an incredible food selection, and even private bedrooms for those with extended layovers.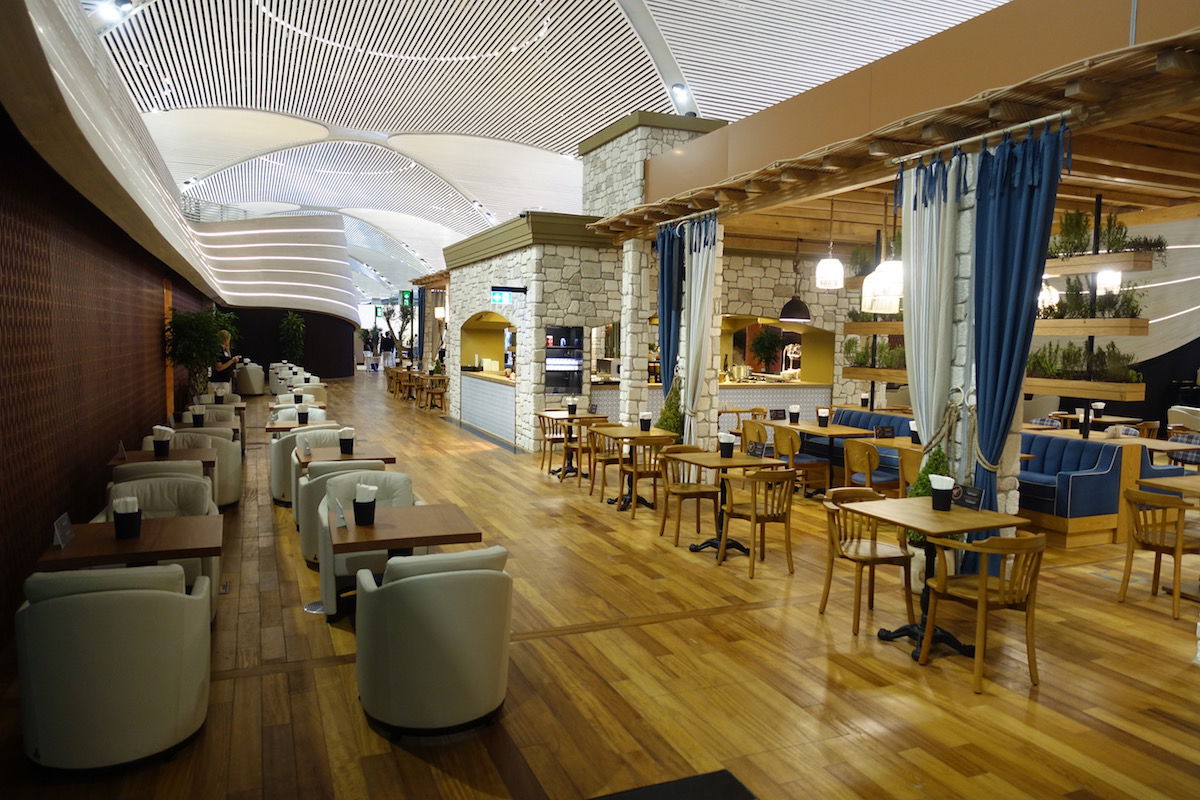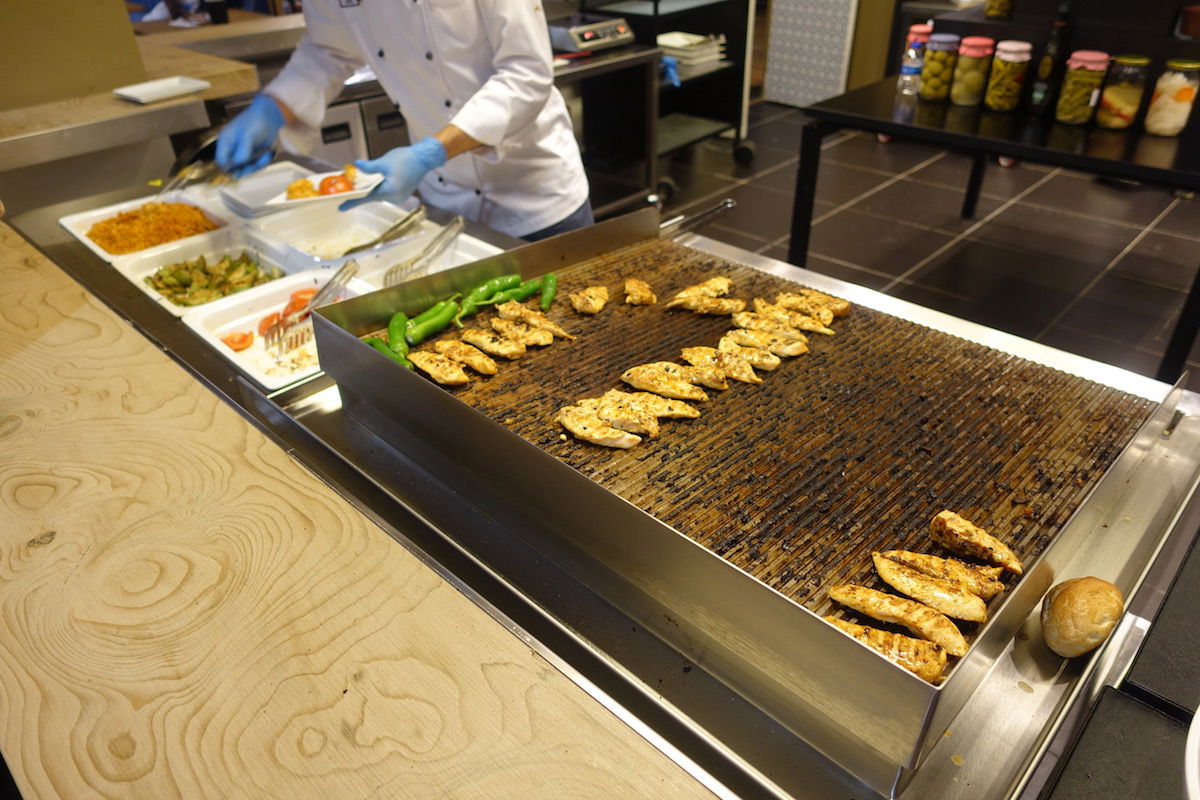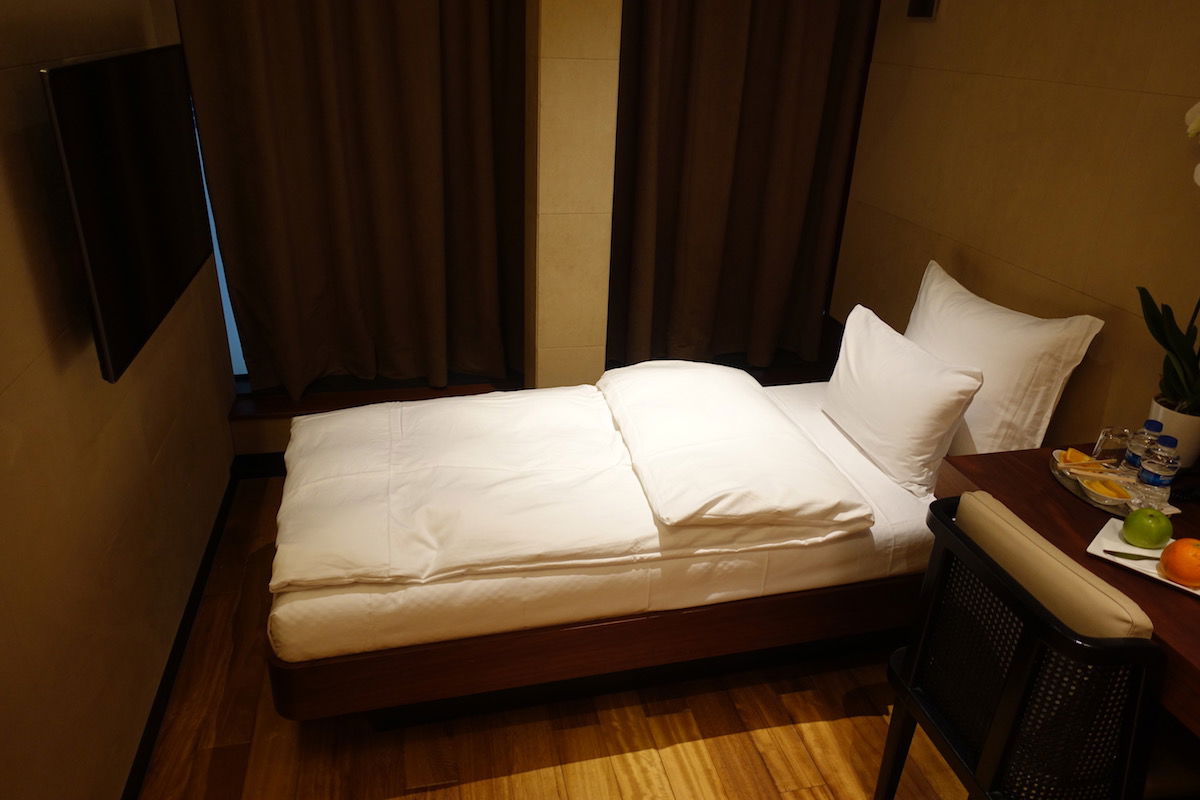 While the Air Canada Signature Suite Toronto has strict entry requirements, it really takes business class lounge dining to a whole new level. This is separate from the standard Air Canada Maple Leaf Lounge, so think of it almost like a great restaurant that business class passengers have access to.
The lounge is heavily focused on dining, with dozens of tables. In addition to an extensive buffet selection, the lounge also offers a la carte dining, as well as all kinds of wine, beer, and cocktails.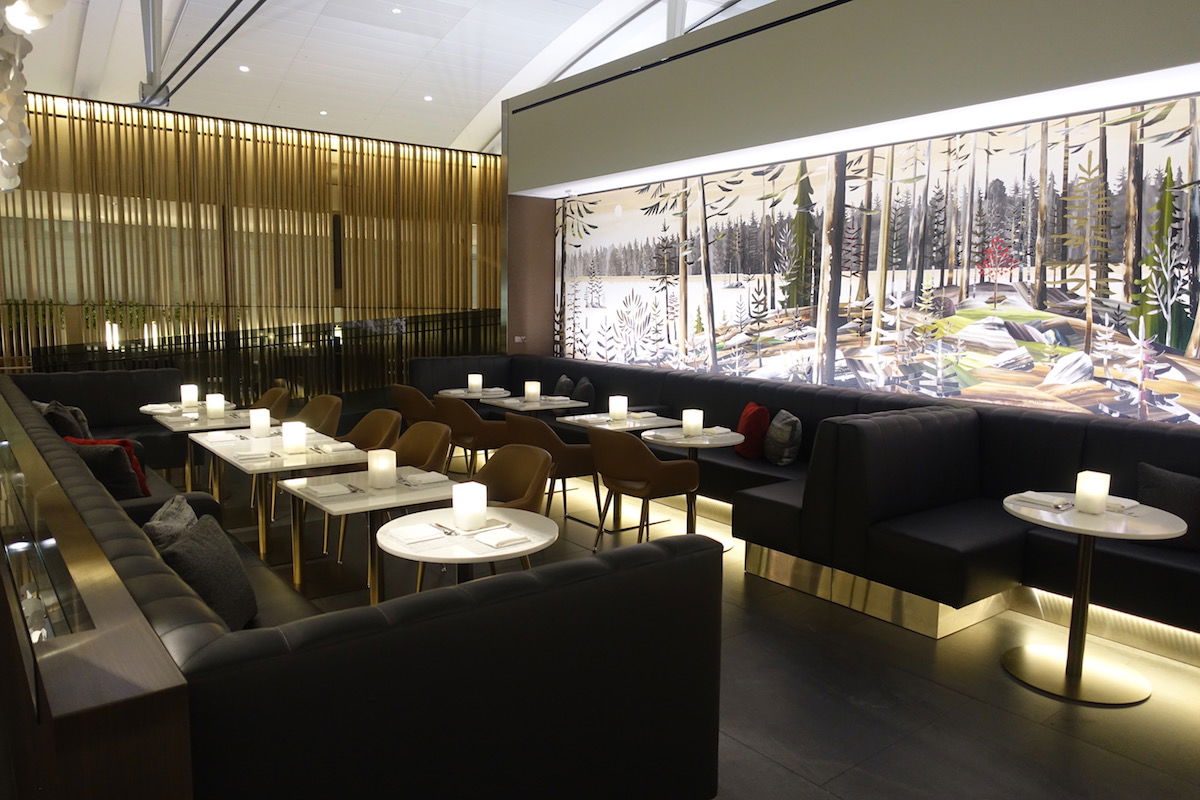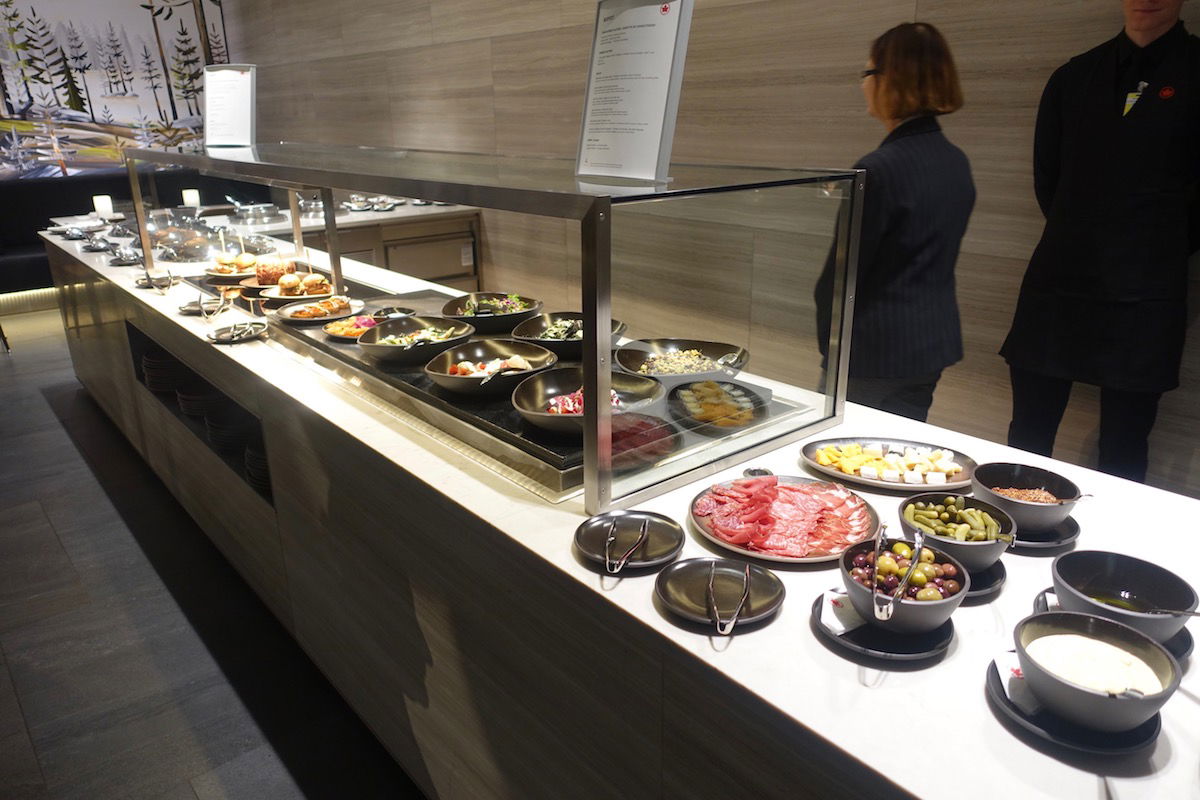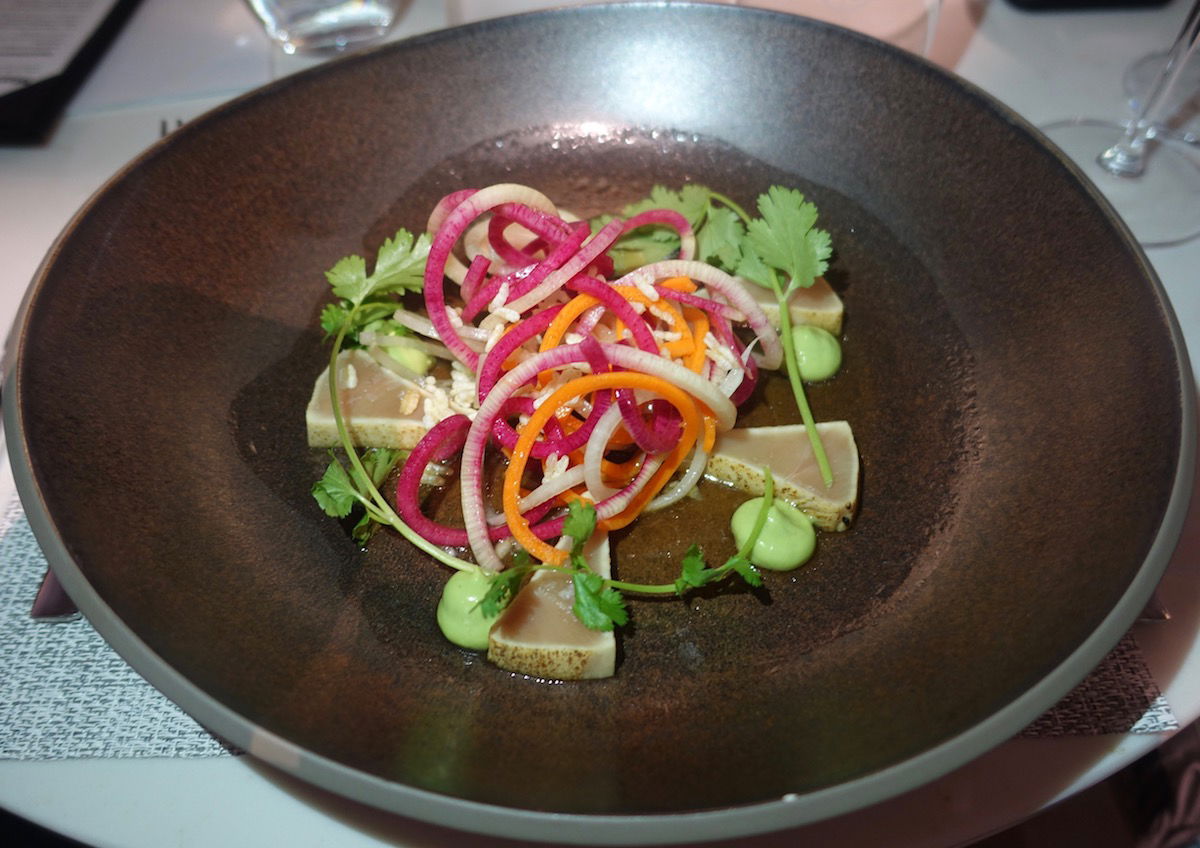 One thing United has done a great job with is its Polaris Lounges. They're all pretty great, and I'm not sure one is actually that much better than the other, but I do like the one in Newark quite a bit. Polaris Lounges are the best business class lounges offered by any US airline, with comfortable seating, quiet rest areas, cocktails and barista made coffee, and a la carte dining.
Honestly, if flying United long haul I'd highly recommend just eating in the lounge, because the food gets much worse once you board a flight.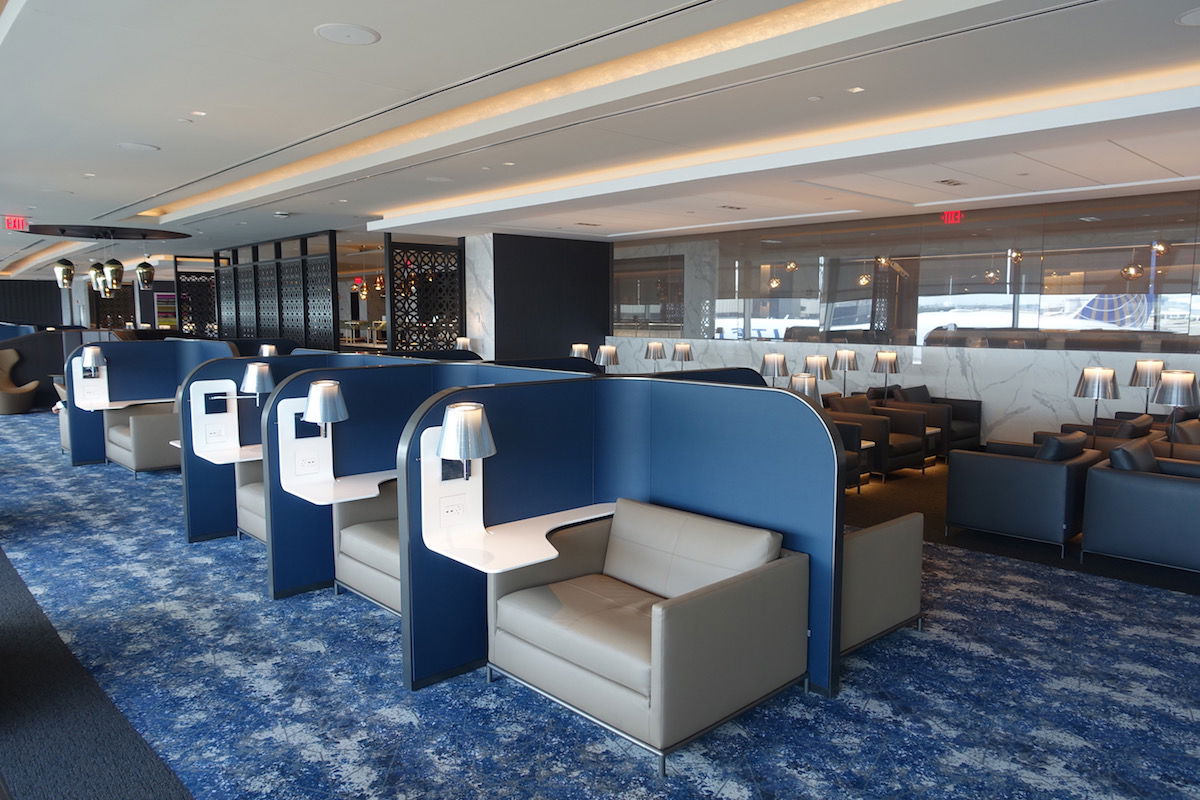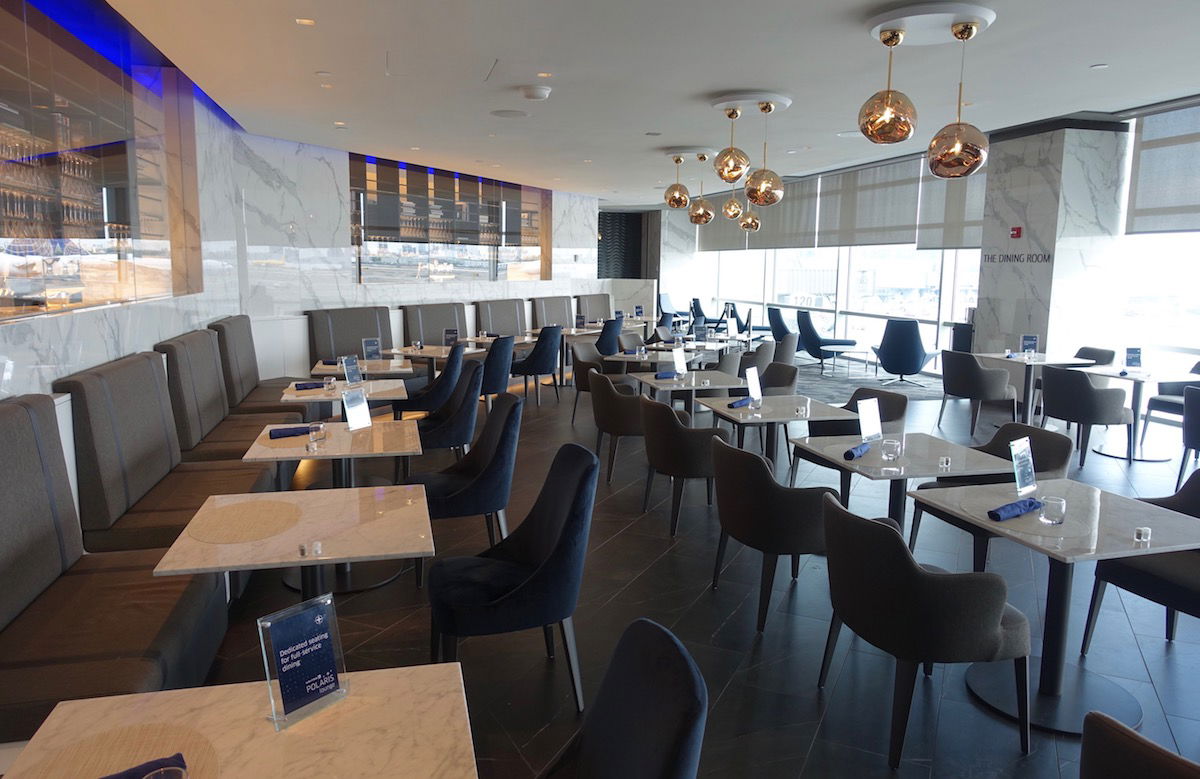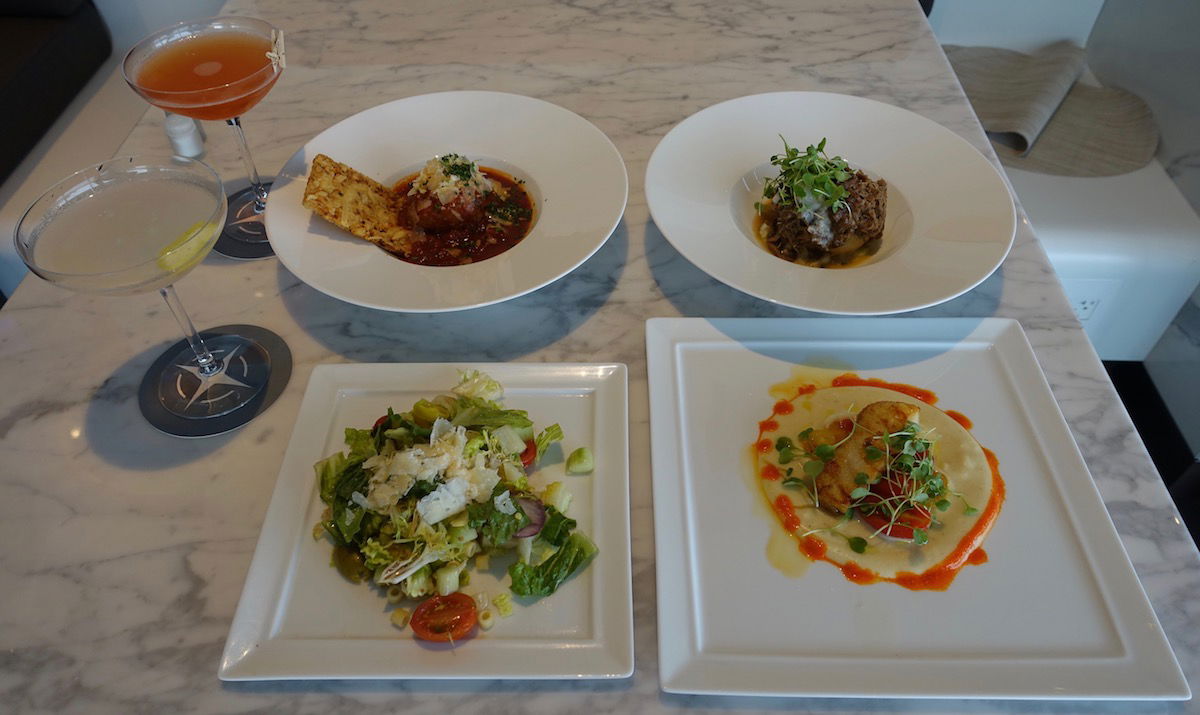 I'm a fan of Cathay Pacific lounges, though Hong Kong Airport continues to have limited lounge capacity. Fortunately the airline also has some great outstation lounges, and one of those is in London Heathrow.
The Cathay Pacific Lounge London Heathrow has elegant decor, amazing apron views, great food (including Cathay Pacific's signature dim sum and noodle bar), and barista made coffee. Premium oneworld travelers departing Terminal 3 really are in for a treat when it comes to lounges.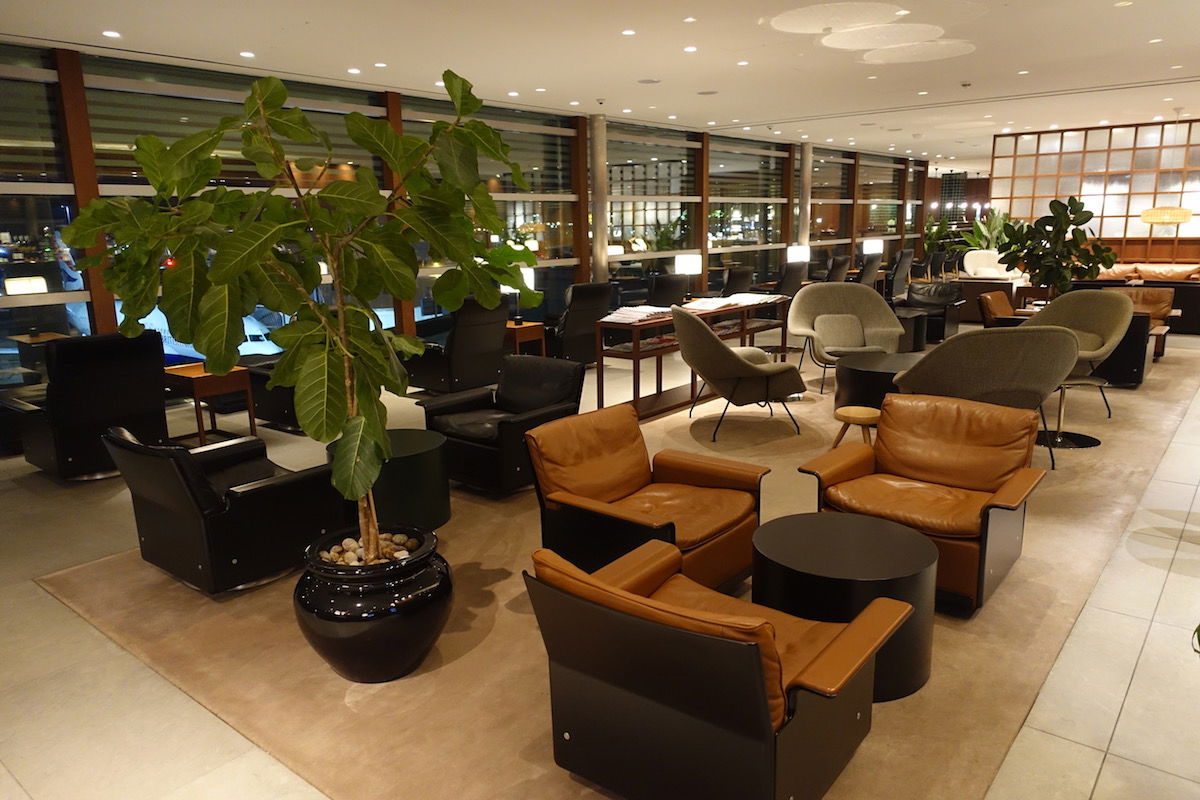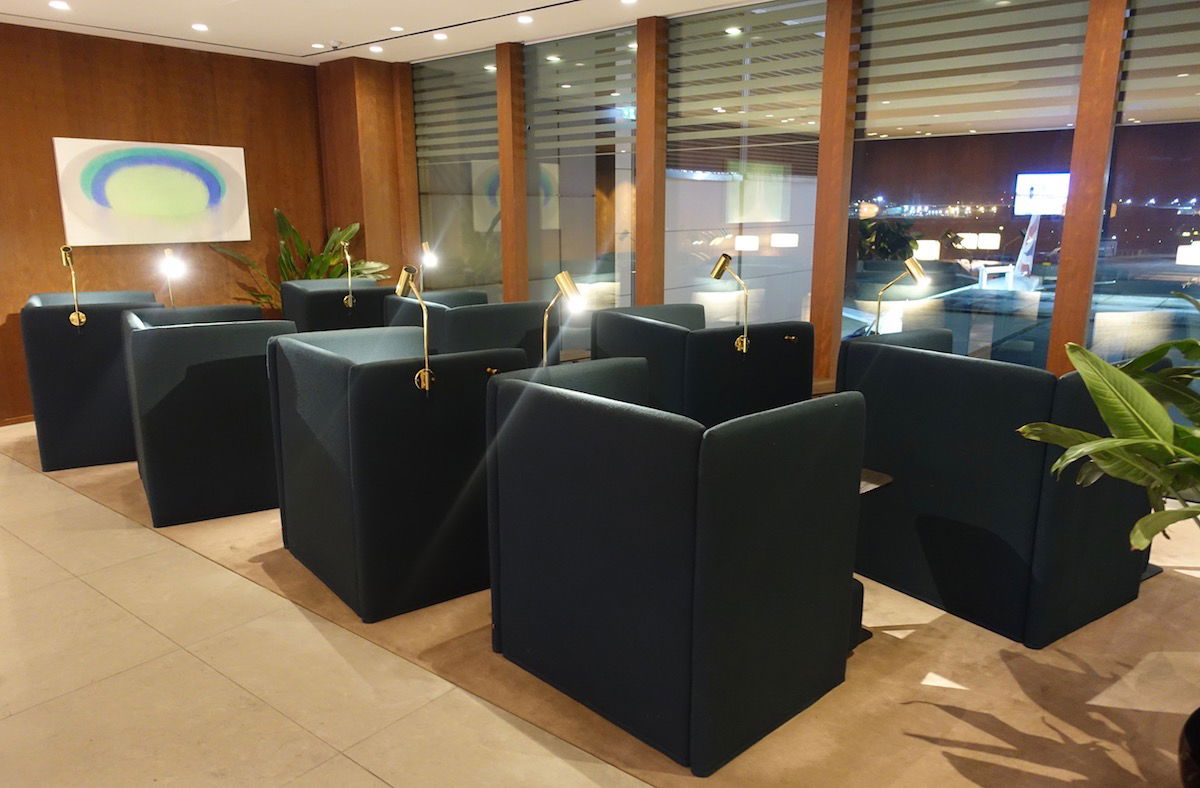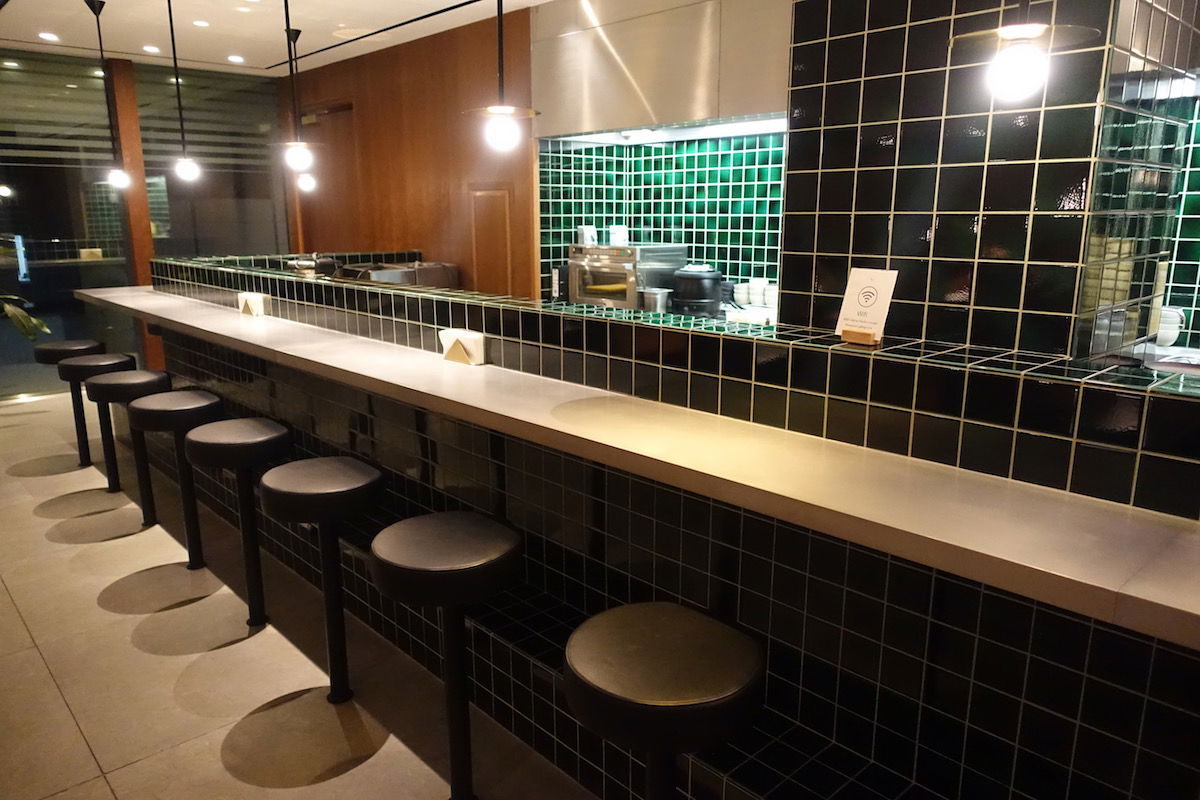 Bottom line
There are some fantastic business class lounges out there, though admittedly everyone will have their own favorites. The above are some of my picks for the best business class lounges I've visited. They all have something special, whether it's great buffets, a la carte dining, barista made coffee, or other cool amenities.
This list is by no means exhaustive, because there are lots of amazing lounges out there. I look forward to hearing what business class lounges OMAAT readers like most.
What are your favorite business class lounges in the world?