Etihad Airways will be introducing a new kind of business class seat starting in 2023, and it looks pretty promising.
Etihad 787s getting new Collins Aerospace Elements seats
As reported by Executive Traveller, Etihad Airways has revealed that it will be installing the new Collins Aerospace Elements seat on newly delivered Boeing 787s as of 2023. The Abu Dhabi-based carrier still has many Boeing 787s on order, including 11 Boeing 787-9s.
For context, Etihad's Boeing 787s currently feature the Business Studio, which is a solid staggered configuration with seats that alternate between being forward and rear facing.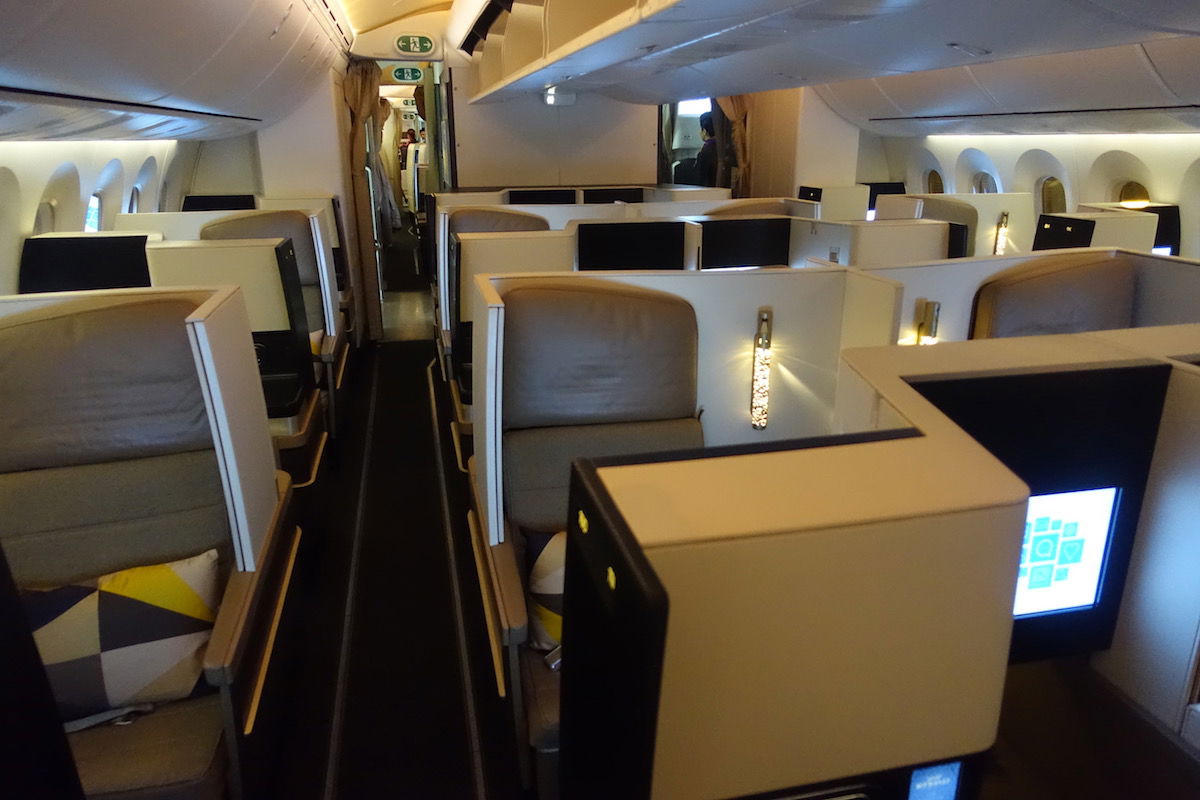 Meanwhile Etihad recently unveiled its new A350 business class, which is the Collins Aerospace Super Diamond configuration, featuring reverse herringbone seats with doors.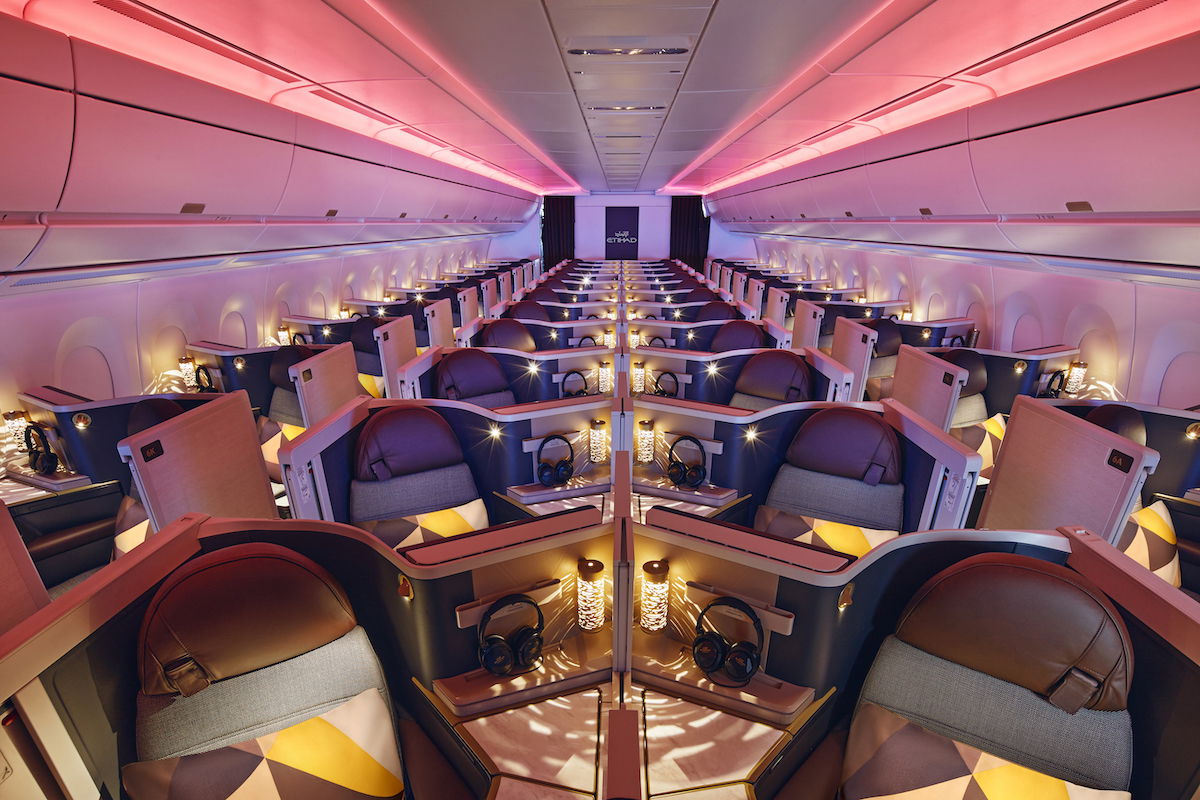 The new Collins Aerospace Elements seat seems like an upgrade over both of those products. The seats are also in a reverse herringbone configuration, and feature privacy doors. For all practical purposes, think of the future delivery 787-9s as featuring an upgraded version of the new A350 business class.
The new suite is supposed to feature more privacy and personal space. Below are pictures of the seat per Executive Traveller, not yet customized with Etihad finishes.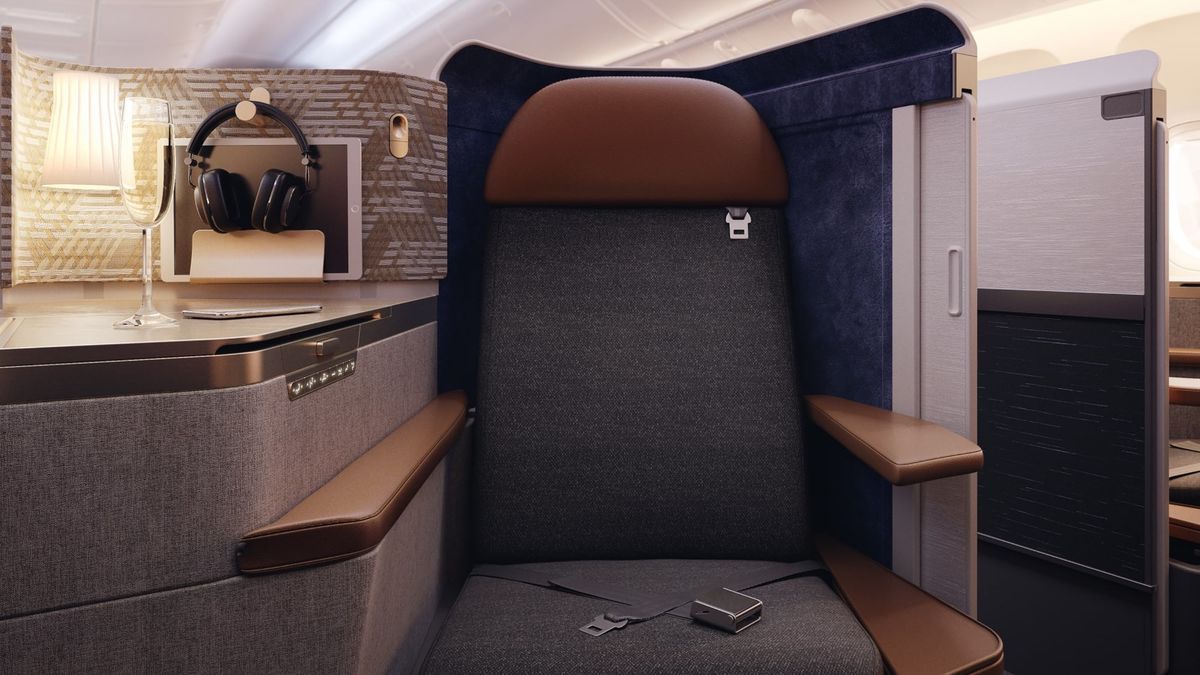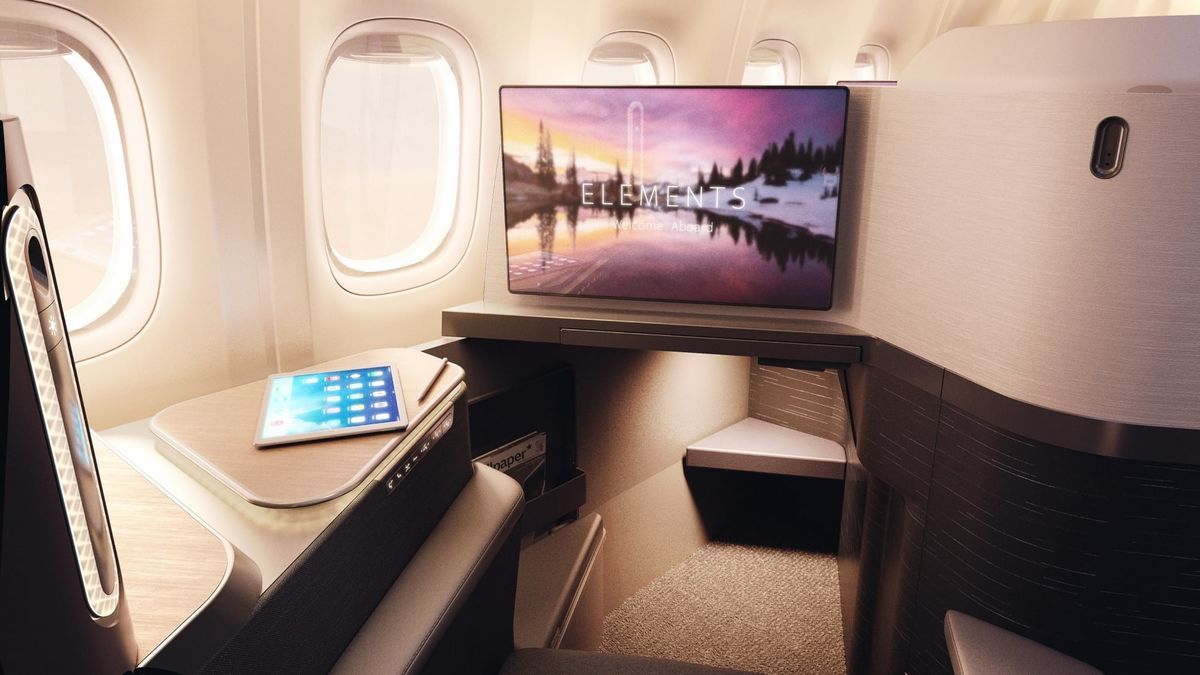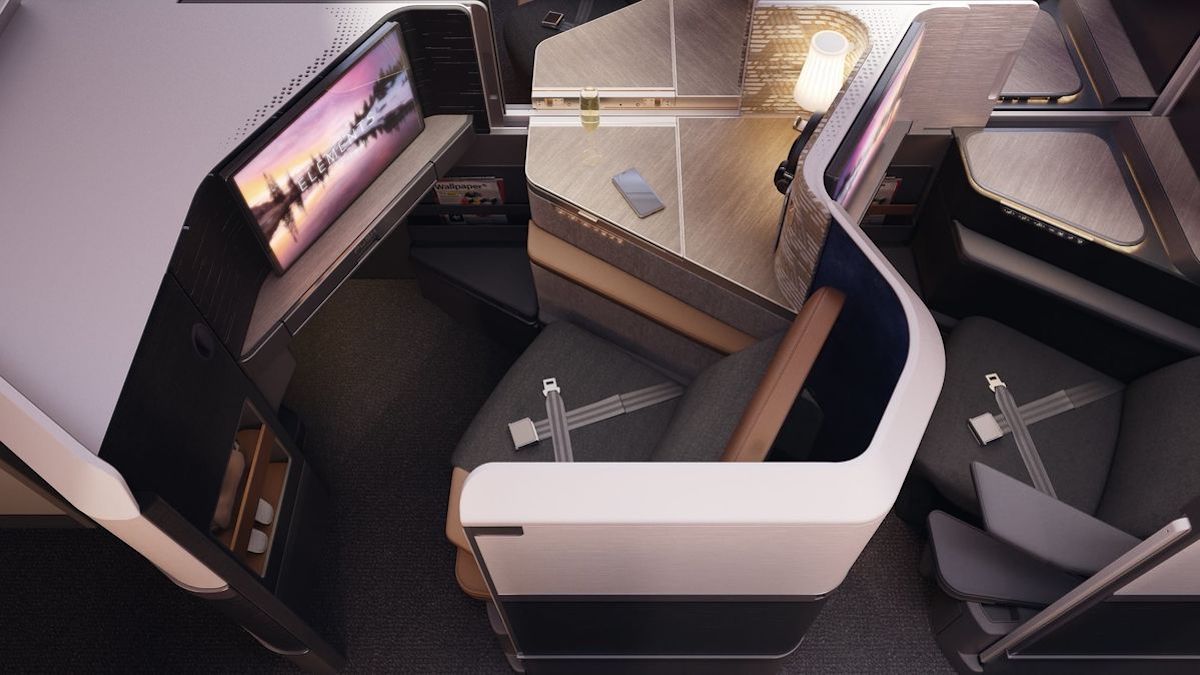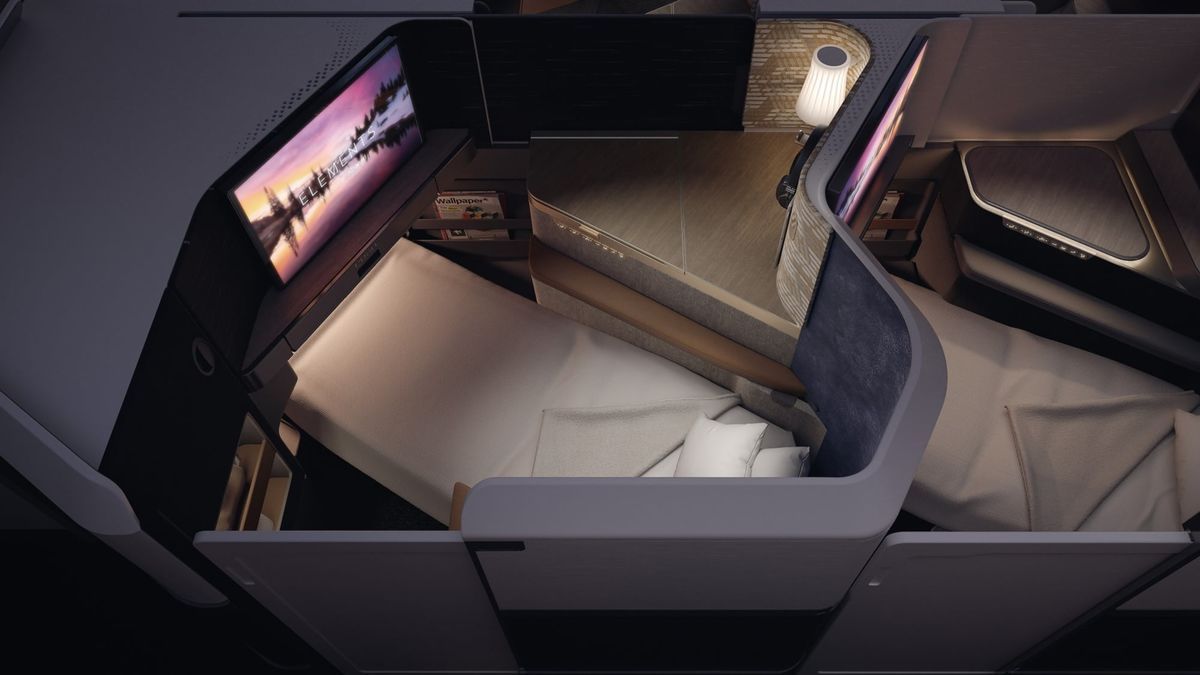 My take on Etihad's new business class seat
Collins Aerospace manufactures some great seats, and the new Elements product is supposed to be an evolution of the Super Diamond configuration that's already in service.
Of course it's hard to fully judge this seat without actually sitting in it. Furthermore, while it's claimed that the seat offers more personal space and privacy, it would help to see a potential seatmap, to give a sense of whether passengers are actually being allocated more space, or if existing space is just being used more creatively.
This looks like an excellent product, and I'm excited to see it enter service as of next year. I suspect this will become the new gold standard of "generic" business class hard products.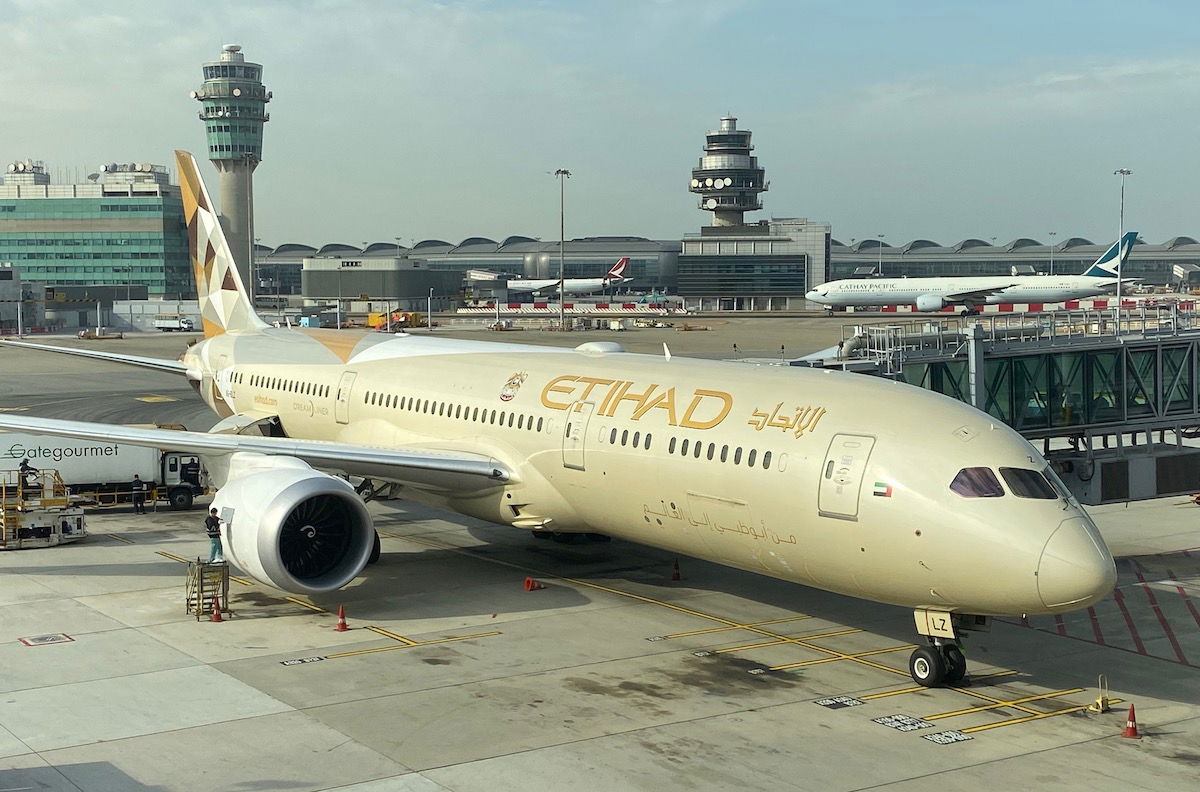 Bottom line
Etihad Airways will be installing the Collins Aerospace Elements seats on its new Boeing 787s that are delivered as of 2023. The airline just introduced a new business class on its A350s, and now yet another new product will be introduced.
I'm excited about this, though will reserve full judgment for when I actually sit in a seat like this.
What do you make of Etihad's new business class?