In the past I've ranked what I consider to be the world's best business class seats, and I've also shared what I consider to be the world's best business class airlines. In this post I wanted to talk more broadly about the amenities, services, and features, that make a business class product great.
While flying business class is just about always better than flying economy, there's a huge amount of variance in terms of the quality of business class between airlines. I walk away from some flights thinking "I wouldn't fly that airline again even if it was the only nonstop option," while I walk away from other flights thinking "I'd connect in order to fly that business class again."
With that out of the way, let's talk about what makes a business class product great. I'll share the 12 things that matter most to me, roughly ranked starting with what I value most. Of course let me acknowledge that we all have different preferences, and for that matter the order can also vary based on the individual flight, since we're not always looking for the same thing on all flights.
With that in mind, below are the factors that make for a perfect business class flight, in my opinion.
Direct aisle access & privacy
At the end of the day, business class is all about the seat. While the world's top first class products can be over-the-top, the single thing that's most important in business class is the seat, so that you can get some rest. What am I looking for in a business class seat?
Direct aisle access, so that I can enjoy looking out the window without having to step over someone to access the aisle
Ideally some level of privacy; this doesn't have to be a door (though I do like doors!), but rather just some sort of privacy shield so that you don't feel like you're too exposed to the aisle, and so that you don't get bumped by service items
Bonus points to airlines that have flexible seating options for those traveling together, like Qatar Airways Qsuites, which lets you create a double bed or seating pod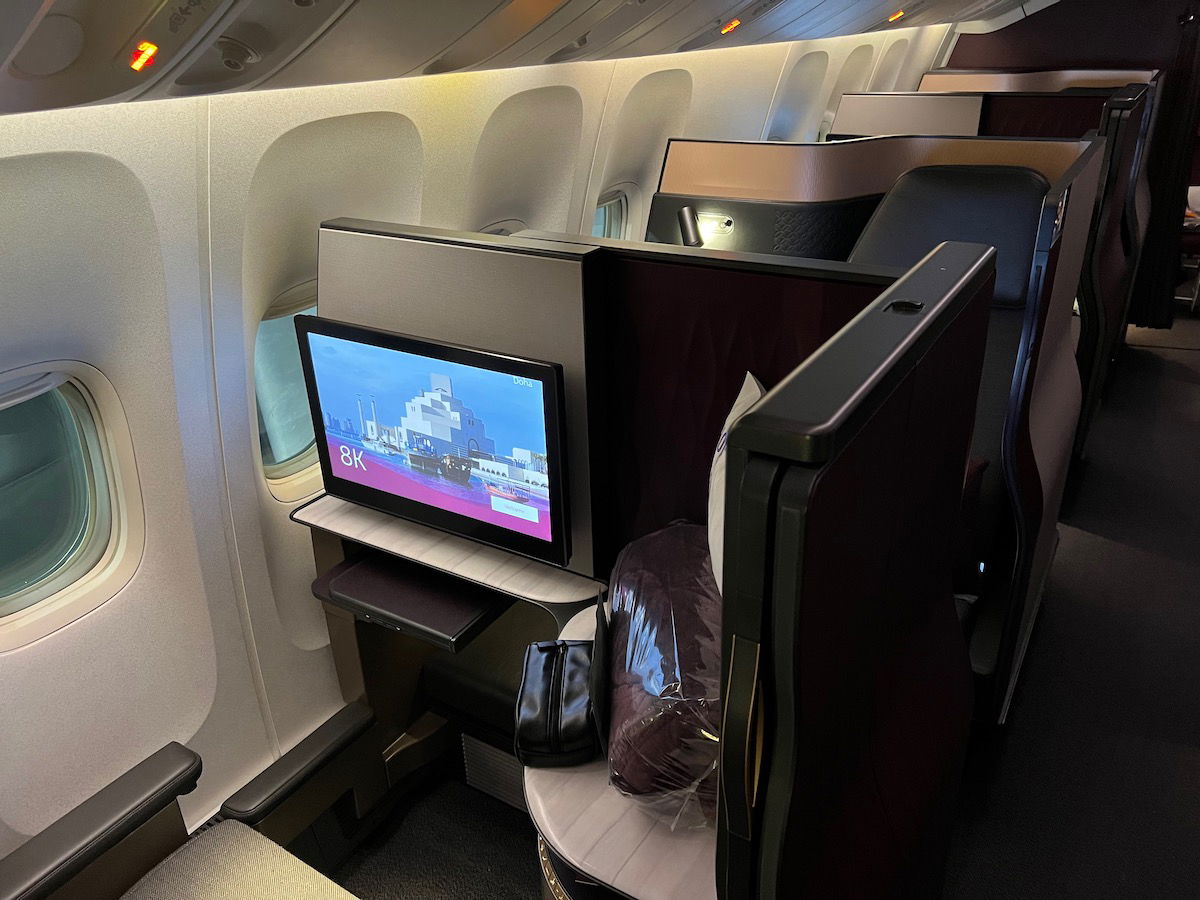 Reasonably priced & fast Wi-Fi
In this era we can stay connected just about anywhere, and that includes when flying. Admittedly I value Wi-Fi more than the average person, as this is the second most important business class feature for me. I'm instantly happy if I'm flying an airline that has fast and reasonably priced Wi-Fi, ideally with no data caps (since airlines with Wi-Fi data caps typically have outrageously low limits).
$10 "Super Wi-Fi" on Qatar Airways with no data caps and good speeds? Yes please!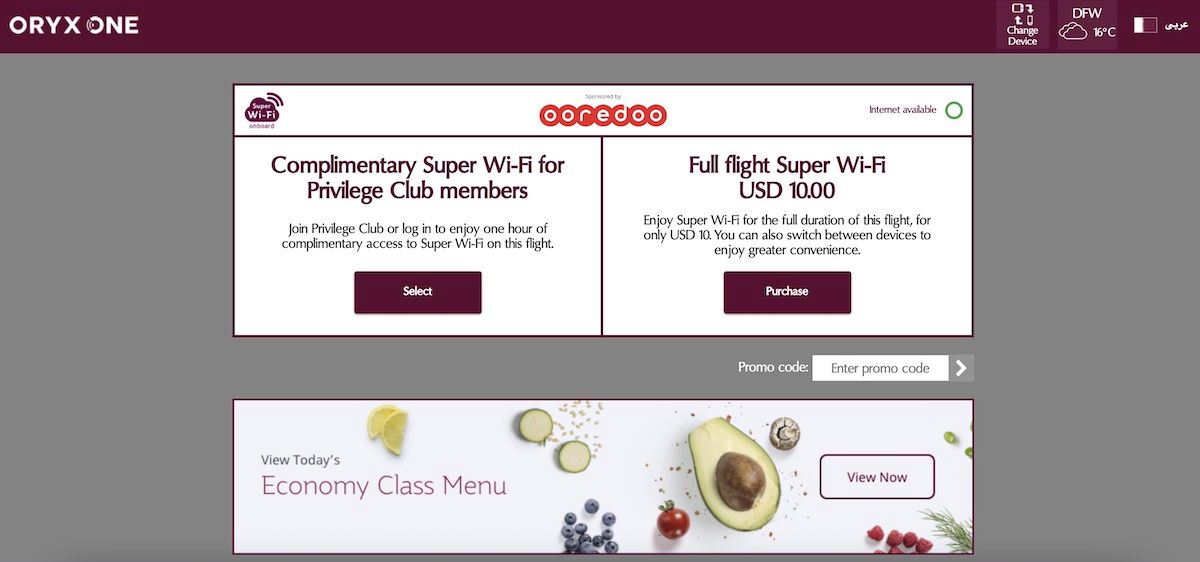 Great bedding
As I said above, business class is all about the seat, though what's a good seat without a plush pillow and blanket? This might sound silly, until you fly an airline that gives you a scratchy blanket and a pillow as thick as a piece of cardboard. I love an airline that offers multiple pillows, a cozy blanket that's not overly warm, and even a mattress pad.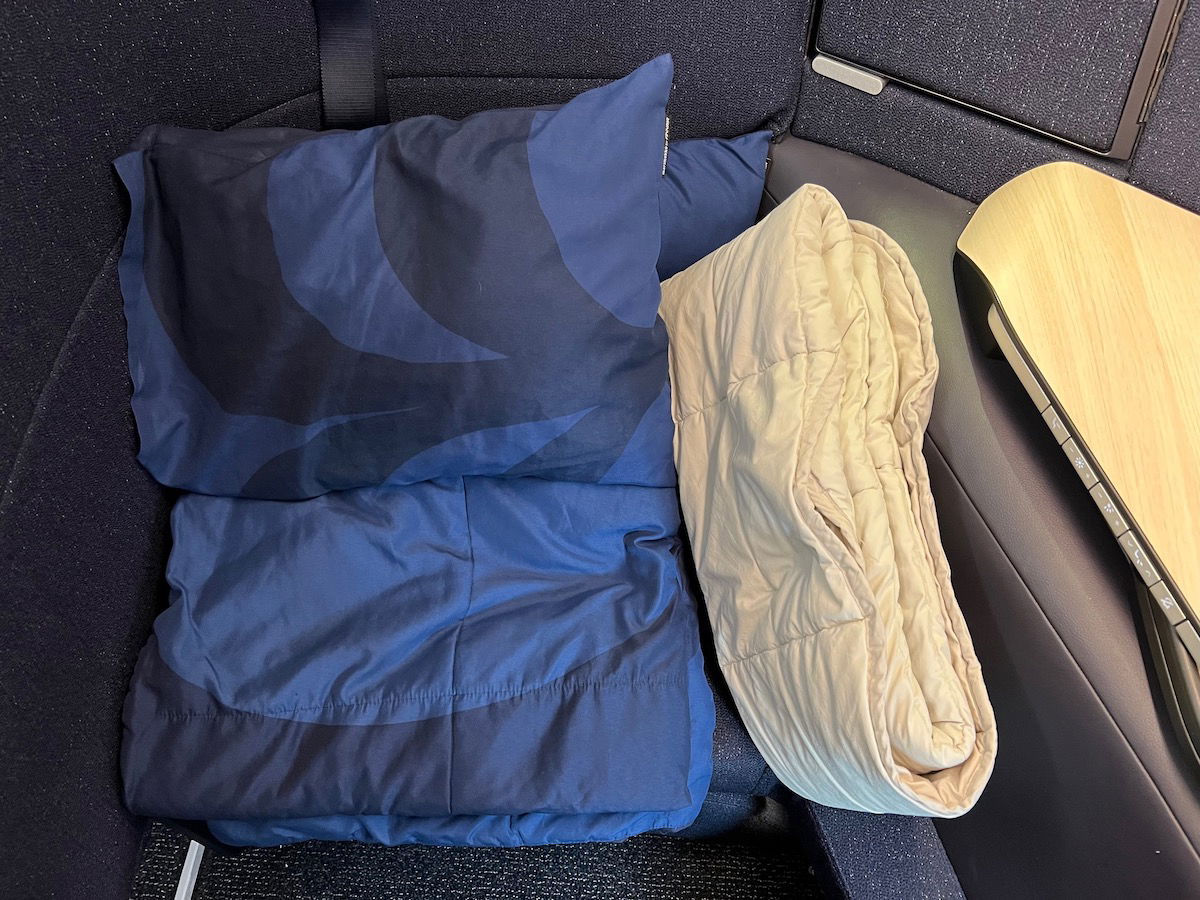 Tasty & nicely presented food
Who doesn't like a good meal? That applies in the air as much as on the ground. First and foremost, airlines need to focus on something that actually tastes good for what it is. It doesn't need to be overly fancy, but just needs to be well executed. I'd rather have a tasty salad than a disgusting wagyu meatloaf.
If airlines can get the basics right, of course it's nice if you feel like you're getting a restaurant-quality experience.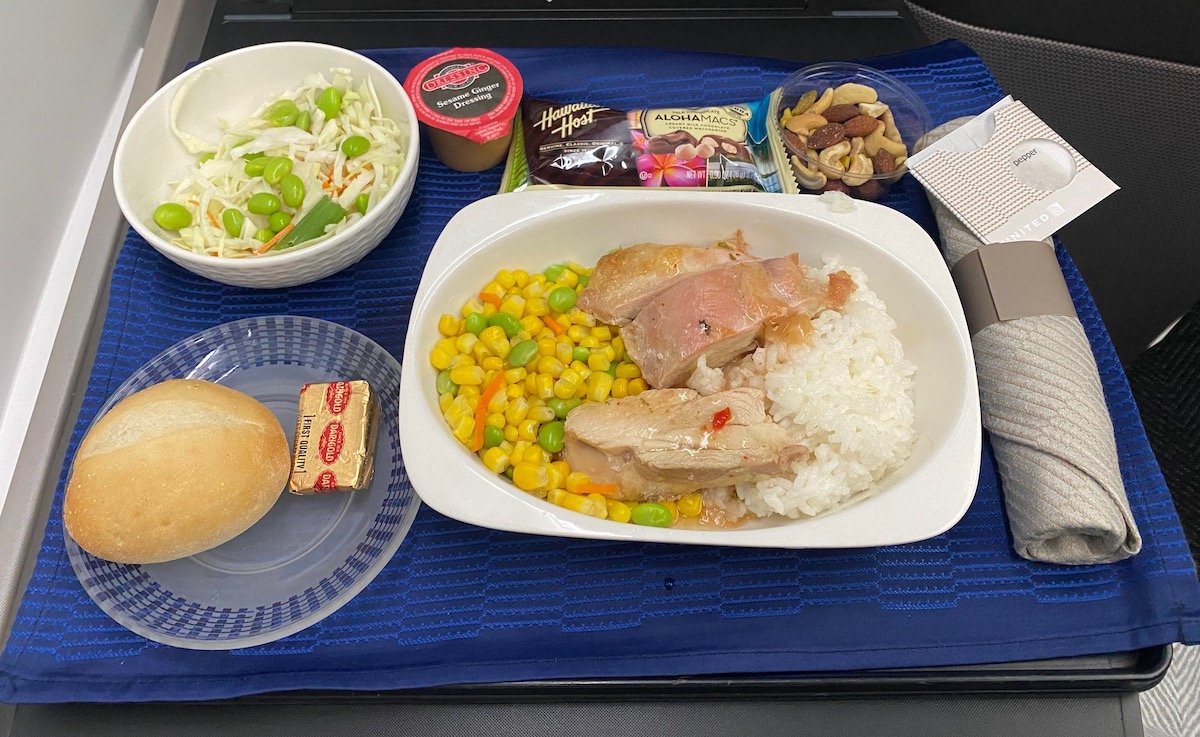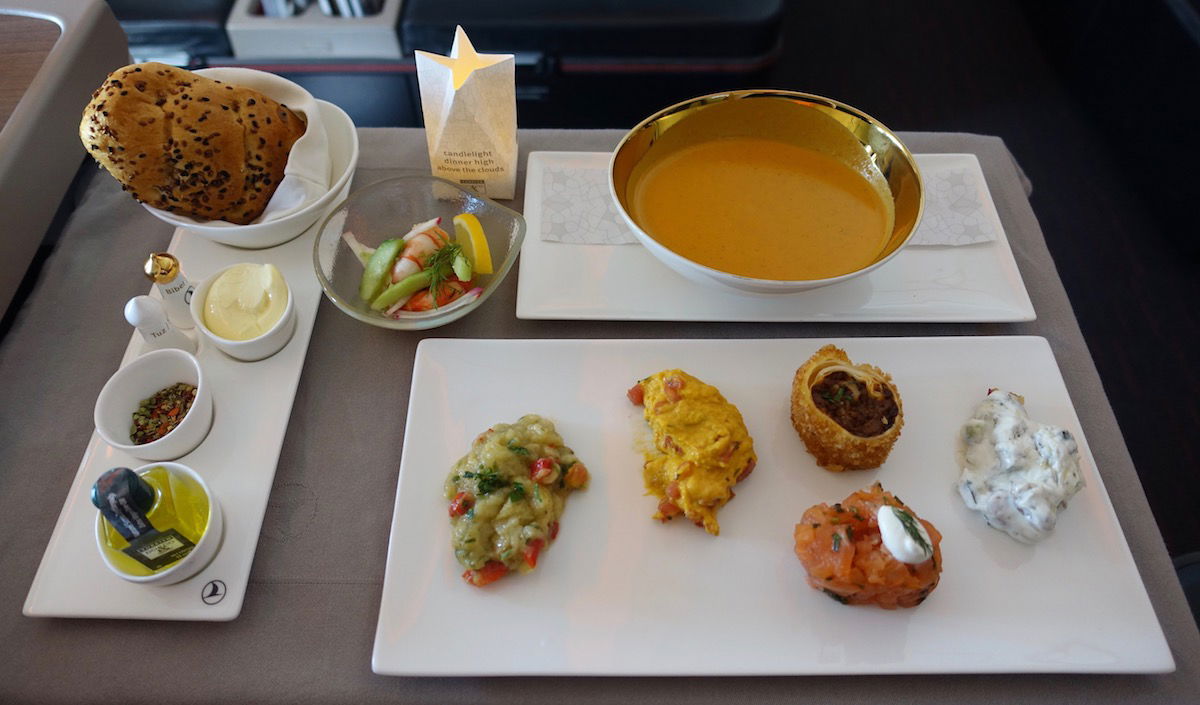 Friendly & attentive service
I don't really necessarily care what the service style is, I just care that the flight attendants are friendly and seem like they want to be there. I'm just as happy with Cathay Pacific's hands-off service (where between meals you'll only see the crew in the cabin when you press the call button) as I am with Singapore Airlines' outrageously hands-on service (they're like ninjas in anticipating what passengers want).
Just don't make passengers feel like they're an inconvenience.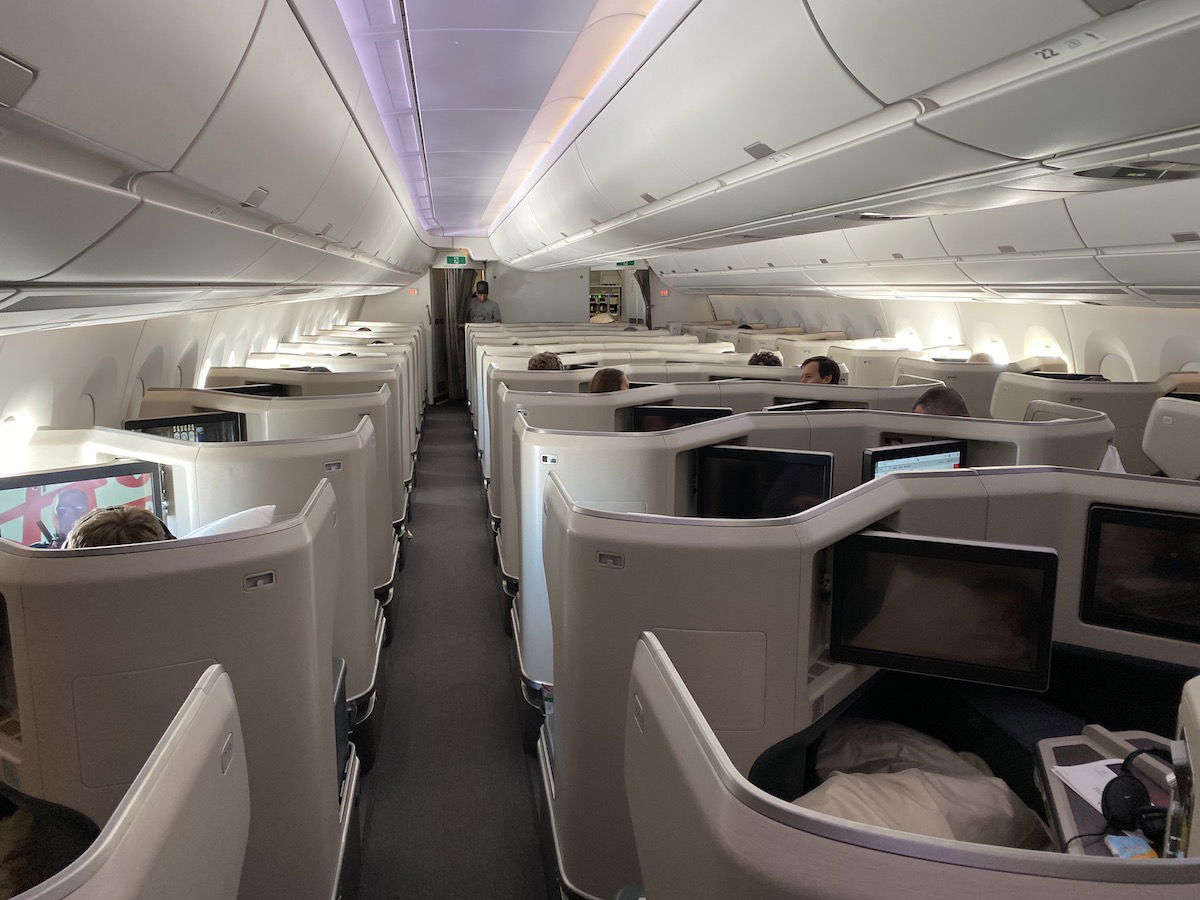 Individual air nozzles
Some airlines are known for keeping their cabins really warm. Admittedly everyone has different temperature preferences, but for those of us who easily get hot, individual air nozzles can make a huge difference. It amazes me how many airlines choose not to invest in these, as I find they help me sleep much better.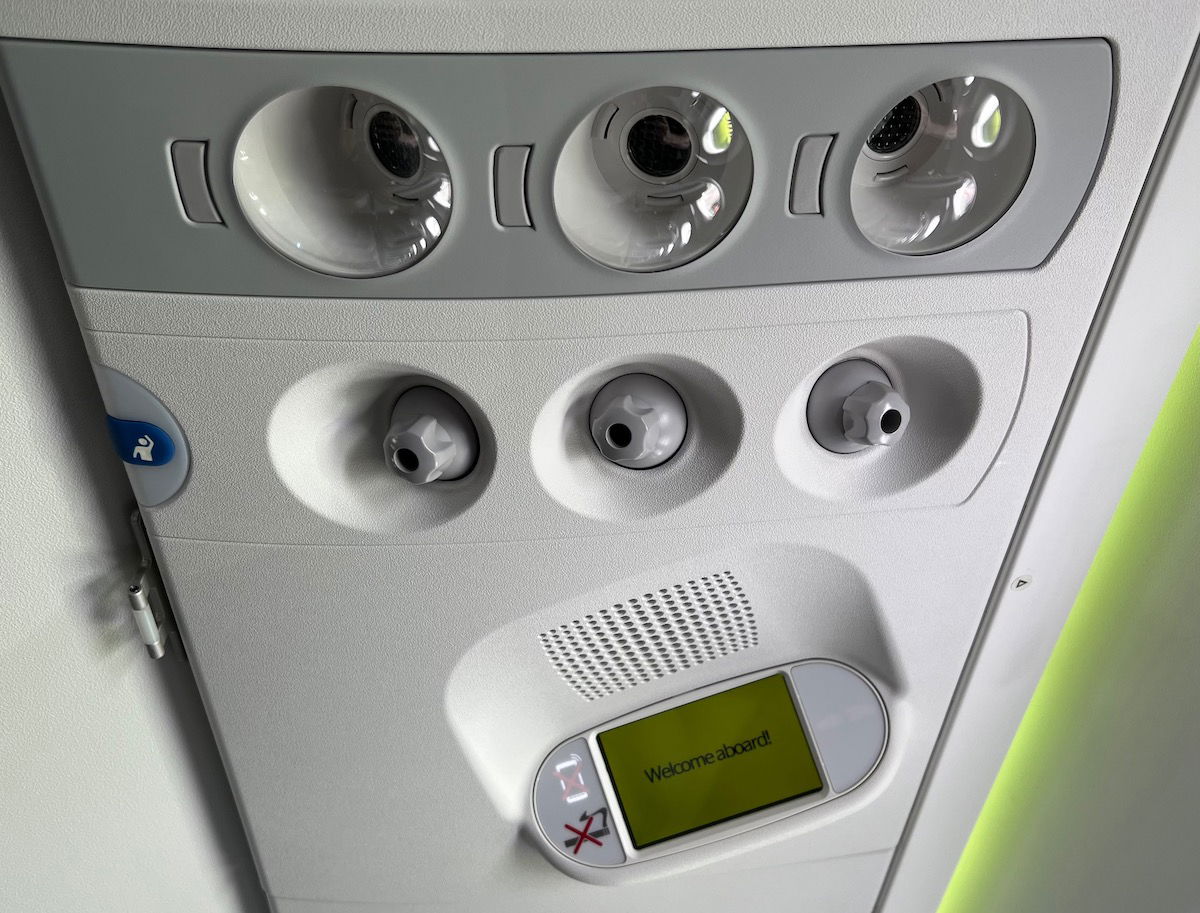 Dine on demand and/or efficient service
Of course it's nice when airlines offer dine on demand in business class, where you can order what you want when you want (assuming they don't run out of food early in the flight, which happens far too often). While I appreciate that, I don't consider it to be essential. I'm also happy with more "standard" service, though:
Ideally service is still customized, and passengers don't feel like they're part of an assembly line; for example, if a flight attendant sees an empty glass, they should proactively offer a refill
If the meal service is a treat (like Turkish Airlines business class), I don't have an issue with it being drawn out
On a short overnight flight or if the meal service isn't amazing, service should at least be efficient and quick, so that passengers can maximize their rest
Ideally service should get started as quickly after takeoff as possible, with the first drink being served within 45 minutes of takeoff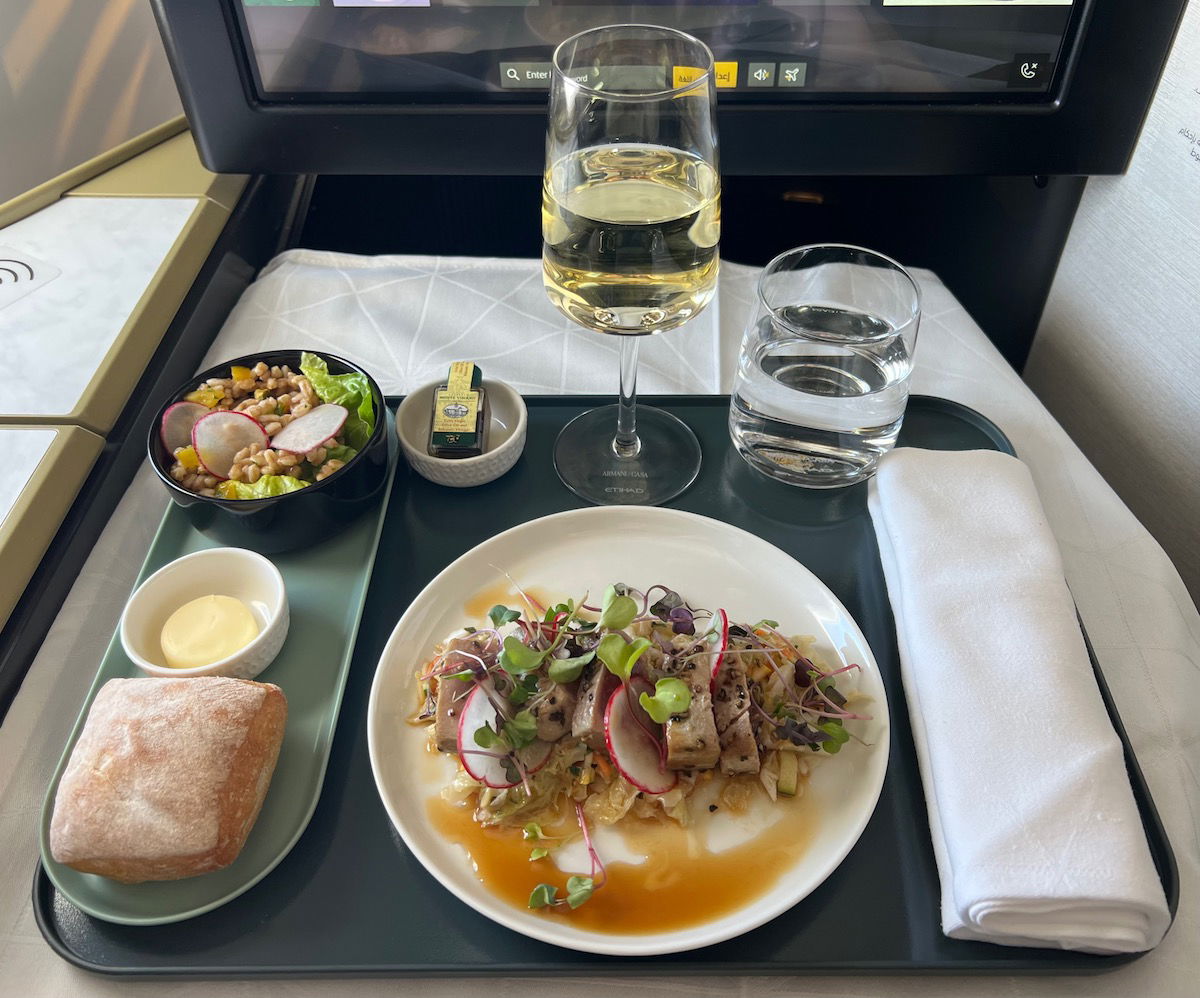 Extensive entertainment options
Personally I don't care all that much about inflight entertainment — as you can see, Wi-Fi is my priority. However, I realize this is an important feature for others, and I won't turn down an airline with thousands of options. When it comes to inflight entertainment, you can't beat Emirates' ICE system, or Qatar Airways' Oryx One system.
As an avgeek, what I like most from an inflight entertainment system is a good map feature as well as a tail camera.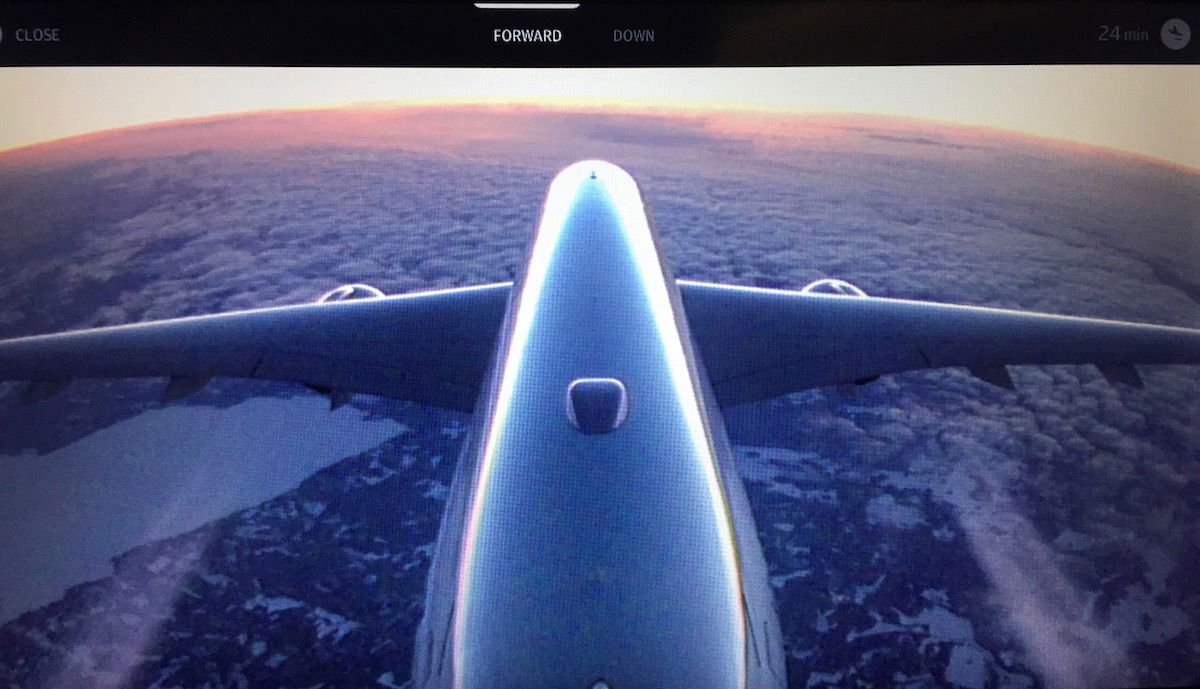 Good coffee & espresso-based drinks
As longtime OMAAT readers know, I love good coffee. Airplane coffee is notoriously bad, probably at least partly because the water comes from the plane's disgusting tanks. That's why I appreciate an airline with great espresso-based drinks, including cappuccinos. We've even started to see more airlines introduce iced coffee and cold brew, which I'm happy about.
There's a huge amount of variance in terms of the quality of airline espresso-based drinks. Waking up on a plane after a great night of sleep to a freshly brewed cappuccino is pure bliss.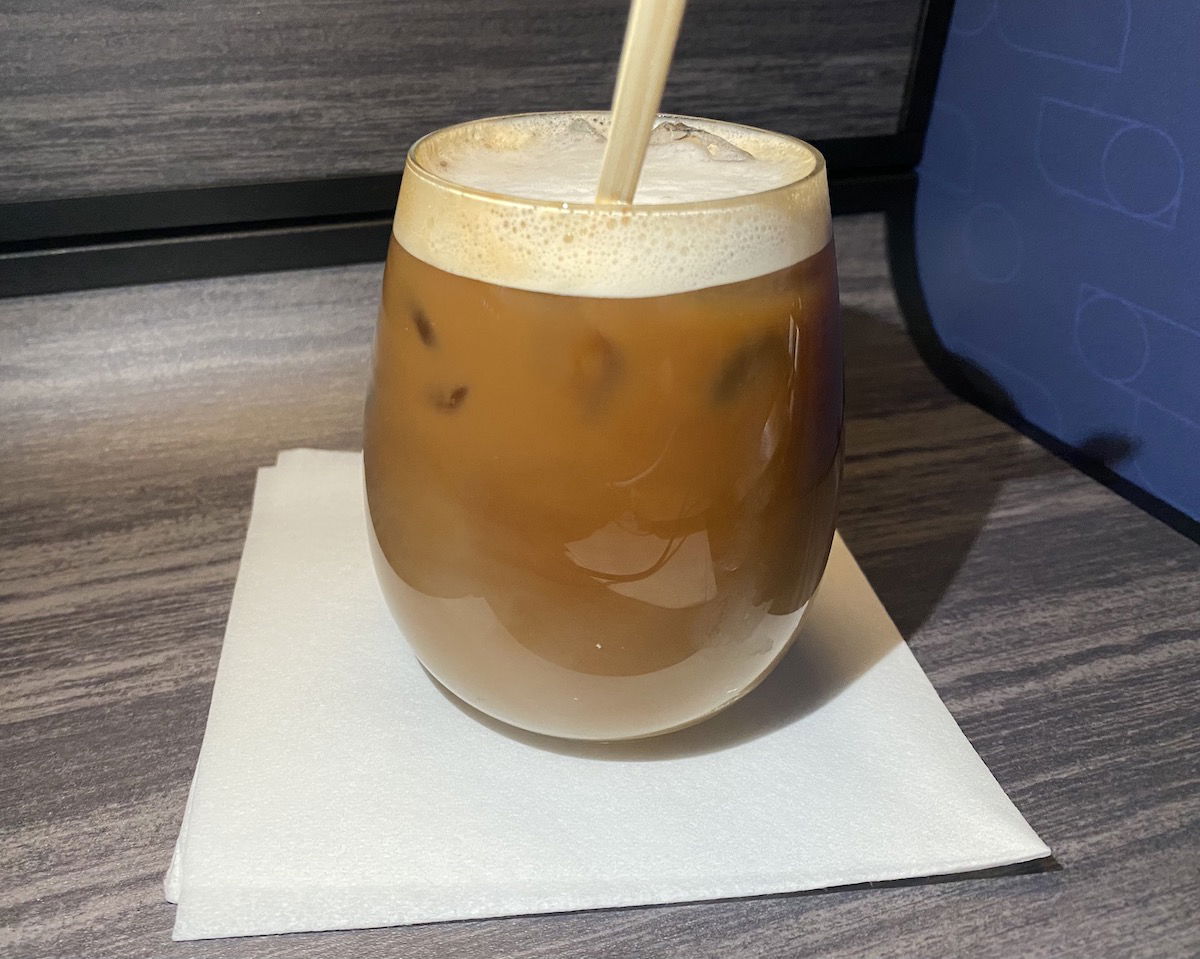 Good alcohol selection
That's right, I put coffee ahead of alcohol. Nonetheless alcohol matters too, be it good champagne, solid red & white wine options, or liquor. There's a huge amount of inconsistency when it comes to the quality of this, and I'd say presentation matters too.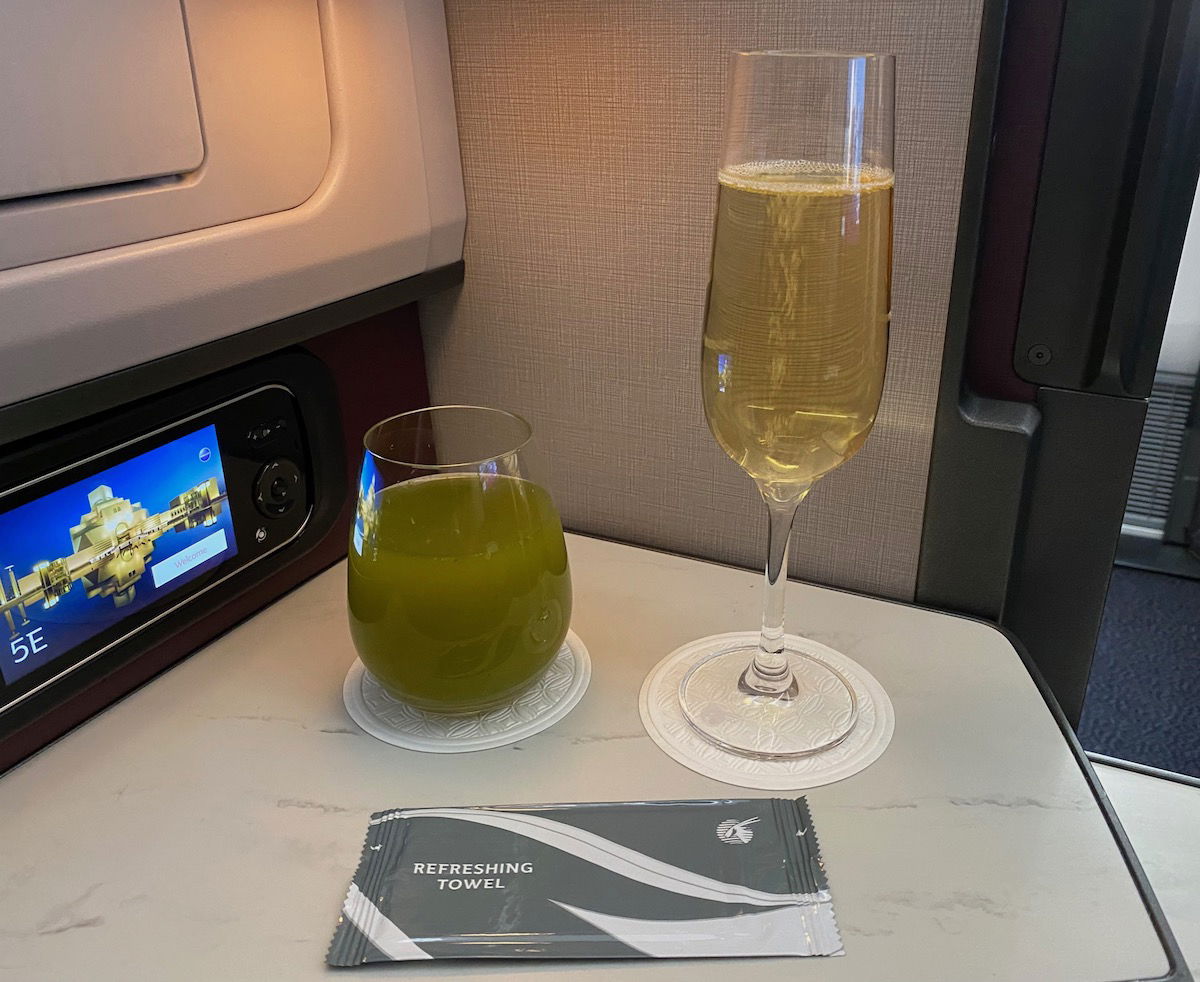 Amenity kits & pajamas
Sure, I like having some goodies to take with me from flights, like amenity kits and pajamas, which some airlines offer in business class. But it's not something that's terribly important to me. It is interesting to see the different approaches airlines take in this regard. If an airline doesn't have good amenity kits, I at least appreciate if popular toiletries and other items (like dental kits) are stocked in lavatories.
I'd say Qatar Airways is in a league of its own when it comes to this, in terms of the quality of amenity kits and pajamas in business class.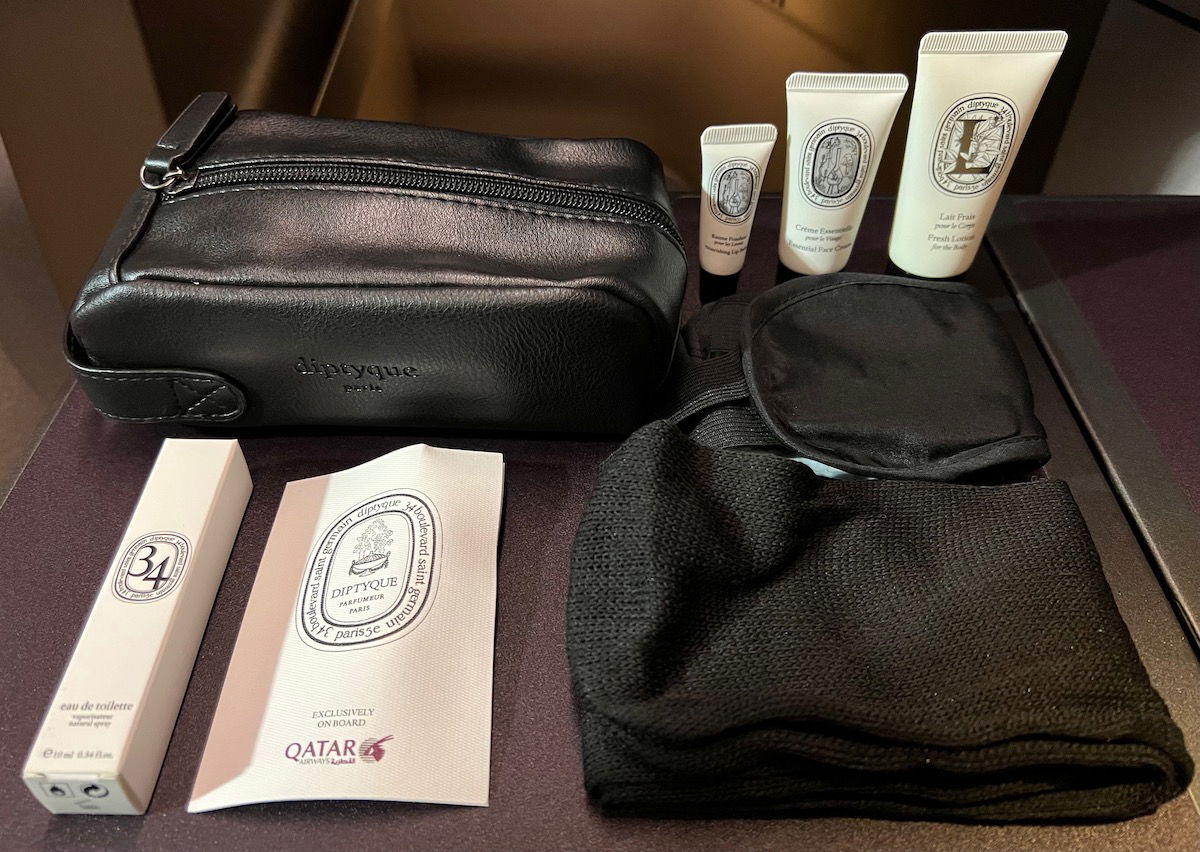 Some local flair
Airlines can be great ambassadors of their respective countries, so I always appreciate when they add in some local flair, whatever form that may come in. This is often what stands out to me, and is a common characteristic among my favorite airline brands. This could come in the form of "local" boarding music, signature menu items from a carrier's home country, etc.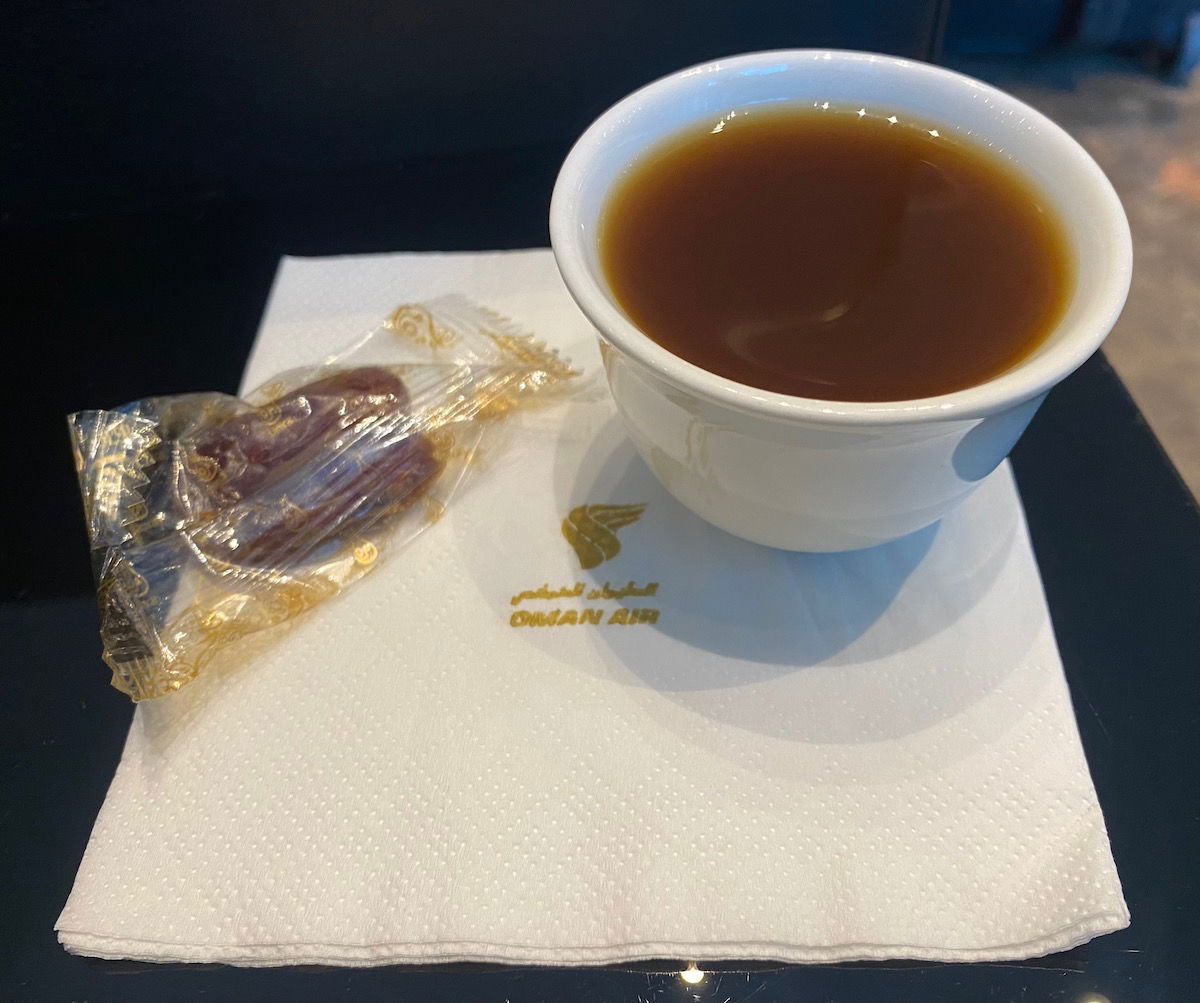 Bottom line
While I think most can agree that a great seat is the most important factor of a good business class, we all have different priorities beyond that. Above are some of the things that I value most in a business class product, roughly ranked. Hopefully that provides some useful perspective on why I'm more of a fan of certain products than others.
What do you value most from a business class product? How does your list differ from mine?