Over the past several months we've seen some fantastic new business class products introduced, including from All Nippon Airways, British Airways, and Virgin Atlantic.
Of those, I was particularly impressed by All Nippon Airways' new 777-300ER business class, known as "The Room." As of now this is only available on a very limited number of routes — currently you can find it to London and New York, and soon it will be available to Frankfurt.
Previously I've always said that Qatar Airways Qsuites is the world's best business class, so how do the two products compare? I figured I'd take an in-depth look at that in this post.
All Nippon Airways The Room Vs. Qatar Airways Qsuites
To start, as a point of reference, you can check out these trip reports, in both cases of long haul flights operated by the best aircraft featuring these new seats:
I won't get too much into all the attributes of the experiences, so I suggest checking out the above for all the details.
I'll compare the products across a variety of factors, roughly in the order in which they matter to me:
Seats
Qatar Airways business class has staggered seats, which I used to consider the best business class seats in the world. Each seat has a door, the finishes are well designed and luxurious, and I love the overall feel of the seats.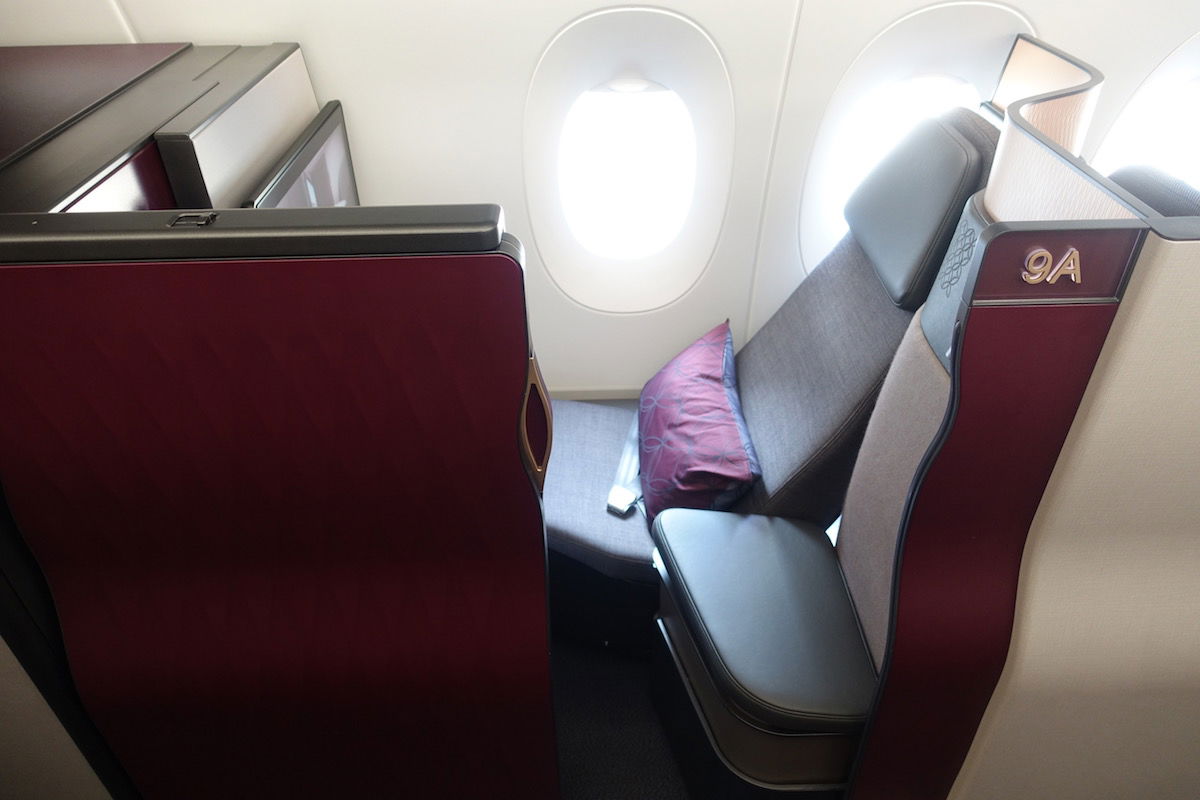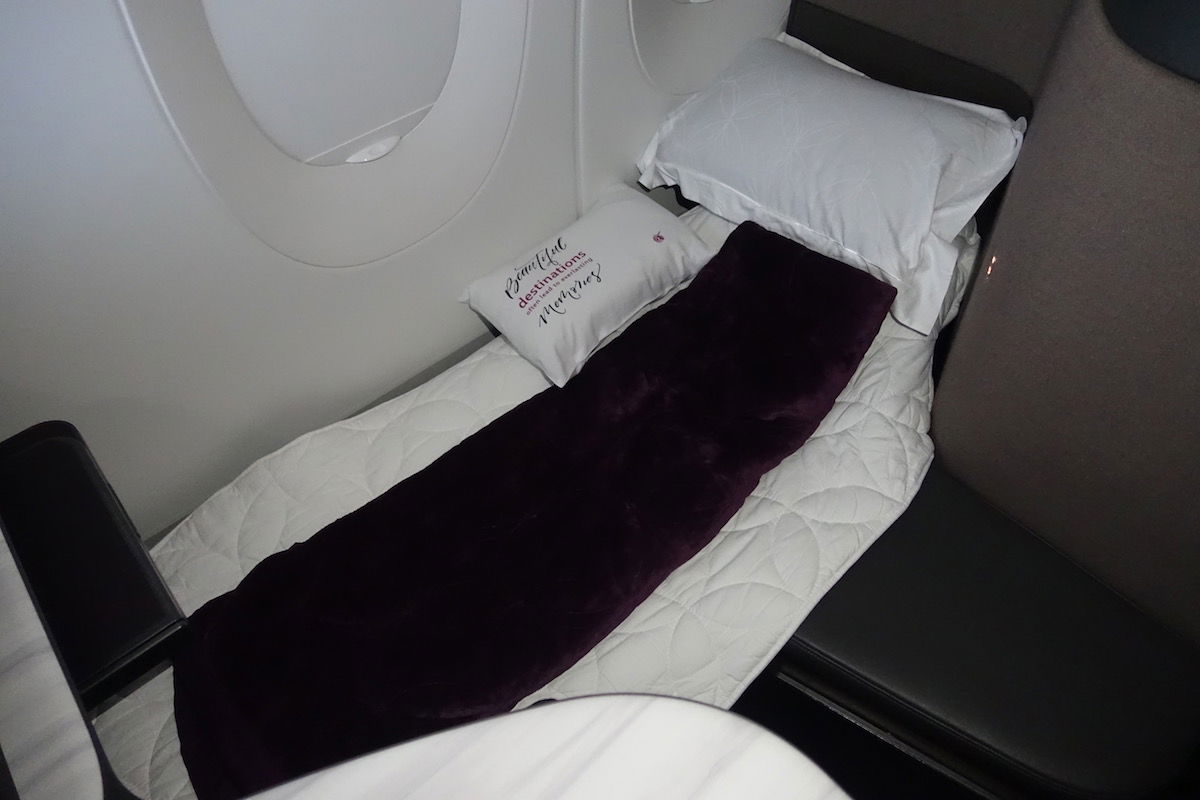 On the surface All Nippon Airways has a similar layout, with staggered seats that alternate between being forward facing and rear facing. While the seats might not look as elegant, these seats feel significantly more spacious.
Given the extent to which space comes at a premium in business class, the value of that can't be understated. In Qsuites I often find myself hitting my elbows and knees on various parts of the seat, while that wasn't the case on ANA.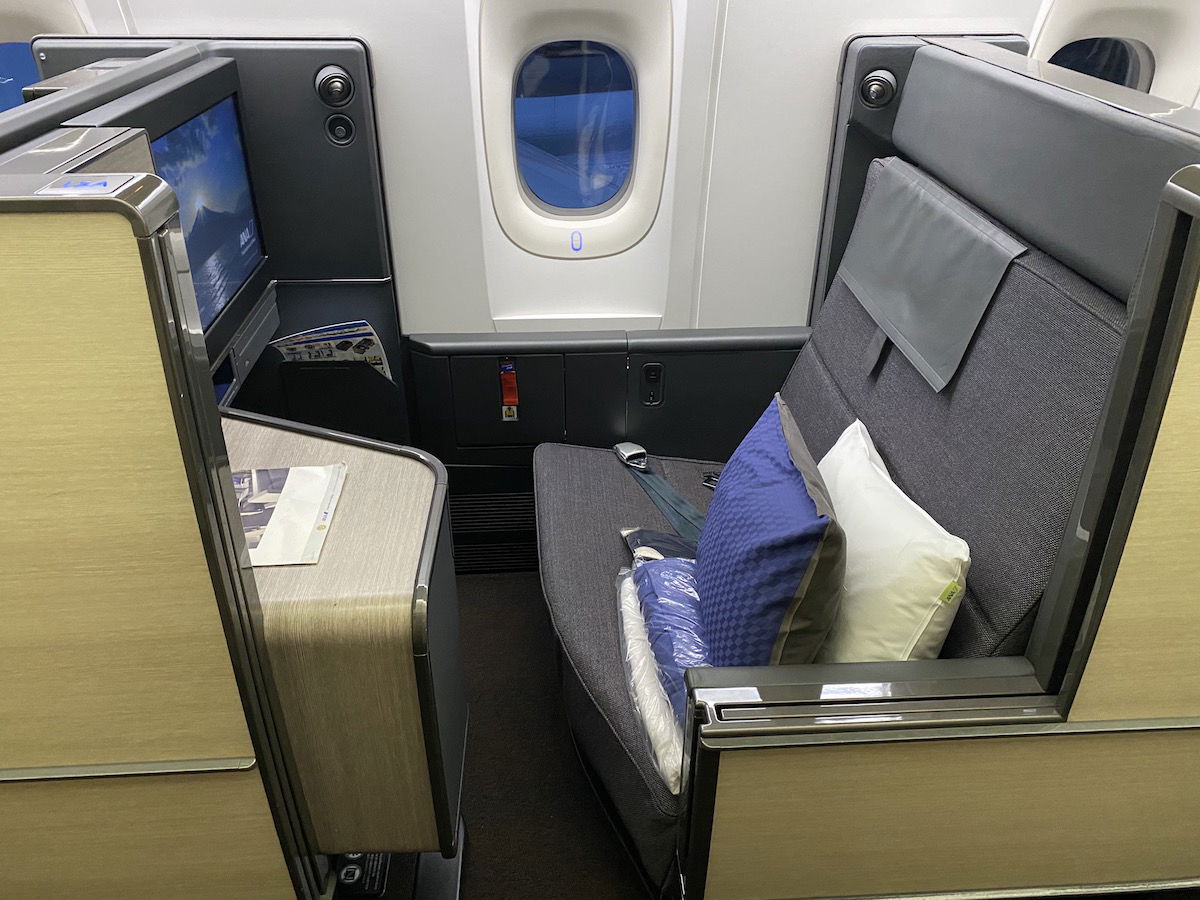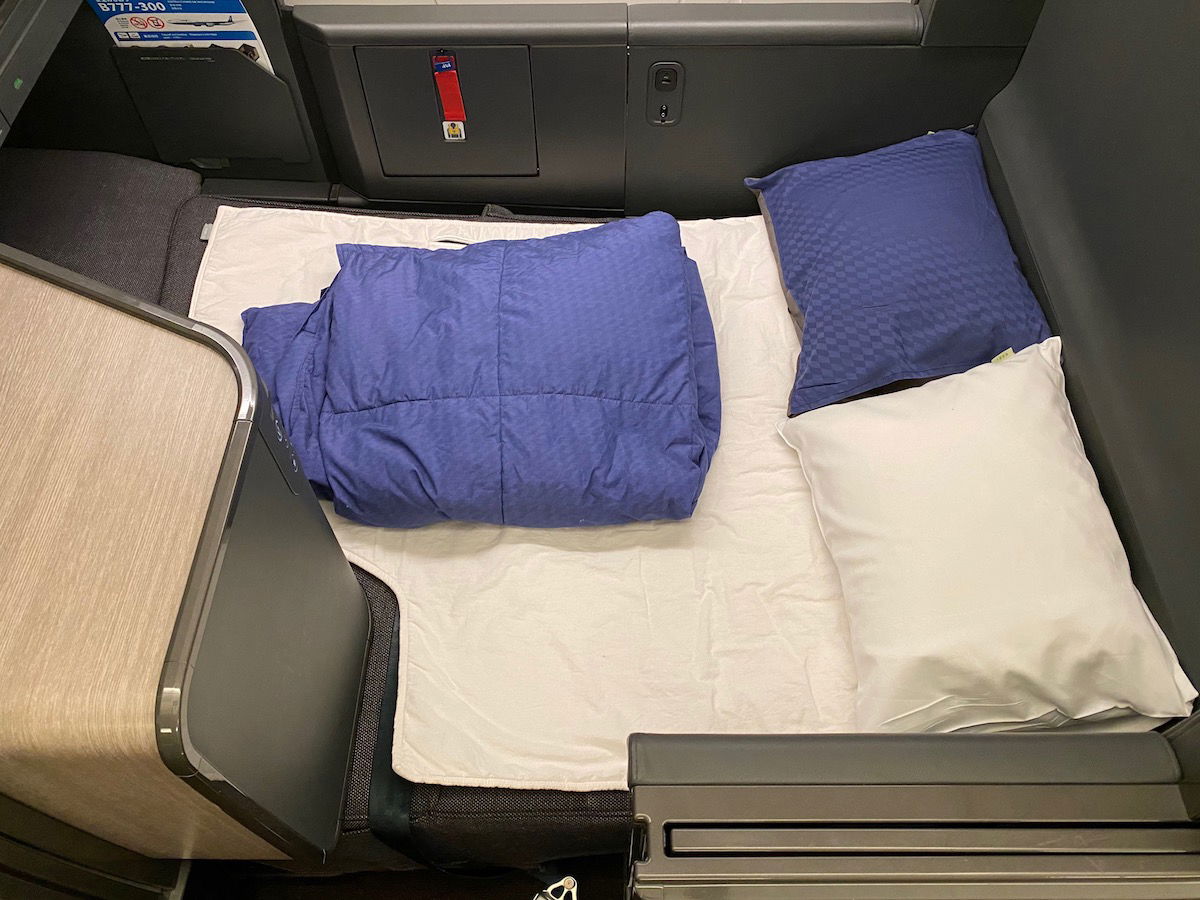 I really can't emphasize enough how these feel like first class suites to me, rather than business class seats. While All Nippon Airways business class seats might not look as elegant, the seats have significantly more personal space.
Winner: All Nippon Airways, by a pretty significant margin.
Food & Drinks
Qatar Airways offers an exceptional business class soft product, with top notch alcohol, a dine on demand menu, and incredible detail in terms of dining presentation, down to a faux-candlelit meal. You can enjoy what you want when you want.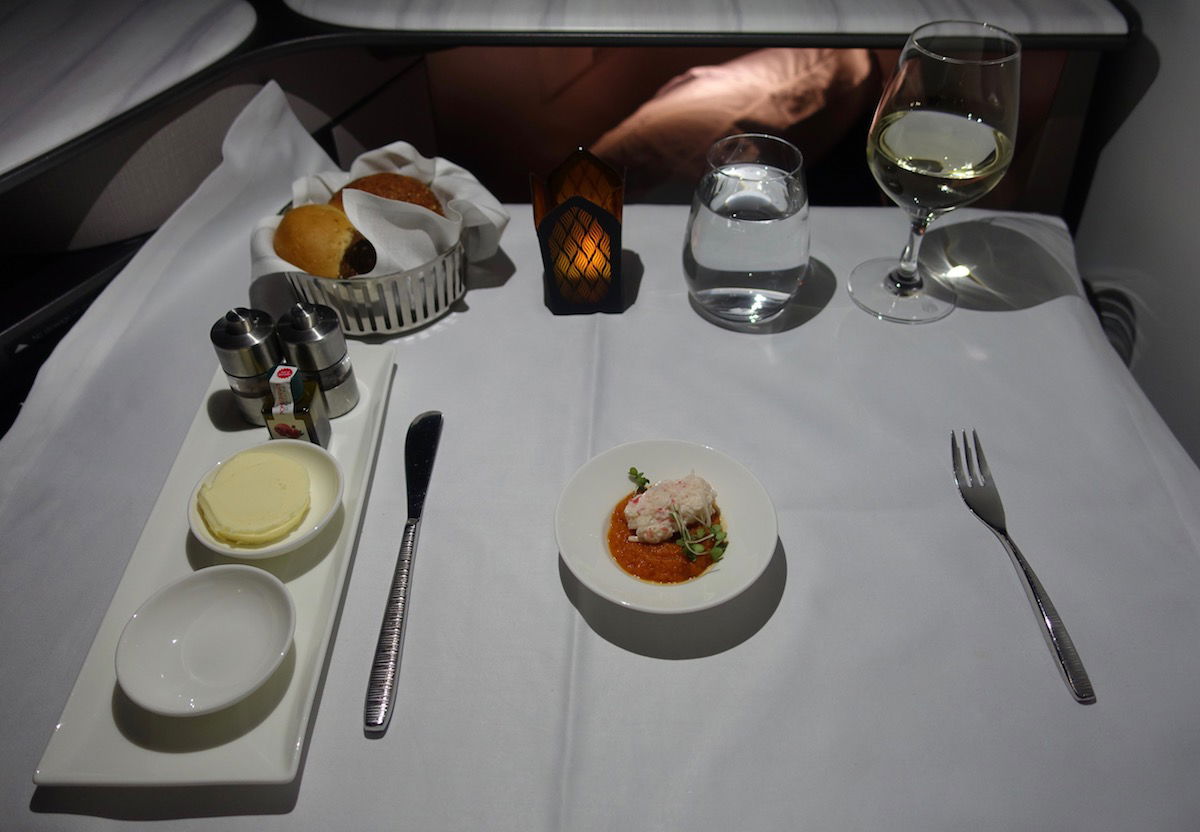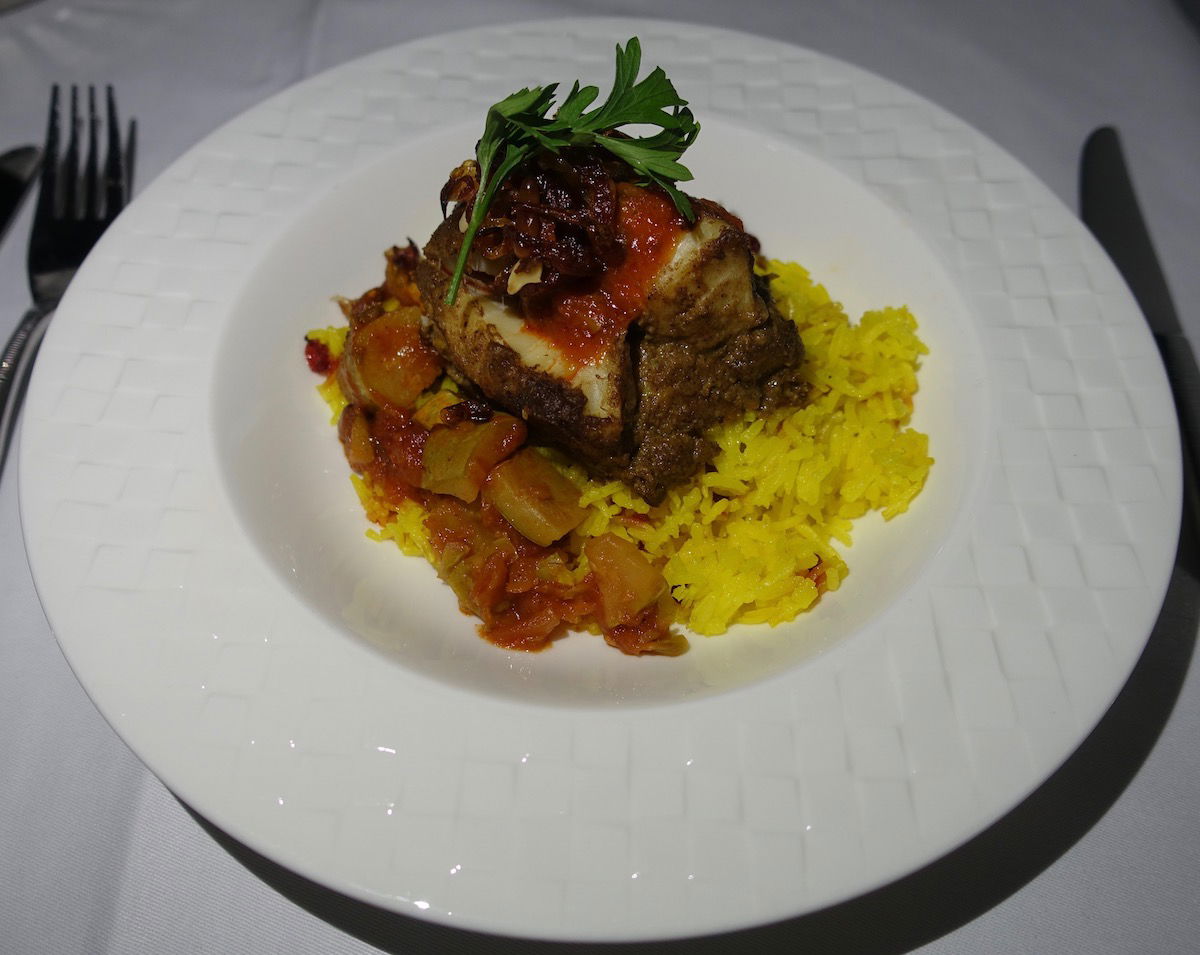 While the quality of ANA's business class food as such is good (both the Western and Japanese cuisine), ANA can't compete with the selection and flexibility offered by Qatar Airways. ANA has a rigid meal schedule, and the meal service takes quite long.
Similarly, you'll find that you get a lot more drink refills on Qatar Airways — you get pre-departure drinks of choice, you'll get your first drink after takeoff without waiting very long, etc.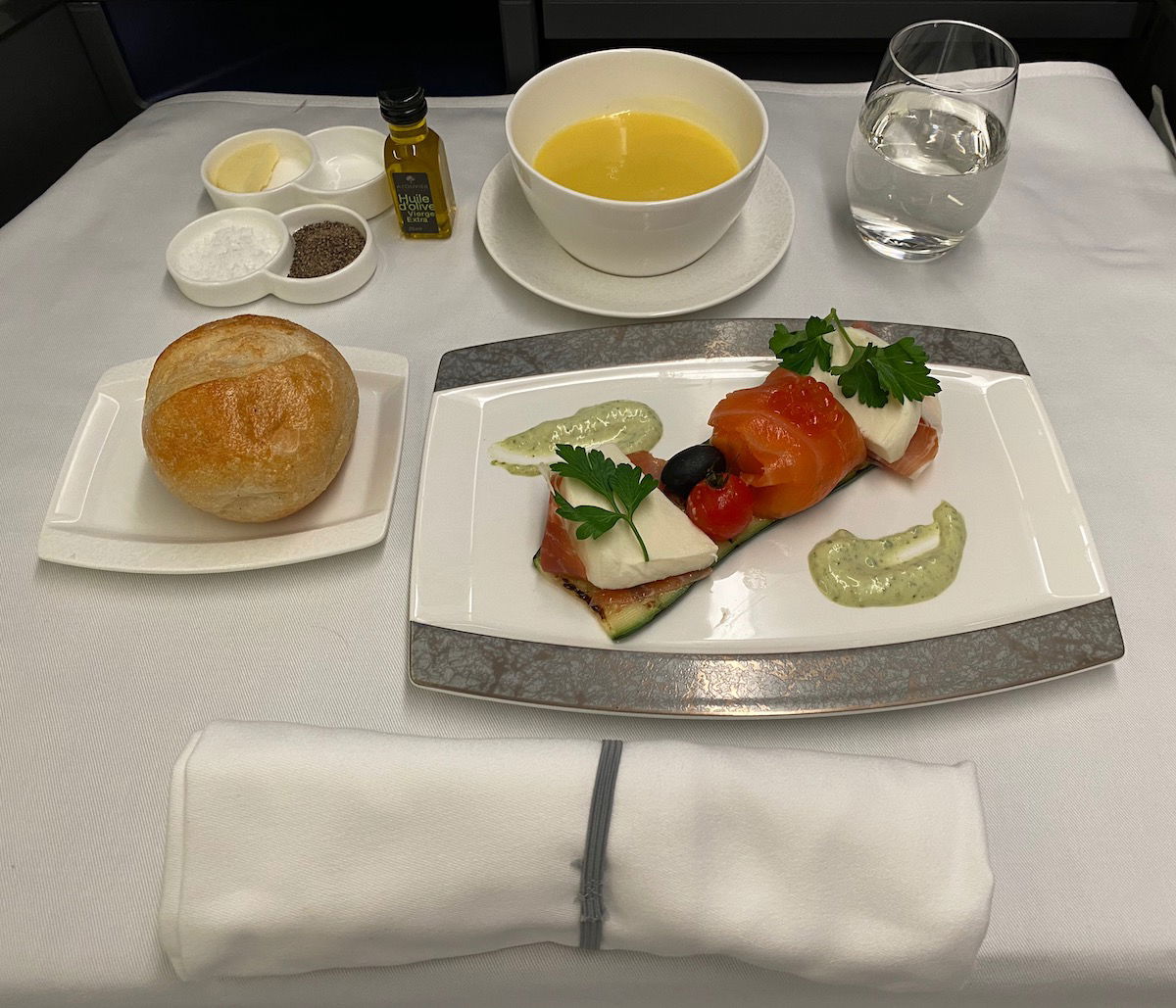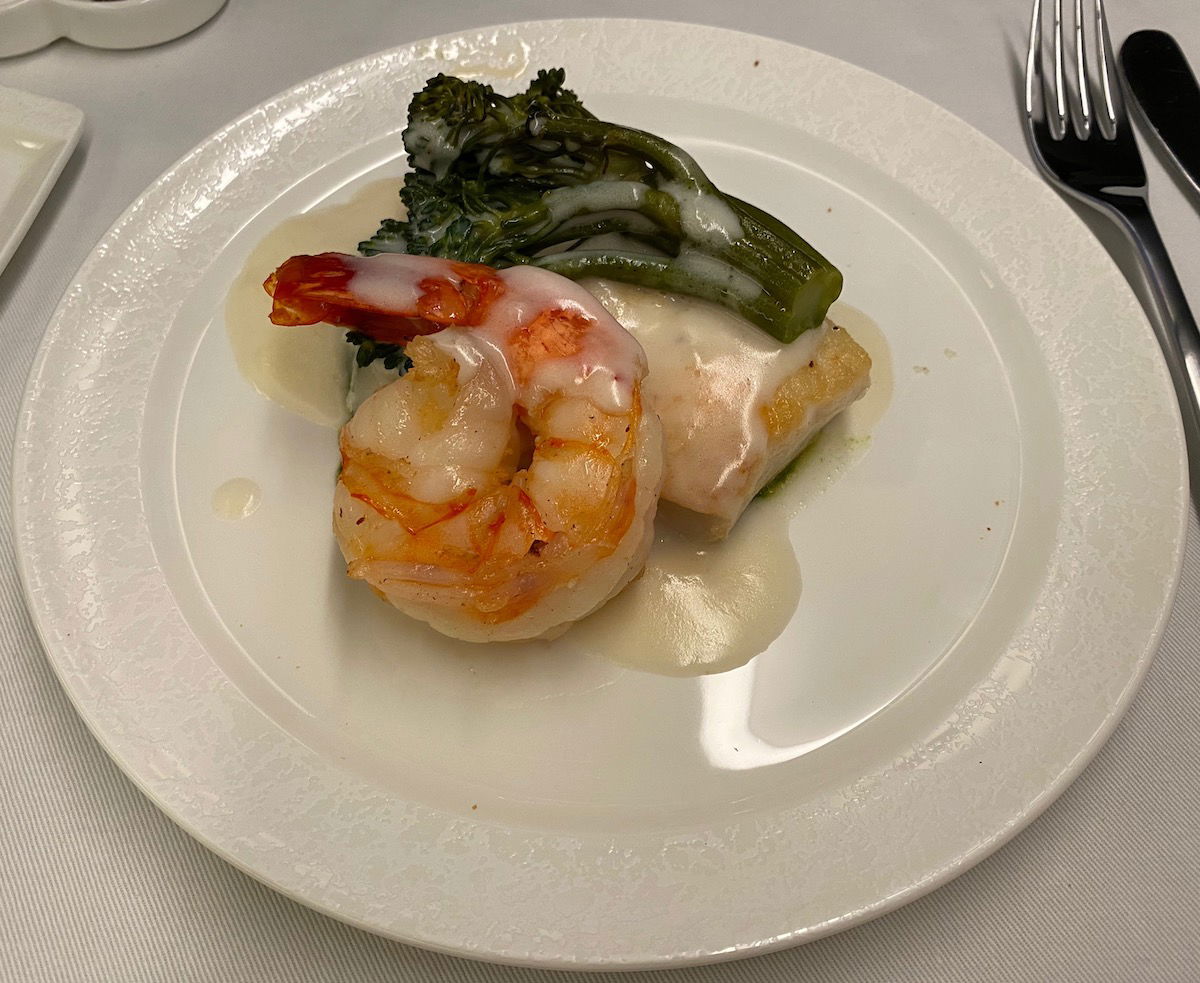 Winner: Qatar Airways, by a small margin when it comes to the quality and variety of food, and by a larger margin when it comes to the way it's presented (which I'll talk more about below).
Wifi
Qatar Airways has "super Wi-Fi," as they call it, on most of their Qsuites planes. Wifi for the entire flight costs just $10 with no data caps, and is high speed.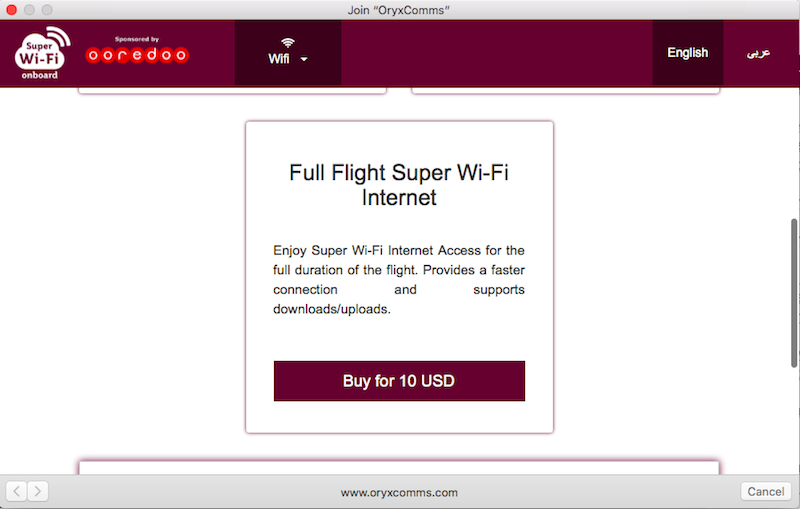 All Nippon Airways has also greatly improved Wi-Fi on their planes with new cabins. A full flight plan costs $21.95 with no data caps, and speeds are great.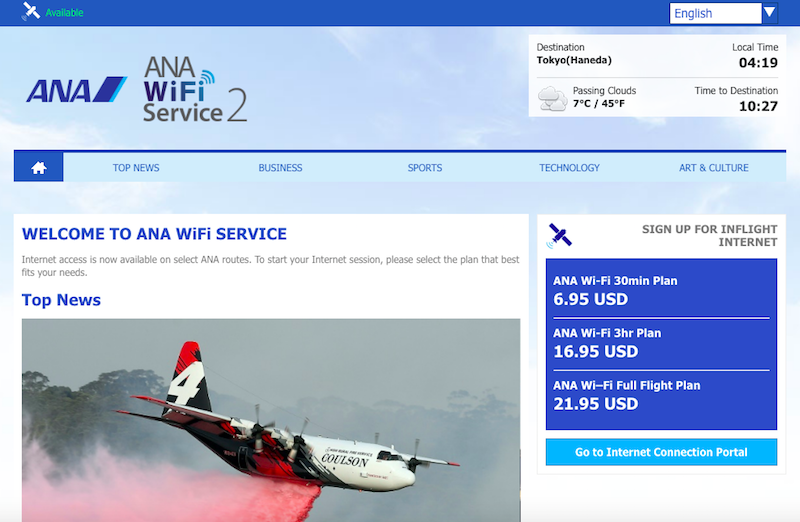 I'd say Wi-Fi quality is comparable on both airlines, and while Qatar has lower pricing, I'm delighted by the pricing on both airlines, given the lack of data caps.
Winner: Both airlines have excellent Wi-Fi, though Qatar Airways wins for lower pricing, though this is an area where both airlines are industry leading.
Entertainment
When it comes to entertainment, Qatar Airways has a 22″ TV with a massive selection of TV shows and movies.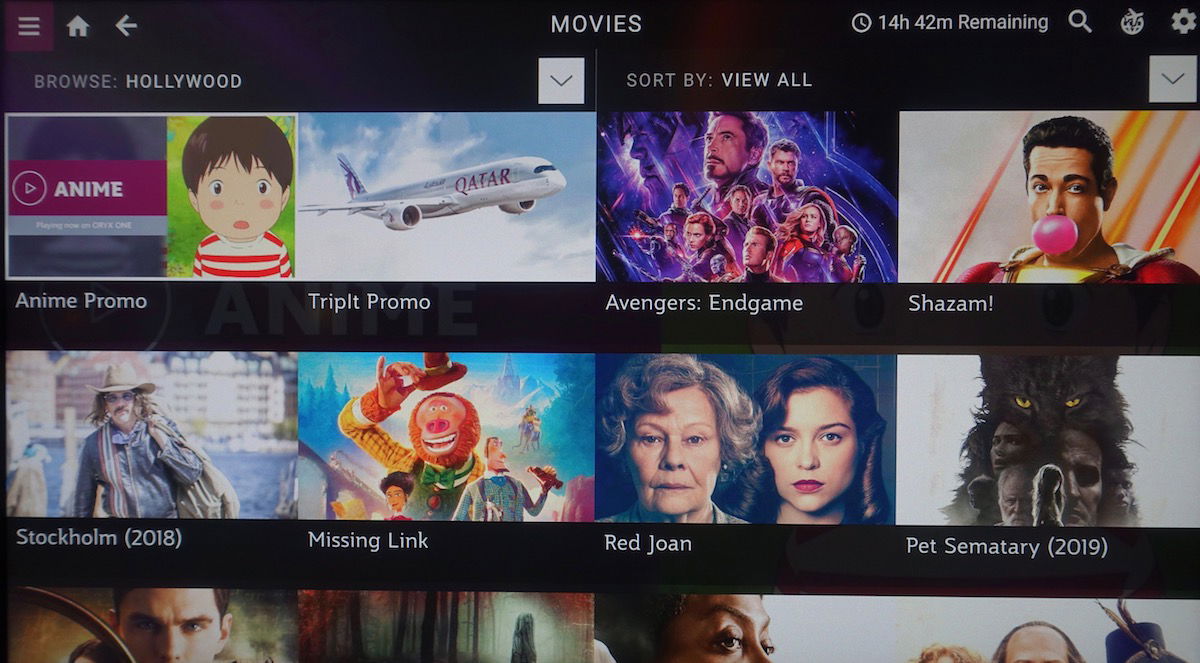 By comparison, ANA has a fairly limited selection of movies and TV shows, though has a 24″ 4K TV. They do have an HDMI capability, so you could play your own entertainment on the screens (this was broken on my flight, though).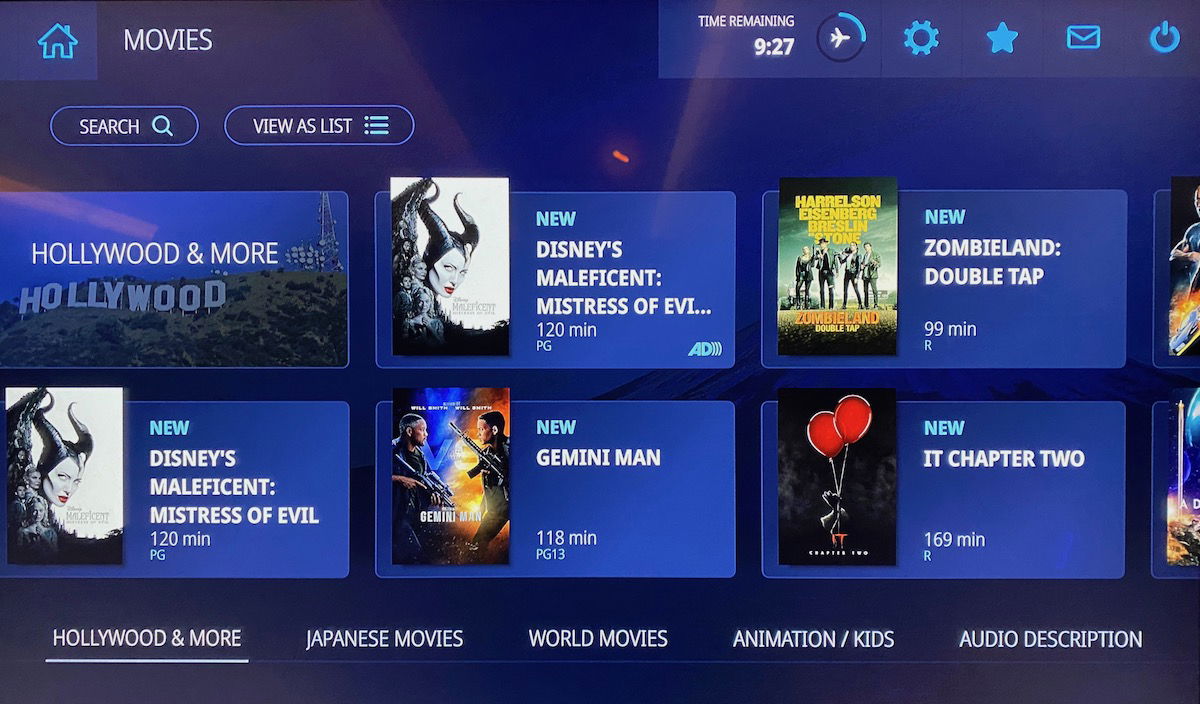 Winner: ANA has great hardware, though the lackluster selection of movies & TV shows is disappointing, so Qatar Airways wins in this category.
Service
This is a tricky category. There's the friendliness of the cabin crew as such, and there's the extent to which the service protocol allows employees to provide great service.
Qatar Airways crews can be hit or miss, though there's no denying that service is incredibly customized — you eat what you want when you want, and you never feel like you're part of an "assembly line," because there is no flow to the service when everyone can eat and drink whenever they want.
By comparison, ANA has consistently friendly crews, though their service procedure is simply not good. Meal services are extremely drawn out, and there's no customization whatsoever. You're just a part of their "assembly line," and that's it.
Winner: While ANA has more consistently friendly crews, the service procedure is much better on Qatar Airways.
Amenities
In business class Qatar Airways offers excellent amenity kits, slippers, pajamas, bedding, and turndown service.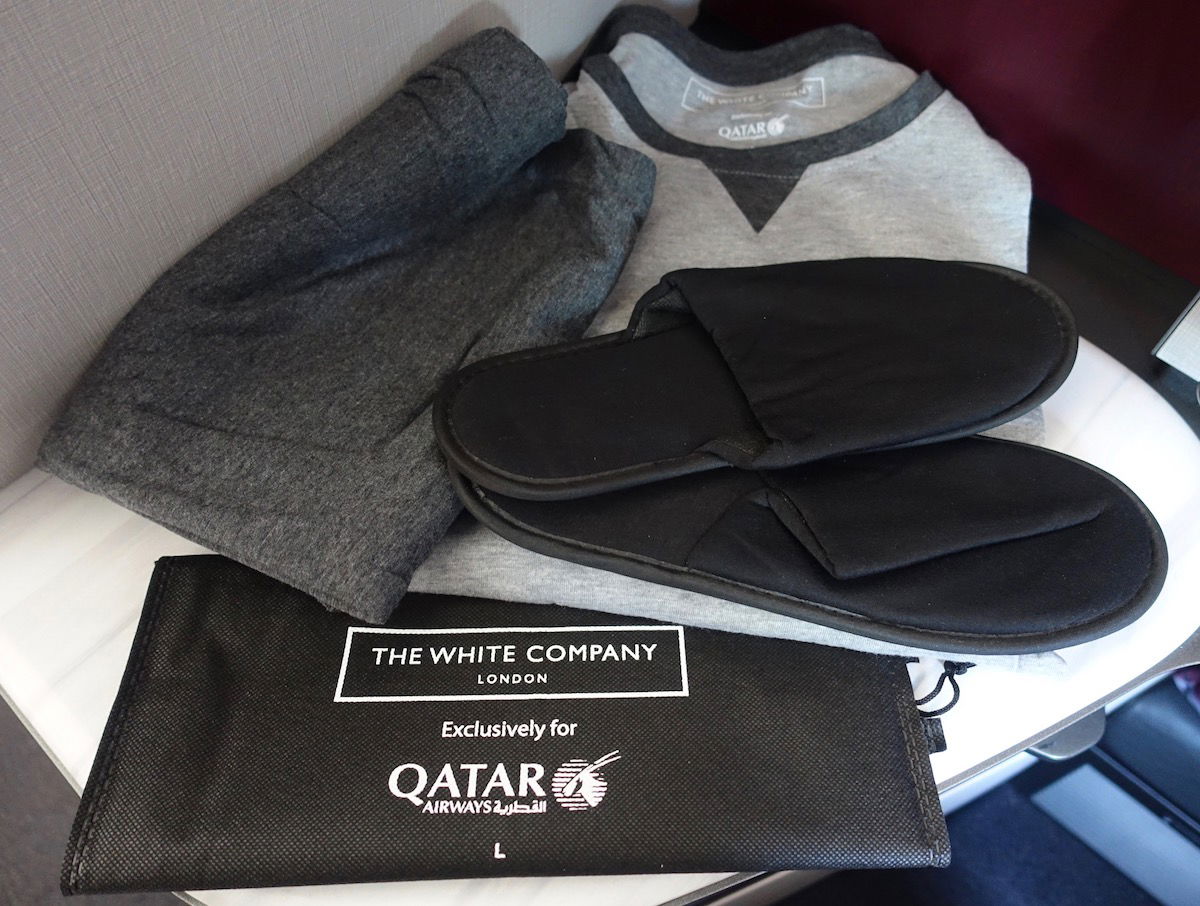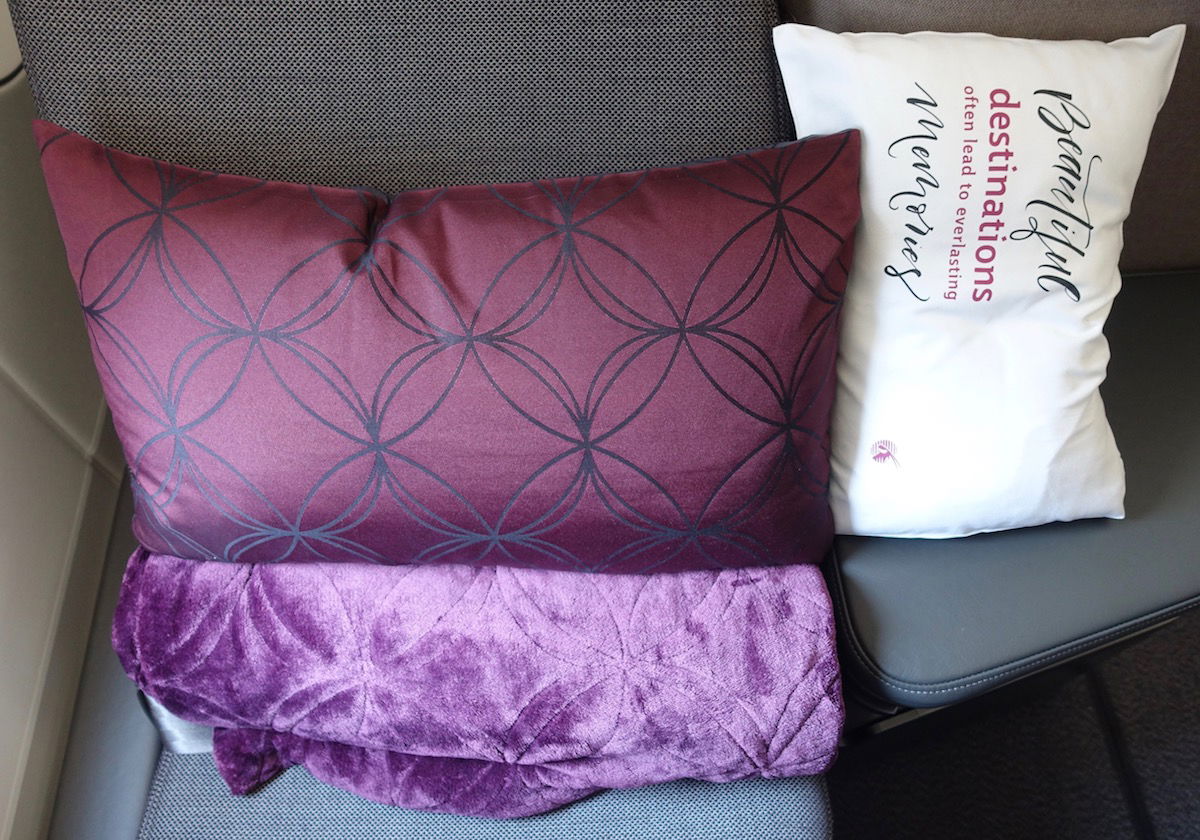 ANA has amenity kits, slippers, and bedding, but doesn't have pajamas, and as far as I could tell, doesn't offer proactive turndown service.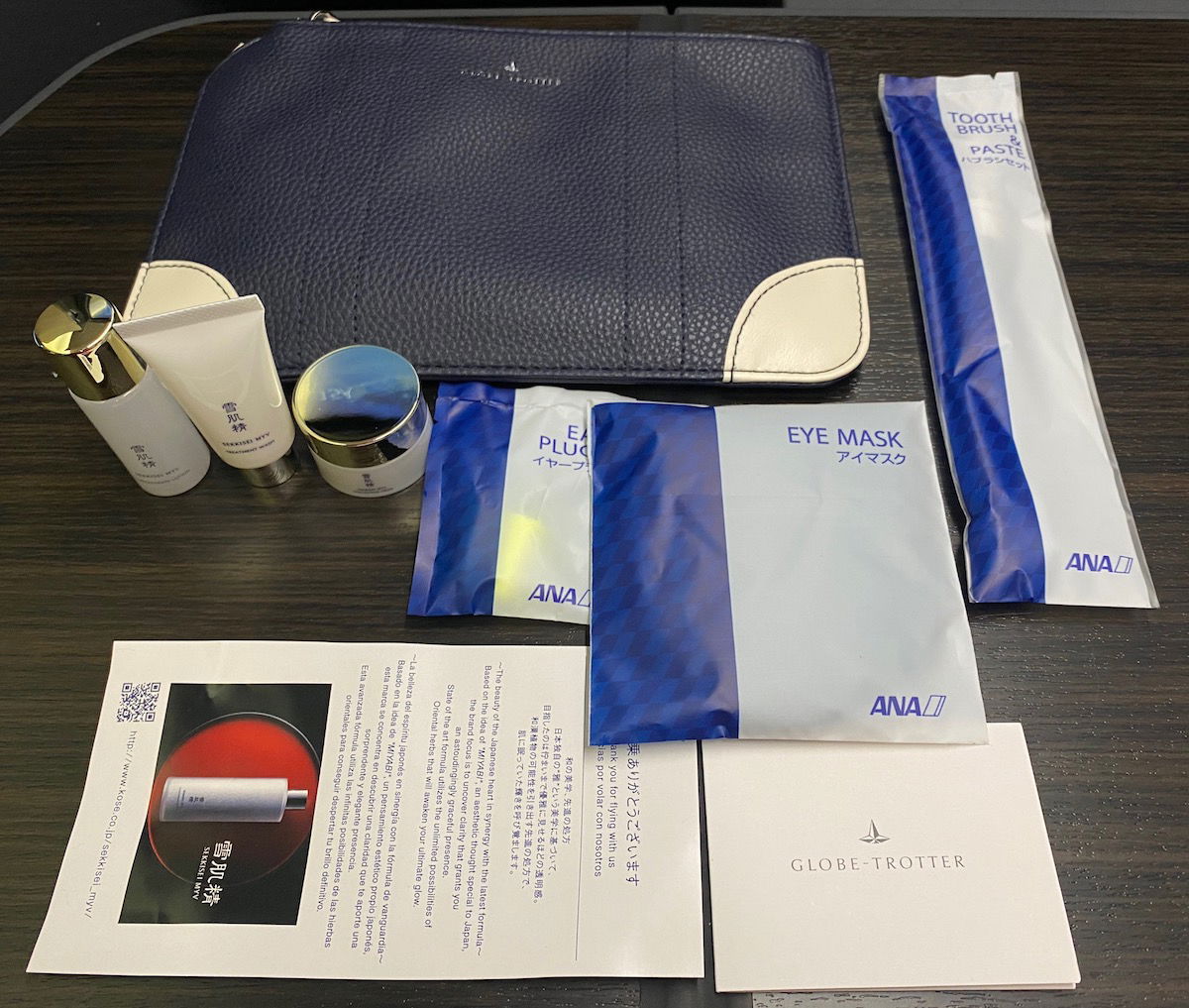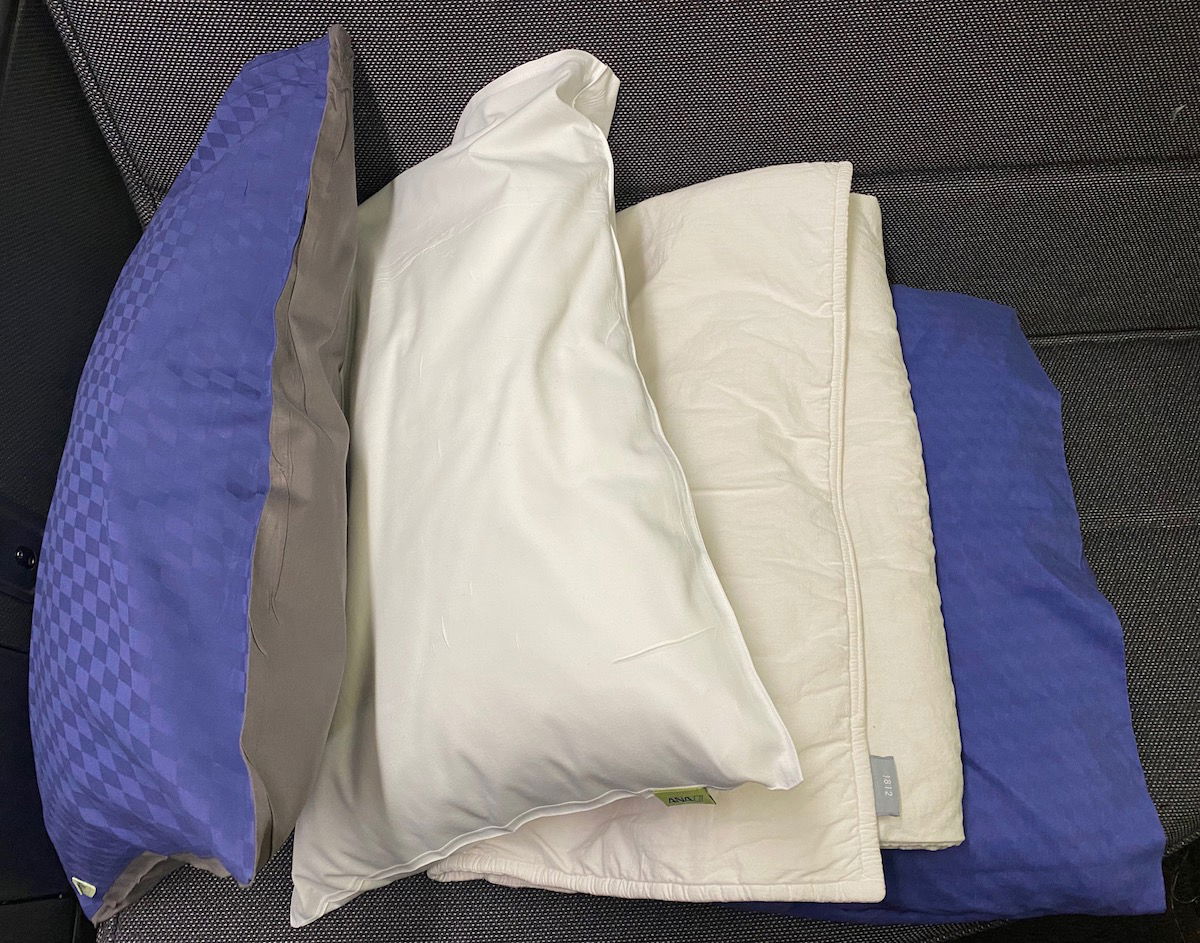 Winner: Qatar Airways, for the pajamas and turndown service.
Cabin Ambiance
This might almost sound silly, but it's an area that makes such a bit difference, and which seems like an easily missed opportunity for one airline.
Qatar Airways is great at maintaining lovely cabin ambiance, with mood lighting that really contributes positively towards the experience.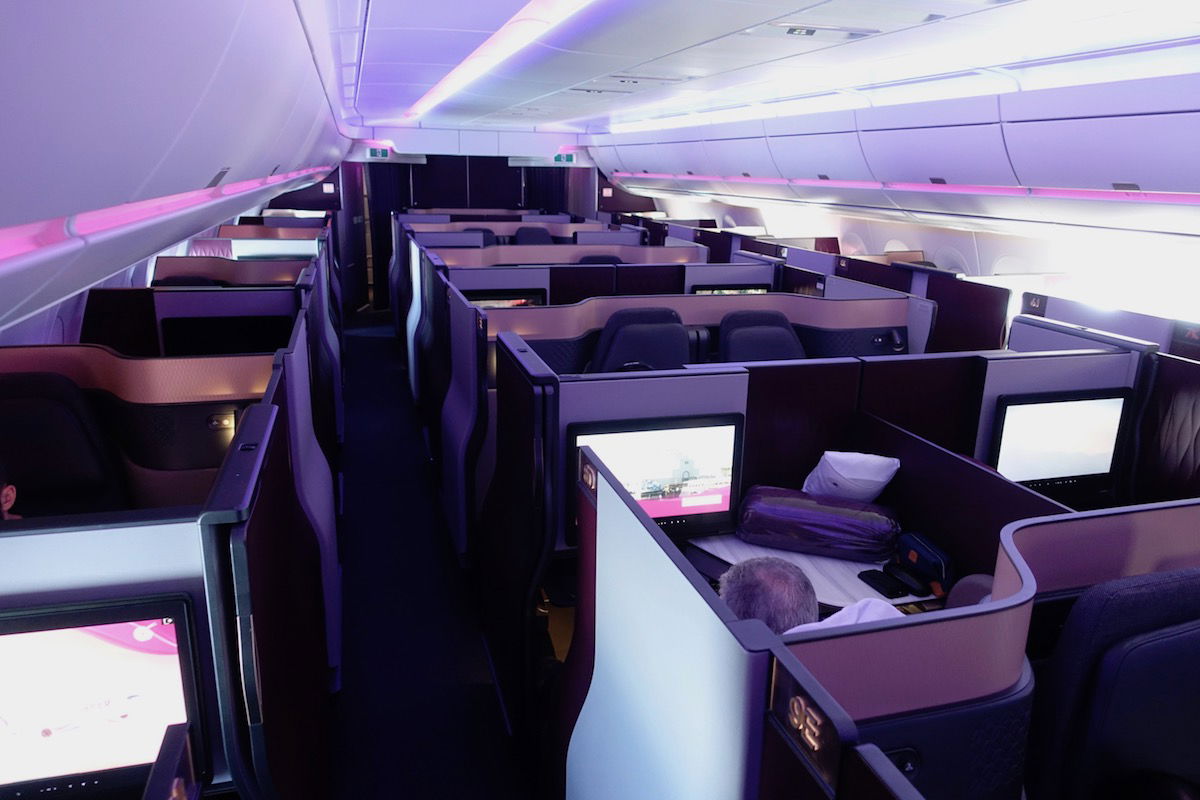 Meanwhile for reasons I can't figure out, ANA just keeps their lights turned all the way up during takeoff (even at night), and for the entire, extended meal service. I don't get why they can't at least dim the lights just a little bit. Especially in the window seats you feel like you're in an interrogation room.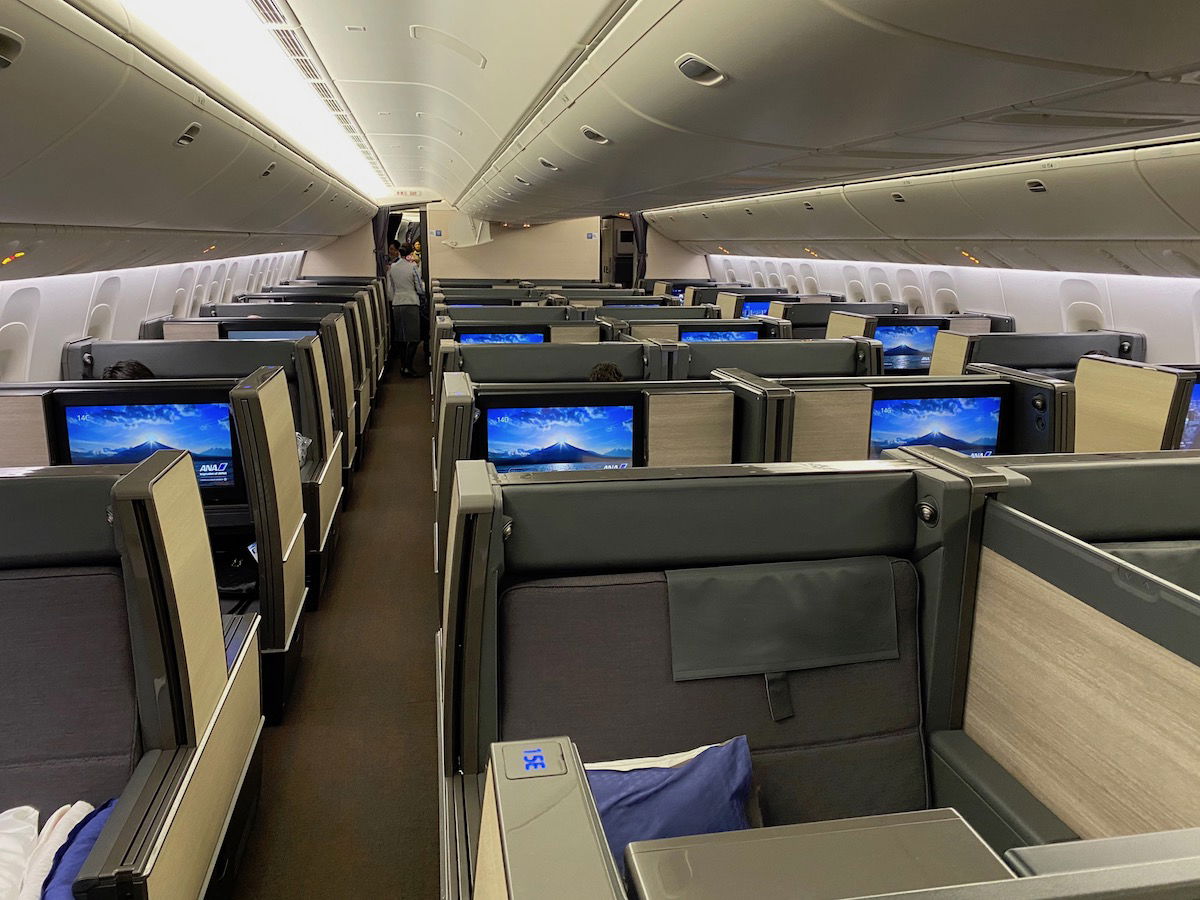 Winner: Qatar Airways, hands down.
Bottom Line
As far as I'm concerned, ANA and Qatar have the world's two best business class products. To sum it up, ANA has the best hard product, while Qatar has the best soft product. ANA wins in the single most important category, while Qatar wins in all the other categories.
Both experiences are fantastic, and you won't be disappointed flying either airline. Ultimately these airlines don't actually compete on any direct routes.
So I guess the better question is which airline would I prefer to fly? I know it's a BS answer, but I truly feel like "it depends."
On a daytime flight where I care more about service and having fun, I'd probably choose Qatar Airways. On an overnight flight where sleep is the priority, I'd probably choose ANA.
There's also the element of novelty to it. I've flown Qsuites several times now, while I've only flown ANA The Room once. So I might be tempted to fly the latter again first.
I do feel like ANA has some significant opportunities to truly up their game with their new product, to introduce a new service concept that matches the new seat.
I'm curious to hear how you guys feel about All Nippon Airways vs. Qatar Airways when it comes to business class!