Wow, this came out of left field! ANA recently launched service with the A380, of which they have a total of three on order, and which they plan to fly exclusively between Hawaii and Japan.
However, the airline has just revealed that they're refreshing their 777 cabins as well, as this plane is the backbone of their fleet.
All Nippon Airways' new 777 cabins
All Nippon Airways has announced that they're refreshing their 777-300ER cabins on 12 planes. They call the new cabin design an "East Meets West" collaboration, as they've worked with architect Kengo Kuma and British designers Acumen.
Let's take a look at what you can expect from these new cabins.
ANA will be introducing an all new seat in first class, called The Suite. ANA says that this is inspired by luxury Japanese hotels, and is more spacious than ANA's previous first class seat. Furthermore, the seat will feature a door, so it will be fully enclosed.
The seat will feature an outrageously large 43″ monitor, which is also the world's first 4K personal monitor on a commercial airliner.
As is currently the case, the cabin will have eight seats, spread across two rows in a 1-2-1 configuration.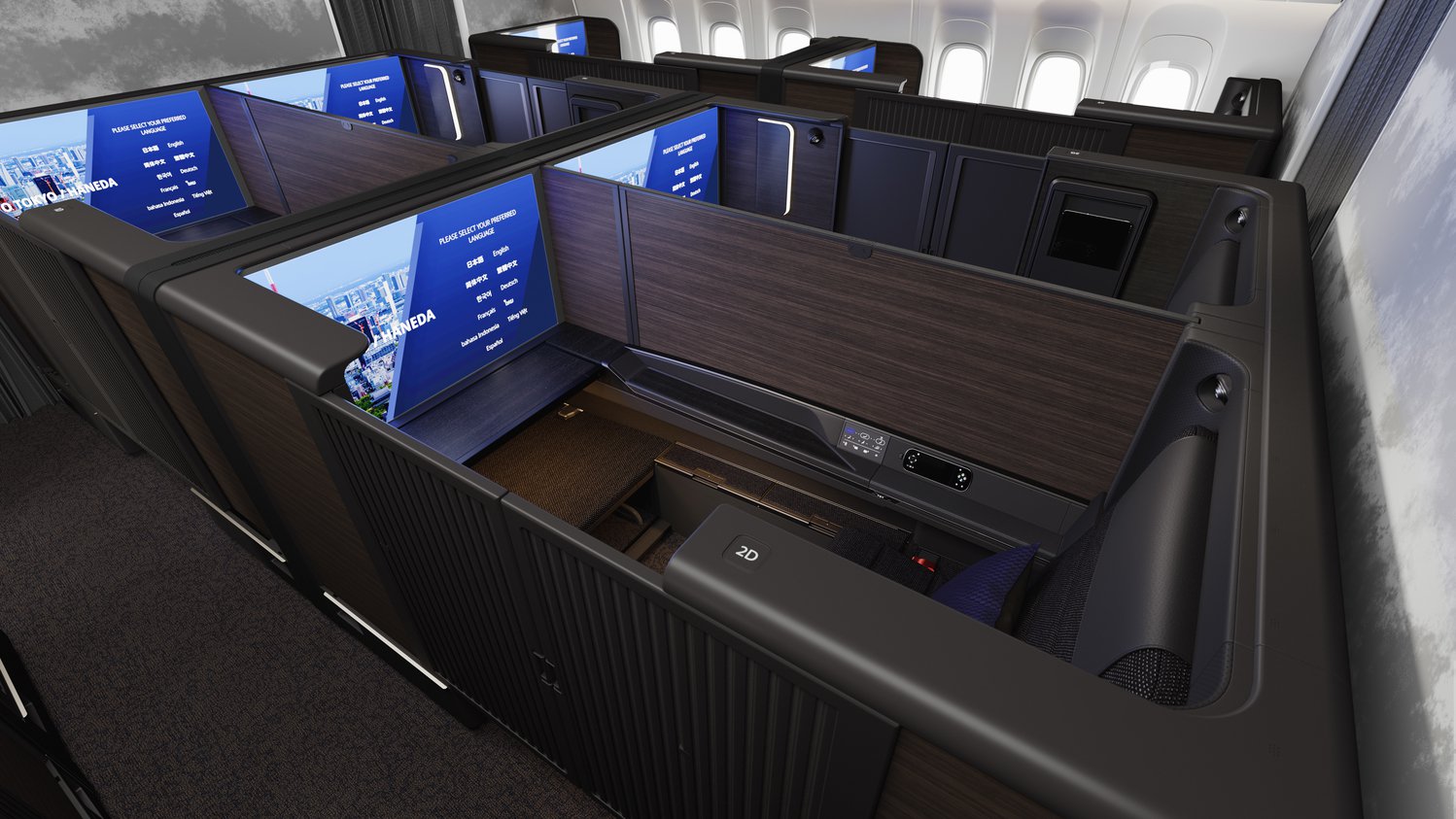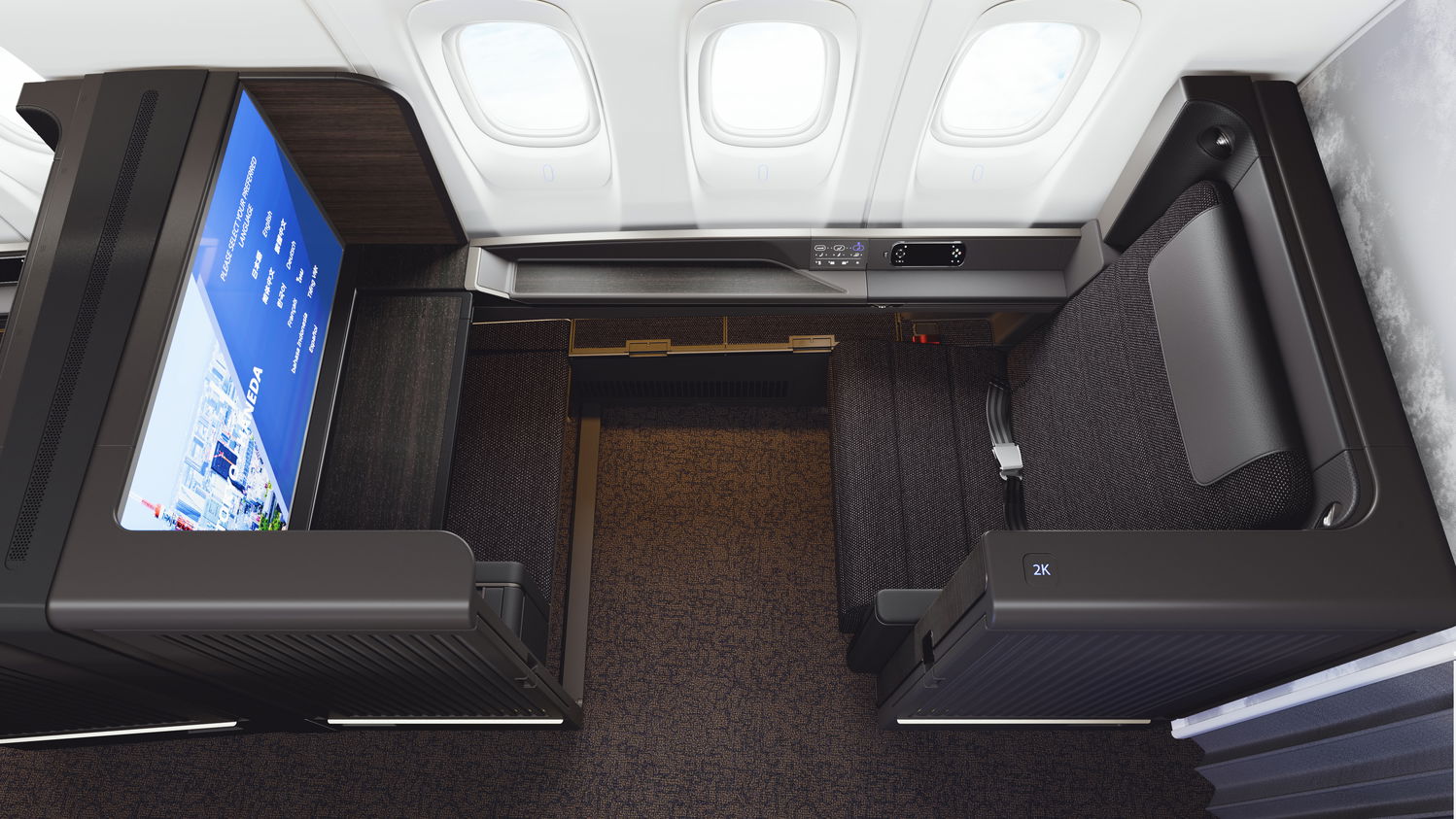 Perhaps ANA's biggest improvement comes in business class, where they're installing a product that they call The Room.
ANA says that this is inspired by modern, multifunctional Japanese living spaces, it features flexible doors for personal privacy that can also be adjusted to share space with travel companions, from dining together to conducting meetings.
The seats will be both forward and rear facing, and ANA says it will offer one of the largest business class seating environments in the world, with a wide sofa that's double the width of previous seating.
Business class looks absolutely incredible, and reminds me in many ways of Qatar Airways Qsuites.
Business class will feature a total of 64 seats, compared to their current layouts, which feature up to 68 seats. Each seat will have a larger footprint, so they're actually investing more space in each seat here.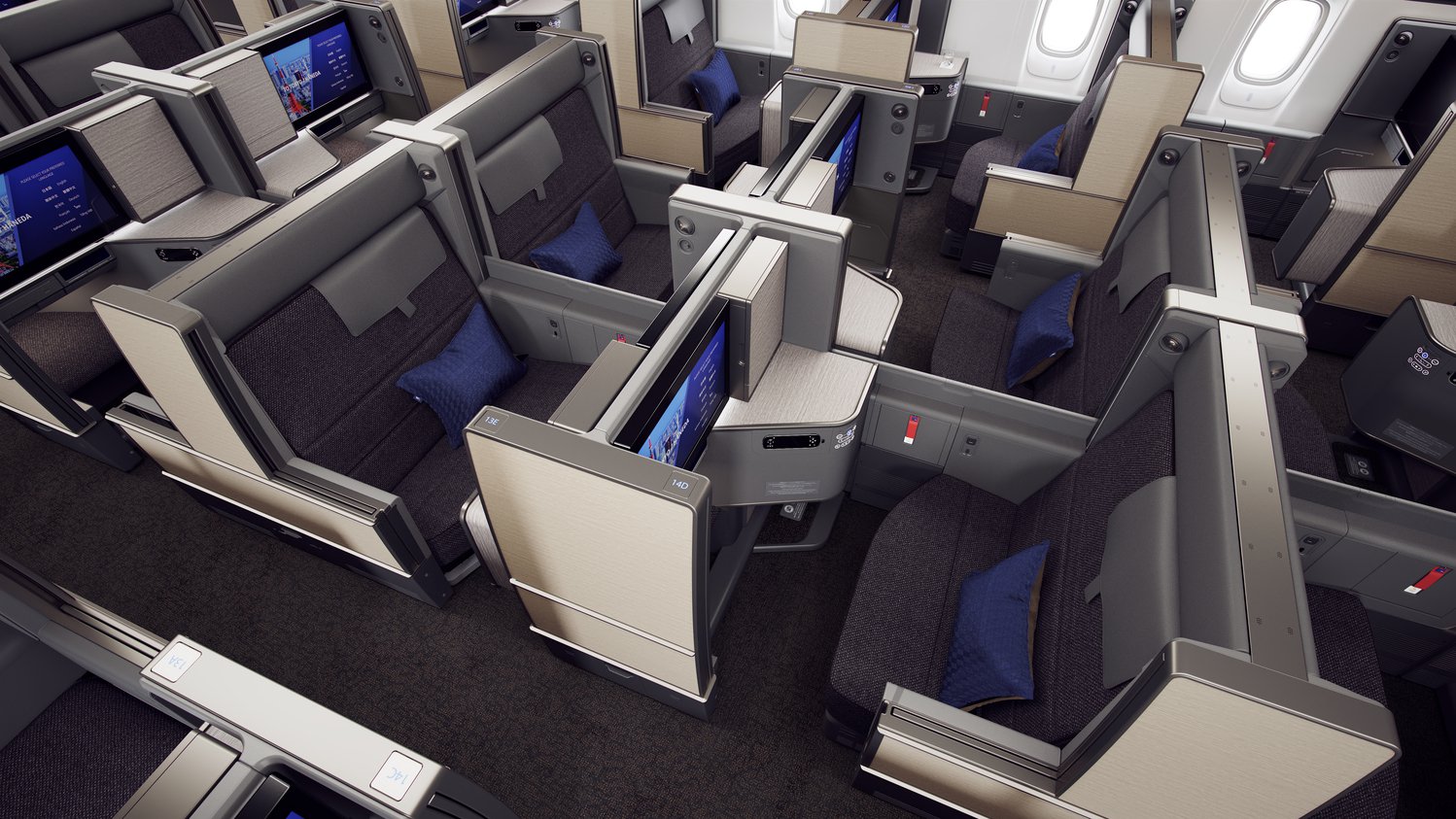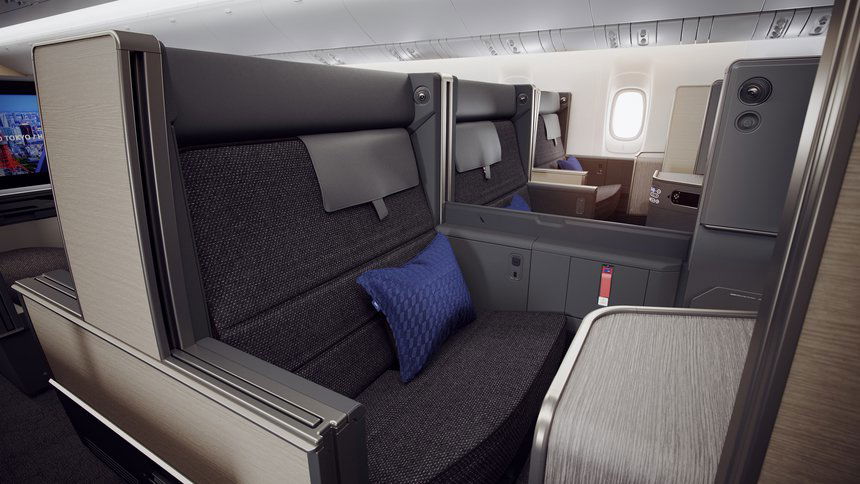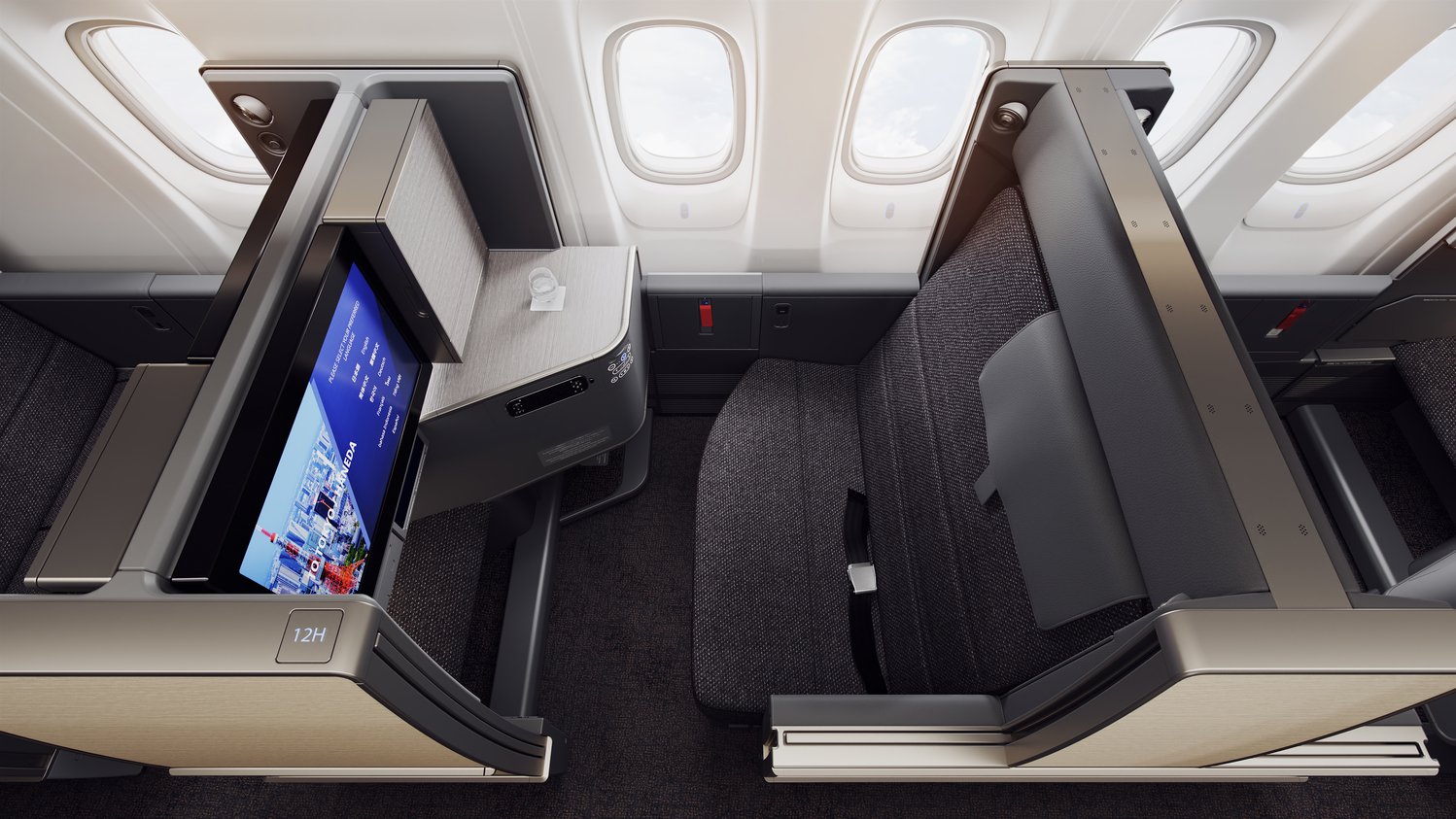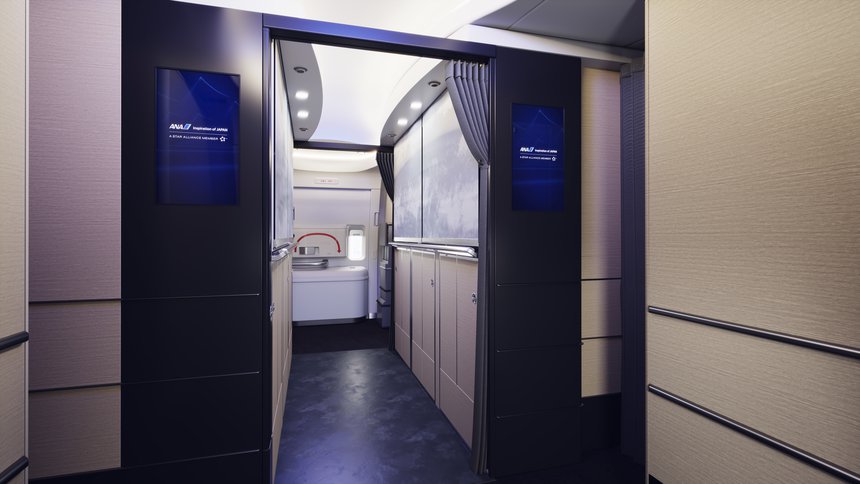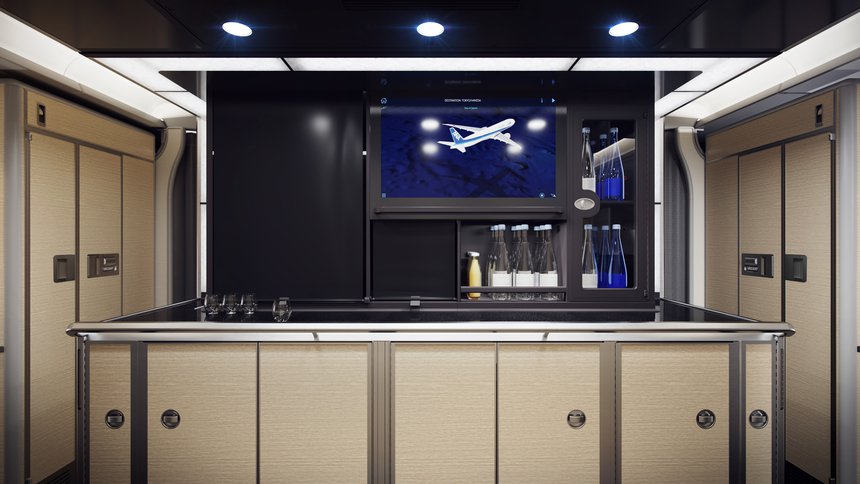 New ANA 777 Premium Economy & Economy
While the biggest changes are in first and business class, ANA is also updating their premium economy and economy. They say that they'll use new upholstery and will use Japanese patterns that tell a story known as "The Journey," reflecting guests' inflight experiences from departure to landing. Whatever that means…
There will also be enhanced touch screen monitors and six way adjustable headrests.
The 777-300ERs do have 10 abreast seating in economy, though. Currently ANA's fleet is split between offering nine and 10 seats per row in 777 economy, so these planes will feature the tighter seats.
Which flights will feature ANA's new 777s?
You can expect the first plane with the redesigned seats to fly between Tokyo Haneda and London Heathrow as of August 2, 2019.
This will be on the NH211/212 frequencies, though note that it will only be late August or early September when the route features the new cabins daily.
My take on ANA's new cabins
These new ANA cabins came out of nowhere. Often airlines will hype business class seats years in advance (I'm looking at you, Lufthansa), while in this case ANA is just providing a few weeks notice for these new seats.
ANA's new first class seems like a significant improvement over the old one. While ANA has excellent food and service in first class, I've always thought that their seats were poorly designed. The new first class looks like a significant improvement, thanks to the fact that the seats are fully enclosed, and the seats aren't "boxed" in the same way that the old ones were.
The real stunner here is business class, though. ANA is essentially introducing a hybrid between Singapore Airlines' business class and Qatar Airways' Qsuites, as they'll have business class seats that are super wide and have doors. We'll have to wait until it's in service to know for sure, but this might just be the world's best business class seat.
What do you make of ANA's new cabins?