---
One of the single best long standing award ticket opportunities was US Airways' 90,000 mile business class award from North America to North Asia. Back when US Airways was still in the Star Alliance, there were a few things that made this especially awesome:
90,000 miles was the lowest roundtrip business class award cost for any legacy US loyalty program between the US and Asia
The Star Alliance has a ton of great business class products, so you had lots of airlines to choose from
US Airways let you route from the US to Asia via Europe, and you could even have a stopover enroute (flying just between the US and Europe would cost 100,000 miles, so you were actually saving 10,000 miles by continuing flying to Asia)
When US Airways announced that they would be transitioning to the oneworld alliance, I figured it was time to book one last 90,000 mile business class award to North Asia. And it's a good thing I did, because a little over a week after joining oneworld, US Airways devalued this particular award, raising the cost from 90,000 miles to 110,000 miles (which is still a good value, just not as good).
I had booked several of these in the past, including the following:
So this was one "last hurrah" for the Star Alliance, and booking it was kind of bittersweet. Not just because it would be my last time redeeming US Airways miles for travel on the Star Alliance, but also because it was the last time redeeming for this particular award at the 90,000 mile level.
My friend Andrew was joining me for this trip (he was actually the one that came up with the idea), and the goal was ultimately to try as many new products as possible. Previously I had flown the following products in business class using US Airways miles:
US Airways award we booked
So we left it open to you guys as to which products we should fly, and after considering a lot of feedback and piecing together available segments using the ANA tool, we came up with the following routing in business class the entire way:
06/28 LO27 New York to Warsaw departing 10:55PM arriving 1:00PM (+1 day)
07/01 LO411 Warsaw to Zurich departing 7:40AM arriving 9:45AM
07/01 LX196 Zurich to Beijing departing 1:20PM arriving 5:15AM (+1 day)
07/04 ET605 Beijing to Addis Ababa departing 12:10AM arriving 6:55AM
07/04 ET706 Addis Ababa to Frankfurt departing 10:40AM arriving 5:30PM
07/05 LH418 Frankfurt to Washington departing 1:10PM arriving 3:50PM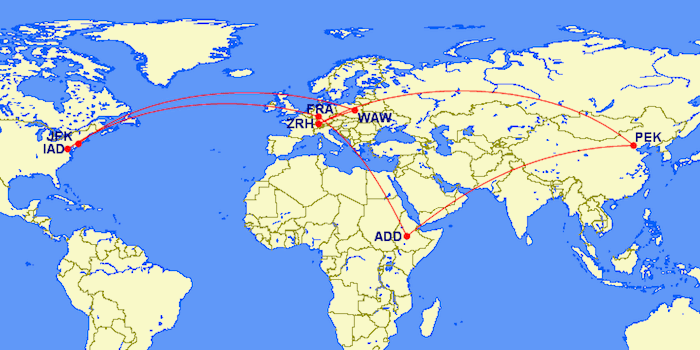 The total cost for the ticket was 90,000 US Airways Dividend Miles, plus $130.50 in taxes, plus a $50 Dividend Miles processing fee.
This would allow us to try the following:
LOT 787 business class
I was scheduled to fly LOT's 787 early last year, though that ended up being during the 787 groundings, so flight was instead operated by one of their ancient 767s. So I was excited to finally experience one of their 787s.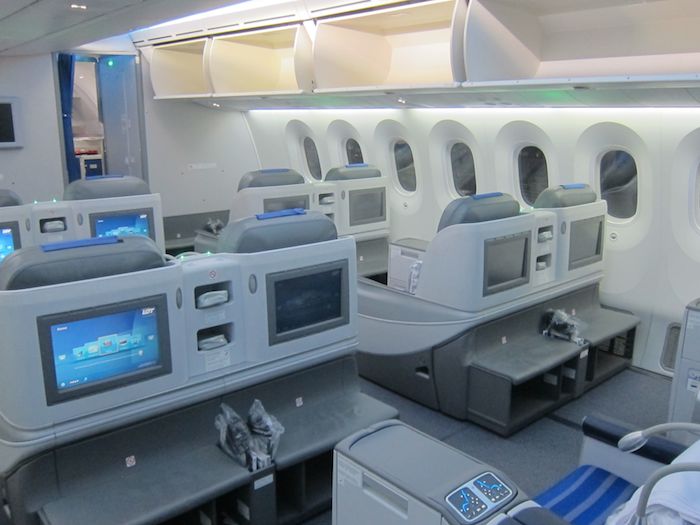 LOT 787 business class cabin
Swiss A330 business class
I've flown Swiss first class many times before, but never their business class. I was curious to see how their business class compared to Austrian's, Brussels', Lufthansa's, etc.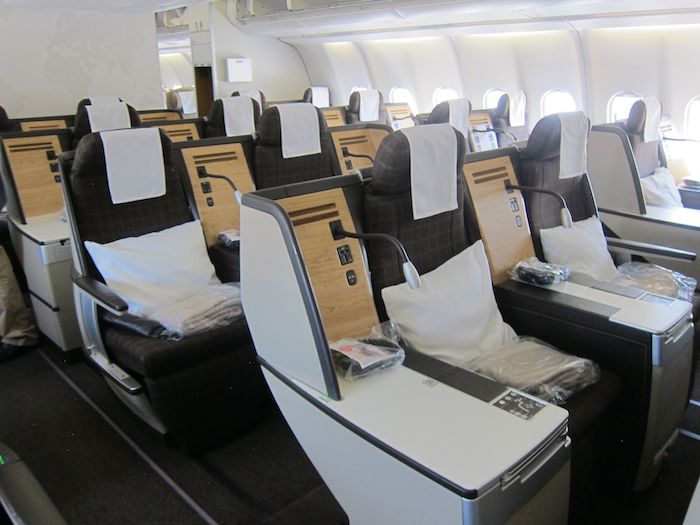 Swiss A330 business class cabin
Ethiopian 787 and 767
Originally we were supposed to fly Ethiopian's 777 and 787, though our flight from Addis Ababa to Frankfurt had a last minute equipment swap to a 767-300. I didn't have very high hopes of the product, though was curious to see what it was like.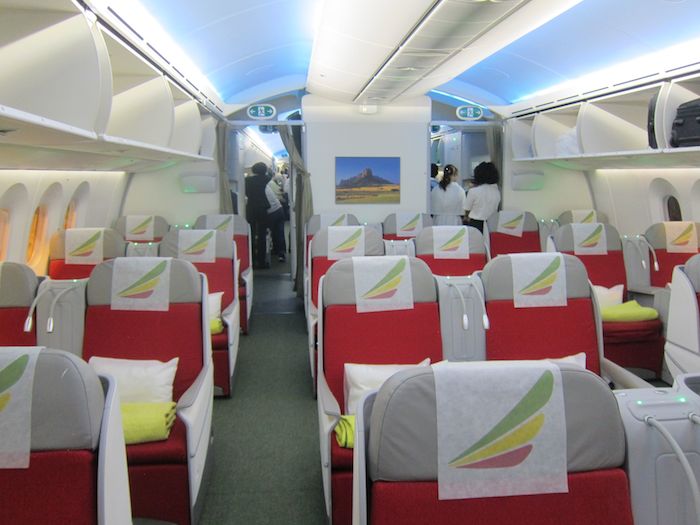 Ethiopian 787 business class cabin
Lufthansa 747-8 business class
As frequent readers know, I'm a huge Lufthansa first class cheerleader, though I can't say the same about their other cabins. My flight in Lufthansa's old business class last year left me disappointed. So I was curious to see if their new business class was any better.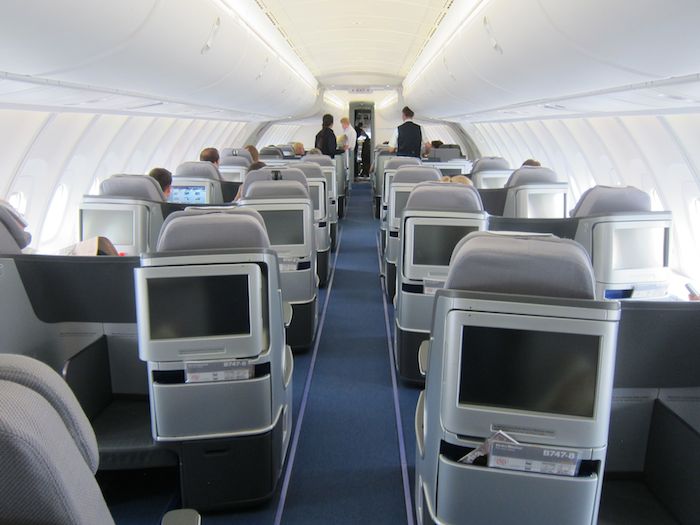 Lufthansa 747-8 business class upper deck
If you can't wait to read the trip report…
When I take trips I always like to publish posts with my "first impressions," which I post the day I land. Then after the trip I write a much more detailed trip report with many pictures. So if you can't wait for the full report and haven't yet read the "teaser" installments, here they are:
Hotels we booked
With this trip we had:
Two nights in Warsaw
One night in Beijing
One night in Frankfurt
Westin Warsaw
I was in Warsaw last January and stayed at the Hotel Bristol, which is a Starwood Luxury Collection hotel. I can't say I was too impressed by the property, and this time around it was twice as expensive as the other Starwood options in the city. So instead we booked the Westin Warsaw, which was just ~$100USD per night and looked much more modern.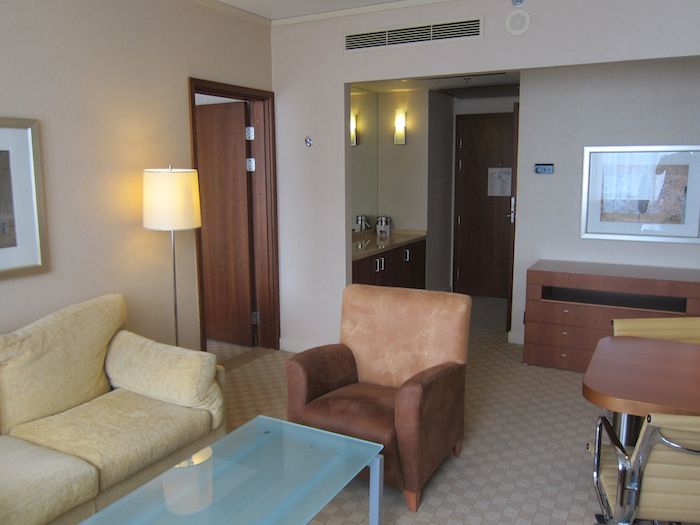 Westin Warsaw
Grand Hyatt Beijing
I had my anniversary free night certificate from the Hyatt Visa to redeem, which is valid at up to a Category 4 Hyatt property. Therefore we booked the Grand Hyatt Beijing.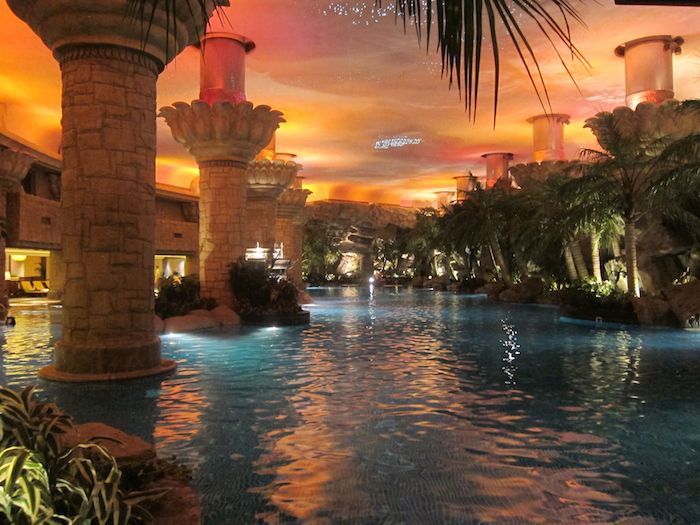 Grand Hyatt Beijing
Sheraton Frankfurt Airport
After leaving on a redeye out of Beijing and flying for nearly 24 hours on Ethiopian Airlines, I figured we'd want to stay as close to the airport as possible, so we booked the Sheraton Frankfurt Airport.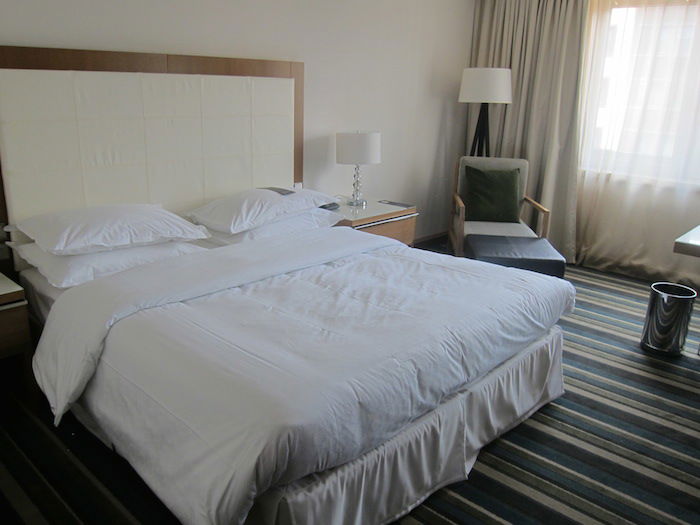 Sheraton Frankfurt Airport
Bottom line
This was a totally crazy, whirlwind trip, and I loved every second of it. Andrew was awesome to travel with, even if his idea of fun is bored board games, and even if he's completely drunk after half a glass of champagne. 😉
I'll be posting one installment per day, starting with Andrew's overview of the trip first.
Thanks for reading, and if you have any comments of questions, please let me know!