---
EVA 28
Taipei (TPE) – San Francisco (SFO)
Monday, July 8
Depart: 11:30PM
Arrive: 8:10PM
Duration: 11hr40min
Aircraft: Boeing 777-300ER
Seat: 11A (Royal Laurel Class)
We boarded through door 1L, where we were greeted by several friendly flight attendants, one of which escorted me to my seat.
This was one of EVA's 777-300ERs equipped with their new business class product. It's worth noting that a majority of their 777s have been reconfigured with this product, including those that fly to Amsterdam, Los Angeles, New York, San Francisco, and Toronto.
I was seated in the rear business class cabin, and much to my surprise the flight attendant insisted on escorting me to my seat, something that usually only happens in first class, in my experience.
As I was escorted back I took a couple of pictures of the cabin, and the flight attendant asked if it was my first time in business class. It's a question I get often, and while the answer couldn't be further from the truth, I usually just smile and say "yes, and I'm so excited."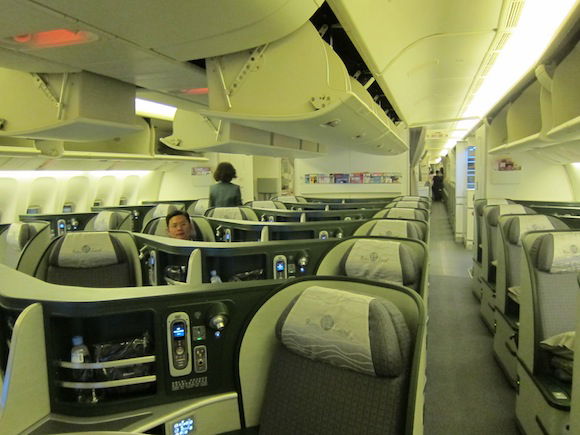 Forward business class cabin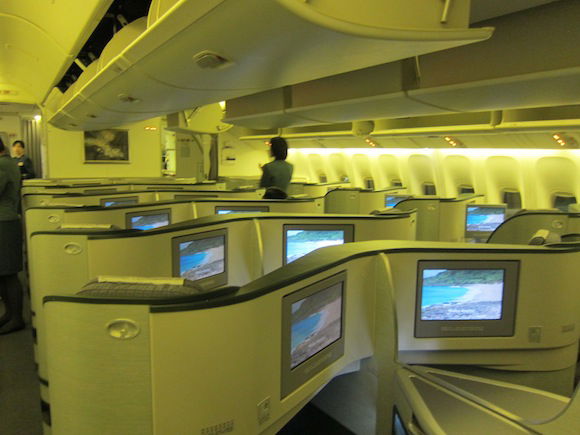 Forward business class cabin
I quite liked the rear business class cabin since it was private with just a few rows of seats.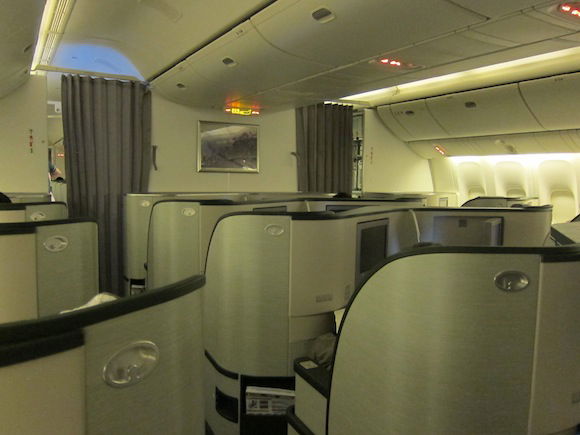 Rear business class cabin
I was seated in 11A, the single seat by the window in the last row of the business class cabin. EVA has reverse herringbone seats in business class, which in my opinion are the single best business class seats out there. Reverse herringbone seats are more like first class suites from a few years ago than business class, really. And as I always say, business class is all about the seat.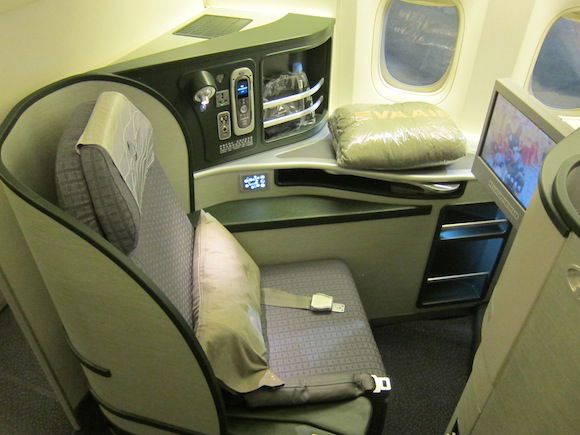 My seat, 11A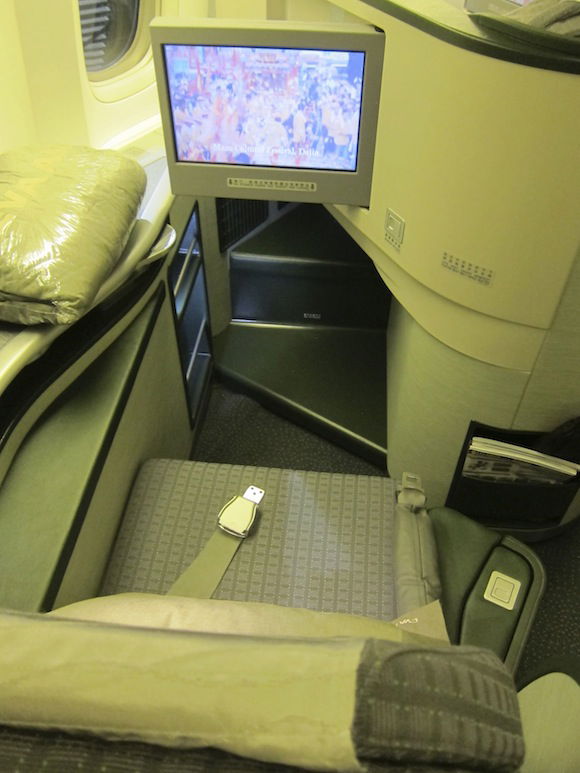 My seat, 11A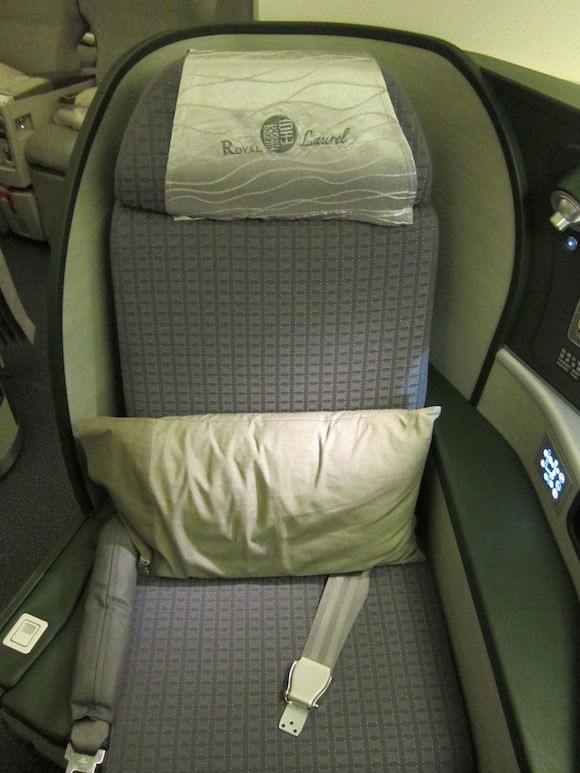 My seat, 11A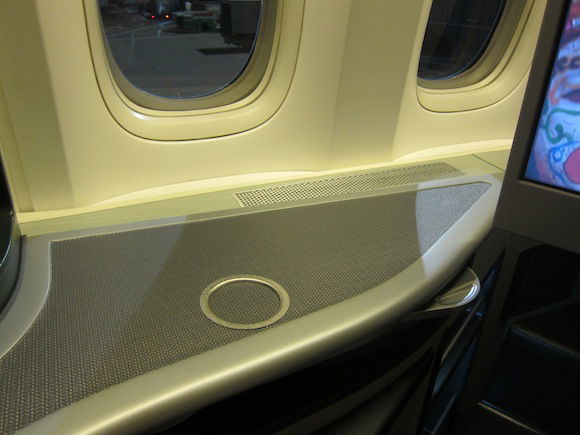 My seat, 11A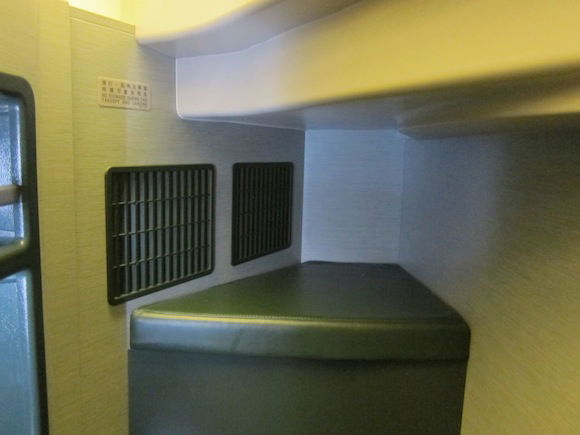 Foot rest
To the left of the seat was a console with most of the seat controls, including a remote control, power adapter, a reading light, headphone jacks, etc.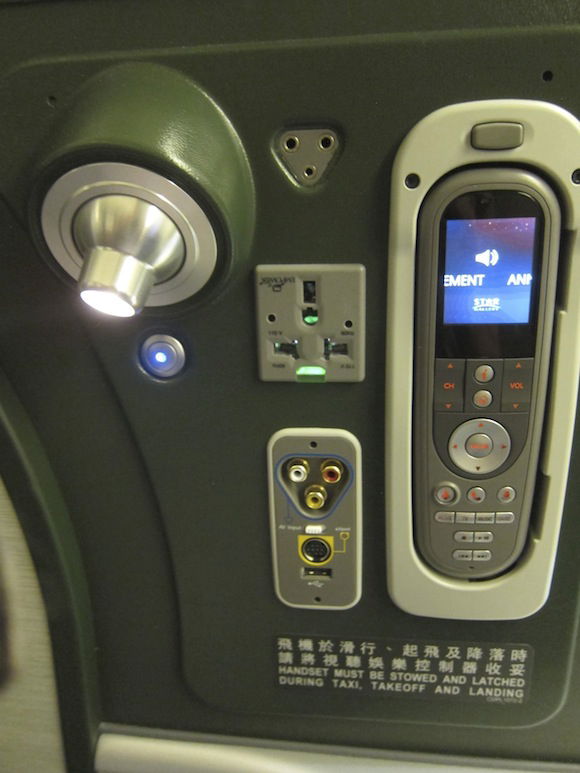 Seating console
Below that were the seat controls, which were intuitive.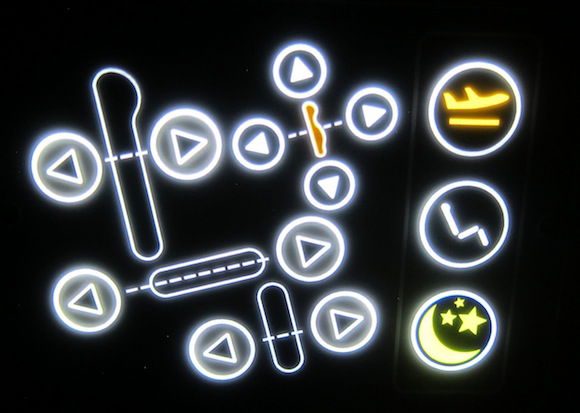 Seat controls
The seat boasted tons of storage, including a compartment on the bottom right of the seat which was rather large.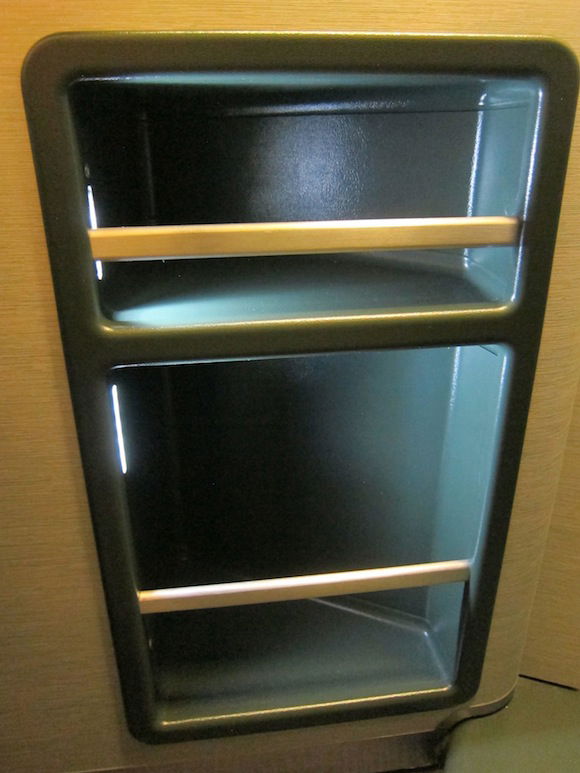 Storage
Waiting at my seat upon boarding were a pillow and blanket, both of which were exceptionally nice for business class.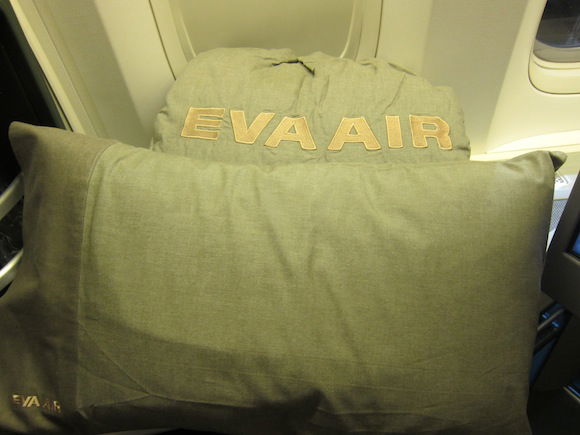 Pillow and blanket
There were also headphones.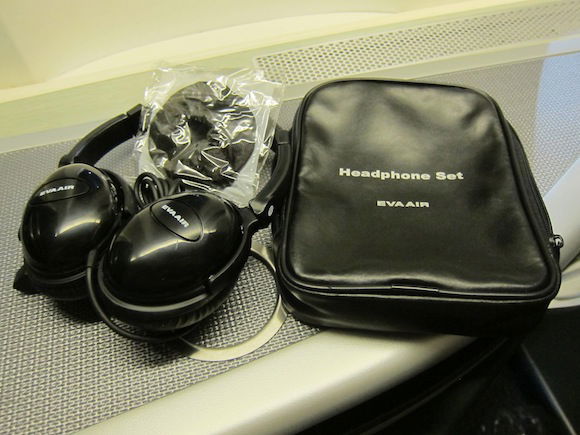 Headphones
As boarding continued we were offered cold towels.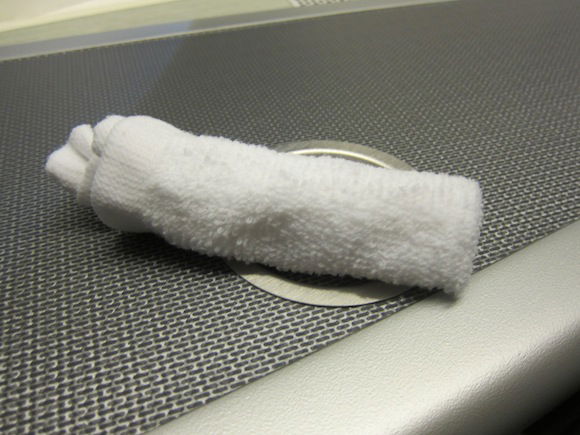 Cold towels
That was quickly followed by pre-departure beverages. While EVA is the only airline in the world to serve Dom Perignon in business class, unfortunately they only serve it in the air, so they serve a different one on the ground instead.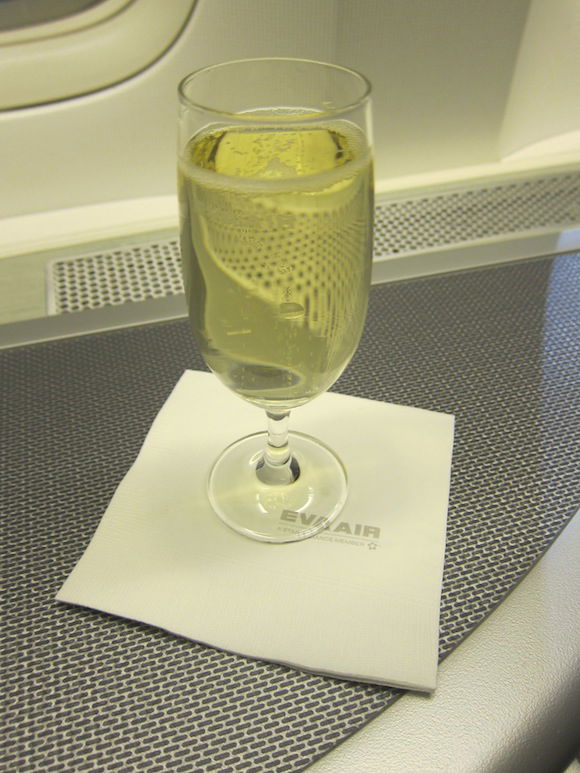 Pre-departure champagne
After that amenity kits were distributed. EVA offers Rimowa kits for now, which are hands down the awesomest amenity kits ever.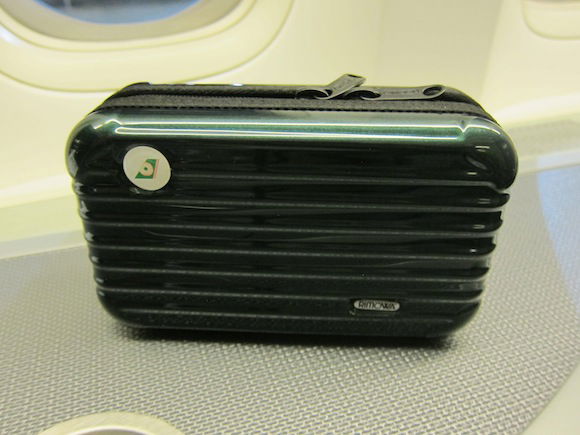 Rimowa amenity kit
The amenity kit featured eye shades, socks, toothpaste and a toothbrush, lip balm, and body "souffle."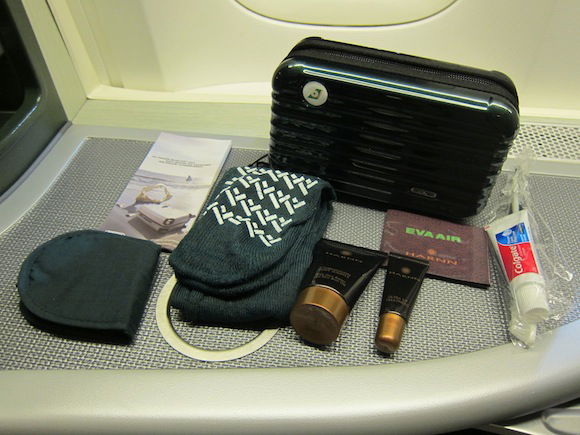 Amenity kit contents
After that menus and wine lists were distributed.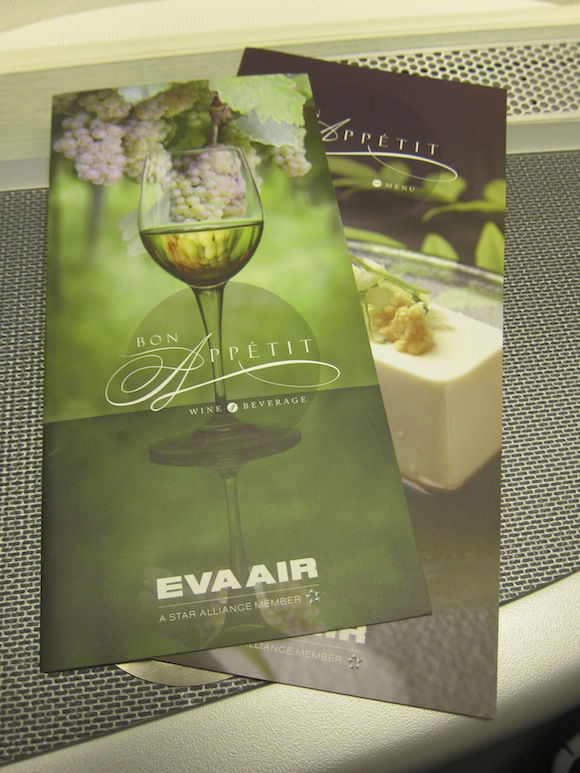 Menus
As the departure time approached, the captain came on the PA to inform us of our flight time of 11hr34min, which was a bit longer than normal. We began our pushback right on-time with a completely full business class cabin, at which point the safety video began to play.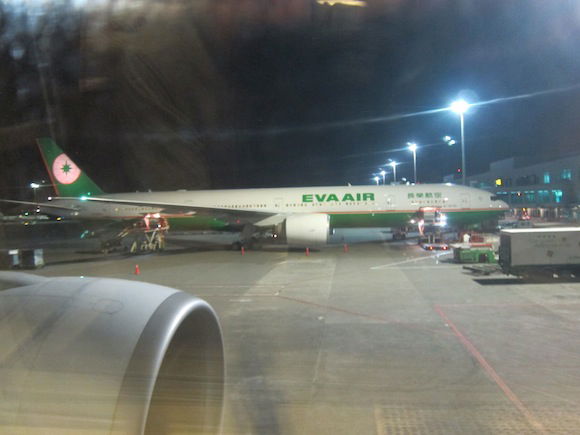 View on pushback
Their safety video was pretty awesome, if not a bit potentially offensive based on the stereotypes. Take a look: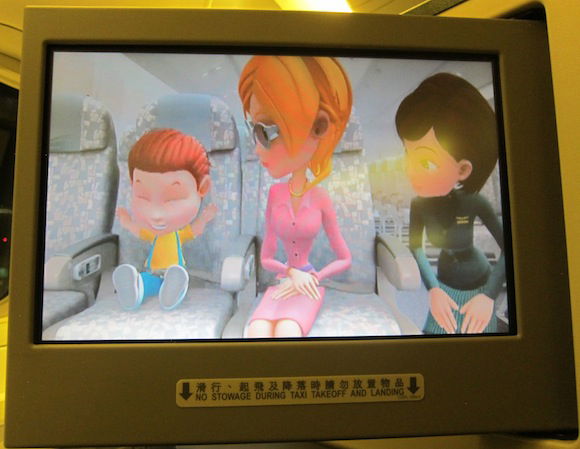 Safety video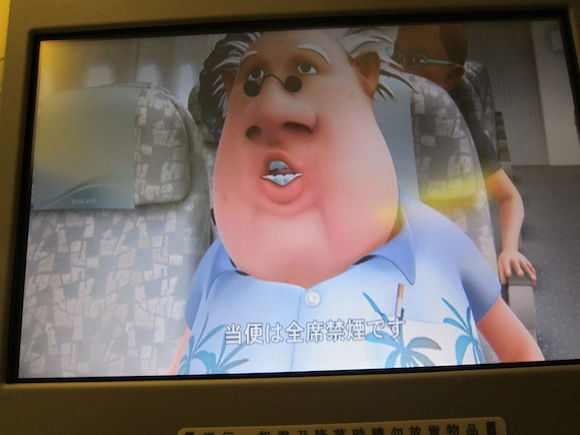 Safety video
Our taxi to the runway took around 15 minutes, and at that point we took off on runway 23L and began a smooth climb to our cruising altitude.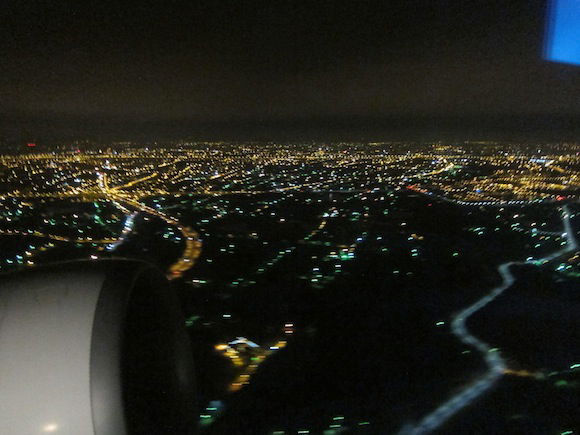 Climbing out
During our climb out I browsed the entertainment selection, which was incredibly extensive and had decent quality TV shows and film as well. Best of all there were no ads with the programming.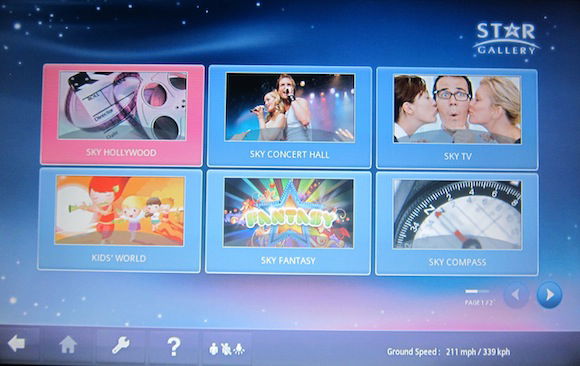 Entertainment selection
I eventually decided to watch "Admissions," which was entertaining enough.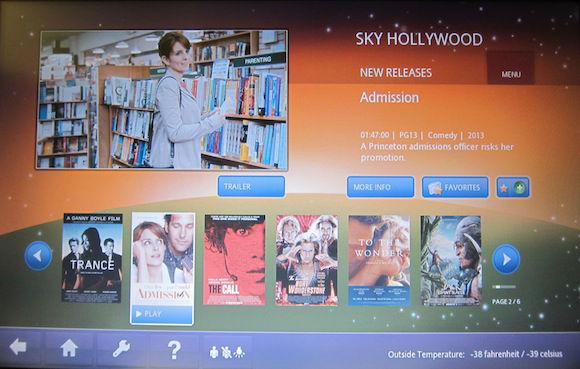 My movie selection
As we leveled off the purser came around the cabin to personally great each passenger, which again I thought was a nice touch that typically only happens in first class.
At that point the tables were set for dinner.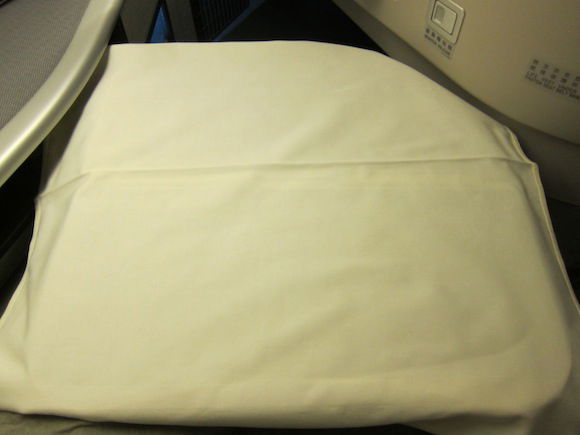 Table setup
The dinner menu read as follows: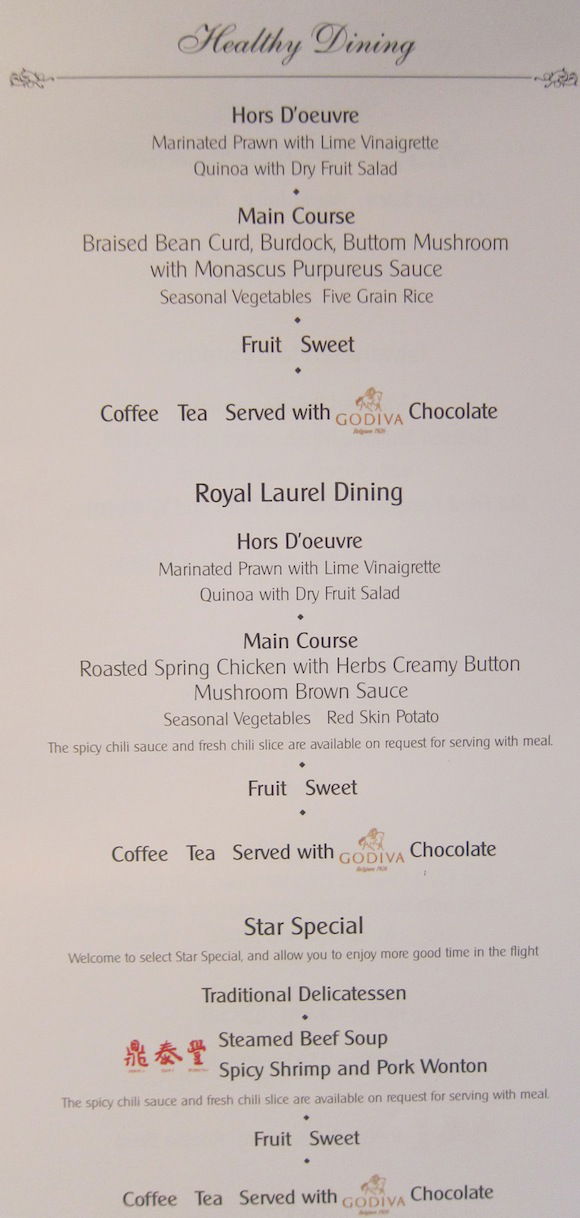 And the wine list read as follows: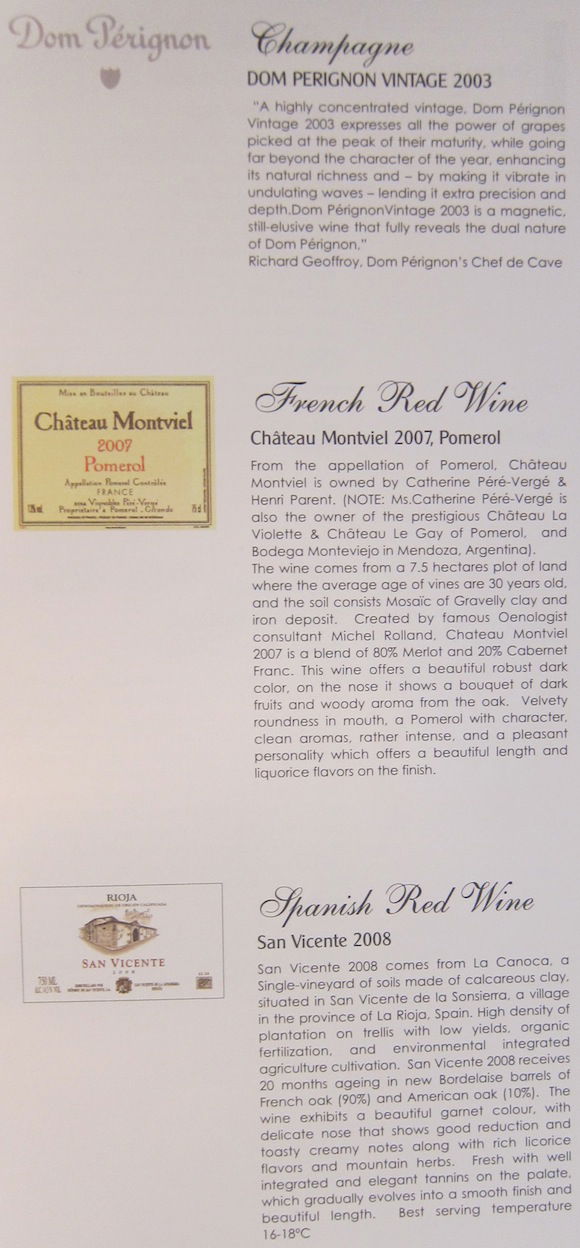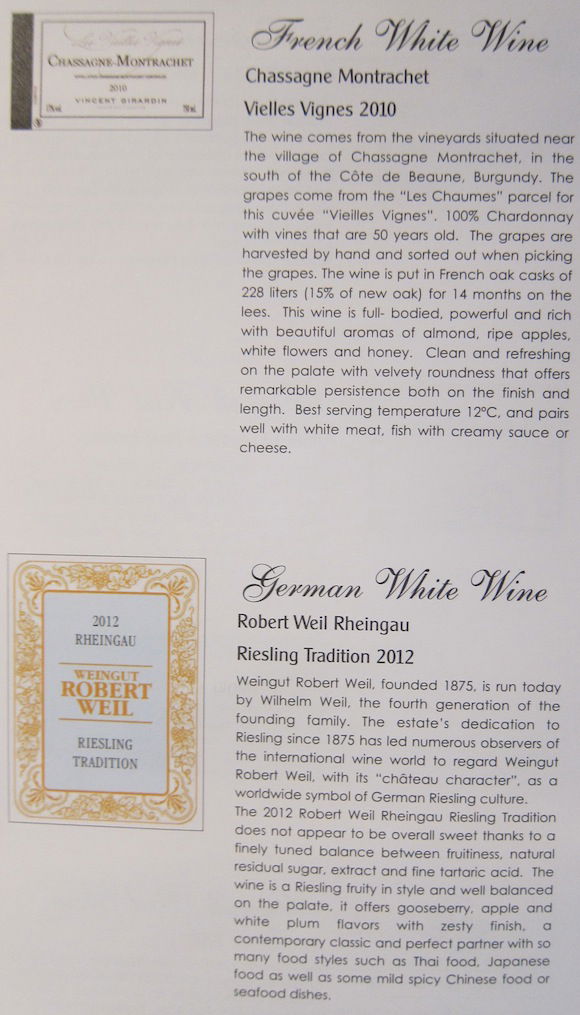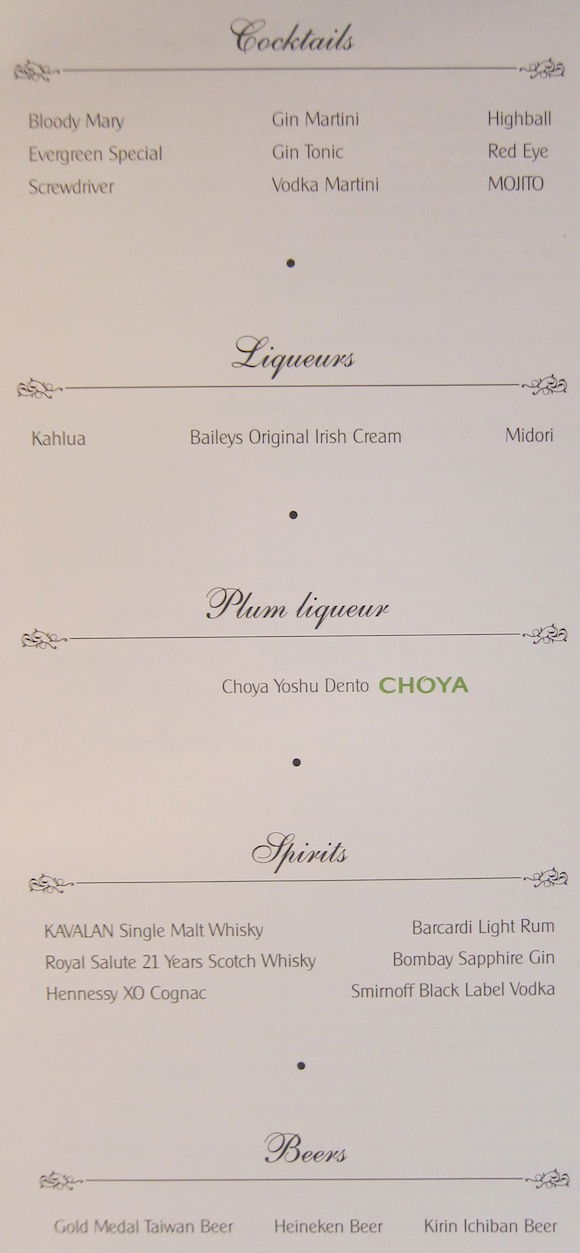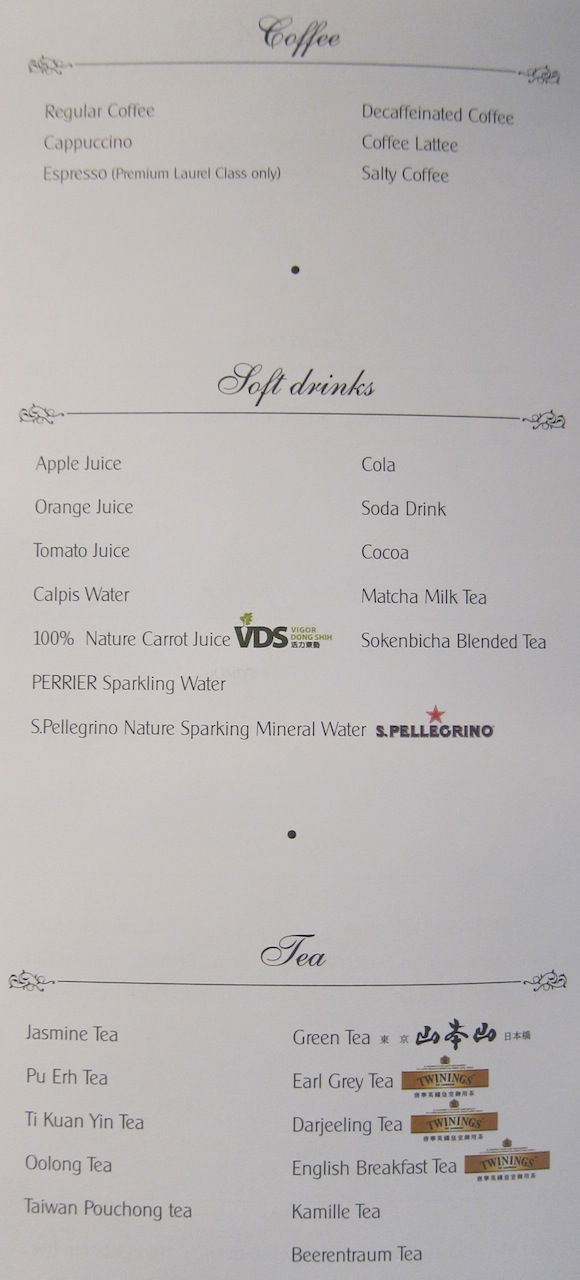 Much like on the Tokyo Narita to Taipei leg, I found the menu to be a bit odd. They have three different types of meals you can go with — Healthy Dining, Royal Laurel Dining, and Star Special — though within each selection there aren't any choices, so you're stuck with what they give you.
I ordered the Star Special option, which consisted of shrimp and pork wonton. I had a Diet Coke and glass of Dom to go with it. The food was actually quite good.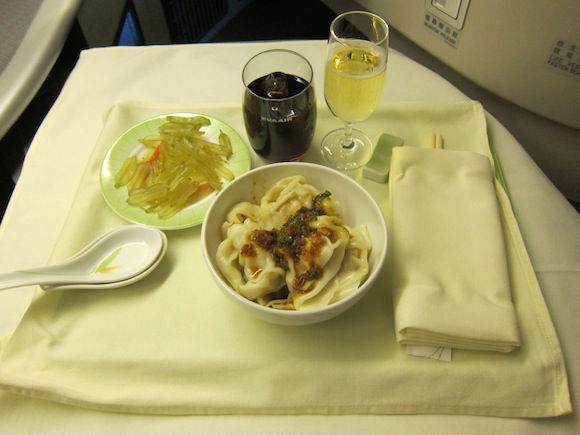 Star Special main course
Then there was a selection of bread from the bread basket.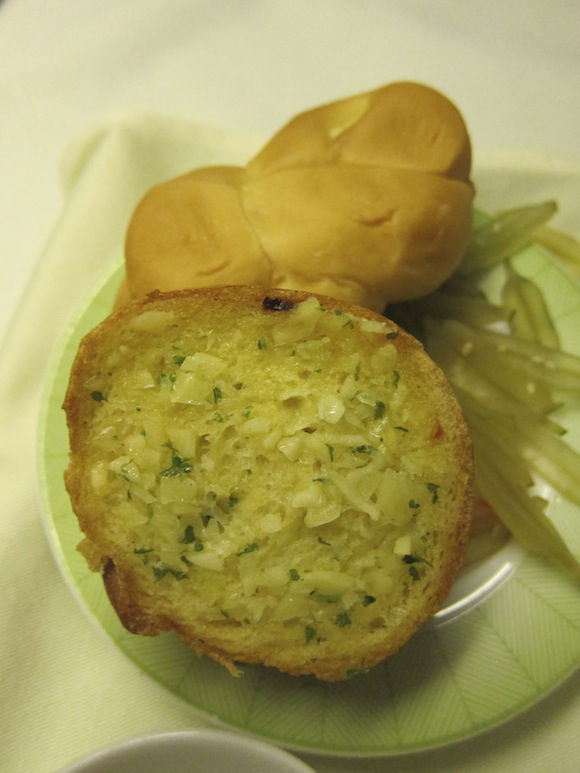 Bread
Then dessert was served, which consisted of fruit and some sort of chocolate tart, along with some tea.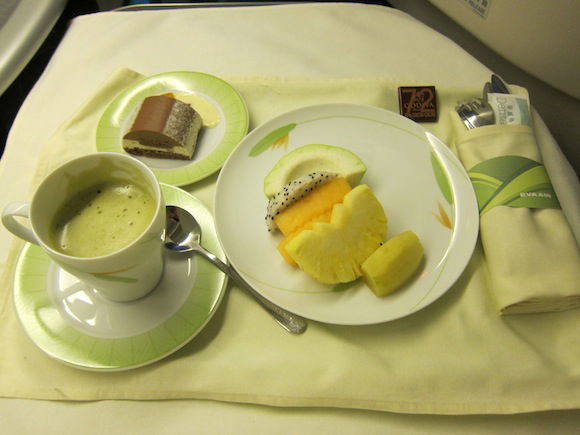 Dessert
So here's the thing — I actually like Chinese/Taiwanese food, so I was fine with the lack of western options. At the same time I feel like they should have more variety just for the sake of catering to more taste buds. But the part I really didn't get is that they literally just served a two course meal. There were no drinks with nuts to start with, or any sort of an appetizer, salad, soup, etc.
But at the same time as I said above, business class is all about the seat, and not only was the seat great, but the service was spectacular as well. The flight attendants were incredibly charming and as attentive as what I've otherwise sometimes experienced in first class.
The good thing about the quick meal service is that it allowed me to maximize sleep. About 90 minutes into the flight the meal service was complete and my movie was finished, and I briefly visited the galley.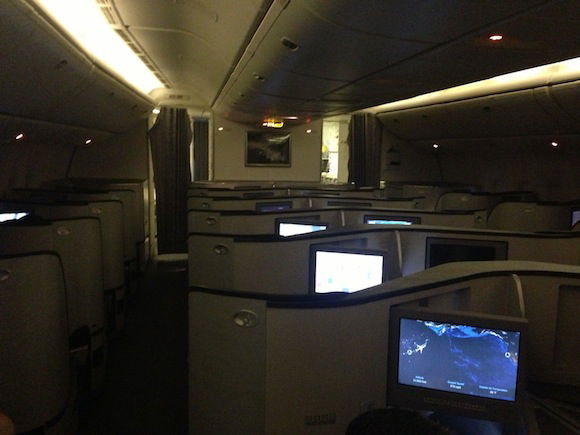 Dimmed business class cabin
They had a small selection of packaged snacks there.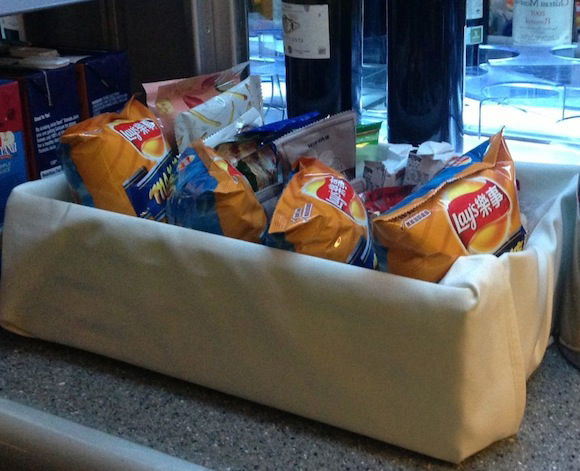 Snacks
But what caught my eye more than anything else was the bubble tea on the counter. It's no secret that I'm obsessed with bubble tea, so I asked the awesome flight attendant working my aisle, Tiffany, whether she brought enough bubble tea for everyone. She laughed, and we eventually had a nice conversation about EVA. Long story short she was really proud to work for EVA, really proud of their new business class product, really proud that they joined Star Alliance, and hilariously enough she was more excited about the Rimowa amenity kits than I was.

Bubble tea!
So about two hours after takeoff I fell asleep, and I woke up about two hours out of San Francisco, which meant I got about 7.5 hours of sleep — awesome!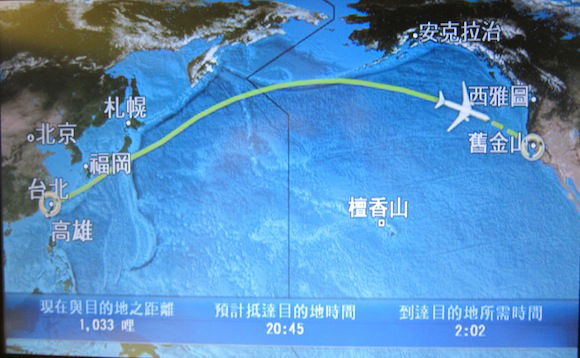 Airshow upon waking up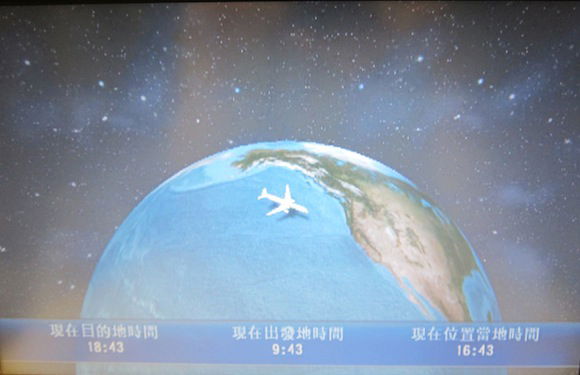 Airshow upon waking up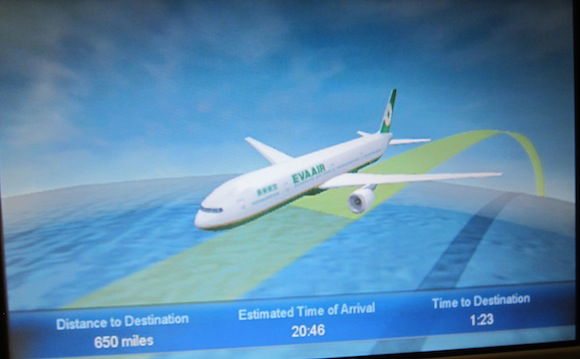 Airshow upon waking up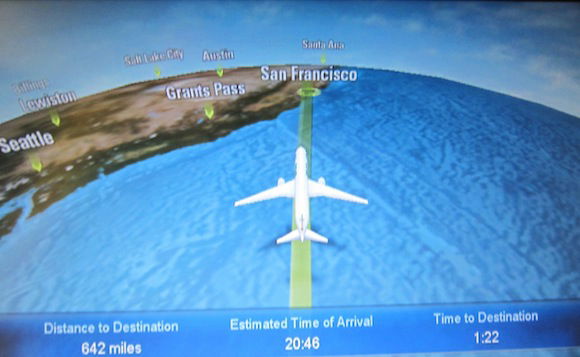 Airshow upon waking up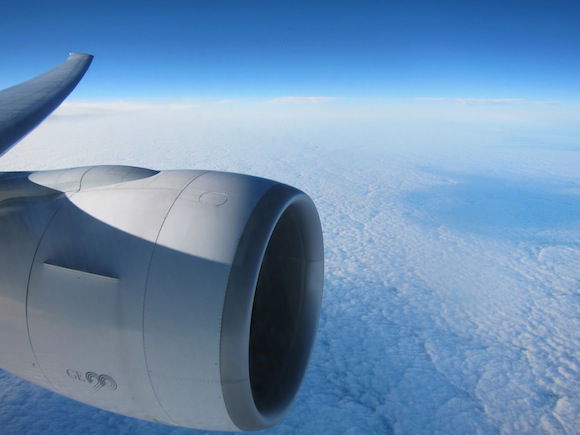 View upon waking up
About 90 minutes out the pre-arrival meal service began. The menu read as follows: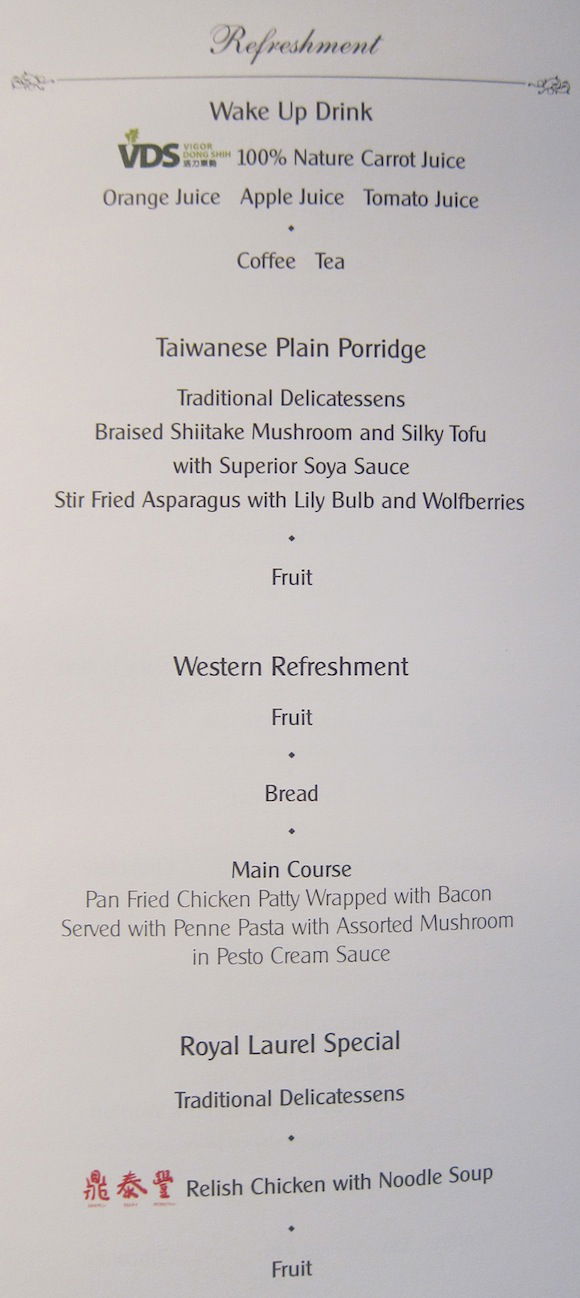 I had a cup of tea to start.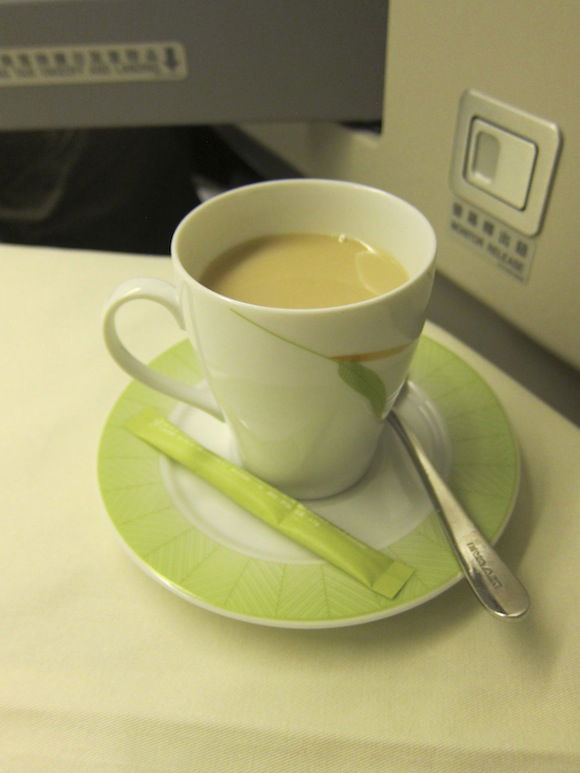 Tea
This time around I ordered the Royal Laurel Special.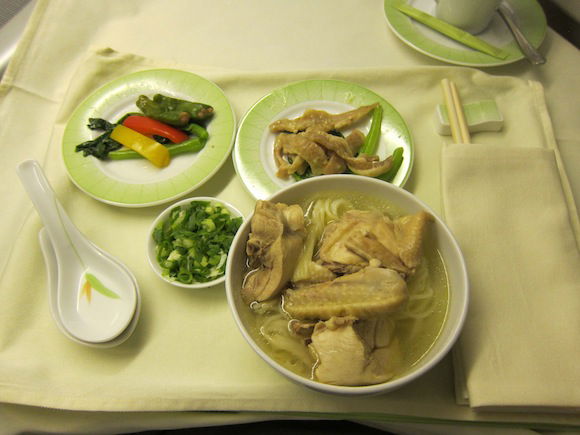 Royal Laurel Special
My friend had the western option.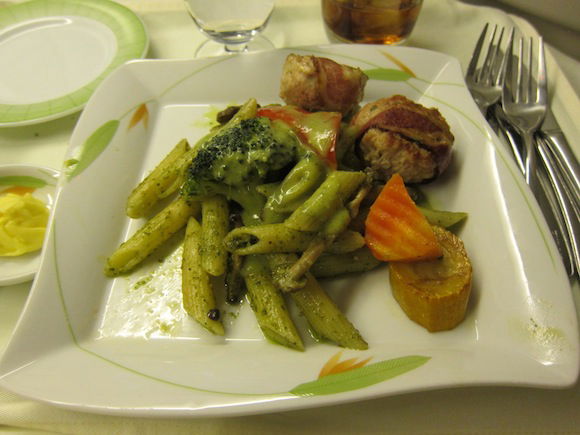 Western option
About 30 minutes out we began our descent right as the sun was setting. I have to say that I don't think there's a more beautiful airport in the country to fly into than San Francisco in terms of the views on approach.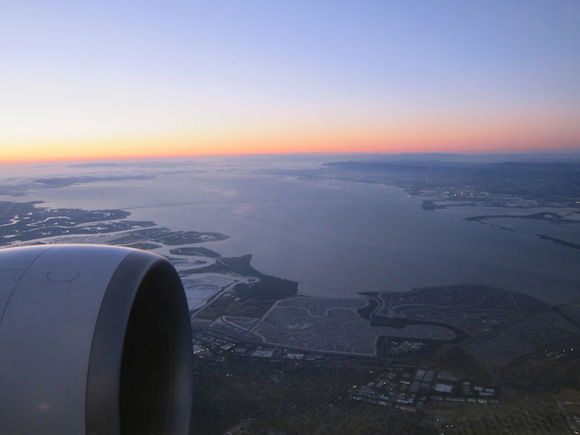 Views on approach
The coolest thing about the approach had to be that we were literally right behind the China Airlines 747 that also left from Taipei around the same time as us.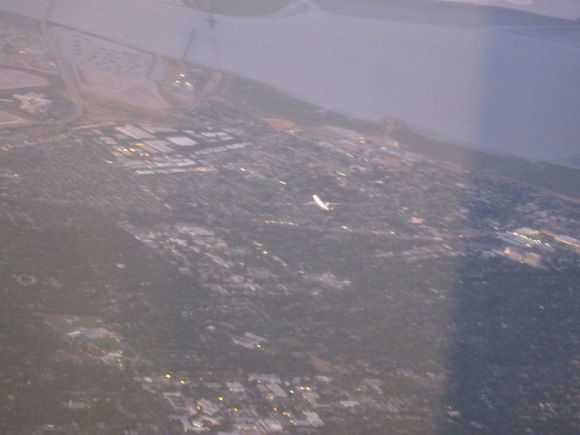 China Airlines 747 ahead of us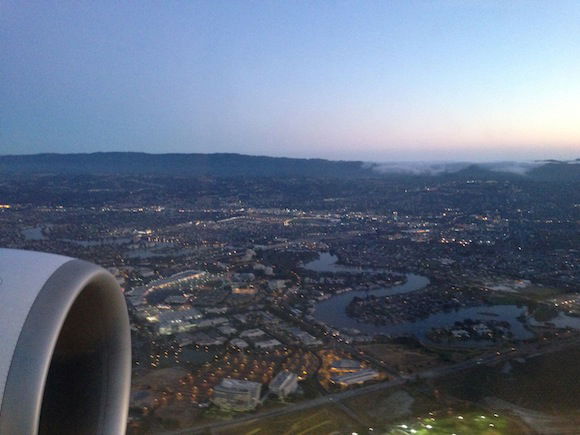 View on final approach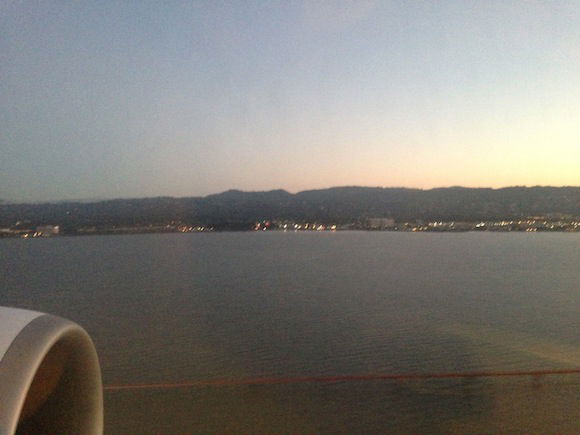 View on final approach
We landed on runway 28R, right next to the wreckage of Asiana 214. Sadly I couldn't capture a good image, though it gave me chills and was somewhat surreal.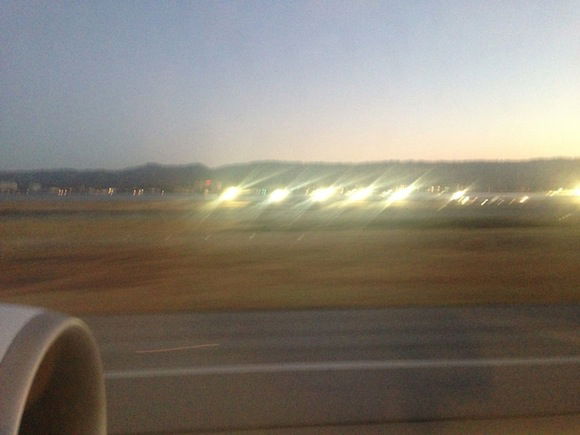 Bad picture of Asiana 214
We taxied to the international terminal and parked right next to a United 747. Due to the lack of tailwinds and delayed departure we were about 30 minutes late on arrival.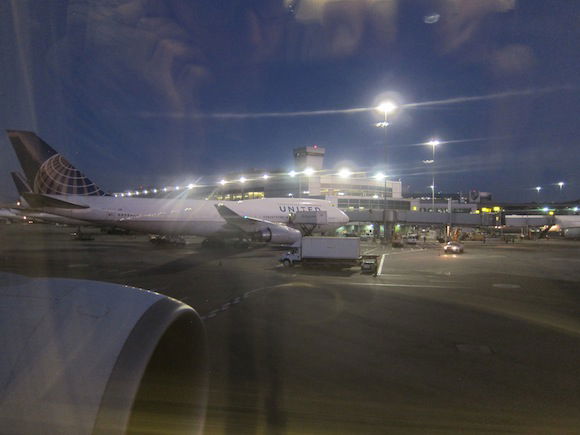 Taxiing to the terminal
Thanks to Global Entry I was through immigration in a matter of minutes, and feeling about as well rested as I've ever felt coming off a transpacific flights.
EVA Air is an amazing new addition to the Star Alliance. The seats, in-flight entertainment, service, and beverage selection were all about as good as I've ever experienced in business class. The food certainly leaves some opportunities for improvement, but this is still one of the all around most solid business class products I've flown, and I'd fly them again in a heartbeat.