Over the weekend I got to talking to a couple of friends about Lufthansa first class, and I was actually surprised by what I heard — among them I was the only one that loves Lufthansa first class. I tried to justify myself but was at a bit of a loss of words, because in many ways it's tough to explain what I love so much about them.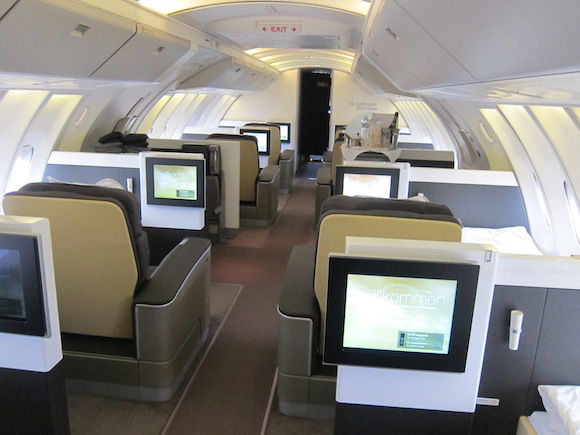 At the same time I texted my brother — seemingly my only "ally" for Lufthansa — and asked him how he would describe Lufthansa first class in a sentence. His answer? "Incredible!"
And that leads me to this post, because when I have no clue what the hell I'm talking about I blog about it and ask you guys what you think. After all, I know many of you have had the opportunity to fly Lufthansa first class thanks to miles and points.
Perhaps I'm a bit biased. I'm a German American so I do have a bit of national pride in "my" airline. But I don't think it's blinding. Or maybe it is, because I play their brand movie at least once a day (or something like that):
So why do I love Lufthansa first class? For one, I think they have the best ground experience in the world — perhaps it's tied with Thai Airways, which offers their first class passengers hour long full body massages and a semi-private living room in their Bangkok lounge, though there's something really special about the Lufthansa First Class Terminal in Frankfurt. You pull up, and within a minute you've cleared security and are seated in the lounge being offered a drink.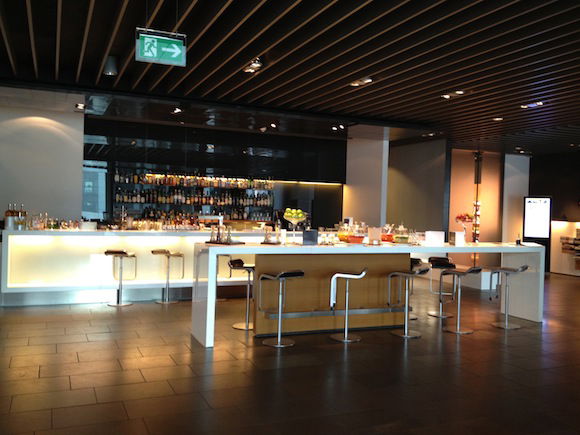 Beyond that, I also think they have the best food on the ground of any airline in the world. I've eaten in a lot of lounges, and I still think a meal at the Lufthansa First Class Terminal is the best all around airport ground dining experience. Which is ironic, since that's not the case aboard.
I also find that the whole Lufthansa first class travel experience is the least stressful there is. You can put away your watch because your personal assistant will pick you up when your flight is ready. And then if there's one thing Germans are good at, it's getting you places on time, or at the very least frequently keeping you updated when there's a problem (and what I love most about Lufthansa's pilots is that if a plane is blocking the taxiway or something, they'll always be sure to say which airline, so they can shame them properly, which cracks me up).
As far as the onboard service goes, there also seem to be two two schools of thought. You have those that think Lufthansa first class feels a bit like a German country club, and you're either a member or you're not. If you're an older, professional, German male, you're a member. If you aren't, you're not.
Then there are people like me that are completely puzzled by those comments, because in my dozens of Lufthansa first class flights I've never experienced it, which isn't to say it doesn't happen. My experience has been that Lufthansa first class flight attendants consistently strike an almost perfect balance between being professional, attentive, and personable. They do all this while still making the interaction feel sincere. On many Asian airlines the flight attendants are trained that each flight is a "performance," and that they're really "actors." There's nothing at all wrong with that and I actually love it, but I just find on some level the Lufthansa experience to be equal but different.
Yes, I think the food onboard Lufthansa sucks. Some (few?) love it, others think it's way too complex and that they try too hard for food that simply doesn't translate well at altitude. For dessert I want something with chocolate or vanilla, not something with olive or chili. Lufthansa is actually the only airline nowadays where I'll intentionally eat right before the flight and then skip the onboard meal as much as possible, because you truly get a much better meal service on the ground than in the air.
But the real highlight of Lufthansa? These babies: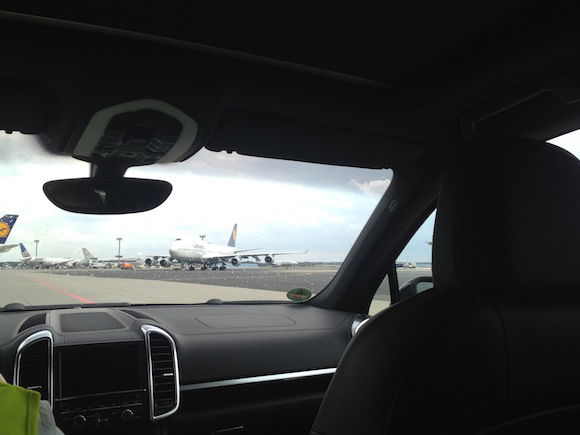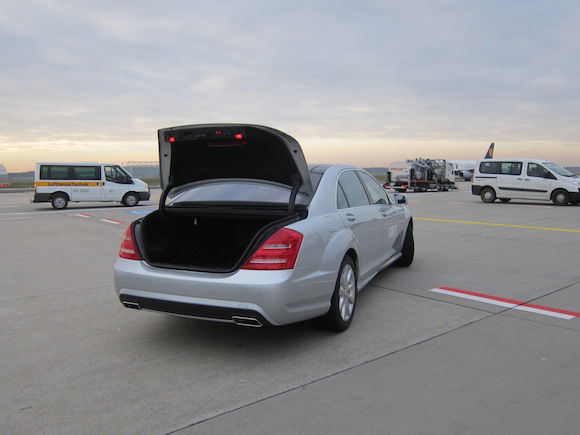 Anyway, enough mindless blabbing. I'm curious what you guys think. If you've flown Lufthansa first class, did you love it, hate it, or is it just okay?