---
In June EVA Air joined the Star Alliance, and I was really itching to try them. They have a phenomenal reverse herringbone business class product on much of their longhaul fleet and are the only airline in the world to serve Dom Perignon in business class, so what's not to love?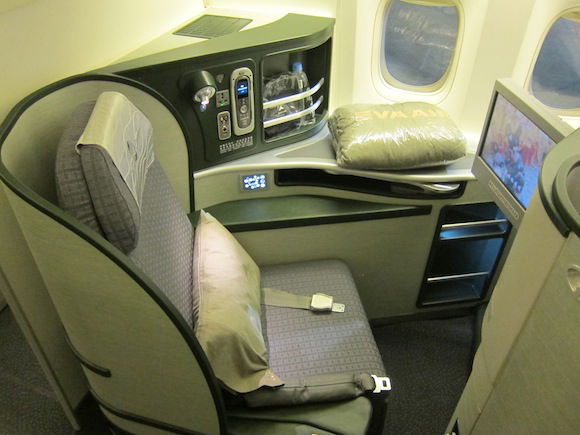 EVA Air Royal Laurel Class
Given that Taipei is located in North Asia per US Airways' award chart, it seemed like the perfect opportunity to book a business class award ticket for just 90,000 miles.
My family is from Germany, and when I was younger I'd spend every summer in Germany. My mom always made a point of exploring some nearby country every time we went, so by the time I was 12 I had seen most of Western Europe. When I started mileage running I traveled almost exclusively to Asia on award tickets, simply because there were so many cultures that were new to me, Asian airlines are typically better than European airlines, and it's a great use of miles. So since starting this hobby I've visited most major cities in Northern and Southeast Asia. However, now that I've spent so much time in Asia I'm really itching to explore Europe more again.
Since US Airways lets you route from the US to Asia via Europe I figured I chose to make the primary destination on the trip Europe, and in the end decided on Southern France. Earlier this year Hyatt announced that four French properties would be rebranded as Hyatts, including a property in Nice and Cannes. Since I had never been to Southern France before, spending a couple of days in each sounded like fun.
In addition to that I haven't been to Zurich before, so decided to plan a stay there, at the Park Hyatt.
I dragged a friend along, and in the end the award looked as follows for 90,000 US Airways miles per person in business class the whole way:
06/27 LH491 Seattle to Frankfurt departing 1:35PM arriving 8:35AM (+1 day)
06/28 LH1060 Frankfurt to Nice departing 12:30PM arriving 2:00PM
07/04 OS562 Zurich to Vienna departing 10:25AM arriving 11:50AM
07/04 OS51 Vienna to Tokyo Narita departing 1:30PM arriving 7:40AM (+1 day)
07/05 BR195 Tokyo Narita to Taipei departing 10:30AM arriving 1:05PM
07/08 BR28 Taipei to San Francisco departing 11:30PM arriving 8:10PM
I booked this literally a day before departure, and the taxes were $160 per person, plus the $75 quick ticketing fee and $50 Dividend Miles processing fee. As is usually the case with US Airways, what's allowed really depends on the agent you get, as I discussed in this post. So while that routing was perhaps not totally legal, a US Airways agent had no issue ticketing it.
Then to get between Nice and Zurich I used AviancaTaca Lifemiles for that ticket. That cost 12,500 Lifemiles per person, and I booked the following flight in economy:
07/02 LX563 Nice to Zurich departing 10:40AM arriving 12:00PM
In the end the routing looked as follows: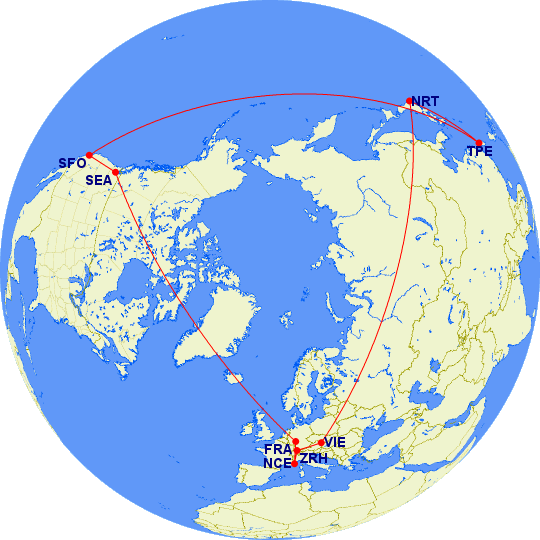 While I've flown it before and know it's not great, I decided to fly Lufthansa's nonstop flight from Seattle to Frankfurt in business class, even though it's the old product. The truth is my last few dozen longhaul segments on Lufthansa have been in international first class, so I was curious to see how my perception changed when "downgrading" to business class.
Then between Europe and Asia I decided to do Austrian business class again, which is one of my favorite business class products.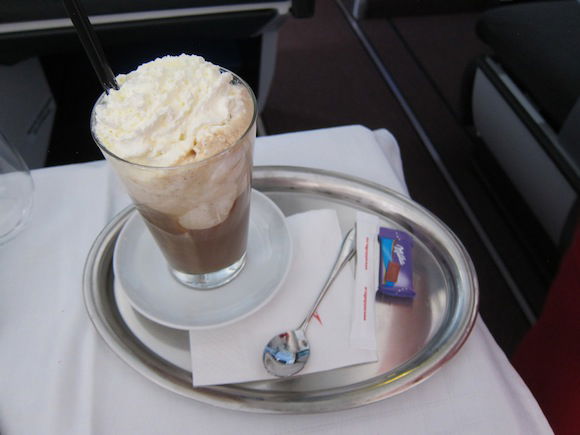 Iced coffee in Austrian Business Class

In terms of hotels, I booked the Hyatt Regency Nice Palais de la Mediterranee for our first two nights for 18,000 Gold Passport points per night. Given that rates were over 350EUR per night I considered that to be a pretty good value.


Hyatt Regency Nice
Then the plan was to take the train to Cannes (about a 30 minute train ride) and stay at the Grand Hyatt Cannes Hotel Martinez, which cost 22,000 Hyatt Gold Passport points per night. Paid rates were over 450EUR per night, so that was a pretty good deal as well.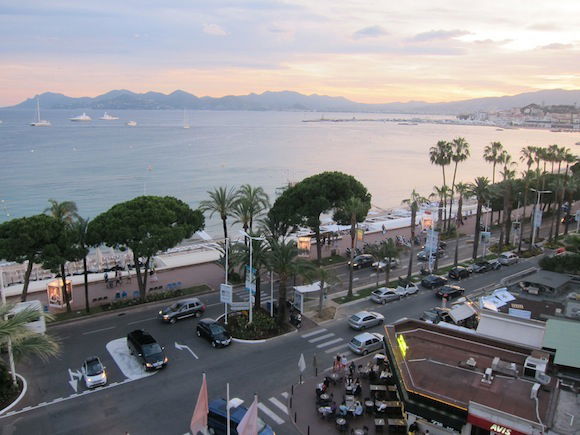 Grand Hyatt Cannes
Initially the plan was to go to Zurich from there, though we decided to spend one more night at the Hyatt Regency Nice on the way back, which we once again booked using 18,000 Gold Passport points per night.
Then in Zurich we spent two nights at the Park Hyatt Zurich using the sign-up bonus from the Chase Hyatt Visa Card. As a Diamond member you get two nights in a suite, so I confirmed the Park Suite, which was going for over 1,500CHF per night.
Then in Taipei we split our time between the Le Meridien and W, which are just a block apart. We booked paid stays for both of those stays, and the rates were a bit higher than I would have liked at about $300 per night. Sadly the cost on points was even more prohibitive, so it still seemed like the better option.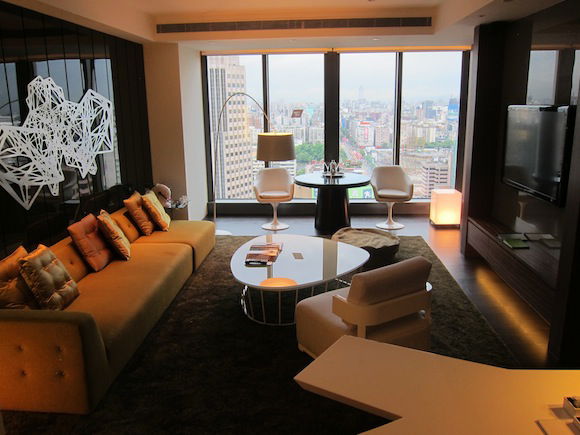 W Taipei
Best of all, from a travel perspective I got to visit four cities for the first time, which was exciting!
I have a lot of trip reporting to do in the next two weeks, so I hope to roll this report out really quickly, as I still need to cover my trip to Bali with my mom before leaving on my next big trip in a couple of weeks.
Thanks for reading and any questions and comments are welcome, as always!