One of the very best values on any airline's award chart is US Airways' pricing between the US and North Asia, which costs just 90,000 miles roundtrip in business class. Best of all they let you route via Europe and even have a stopover there if you'd like. It's funny because they charge 100,000 miles for business class between the US and Europe, so they're essentially giving you a 10,000 mile discount for taking a further 10 hour roundtrip flight. I know to others that sounds torturous, but to me it sounds awesome.
One of the cardinal rules I live by when it comes to mileage is to earn and burn. Some people view miles as a retirement account of sorts, which I find crazy, given the rate at which they devalue. "Saving" miles is the equivalent of keeping the most volatile and easily inflated currencies in an account not collecting any interest.
And I also think that any especially good values are most likely to get devalued, so when I have the opportunity I take advantage of them. I had purchased quite a few US Airways miles through the 100% bonus share miles promotion offered last October, whereby you earned a 100% bonus when transferring miles between accounts, which was a way to indirectly purchase miles for a little over a penny each.
I didn't have much time to take a trip given how many others I had planned around this one, so the main goal with this trip was to sample and review as many airlines in business class as possible. The 90,000 miles cost me about $1,000 to purchase, so I figured that was a great "investment" to experience four new longhaul business class products.
In this post I outline how you can book a similar award.
In the end my 90,000 mile itinerary looked as follows, in business class the whole way:
1/29 Brussels 502 New York to Brussels departing 5:15PM arriving 6:40AM (+1 day)
1/30 Austrian 352 Brussels to Vienna departing 10:10AM arriving 12:00PM
1/31 Austrian 51 Vienna to Tokyo departing 1:10PM arriving 8:25AM (+1 day)
2/01 Turkish 51 Tokyo to Istanbul departing 12:55PM arriving 6:10PM
2/02 LOT 136 Istanbul to Warsaw departing 5:25PM arriving 7:00PM
2/03 LOT 1 Warsaw to Chicago departing 12:15PM arriving 3:15PM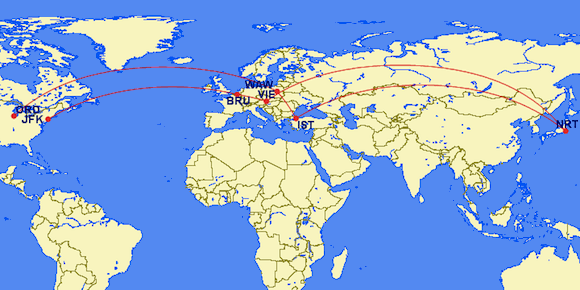 As you can see the trip was a bit crazy in that it spanned only five days and I'd be doing a direct turn in Tokyo, flying from Vienna to Tokyo and then straight to Istanbul (hence the title for the report).
The taxes on the ticket were roughly $150, and since I'm a Dividend Miles Gold member I didn't have to pay the $50 processing fee that's usually charged. The fares between Seattle and New York on the outbound and Chicago and Seattle on the return were extremely reasonable, so I decided to book paid tickets on American to give me a headstart on status for the year.
For the outbound I was looking forward to trying Brussels Airlines' new business class, which is fully flat and seems to be pretty readily available using miles.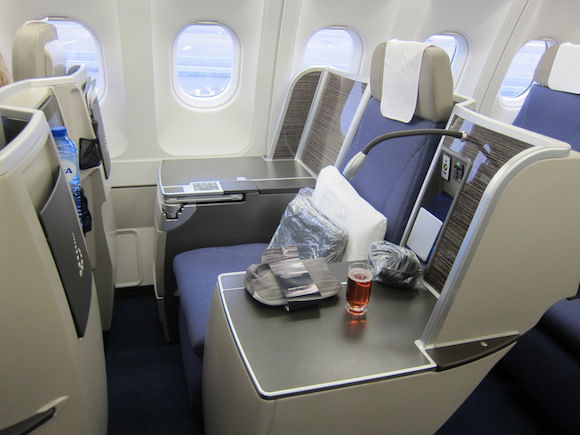 Then I was especially excited to try Austrian's new business class, which had literally just rolled out a couple of weeks prior.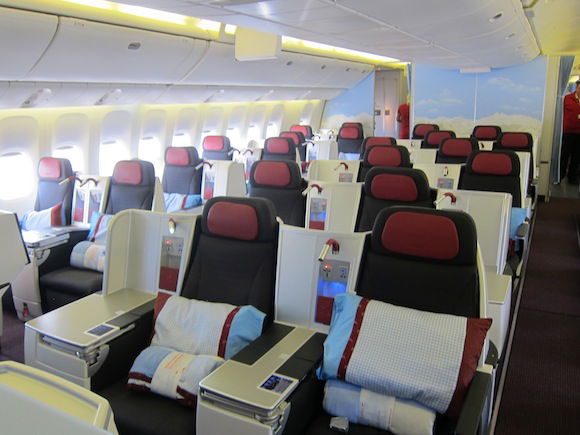 Then on the return I would have the opportunity to try Turkish, which I quite enjoyed back when they still had a first class product, though now that they no longer have that I was curious to see how their business class was.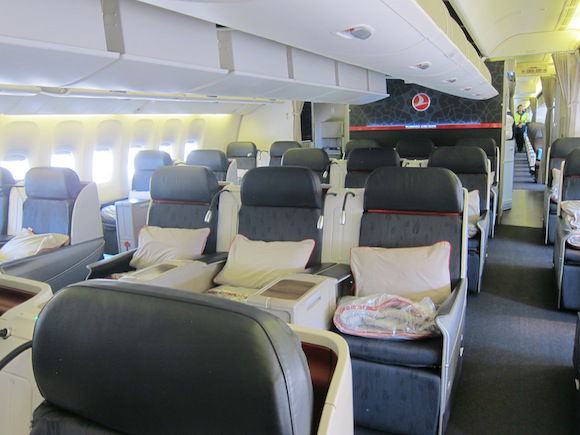 And the last segment is actually the one I was most excited about, at least initially. It was scheduled to be operated by a LOT 787 featuring their brand new business class product. I hadn't yet flown LOT or the 787, so I was extremely excited. Unfortunately the 787 groundings happened a couple of weeks before my trip, so it ended up being operated by a 767, which was quite the experience.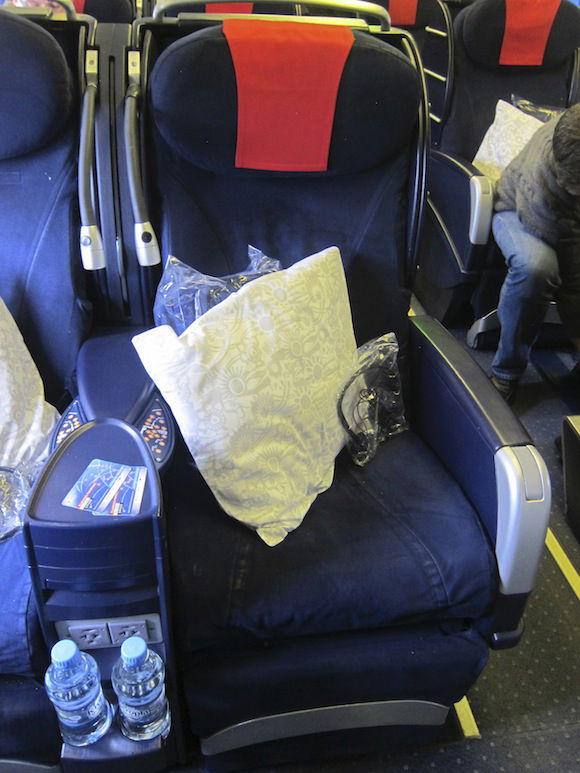 I'd also get a night in Vienna, Istanbul, and Warsaw. Vienna and Istanbul are two of my favorite cities in Europe, while I hadn't yet been to Warsaw, so was excited to add that to my list.
In Vienna I decided to book the Hotel Imperial, a Starwood Luxury Collection property. Last time I was in Vienna I stayed at the Le Meridien which I loved, though since it was a one night stay I decided to try something new. The Hotel Imperial was available on cash & points, and since it was a category six property it cost me 8,000 Starpoints plus $150 for the one-night stay. While that's a bit pricey, I figured it was as cheap as it'll ever get, and for a one-night stay it seems worth the cost to review.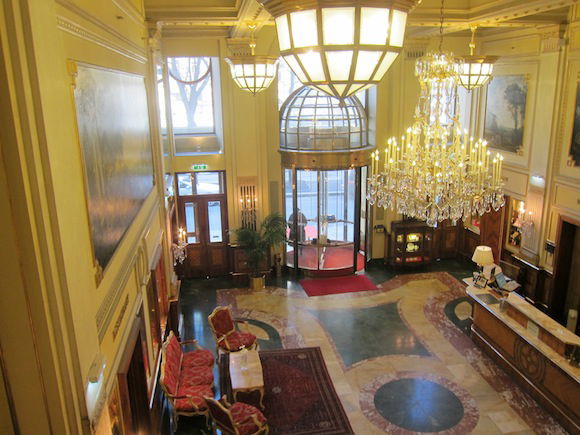 In Istanbul I decided to book the Park Hyatt, which I had heard amazing things about. The Fine Hotels & Resorts rate was 200 Euros, and for that I'd get daily breakfast, guaranteed 4PM late check-out, a room upgrade based on availability, and an 85 Euros hotel credit. The first three benefits are redundant since I'm also a Gold Passport Diamond member, but the 85 Euros hotel credit was the icing on the cake given that the rate was so reasonable to begin with.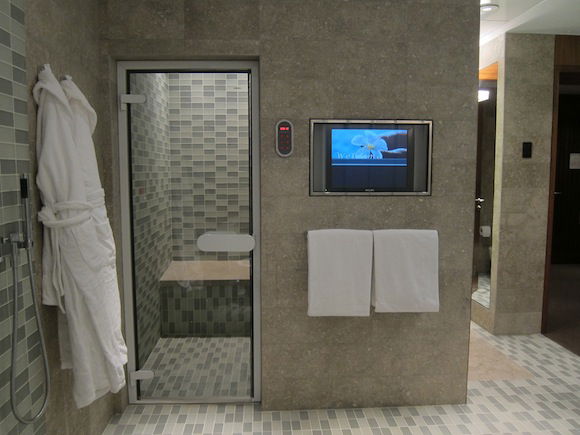 In Warsaw I decided to stay at Hotel Bristol, a Starwood Luxury Collection property (recently rebranded from Le Meridien). I booked that through Virtuoso, and the benefits were breakfast, a room upgrade on availability, and the added amenity was a one way airport transfer. My rate was about 130USD.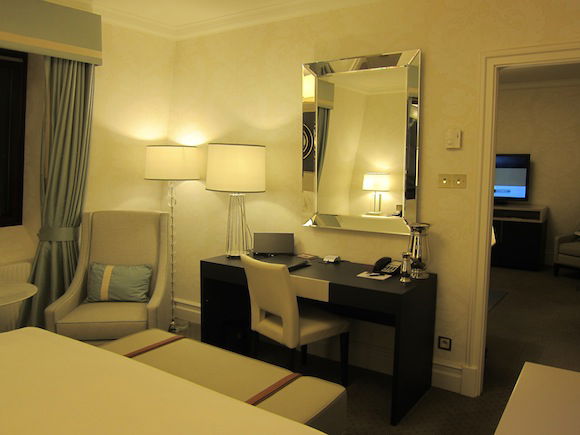 Anyway, it was quite the whirlwind five days, and I can't wait to share all the details. I'm aiming to have one installment per day, as I have yet another trip I just completed that I'm excited to write about.
As always, all comments/questions are welcome!