Ni Hao from Beijing! I'm in the midst of a US Airways 90,000 mile business class award to North Asia. After a fairly impressive flight on LOT from New York JFK to Warsaw, I just flew from Zurich to Beijing on Swiss in business class.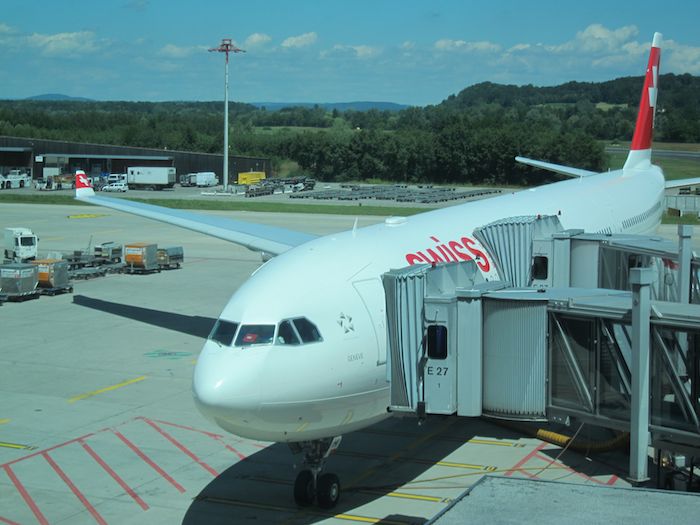 Swiss A330
While I'll have a full trip report upon the conclusion of the trip, I figured I'd share my initial impressions:
Swiss A330 business class seat
Swiss' entire longhaul fleet now features the same fully flat staggered business class product.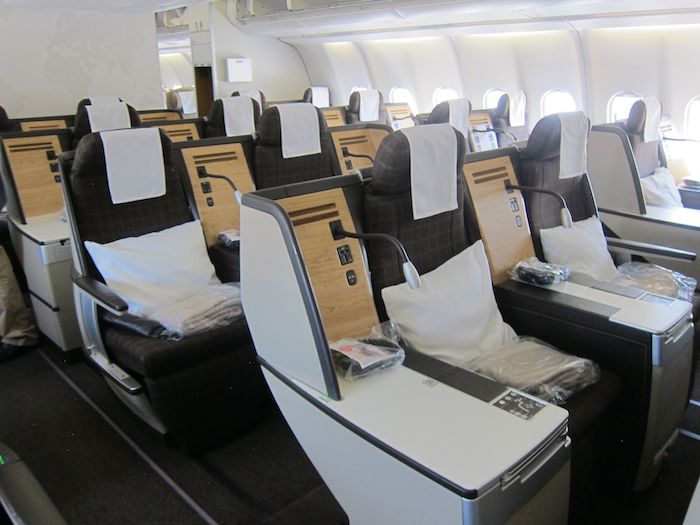 Swiss A330 business class cabin
My flight was operated by an A330, which features a total of 45 business class seats in a staggered 2-2-1 and 1-2-1 configuration.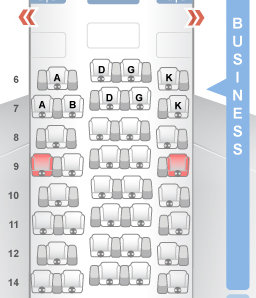 Swiss A330 seatmap per SeatGuru
Basically the product is very similar to what Austrian and Brussels have on their longhaul fleet, except the seats on the right side of the aircraft are all single seats.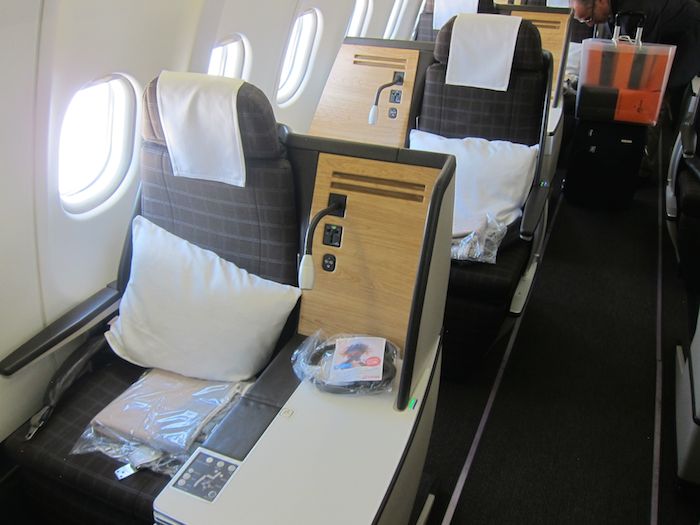 Swiss A330 business class seat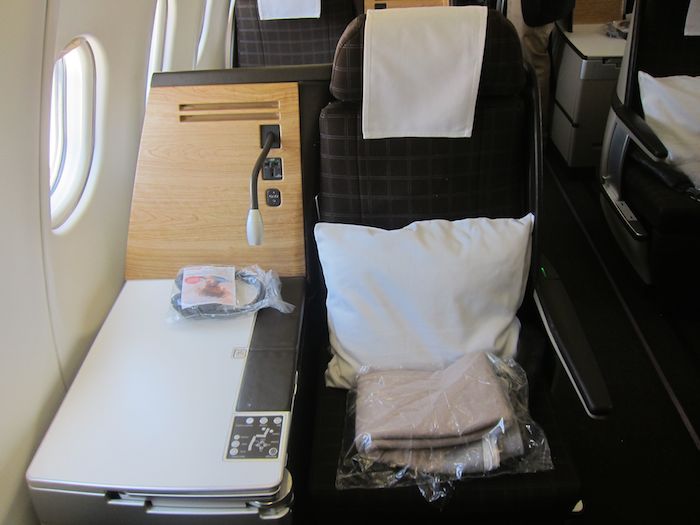 Swiss A330 business class seat
That kind of makes it similar to the product that Delta has on their 767s.
This is a decent business class hard product, but not my favorite. Ultimately reverse herringbone business class seats are my favorite, followed by the Solstys style staggered business class seats, which are offered by Alitalia, Etihad, etc.
I do like the fact that they have single seats on the right side of the plane, but at the same time still find the foot space to be a bit constrained, and the seat to generally be a bit tight and not comfortable for lounging.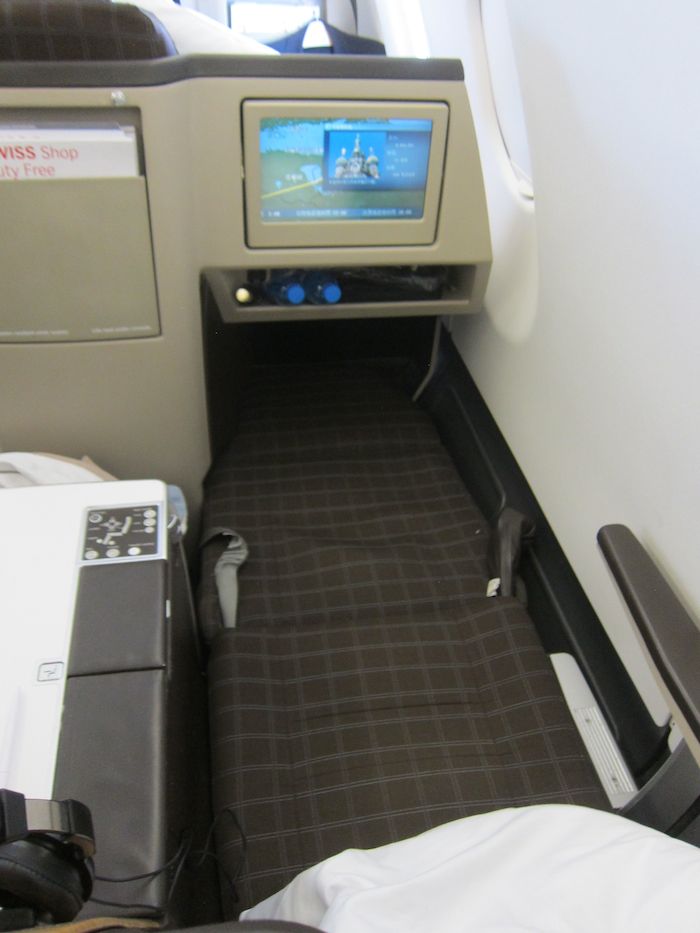 Swiss A330 business class seat
But purely in terms of hard product I'd say it's on par with Delta and slightly ahead of Austrian, Brussels, etc.
Swiss business class food
The food was exactly what I was expecting. It didn't blow me away, but also didn't disappoint. Ultimately Austrian and Turkish have better food with their DO&CO catering.
I'd say Swiss' business class catering was on par with LOT, if not slightly better. And I was actually fairly impressed by LOT's catering, so that's not as much of an insult as it sounds like.
First there was a starter and salad, both of which were quite good. The salad consisted of seasonal greens with radish julienne, whil ethe starter consisted of sea bass tartare and smoked halibut.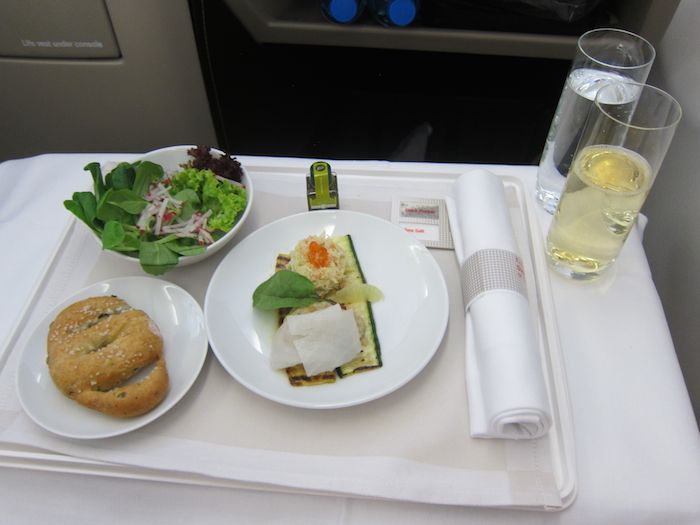 Swiss business class appetizer and salad
For the main course I had the grilled beef tenderlin, which was medium rare and surprisingly good.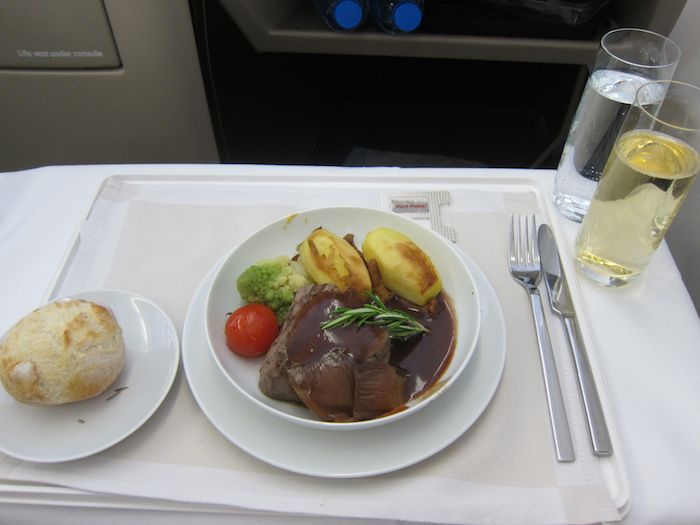 Swiss business class main course
While my mother would probably disagree, I'd say the dessert selection was a bit stingy, as the only "sweet" option was raspberry compote with lavender cream.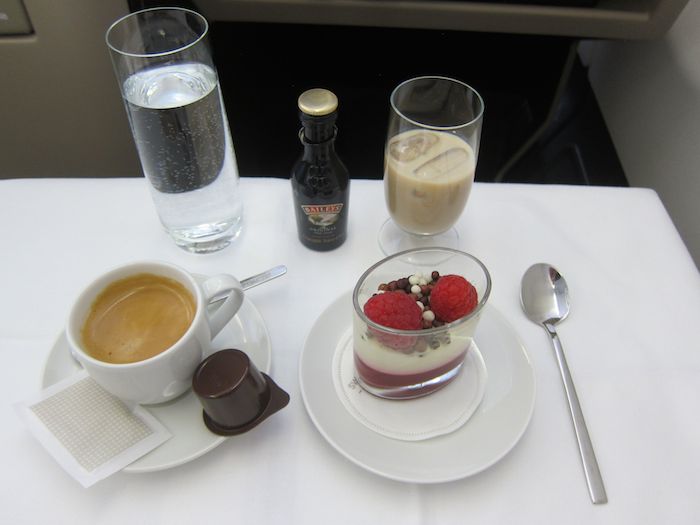 Swiss business class dessert
But all things considered I thought the catering was good, though not particularly memorable.
Swiss business class service
The service was ridiculously attentive across the board. I had two male flight attendants in their early 20s working my aisle, and they were both incredibly attentive and professional. I even got addressed by name for most of the flight. They really stayed on top of things, not just during the meal services, but they also passed through the cabin every few minutes throughout the flight to see if anyone needed anything.
Even the purser was awesome. She was hands on in business class (despite there being first class passengers). I had ordered the salmon as my main course and apparently they ran out of them, so one of the flight attendants asked if I would mind switching to another option.
The beef sounded just as good to me, so I gladly swapped to that. I thought it was a nice touch that the purser came by to thank me for that, and offered me a first class amenity kit and slippers for making the swap.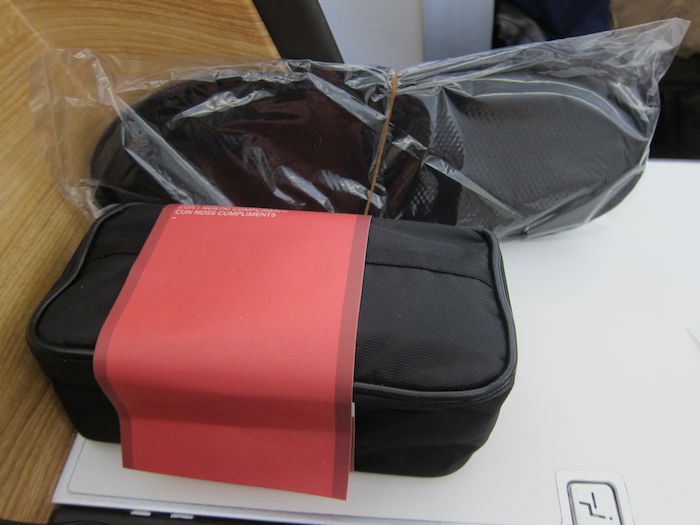 Swiss first class amenity kit
Kudos to the crew.
Swiss business class amenities
Swiss has an on demand entertainment system. I'd say it's one tier below the top ones (Cathay Pacific, Emirates, Singapore, etc.), and certainly better than what's offered by most European airlines.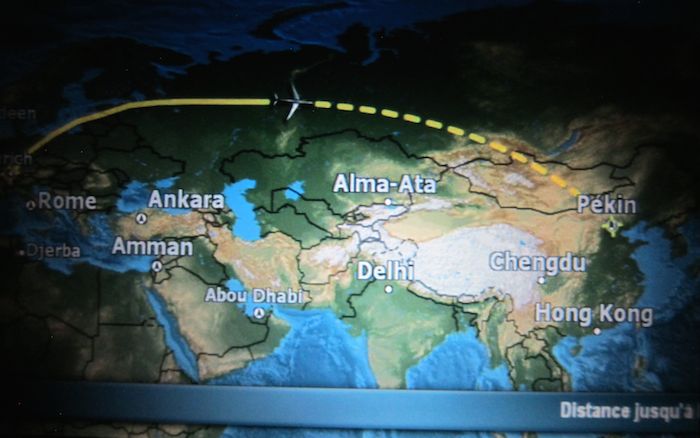 Swiss entertainment system
The pillow and blanket were both light, which is a good thing since European airlines are notorious for keeping their cabins warm.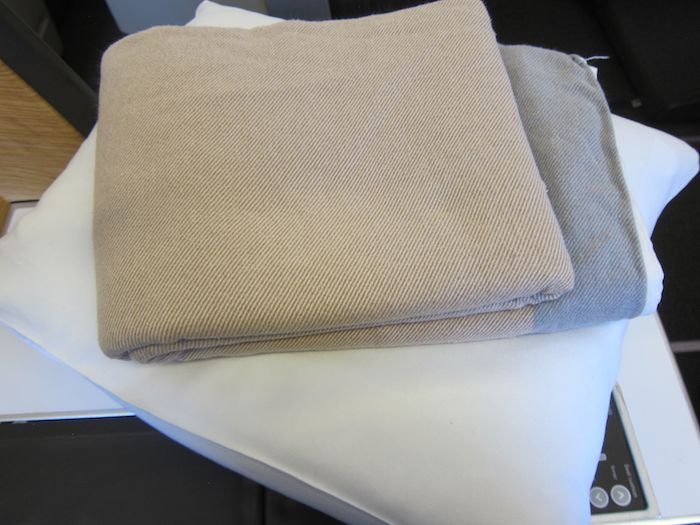 Swiss business class pillow and blanket
And the business class amenity kit was fairly nice as well.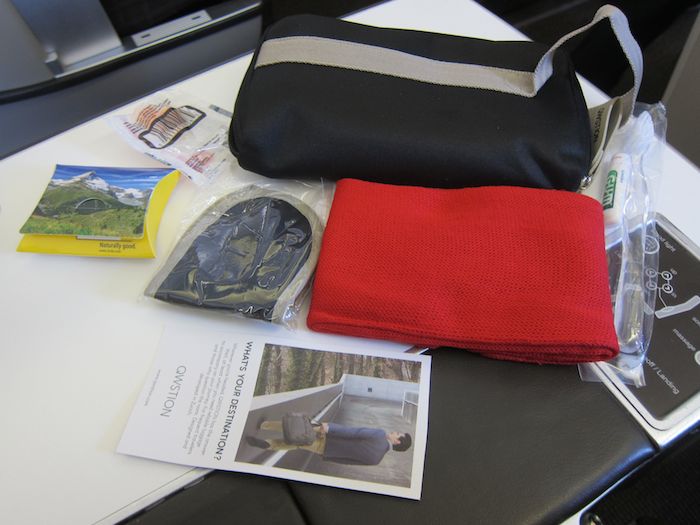 Swiss business class amenity kit
Swiss business class bottom line
I miss the days of easily redeeming miles for Swiss first class. Back in the day Swiss was possibly the single most generous airline with releasing first class award space to partner airlines.
On many occasions I remember seeing all eight first class seats available for awards. Now they've switched to the opposite extreme, as only elite members in the Miles & More program can redeem for Swiss first class.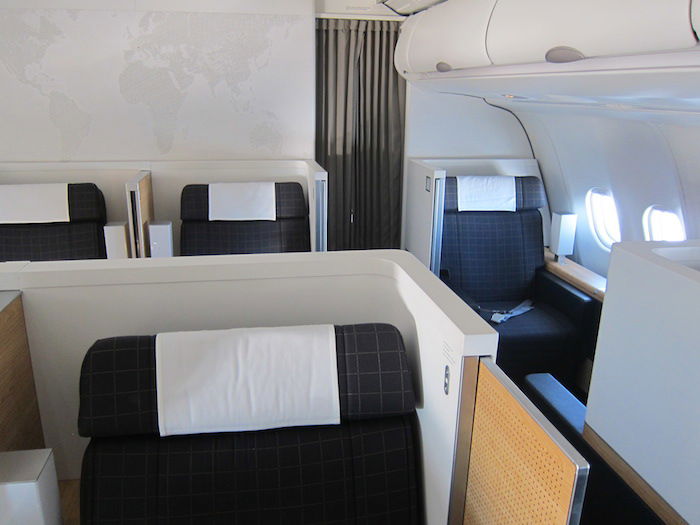 Swiss A330 first class cabin
So while I'm sad that I've probably seen my last Swiss first class cabin for a while (maybe ever?), their business class is solid.
Ultimately business class is all about the seat and there are other hard products I prefer, but I was still pleasantly surprised by the experience.
Have you flown Swiss business class, and if so, what did you think?