Before I Rank The World's Best First Class Airlines & Lounges…
The World's 10 Best First Class Products
The World's 10 Best First Class Airline Lounges
How To Use Miles For The World's 10 Best First Class Products
---
This is long overdue. All the time I see mainstream media articles ranking the world's best first class products. There's only one problem — the person writing the story typically hasn't actually flown any of the products, and just uses airline-provided images  and marketing bullets for their rankings. One of the main things I do on the blog is review airlines, and for years my focus was on reviewing first class, though lately I've been reviewing more business class products.
I've reviewed almost all the world's first class products. I think I can safely say I've flown all of the world's best first class products, as the only remaining first class products are fairly random ones that I think have no chance of topping the list (like TAAG Angola's first class, lovely as it may be).
In June I finally flew Air France's new first class product, which was the last great first class product I hadn't reviewed.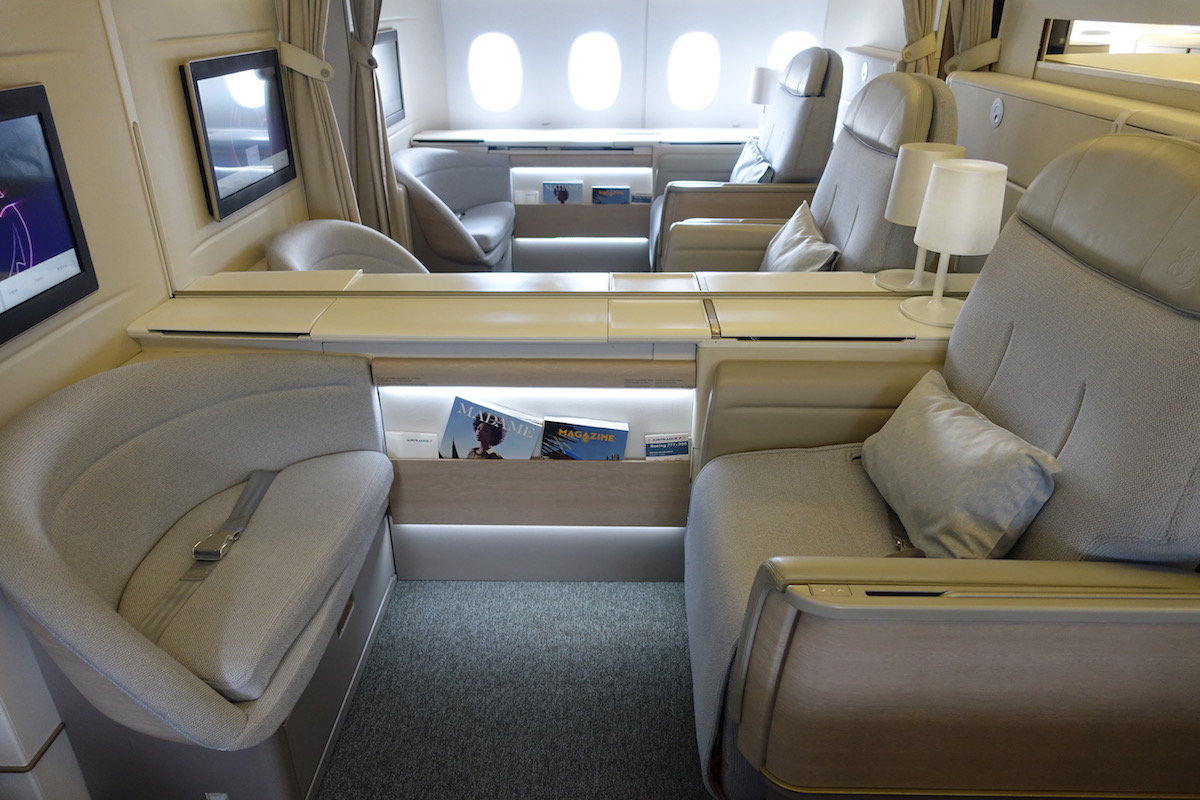 After that I promised I'd provide an updated ranking of what I consider to be the world's best first class products. After all, it has been a while since I've done that:
A lot of readers have asked where my updated rankings are. I'm sorry for the delay, but the reason I haven't posted them yet isn't because I haven't been thinking about it, but for a very different reason. Let me explain:
Why I'm struggling with ranking the world's top first class experiences
For the past several months I've sat down at least once a week to try and rank what I consider to be the world's 10 best first class experiences. I feel comfortable with the 10 airlines on each list, but the issues comes with ranking them from #1 to #10.
Every time I'd rank them, I'd question myself and say "meh, did airline X really deserve to be ahead of airline Y?"
Let me also say that these rankings are highly subjective. When I share my rankings, I'd note that I think anyone would be completely justified in ranking my #10 choice as #1, and ranking my #1 choice as #10. We're all looking for different things in our flight experiences.
For example, some people will appreciate how consistent Garuda Indonesia is — they take care of you from the second you arrive at the airport to the second you leave the airport, their flight attendants are consistently exceptional, and the onboard product is remarkably well rounded.
Meanwhile Emirates first class has surprisingly tight first class suites and a lackluster ground experience, but has an onboard shower and bar, which are so fun. Everyone will value stuff like that differently.
The same is true of lounges. The Swiss Lounge in Zurich has incredible private bedrooms overlooking the tarmac. If you have a long layover, that might be a reason to consider this the world's best first class lounge.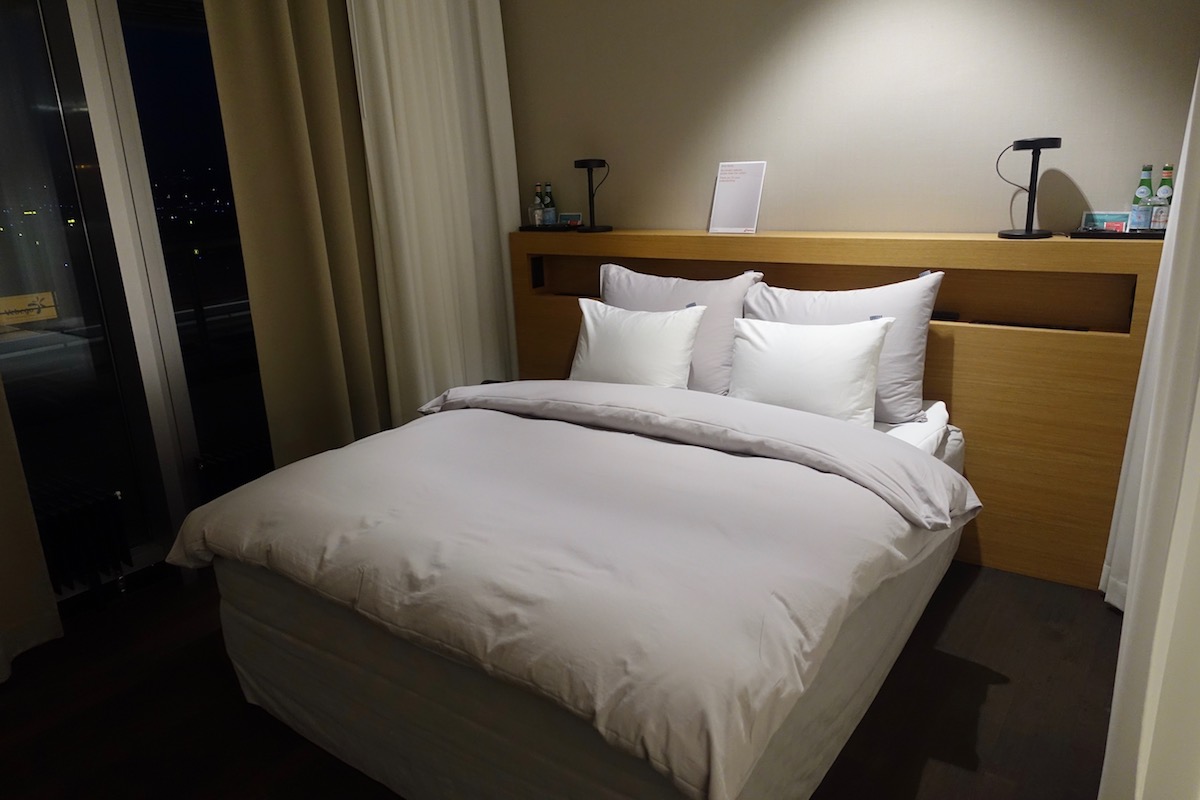 But most people connecting aren't planning super long layovers, but rather value the ease with which airlines make connections happen. So the Air France Lounge Paris doesn't have any sort of bedrooms, but they do drive you to and from your planes.
And even when you take out that we're all looking for different things, there's a huge amount of variance with each experience.
For example, taking a Singapore Airlines A380 Suites Class late night flight out of a non-hub (where they have fairly limited catering) with a not-so-great crew will be a completely different experience than taking a lunch or dinner flight  out of Singapore with them when you have an exceptional crew.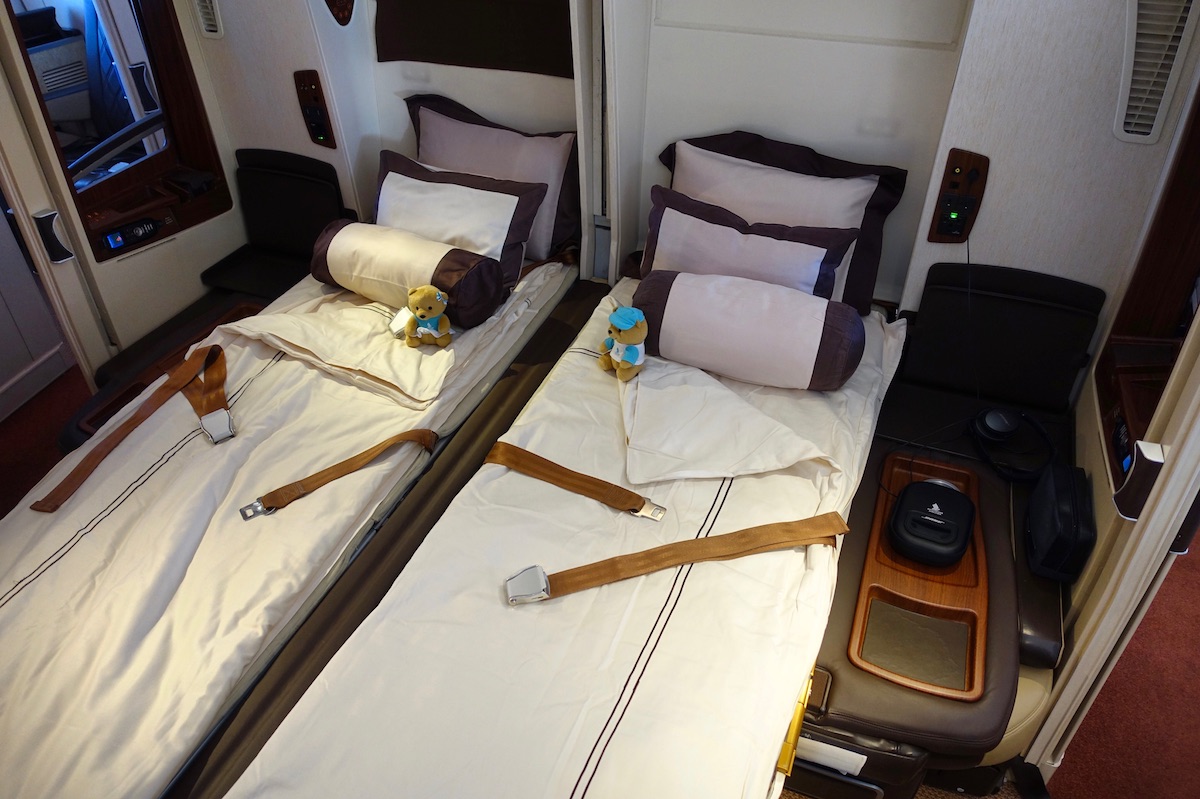 Similarly Emirates has a lot of flights departing at 3AM, though they have surprisingly limited meal options, even in first class. Compare that to a daytime flight, where you have an incredible menu.
How I'm approaching these rankings
Some might say "well you should make this as objective as possible and use a scorecard to rank them." I certainly could, but I don't think that does justice to the special touches that some airlines offer, and also the variability in the experience from flight-to-flight. A lot of what makes a first class experience great isn't something you can rank on a scorecard, but rather is this intangible feeling you get when flying an airline, where you feel "wow, they really get it." As far as I'm concerned, airlines also deserve bonus points for consistency across various flights, because it's nice to know exactly what you'll get.
The other issue is that the top 10 first class products are all really exceptional. On a 100 points scale, I suspect all of these airlines would score a 90+ from me.
To give an example of the issue with a scorecard approach, wifi is something I personally value, but a few of these airlines don't offer it in first class. So if I said wifi was worth 10 points, that would automatically put any airline without it in last place, and that doesn't seem right, since it's something that many people don't care about.
Again, I'm admitting my rankings are subjective, and what I rank #1 may be #10 for you, and vice versa. And that's totally fine — I don't think that makes anyone wrong.
I've taken flights on every single one of the airlines on my top 10 list and said "that's one of the best flights I've ever taken." So maybe the list should be more about the airlines that I consider to be top 10, rather than focusing too much on which airline is in which spot.
There are two amazing first class products being introduced shortly
It's about time I provide my updated first class rankings, given that in the first half of November two of the world's most promising first class products will be introduced:
I'd be shocked if these two products didn't rank at the top of my list once they're out. But that's why it's important I get my rankings out now, since it will be a few months before I actually get to fly these new cabins.
Bottom line
I'm sorry it has taken me so long to publish what I consider to be the world's best first class experiences. I feel the above disclaimer is necessary, and I'm in no way suggesting my rankings are scientific, or anything. Heck, even in my head I've been going back and forth about where different products should be ranked.
However, I feel comfortable publishing my rankings now. I wrote down my top 10 list last week, and between last week and now, my opinions haven't changed. So I feel like that's good enough. 😉
Stay tuned!